Why do I see this pop-up and h
ow can I resolve it?
If the APK you are trying to install requires a different Android version than the one you are currently using, you may see the following pop-up.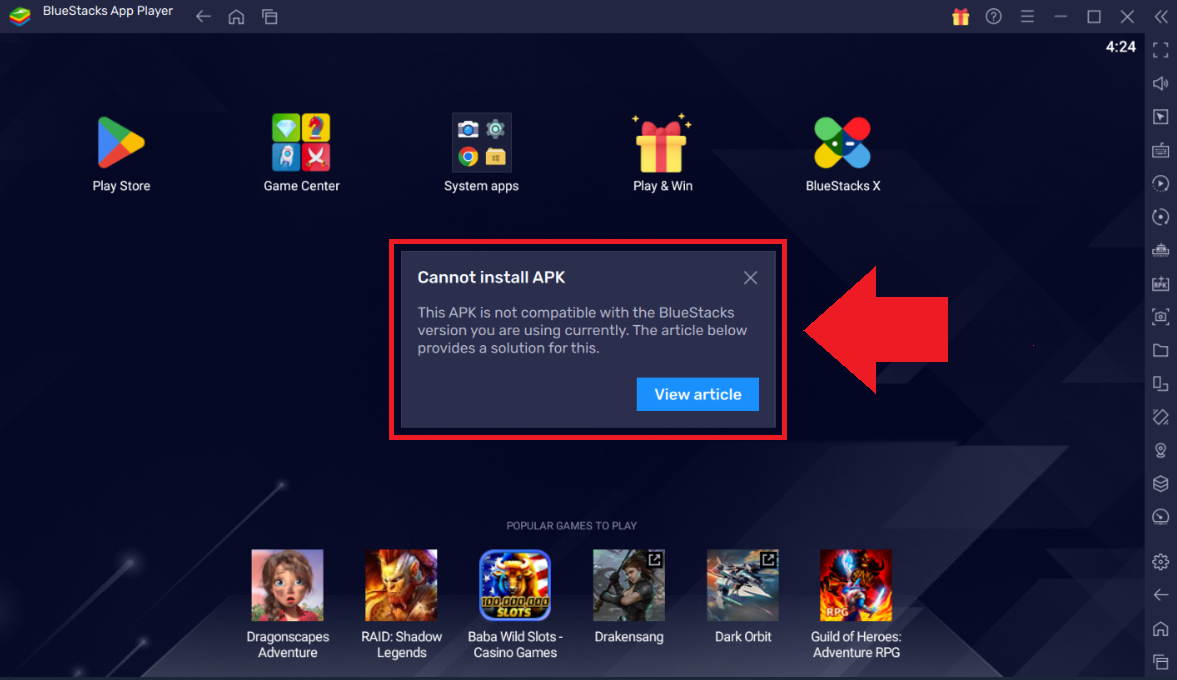 To resolve this, create a new instance based on a different Android version such as BlueStacks 5 Nougat 64-bit or Pie 64-bit where you can install the APK by following the steps given below.
1. Launch BlueStacks 5 and click on the Multi-instance Manager icon on the Side toolbar.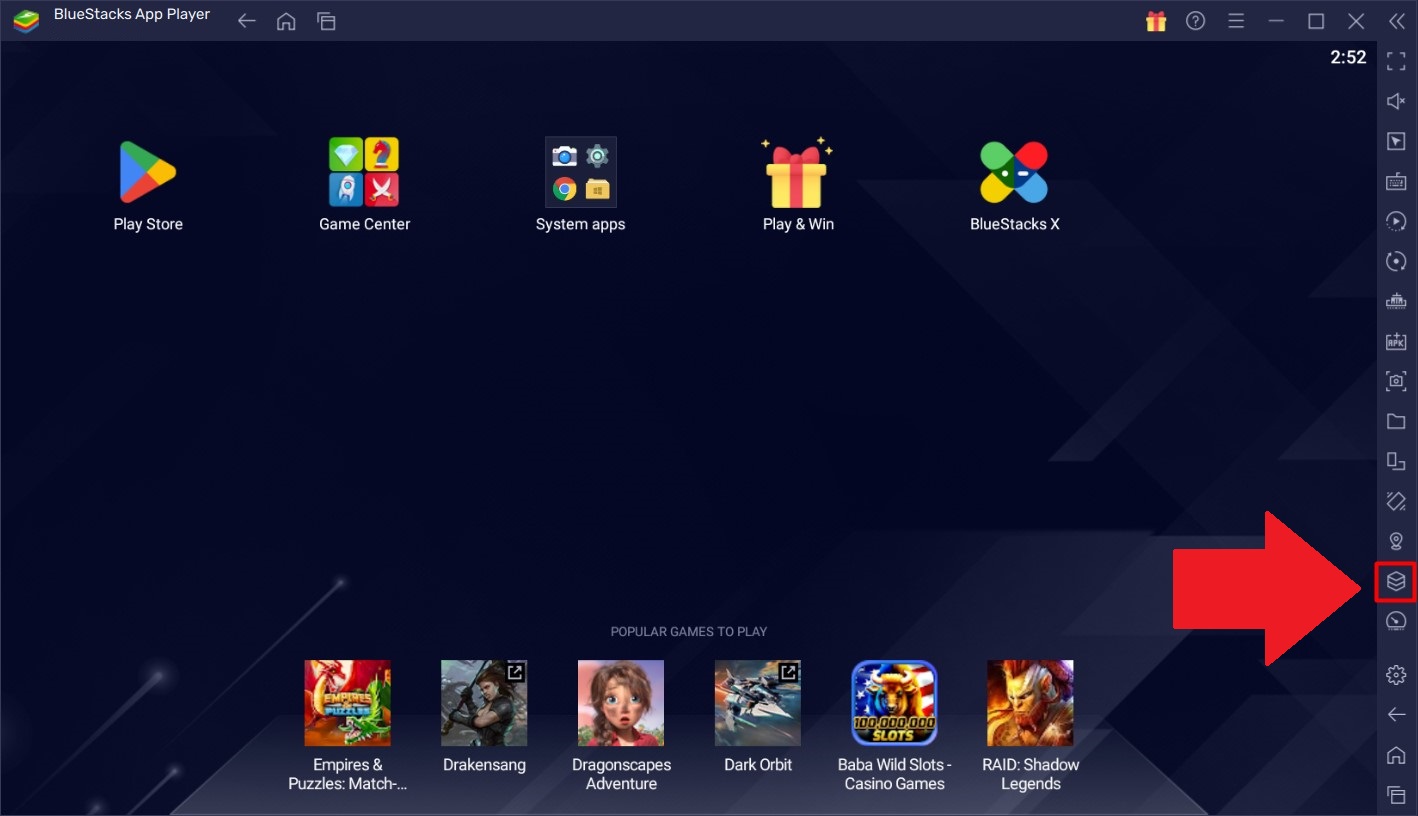 2. In the Multi-instance Manager window, click on "Instance" and then select "Fresh instance".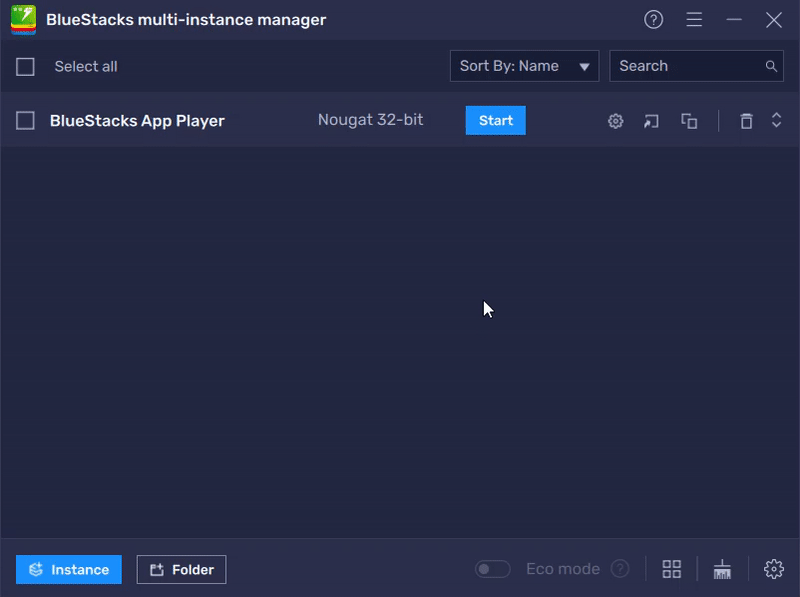 NOTE: If you already have a Nougat 64-bit or Pie 64-bit instance, you can simply install the APK on that instance. If you still wish to create a new instance with specific settings then please follow the steps below.
3. You will now be asked to choose an Android version. Select "Nougat 64-bit" or "Pie 64-bit" and then, click on "Next".
4. On the next screen, you can customize the settings for your instance according to your preference.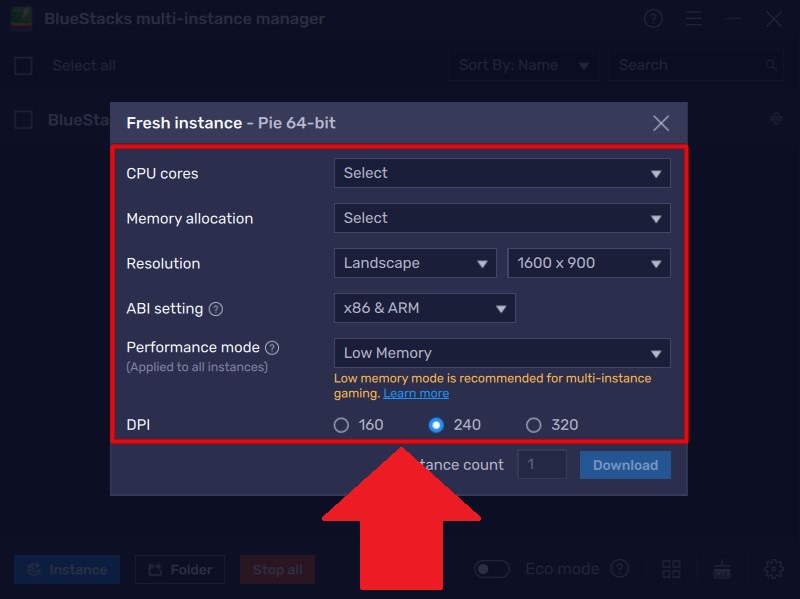 5. Once you've customized your instance, click on "Download" to get the additional files for the selected Android version.
NOTE: If you've created a Nougat 64-bit or Pie 64-bit instance in the past, you will see a "Create" button instead of "Download".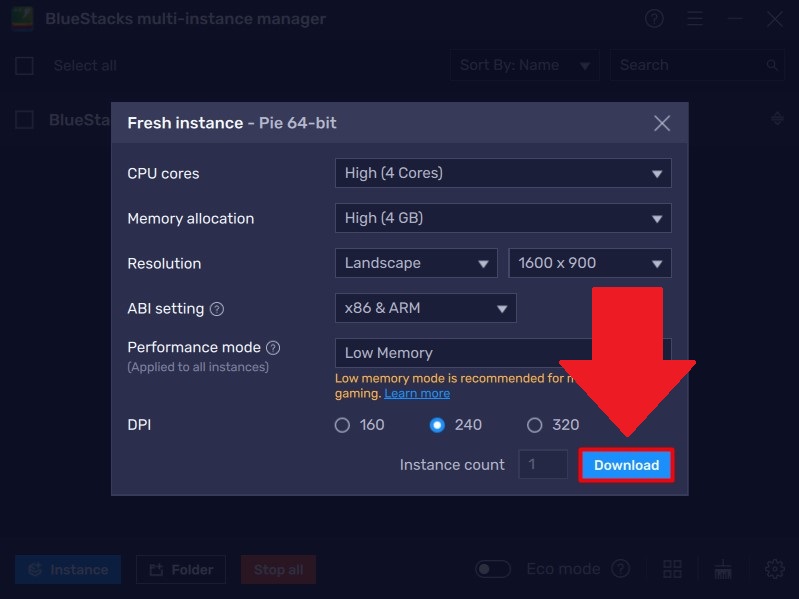 6. The instance you have created will now appear in the Multi-instance Manager. Once the download process is complete, click on "Start" to begin using it.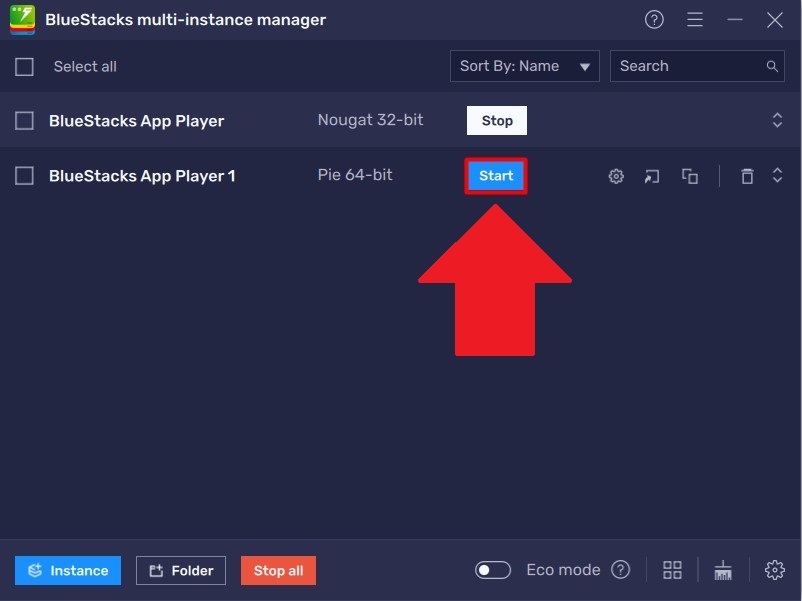 You will now be able to install the APK successfully and run the app on the new instance you've created on BlueStacks 5.
If the problem you're facing still persists, or if you have any other questions or queries, feel free to submit a problem report or contact us at the email address given below!
---
Thank you for choosing BlueStacks. We hope you enjoy using it. Happy Gaming!