Download Latest Version
This version of BlueStacks is obsolete and no longer supported. We recommend you to download the latest version. For any other queries please refer to
this link.
While accessing BlueStacks if you are facing issues of "failed to load channels" or blinking of the screen, please follow the steps and see if it's working for you.
Click on the "control" icon on the right hand top corner on BlueStacks and click on "Settings" as shown below in the screenshot.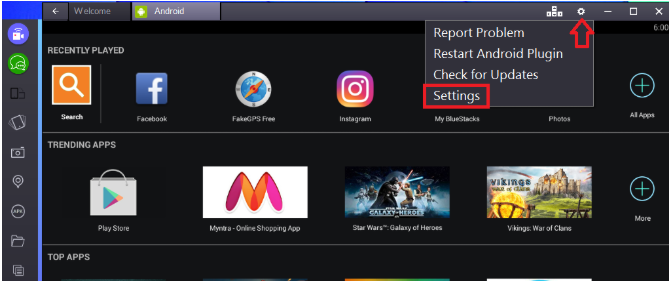 Click on "Apps" in settings.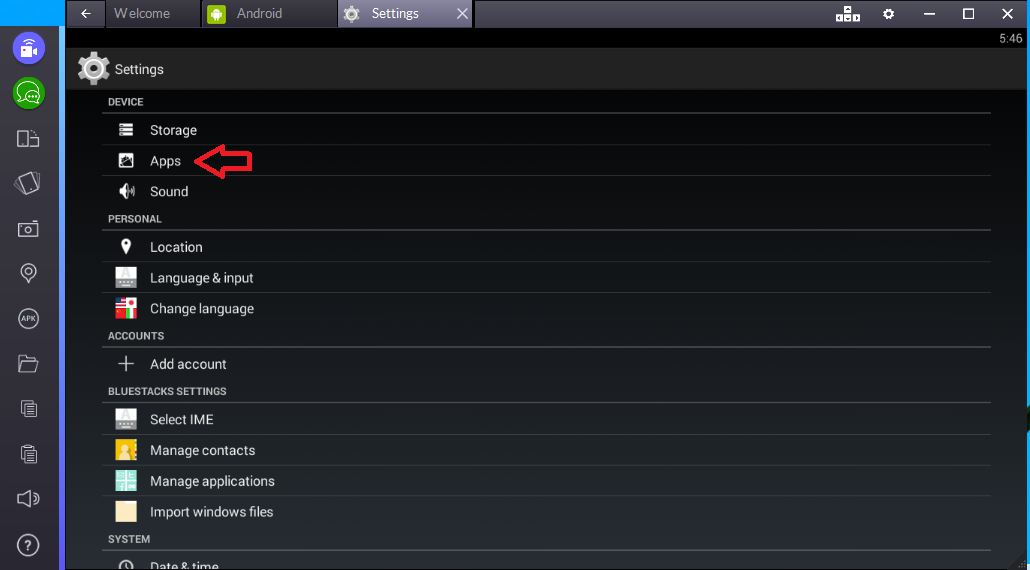 Click on "All" to get all the apps installed on BlueStacks, you may use the navigation keys (Right and Left) to get on "All" as shown below.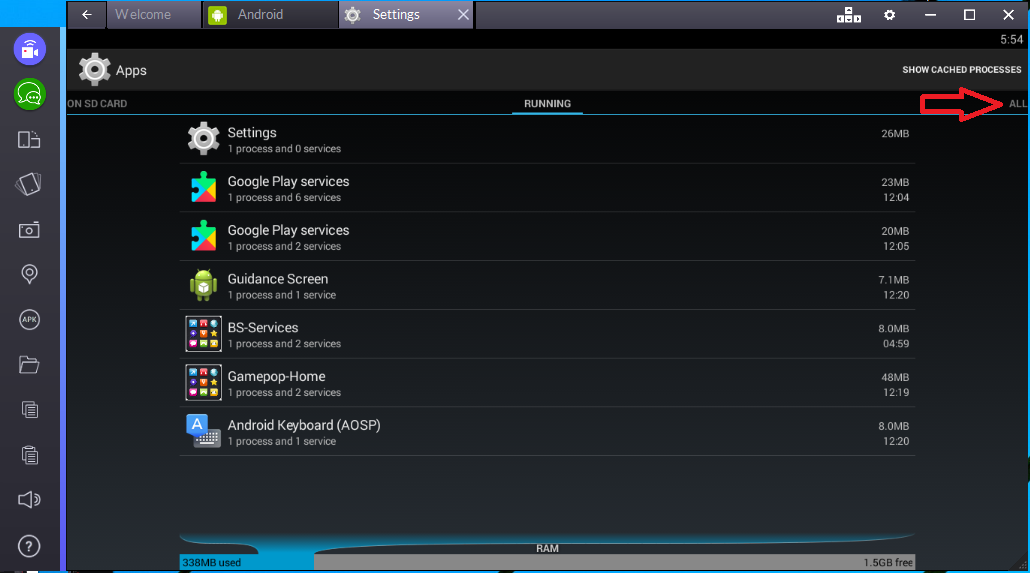 Start typing "game" to search "Gamepop-Home" and click on it.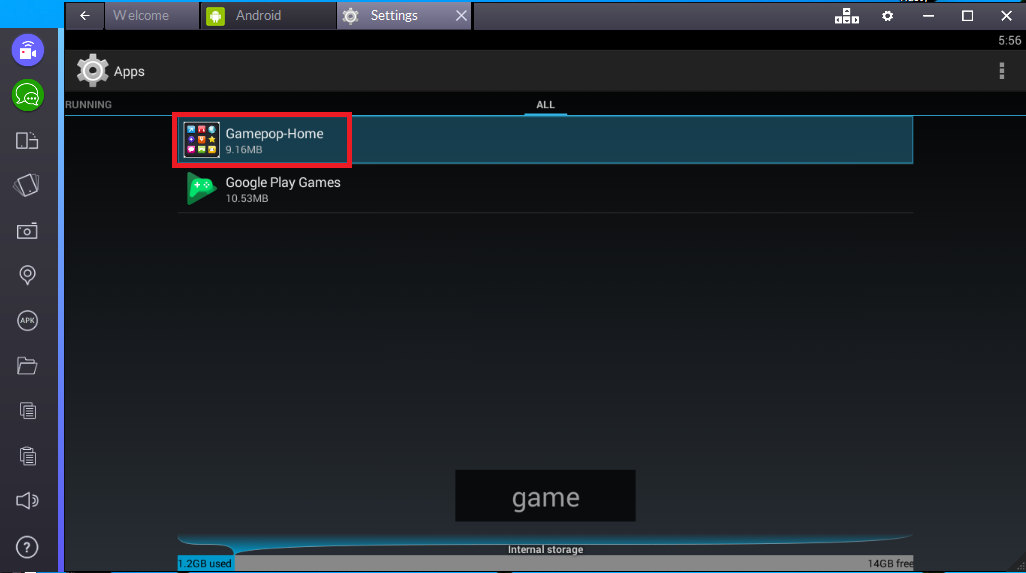 Here you need to click on "Clear data" then "OK" to confirm it.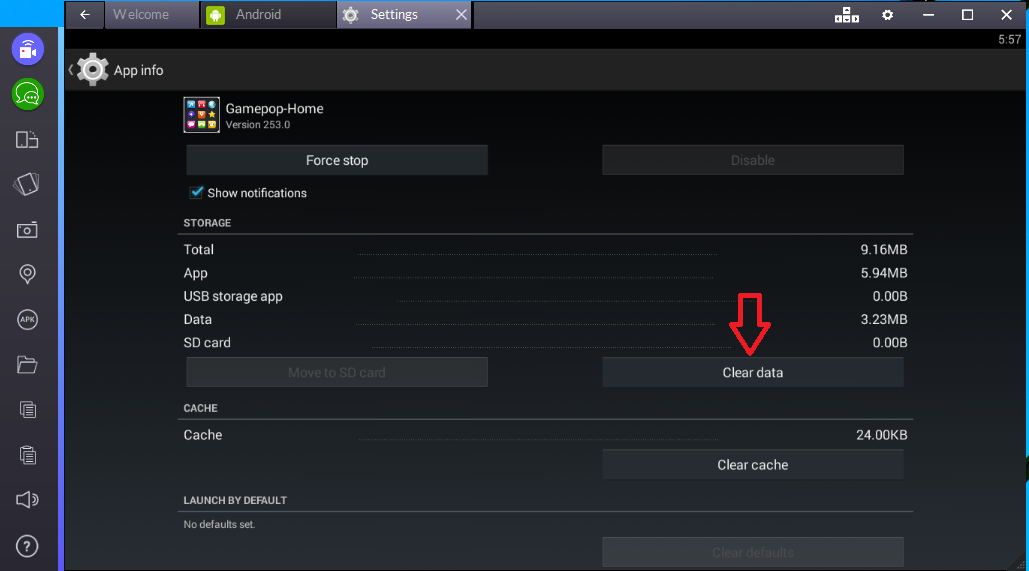 If the issue persists, you may download and install our latest build from www.bluestacks.com and see if it helps.
Have further questions, feel free to contact us on support@bluestacks.com or comment below.