If you are getting this issue while using BlueStacks or using other apps like Facebook or WhatsApp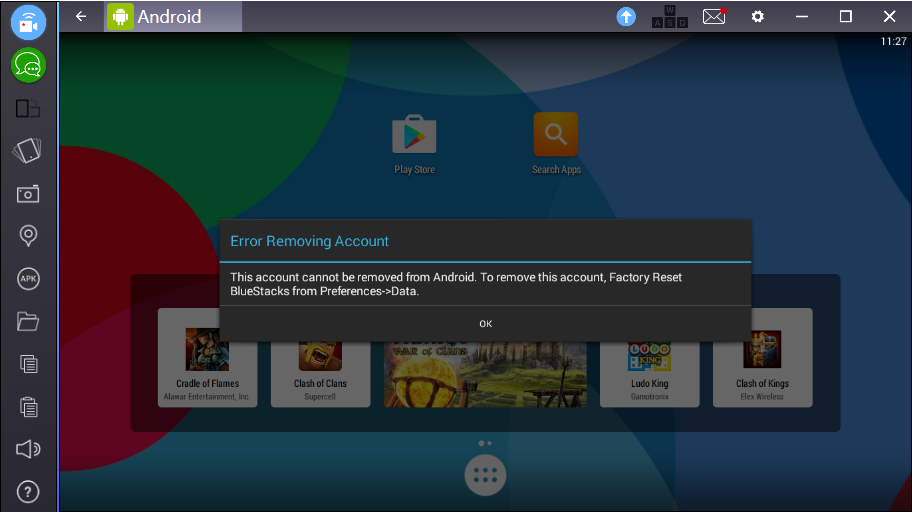 Please be informed regarding the issue that it's not related to BlueStacks account.
You may get an error message "BlueStacks account has been removed" along with a pop of
"Error Removing Account The account cannot be removed from Android. To remove this account, Factory Reset BlueStacks from preference->

Please twice click on "OK" to get rid of this pop up and this will bypass the removing of account.
If it does not resolve your issue please write us on support@bluestacks.com