Download Latest Version
This version of BlueStacks is obsolete and no longer supported. We recommend you to download the latest version. For any other queries please refer to
this link.
When you have already signed in to BlueStacks and wish to use a separate account, You can try the steps mentioned below to change the account without losing any data.
1) Create a backup of BlueStacks data on your machine by following the steps in this link
2) Once you have taken a back up you can go for resetting BlueStacks to factory settings. Refer this link for detailed steps.
3) A factory reset will take you back to BlueStacks account setup page where you can sign in with a new account.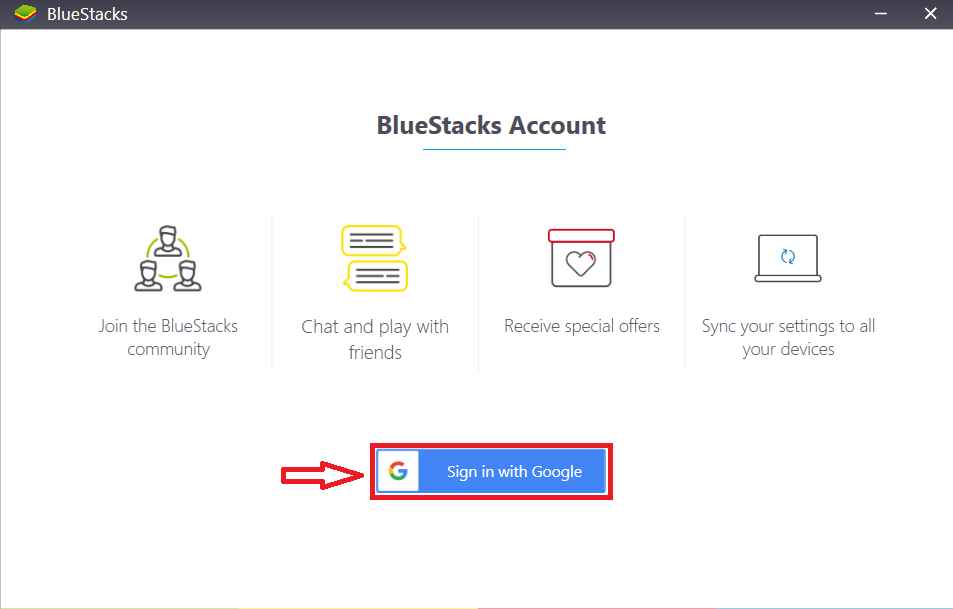 For details on how to sign in please refer this link
4) After signing in you can restore your previous data using the steps in this link
If you face any difficulty using BlueStacks write to us at support@bluestacks.com