Download Latest Version
This version of BlueStacks is obsolete and no longer supported. We recommend you to download the latest version. For any other queries please refer to
this link.
In order to purchase BlueStacks' Premium subscription plan, you may follow the steps mentioned below:
1. Click on the icon marked in the screenshot below.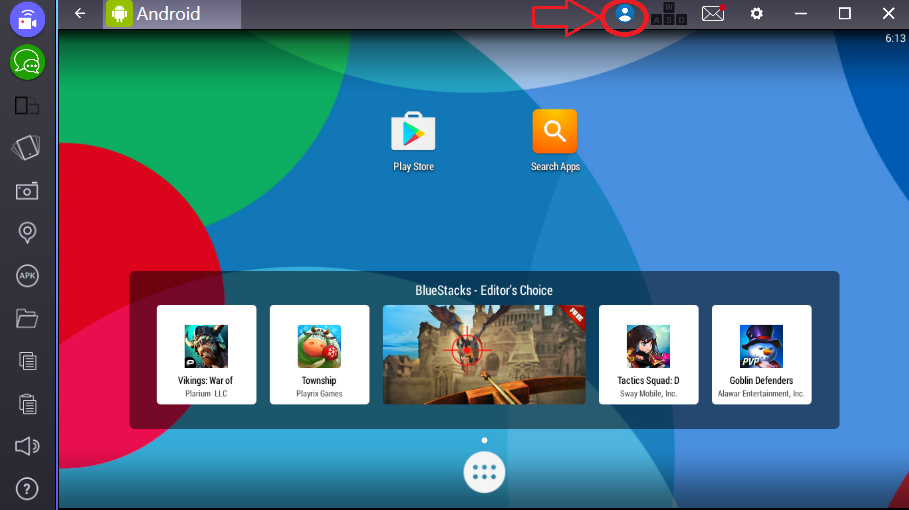 2. My Account screen will appear with your profile. Click on the 'UPGRADE TO PREMIUM' button to purchase premium subscription.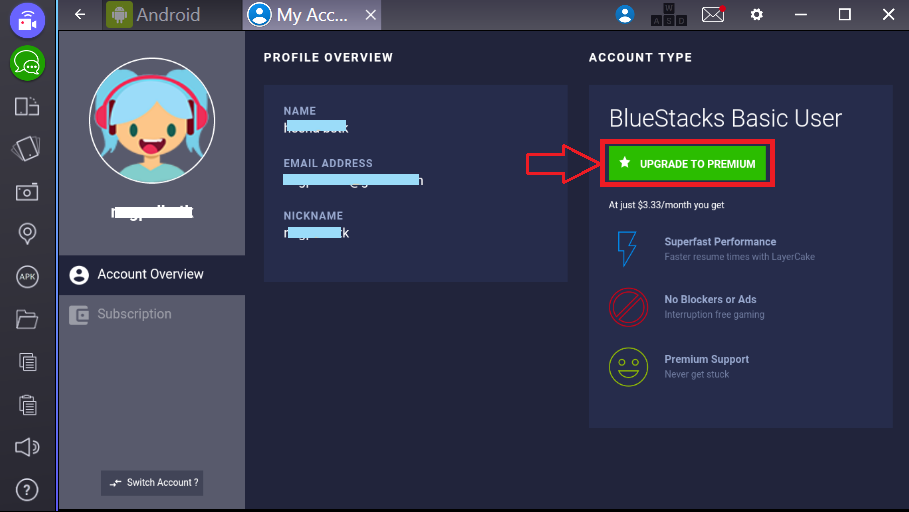 3. We have two types of subscriptions: 
- Monthly for US $4 (per month)
- Annually for US $40 per year (US $3.33 per month)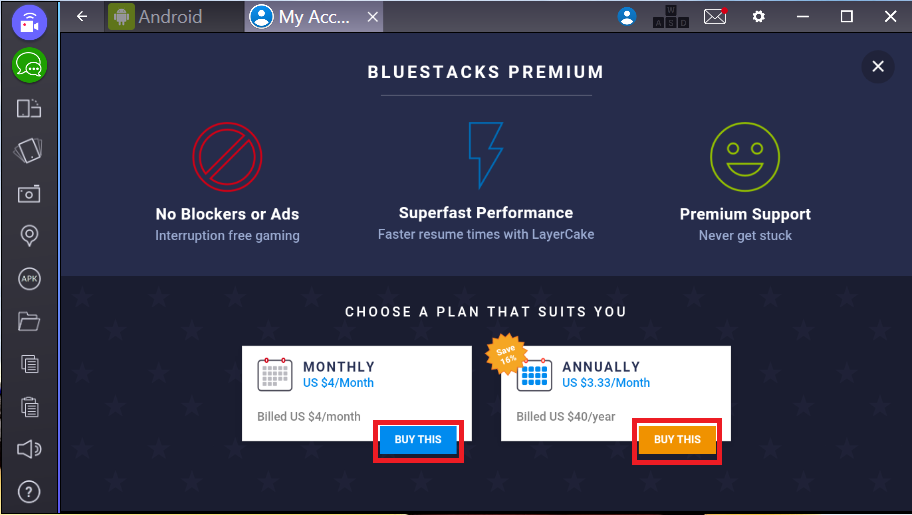 4. Add your card details and click on Pay button.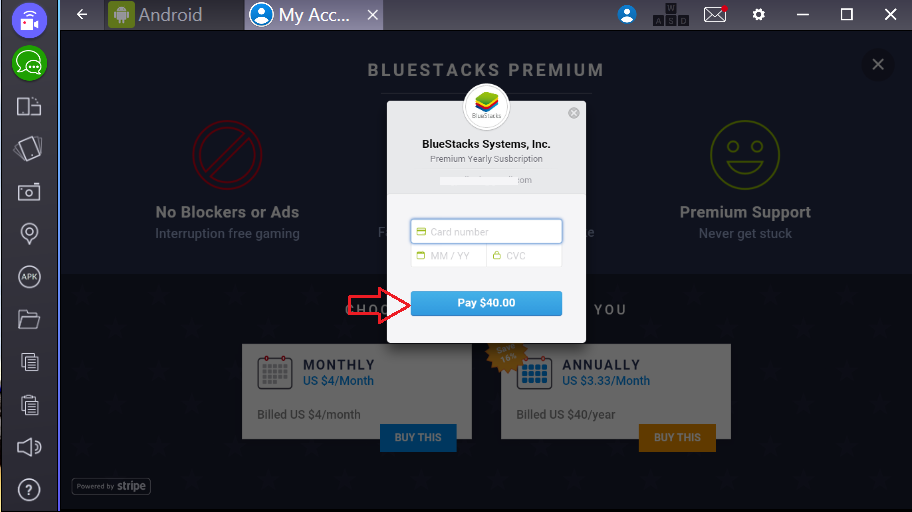 5. Once you have purchased BlueStacks successfully, below given screen will appear. Click on 'ACCOUNT DETAILS' to view your subscription details.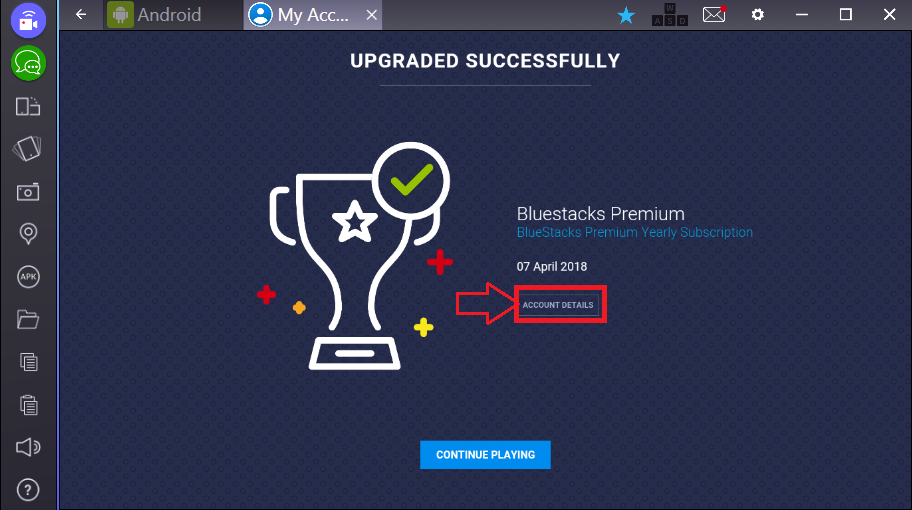 If you have any further questions, please email support at bluestacks dot com