Download Latest Version
This version of BlueStacks is obsolete and no longer supported. We recommend you to download the latest version. For any other queries please refer to
this link.
This article is based on BlueStacks version 2.7.307.8213 and above.
If you wish to get your subscription renewed from a different credit/debit card, you can update the existing credit/debit card details as shown below:
1) Click on the 'star' icon on top bar as shown below: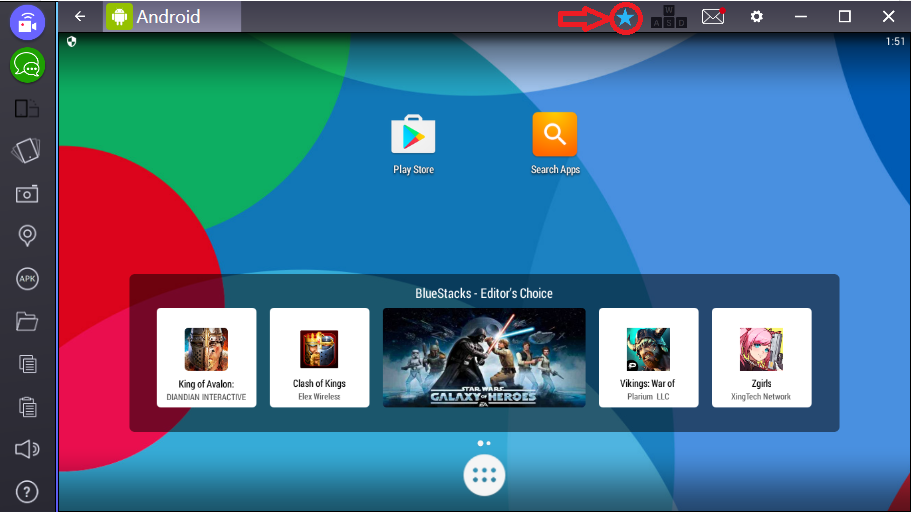 2) It will open "My Account" page, now click on 'Subscription' tab.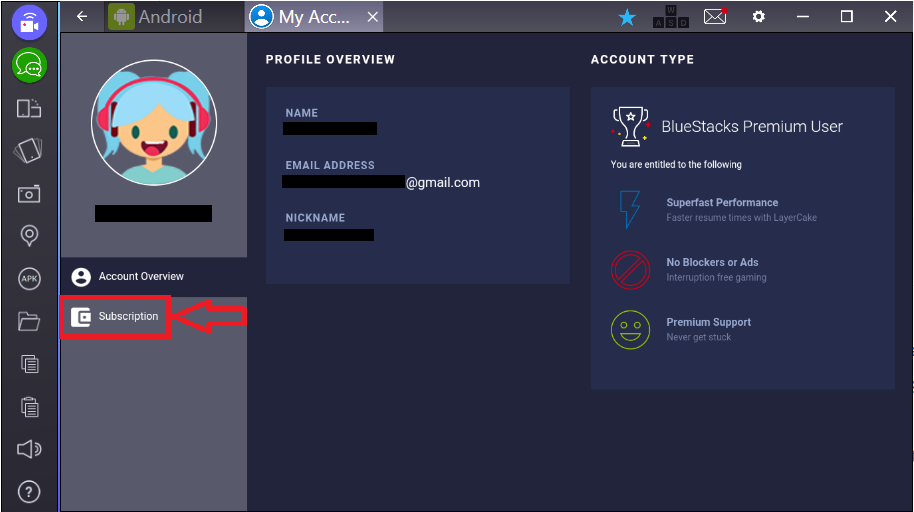 3) Click on 'Edit/Update Card' button.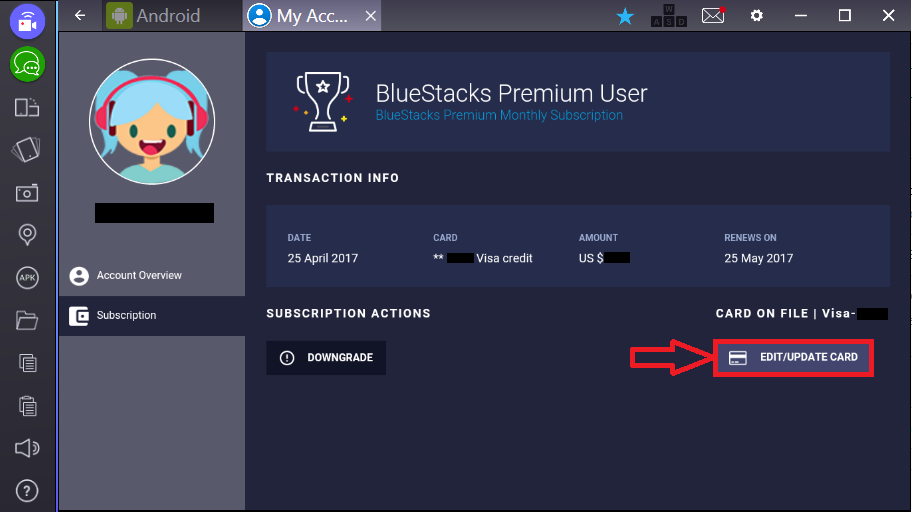 4) Enter new card details and click on 'Update'. This will update the new card details and same will be used for renewing your subscription.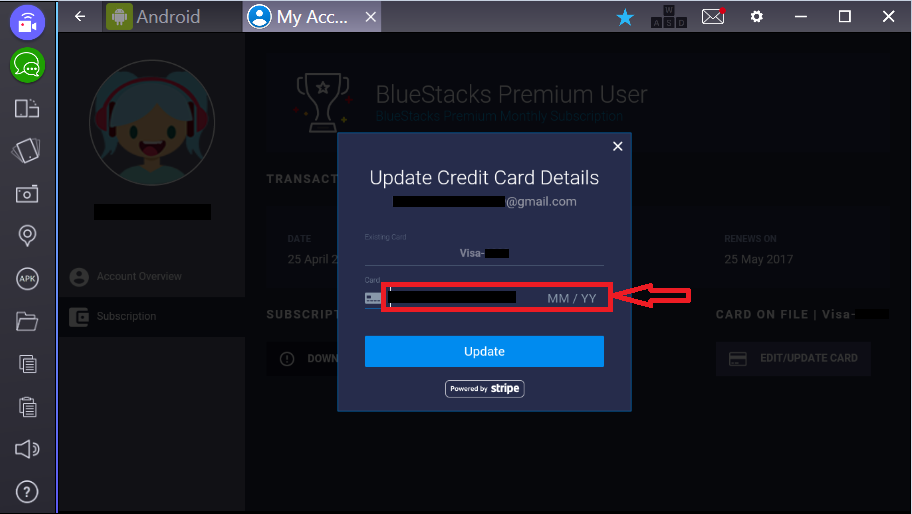 Alternatively, you can cancel the subscription by referring to this article. This will open a web interface where you can manage subscriptions easily via any of your PC browsers.
If you have any further questions, please email support at bluestacks dot com.