Download Latest Version
This version of BlueStacks is obsolete and no longer supported. We recommend you to download the latest version. For any other queries please refer to
this link.
This article is based on BlueStacks version 2.7.315.8233 and above. It will guide you how to change Graphics mode on BlueStacks.
There are two graphics mode widely used by the app developers i.e. DirectX and OpenGL, therefore some apps which are compatible with either of the two modes.
If you are facing any app compatibility like app crash,flickering or graphics related issues like black screen, distorted graphics, patches, white screen etc. on any app, then please switch the Graphics Mode and see if this helps.
You may change the graphics mode through Preferences in BlueStacks settings by following steps mentioned below.
1. Click on 'Settings' icon as shown below: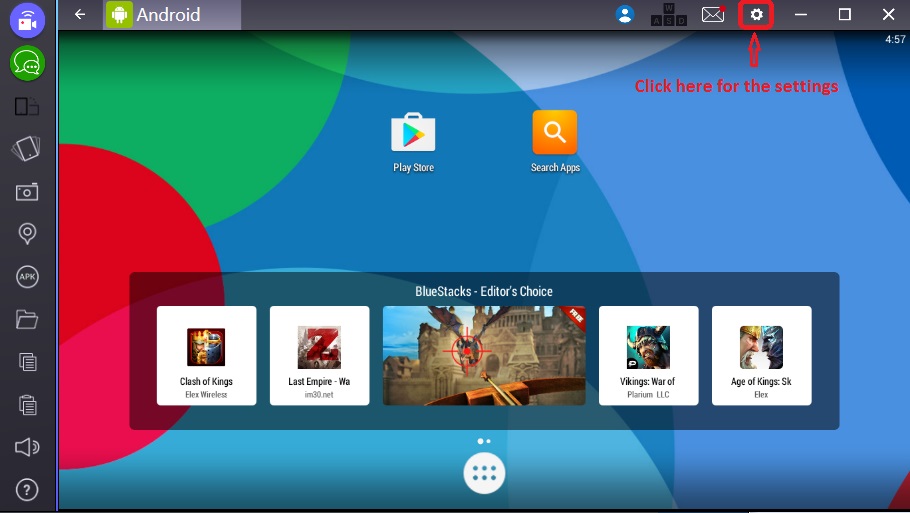 2. Navigate to "System" tab and look for Graphics Mode. Now, click on DirectX or OpenGL. This will restart BlueStacks. Changes will be applicable after the BlueStacks restart.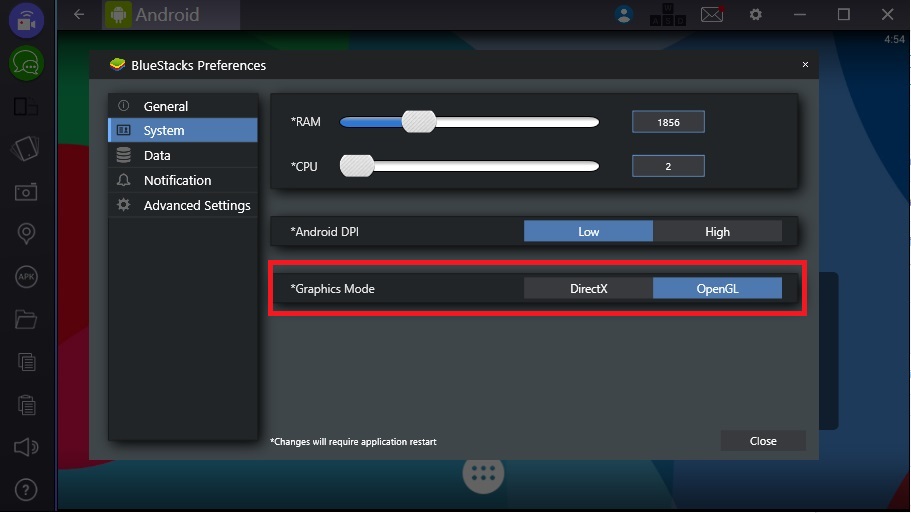 If you experience any issues, please write to us at support@bluestacks.com.