Download Latest Version
This version of BlueStacks is obsolete and no longer supported. We recommend you to download the latest version. For any other queries please refer to
this link.
- Open Play store from "System App" on "MY APPS" screen.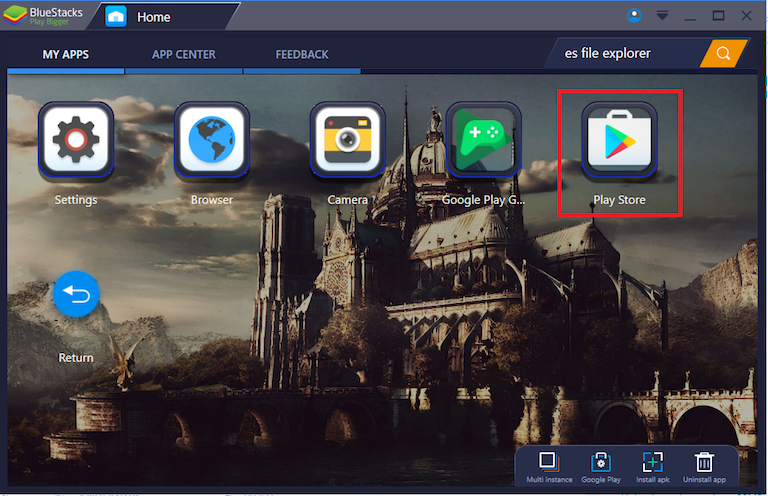 - Sign in google account if prompted, click on the Menu bar to access the settings as shown below

- If you have logged in with multiple accounts, please choose one for which you want to edit settings or check purchase history. To check order history please chose that option as shown below.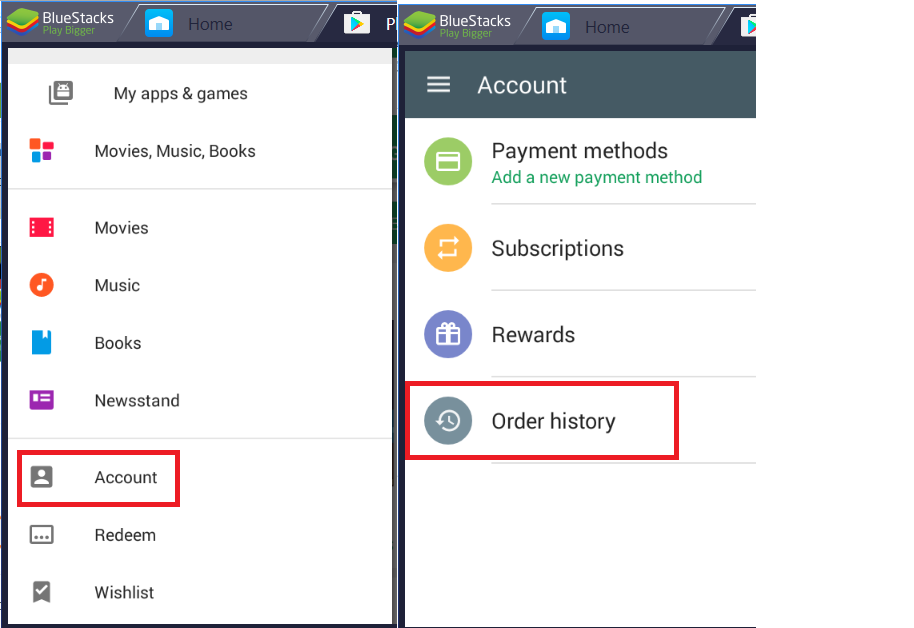 - In here, you will get the list for the purchase you have made along with pending and unsuccessful purchases. You can also cancel the purchase if it's still in a pending state. You can also access the PlayStore through Browser via this link.

Problem with in-app purchases
Help for the issue related to in-app purchase can be found here.
We genuinely appreciate you for choosing BlueStacks. We hope you enjoy using it. If you have any further questions, please contact us at support at bluestacks dot com. Thank you very much.
Last updated on June 04, 2019.