Download Latest Version
This version of BlueStacks is obsolete and no longer supported. We recommend you to download the latest version. For any other queries please refer to
this link.
You can follow the steps mentioned below to transfer/copy any data received through apps like Instagram, Viber, KiK, BBM, WhatsApp etc. to your PC.
Here WhatsApp is used as an example.
1.Through 'MY APPS' Tab Launch the ES File Explorer.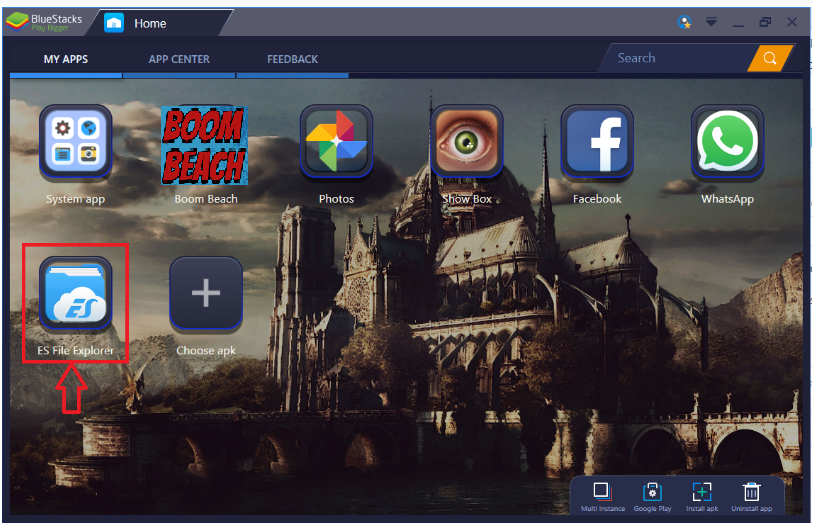 2. Open by clicking on 'Internal Storage'.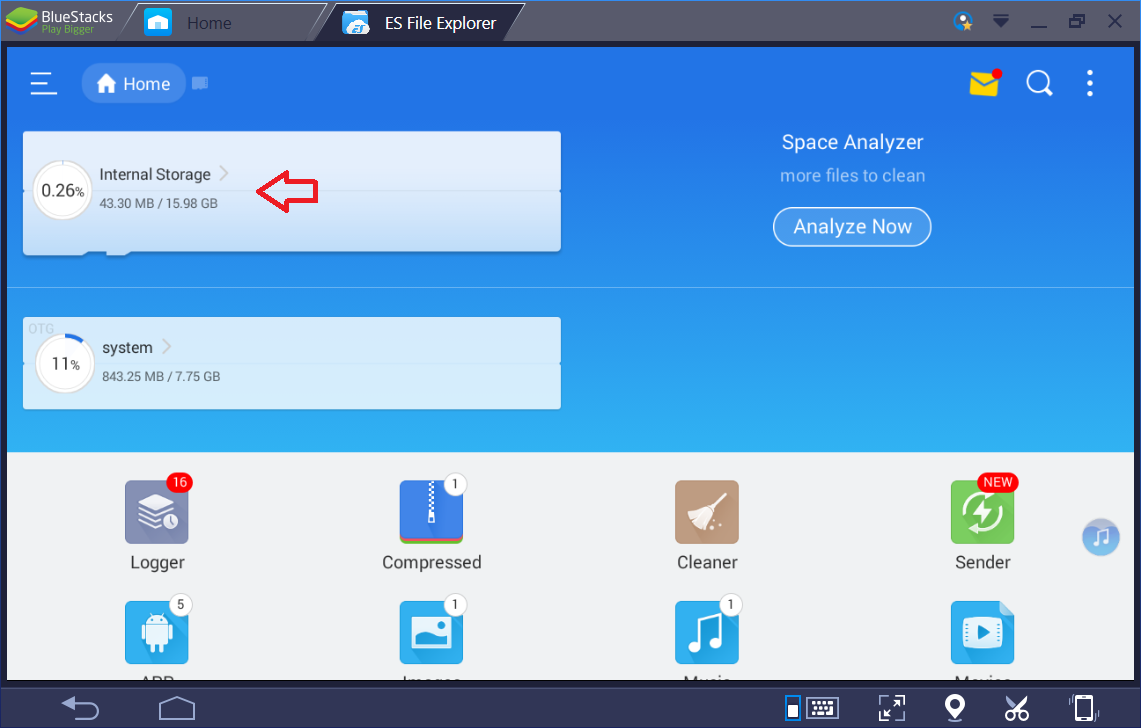 3. Click on the 'WhatsApp' folder.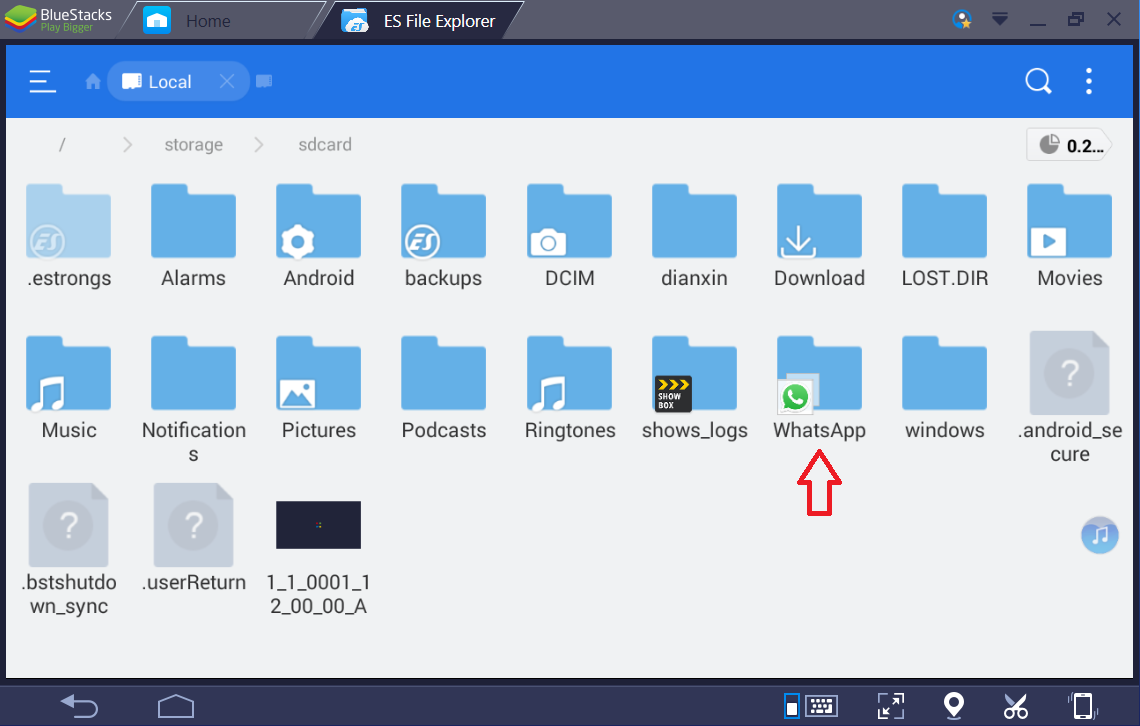 4) Click on the 'Media' folder.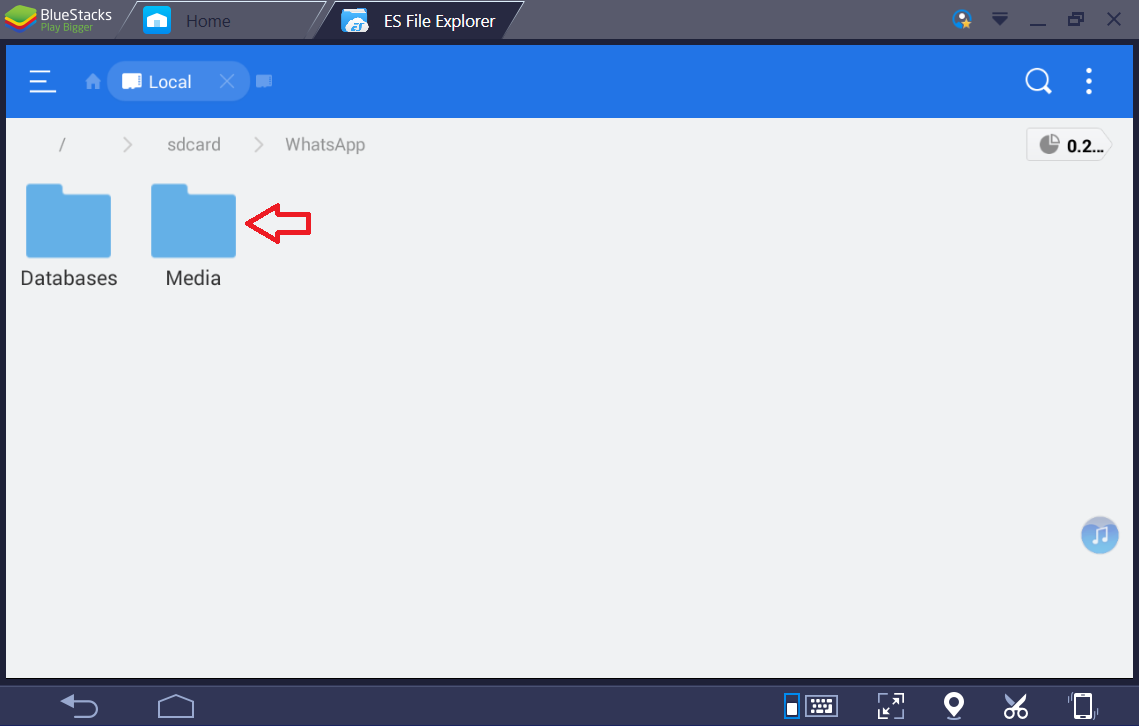 5) Click the folder from which you want to copy the files (Here we selected 'WhatApp Images' as an example)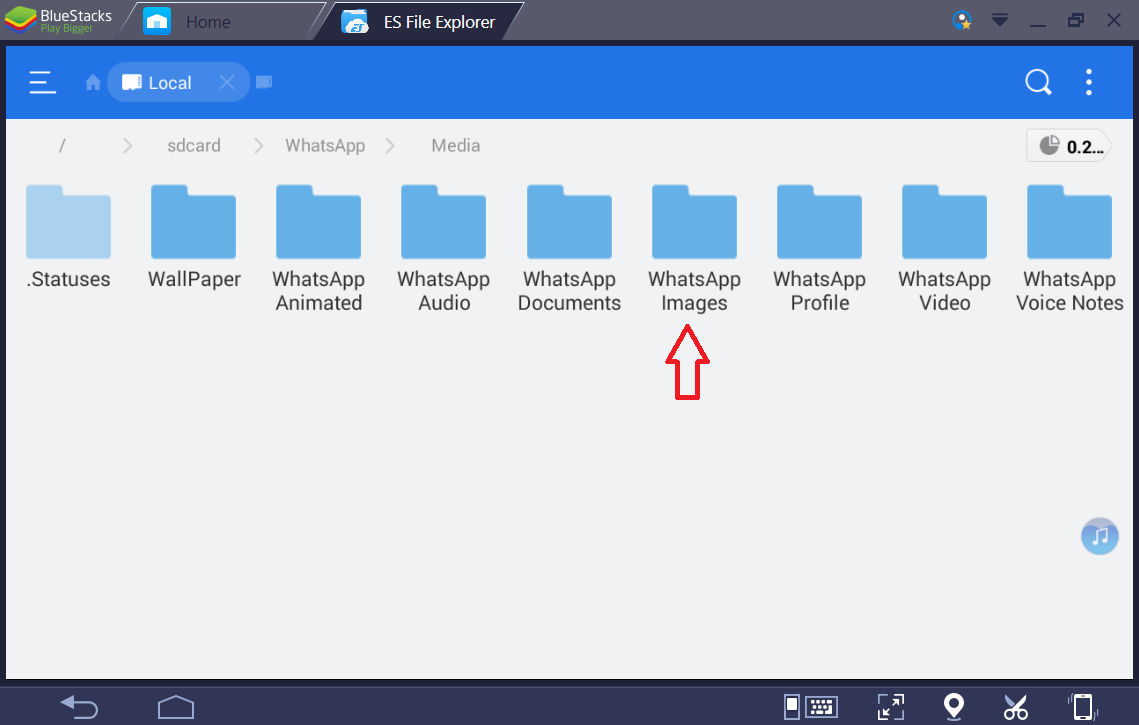 6)Long press on the files to be selected and then click on more at the bottom right corner as shown below. Choose option 'Copy to'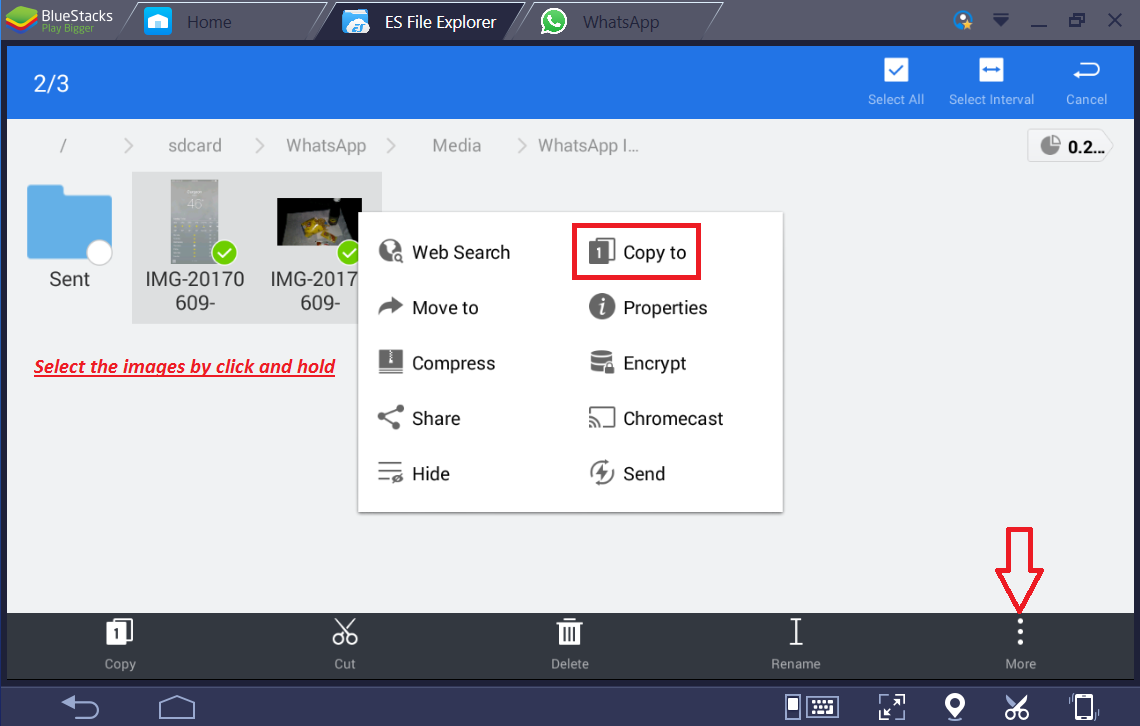 7) Select the 'Windows' -> 'BstSharedFolder' to copy your files, and click on 'OK' to confirm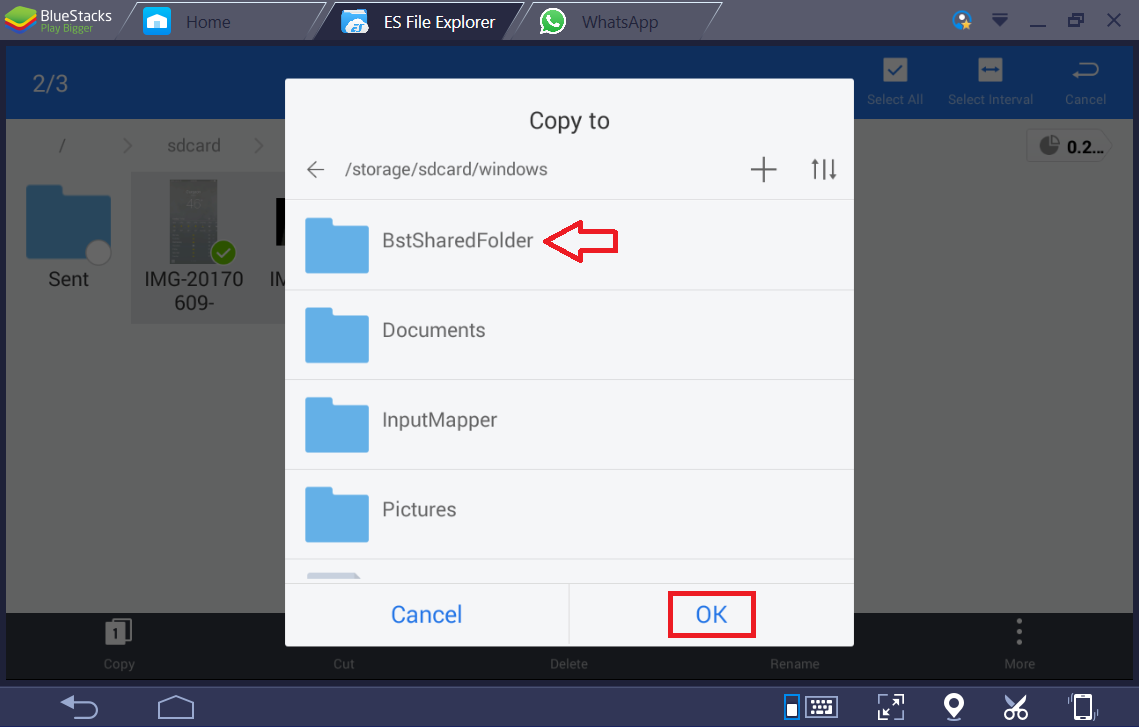 8) 'BstSharedFolder' on Bluestacks 3 is mapped to windows, and can be accessed at the following location on your computer
LOCATION: C:\Programdata\BlueStacks\Engine\UserData\SharedFolder
(This location depends on the installation path you selected at the time of BlueStacks 3 installation)
9) On your PC, open the above location to access the files.