Download Latest Version
This version of BlueStacks is obsolete and no longer supported. We recommend you to download the latest version. For any other queries please refer to
this link.
BlueStacks 3 enhances your overall gaming experience with the introduction of MOBA (Multiplayer Online Battle Arena) mode, which gives you superior control over game play, so you can gain an edge over other players.
BlueStacks now lets you play any MOBA or RPG using your mouse and keyboard just like League of Legends.

You can use your mouse to move your characters and aim your spells and skills.

Use the keyboard to quickly cast and combine skills, spells, regens, basic attacks faster than you could ever do it on a cluttered mobile screen.

Play games like Mobile Legends, Lineage II Revolution, Penta Storm, or any other MOBA or RPG faster than anyone on their phones could ever play. Gain the competitive edge with BlueStacks MOBA Mode.
MOBA mode provides pre-defined key-mappings for MOBA games, also known as Action Real-Time Strategy (ARTS) game. However if you prefer playing the game with the traditional keyboard control, where you can direct the character's movement using the W,A,S,D keys, you can select and use the WASD mode.
Here are the key-mapping components specifically designed for MOBA games.
1) Move character with right mouse button
Press and hold down the right mouse button to move the character in the cursor direction.
You may also assign the control by dragging it on the joystick/d-pad position of the game.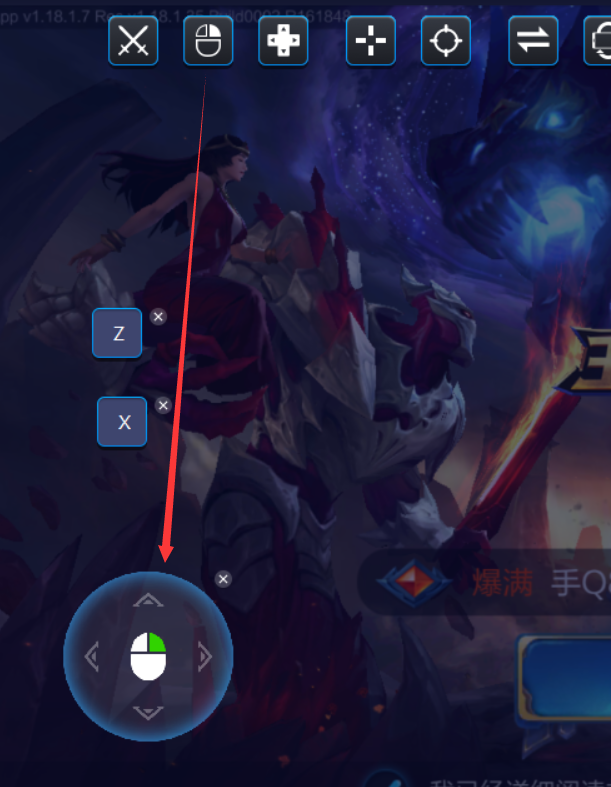 Adjust the range by dragging the edges of the control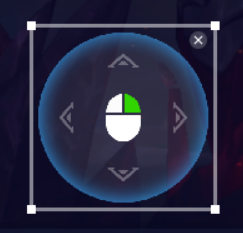 2) Skill/Spell cast with direction
Press and hold skill key while using the mouse to aim at the target. Release skill key, the cast will follow the current cursor position comparing to character's position.
You can also defined the key for skill control by dragging the control over the skill position with in game.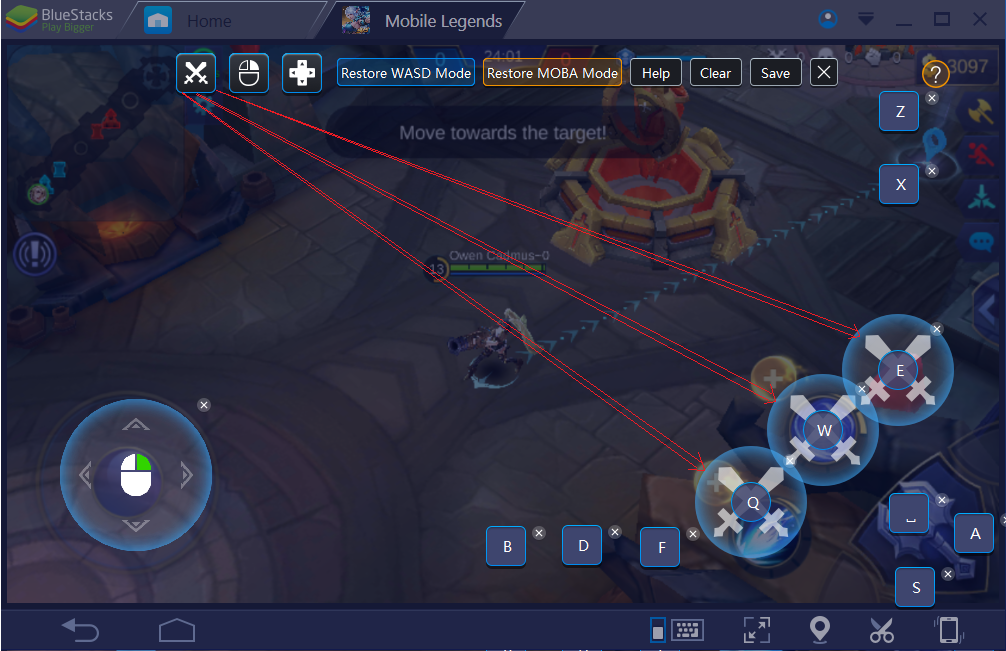 Change the range by clicking on the icon and dragging the edge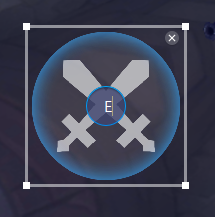 You may also restore the default key-mapping for both MOBA mode and WASD mode.

As of now, the MOBA key-mapping are predefined for Mobile Legends(com.mobile.legends) and Garena 傳說對決 (com.garena.game.kgtw). For more information about how to build key-mapping, please refer to this link .
If you wish to get key-mappings for any game, please create a ticket with BlueStacks Support with the subject "Key mapping required for <name of the game>". Please also provide a link for the game in the ticket description & our support engineers will be glad to provide you with one if it is possible to do so. Please note that this may not be possible for all games.
If you have any questions, please write to us at support at bluestacks dot com.