BlueStacks automatically detects the keyboard layout that is selected on your system/PC. In order to use a different keyboard on Bluestacks, simply change keyboard layout of your system.
For Windows 7, Windows 8 and Windows 8.1 please refer to the URL below and select the product version as per your requirement.
https://support.microsoft.com/en-us/help/17424/windows-change-keyboard-layout
For Windows 10  please follow the steps mentioned below:
To change keyboard language:
1. Click on Windows icon and type 'Control Panel'.
2. In the search box enter 'language', then select Language Settings from the search results.
3. Click 'Add a language'.
4. Choose the language and click on 'Add'.
To change Keyboard layout:
5. After adding the language, click on 'Options' to change keyboard layout.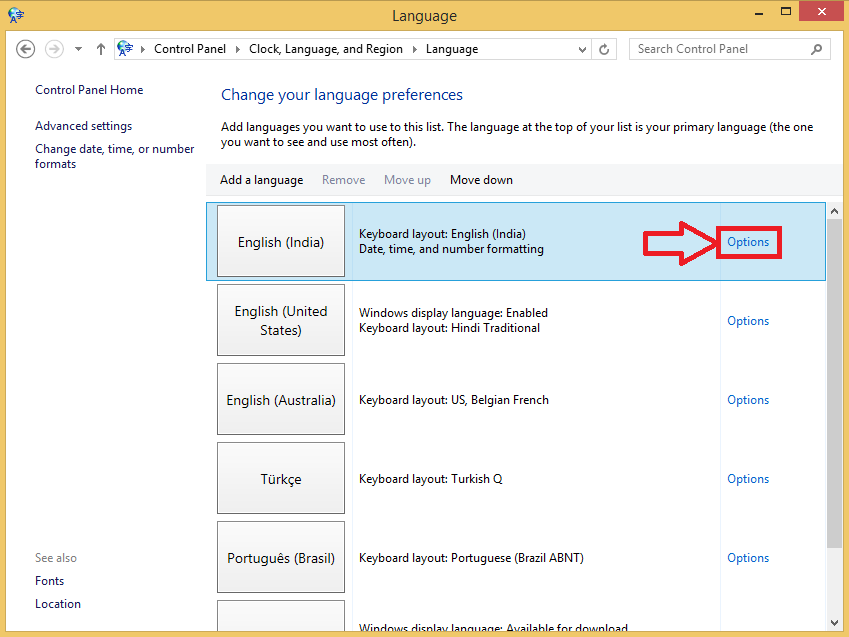 6. Select an input method (like qwerty,azerty,dvorak etc.) and click on 'Add'.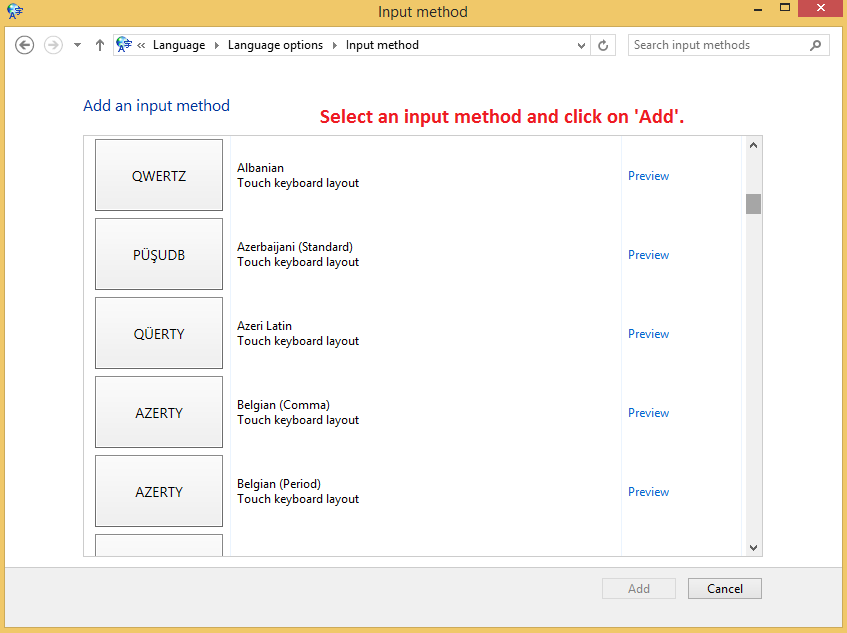 7. Now you can change the layout of your system as per your need.
Switch between different input languages
If you've added more than one language to your PC you can switch between different input languages by using one of the following methods:
Method 1:

 Click the language abbreviation button on the taskbar (bottom right corner of your screen, next to the clock) and then click the input method you want to switch to


Method 2:

 Press and hold the Windows logo key  and then press the Spacebar to select the keyboard.
Note: If you experience issue in typing "@" symbol on BlueStacks app player, change your system's layout to "EN-US"