Download Latest Version
This version of BlueStacks is obsolete and no longer supported. We recommend you to download the latest version. For any other queries please refer to
this link.
This tutorial will help you to disable automatic app update.
1. Click on the 'System App' icon on the 'My Apps' tab, as shown below.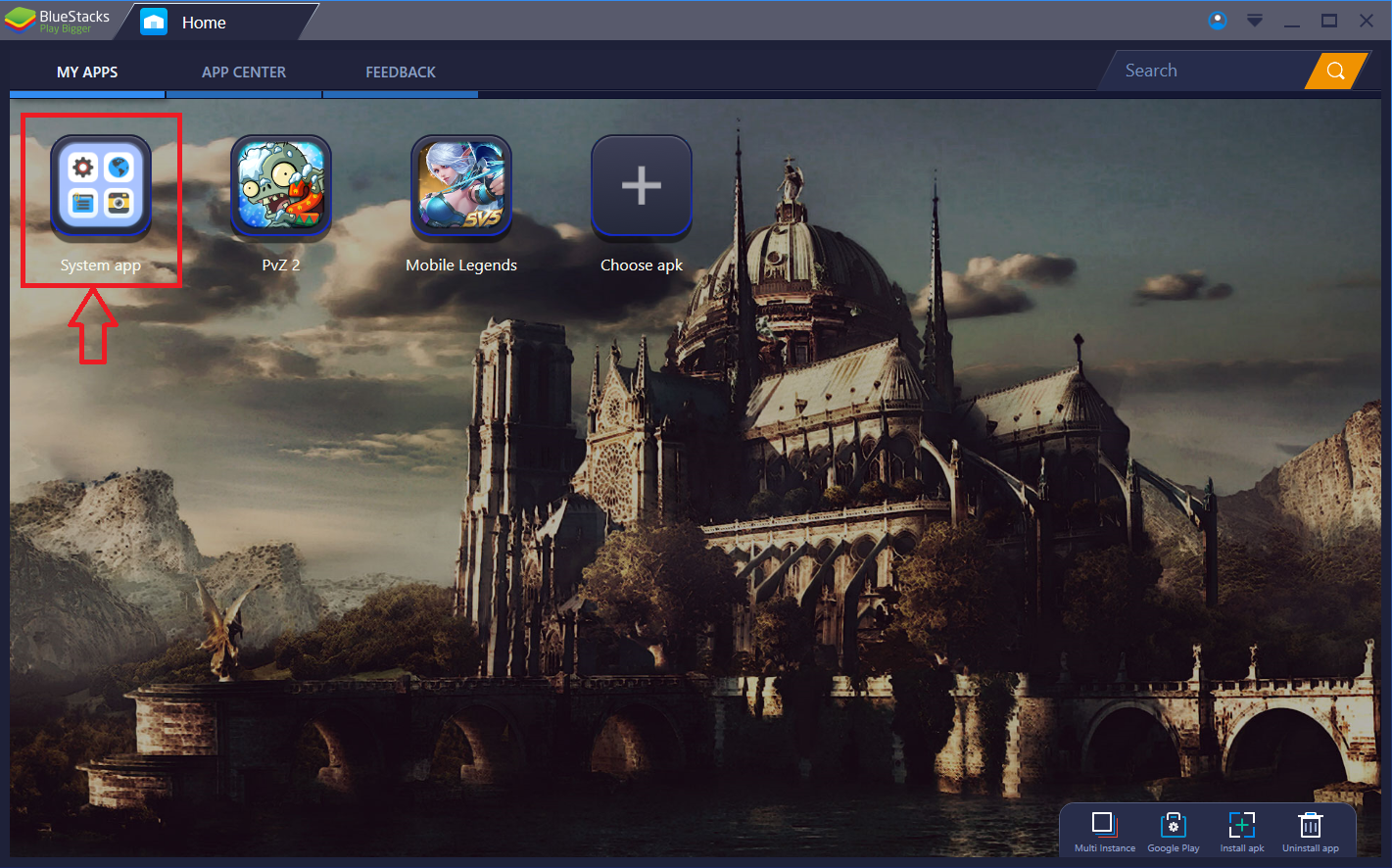 2. Click on 'Play store' icon.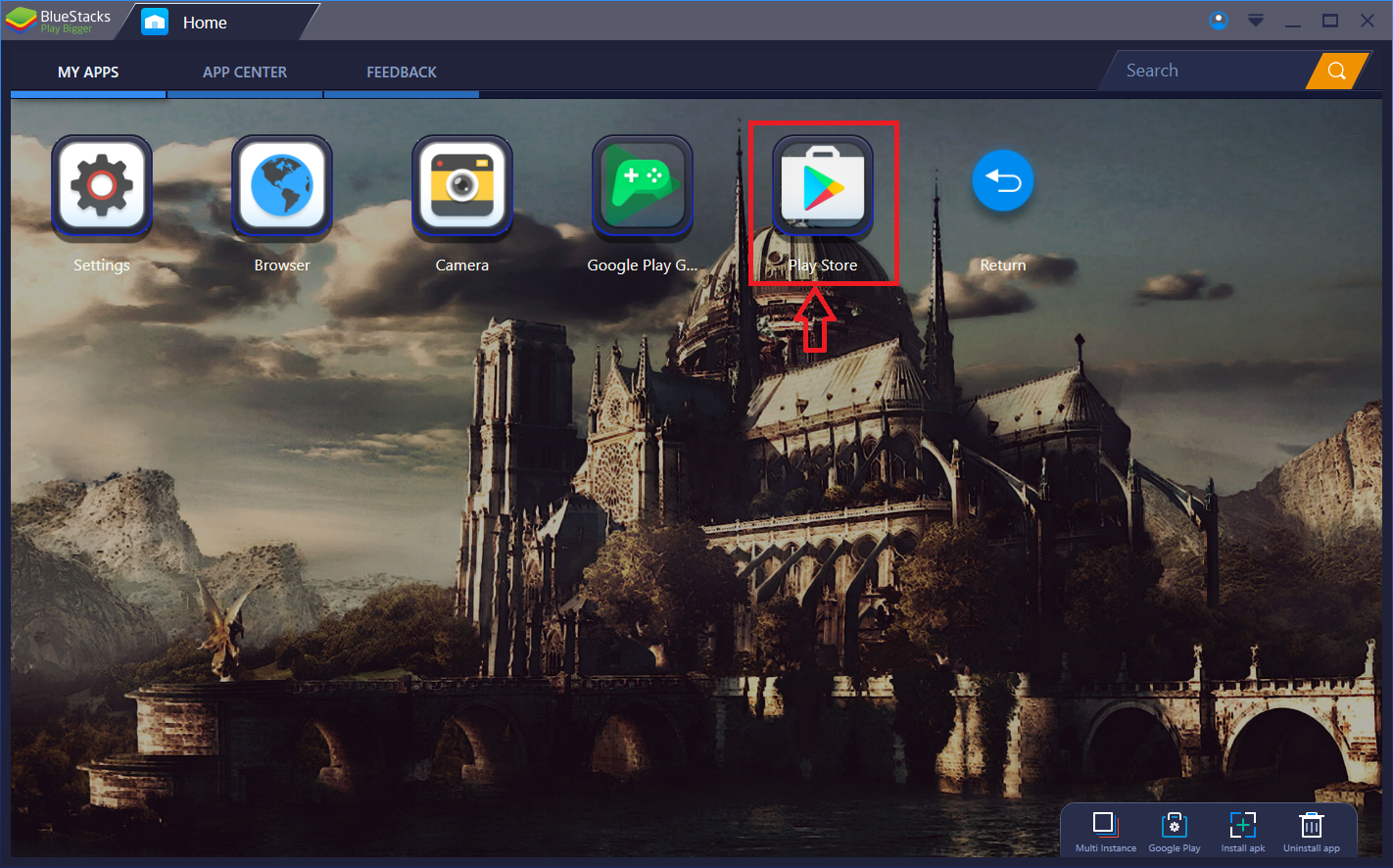 3. Click on 'Options' icon of Play Store as shown below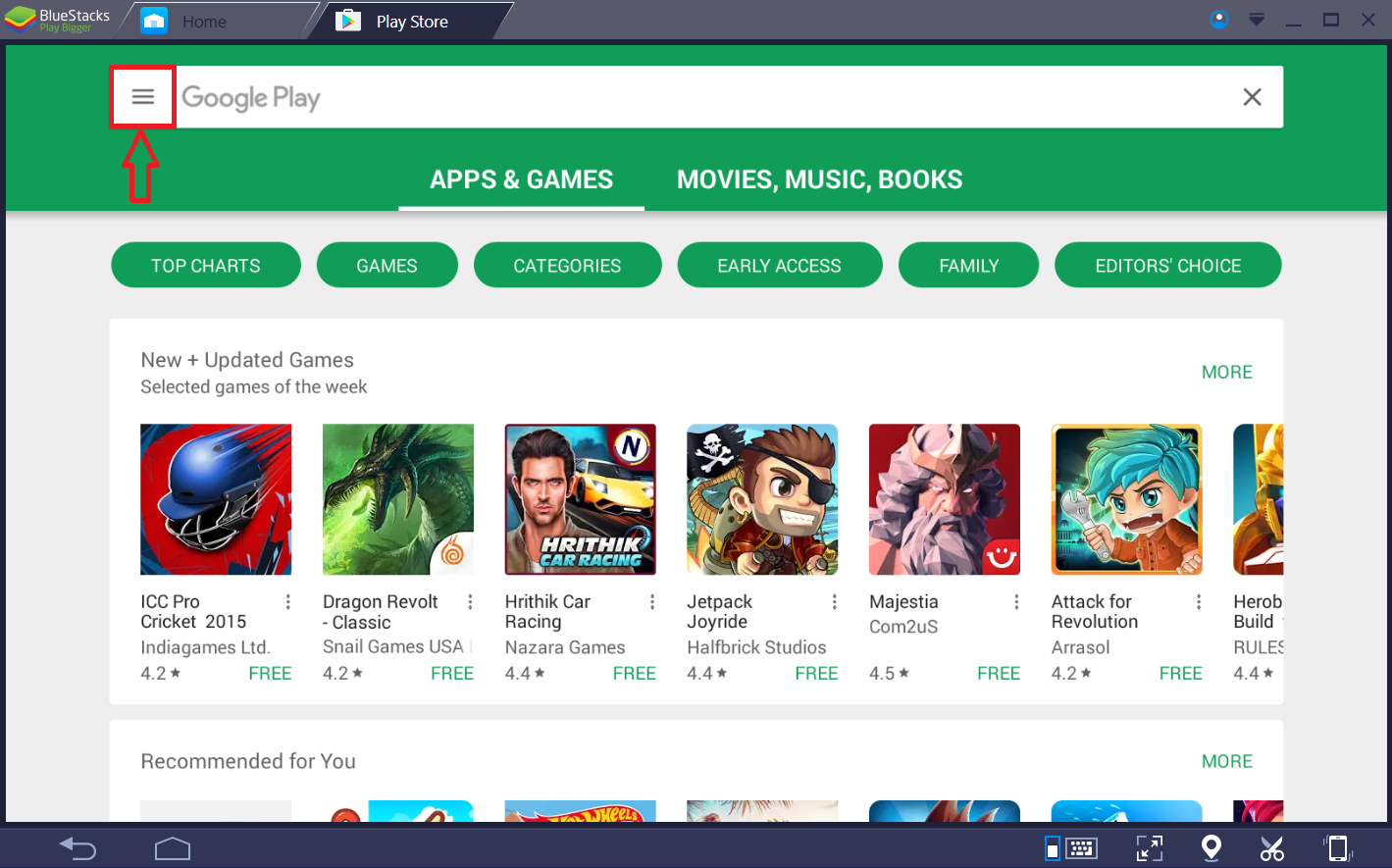 4. Scroll down on the left side of play store page and click on "Settings"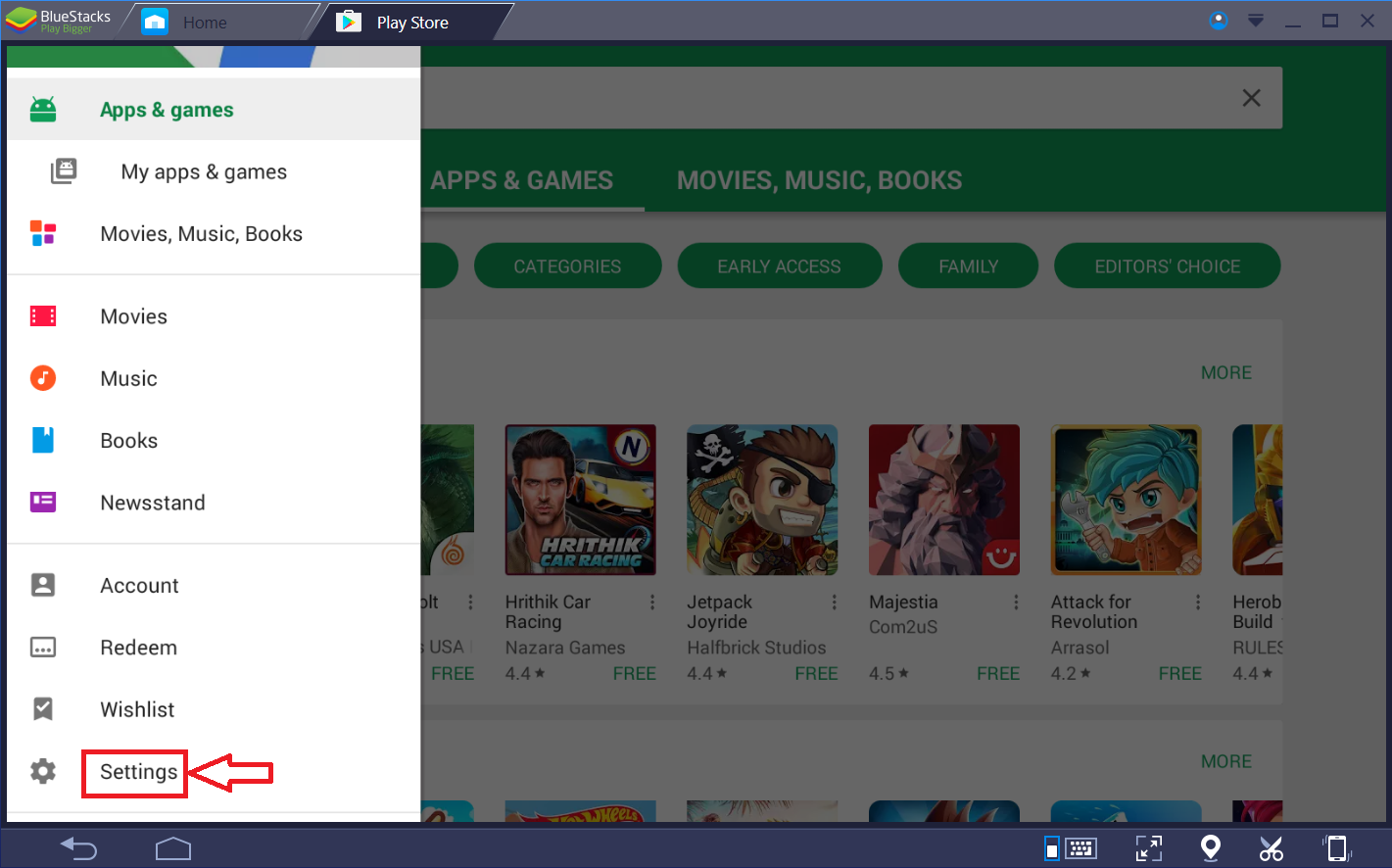 5.Click on "Auto-update apps'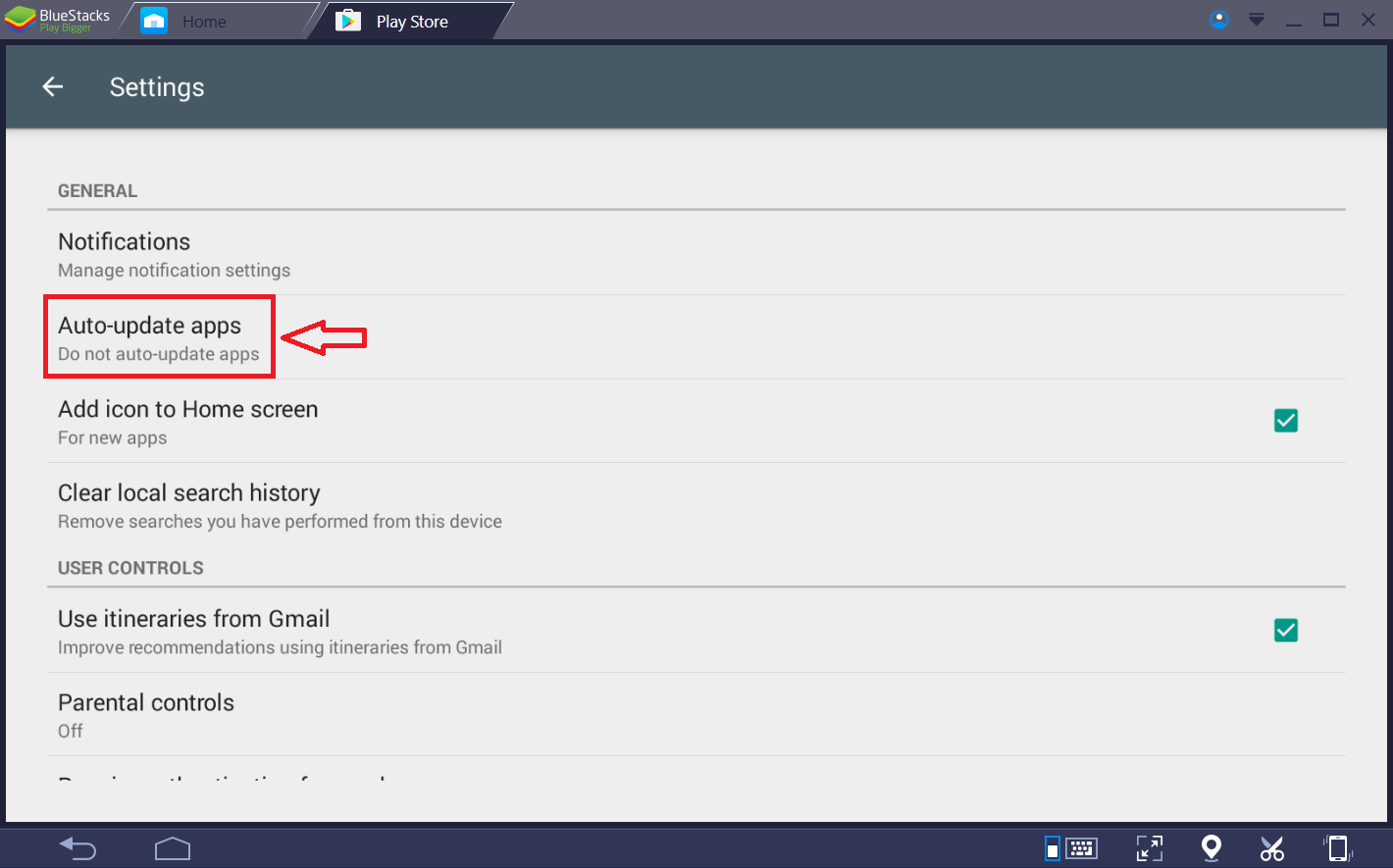 6. Click to Select 'Do not auto-update apps' option as shown below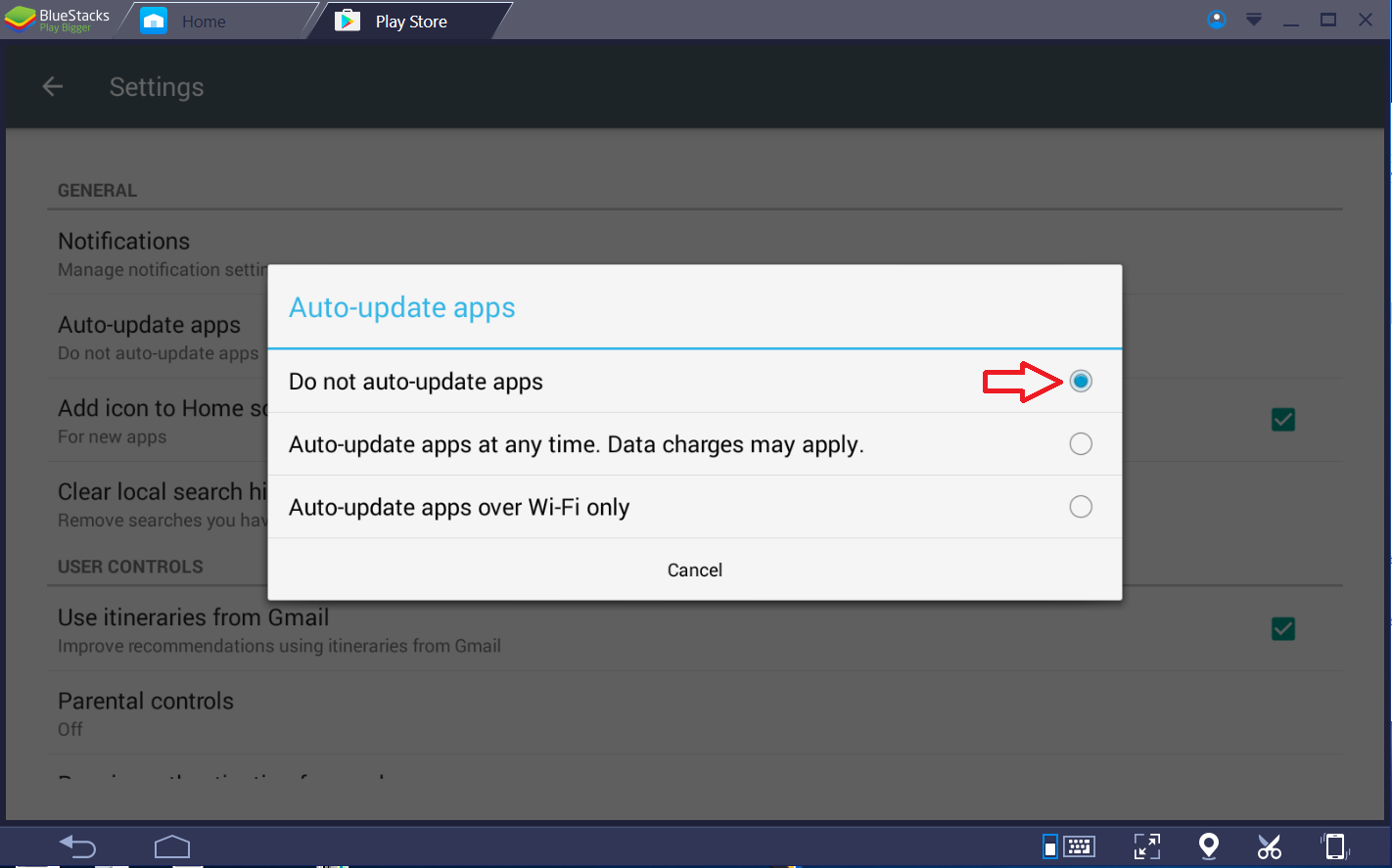 To disable the auto-update for any particular app, open the app on play store as shown below, click on the "options" icon on the right hand upper corner and uncheck the "Auto-Update" to disable the auto update for particular app.