Download Latest Version
This version of BlueStacks is obsolete and no longer supported. We recommend you to download the latest version. For any other queries please refer to
this link.
The boss key lets you hide and show BlueStacks instantaneosuly. You may choose to keep this assigned key guarded in case you do not want anyone to see what's running on BlueStacks.
Take a look at the screenshots below and see how you can assign any key.
Select 'Boss Key settings' under the drop down: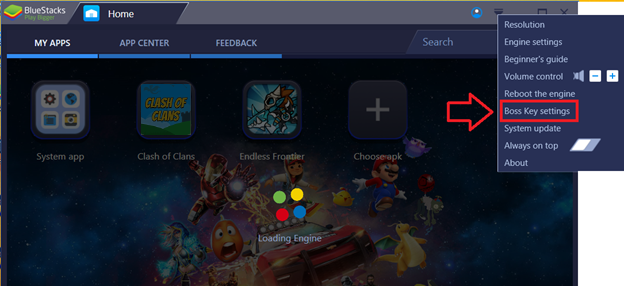 You can assign any alphabetic key (only) and save it. Subsequently, the Ctrl Alt <key> combination will instantaneously hide (or show) BlueStacks.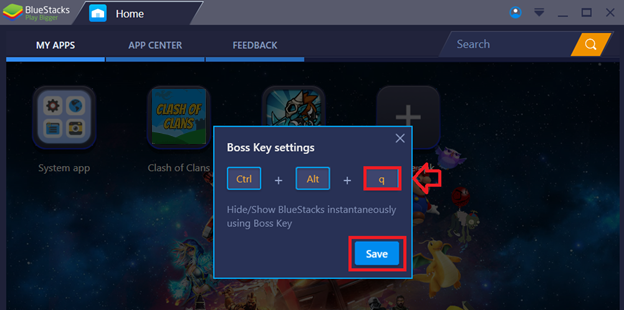 Boss key option will not be available under the instances, however Boss Key assigned on BlueStacks will work for all the instances as well.