Download Latest Version
This version of BlueStacks is obsolete and no longer supported. We recommend you to download the latest version. For any other queries please refer to
this link.
Click on the "Multi Instance" button and select the "Delete" option provided in the drop down menu.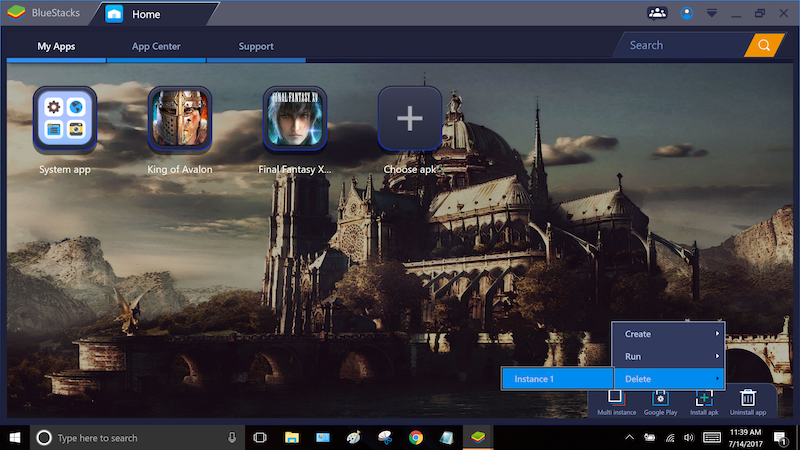 Choose the desired instance to be deleted, e.g., Instance1, and confirm you want it deleted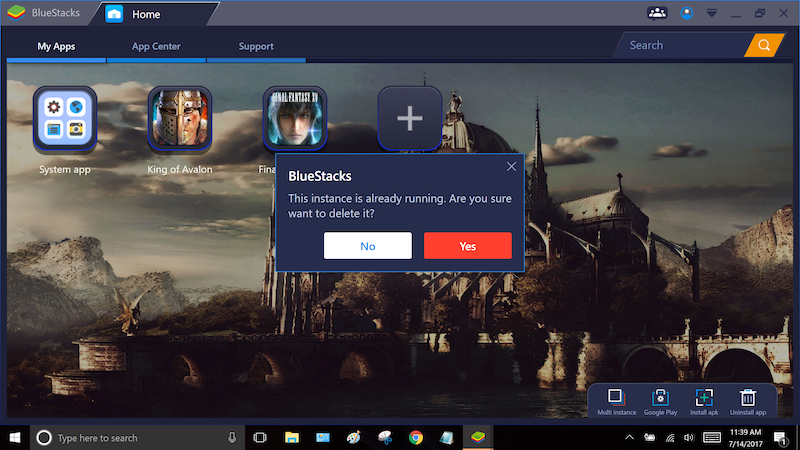 NOTE: You may have to wait for some time before deleting another Instance.
If you have any further questions, please send email to support at bluestacks dot com.