Download Latest Version
This version of BlueStacks is obsolete and no longer supported. We recommend you to download the latest version. For any other queries please refer to
this link.
BlueStacks 3 now lets you create multiple instances so you can play multiple apps / games simultaneously on your PC, or play multiple instances of the same game using the same or different accounts in each instance. You can create another instance by clicking on the "Multi Instance" button in "MY APPS" icon as shown below.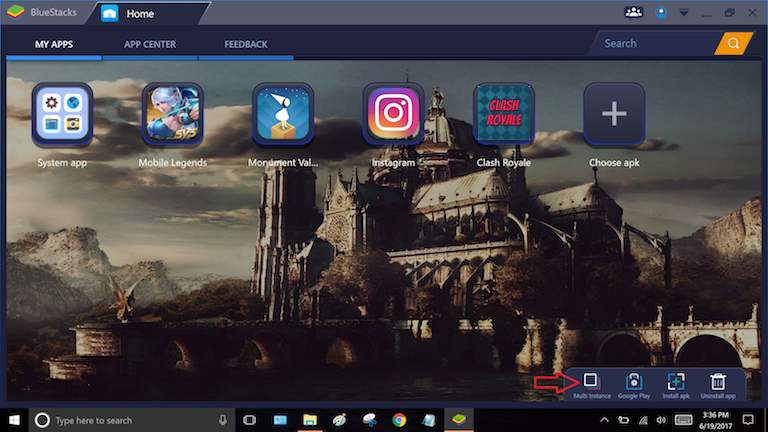 1) New Instances: You can create a new BlueStacks instance that starts with a clean slate and lets you login with a new account.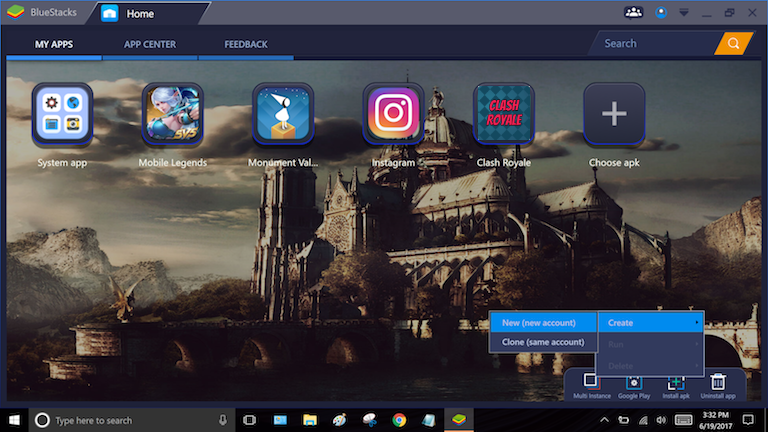 The new instance will start, progress through its initialization and soon prompt you for its one-time setup.
2) Clone Instance: Another option is to create a clone of the original (master) BlueStacks.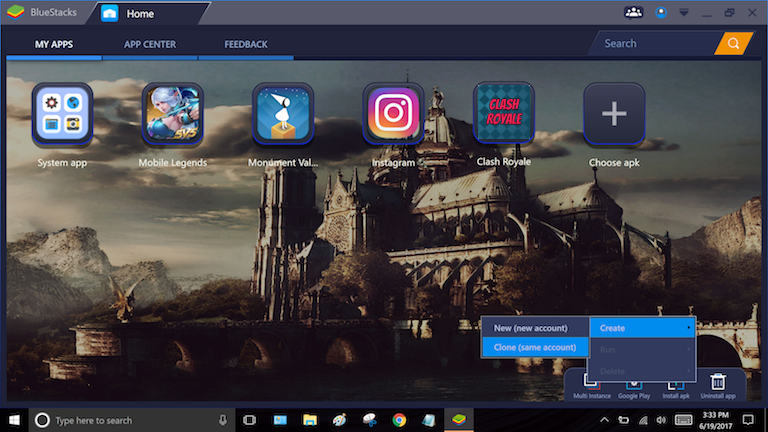 A clone will be a replica of your original (master) BlueStacks and will contain all the apps you had installed.