Download Latest Version
This version of BlueStacks is obsolete and no longer supported. We recommend you to download the latest version. For any other queries please refer to
this link.
Please click on the "Multi-instance" button, select "Run" and choose the specific Instance you wish to run.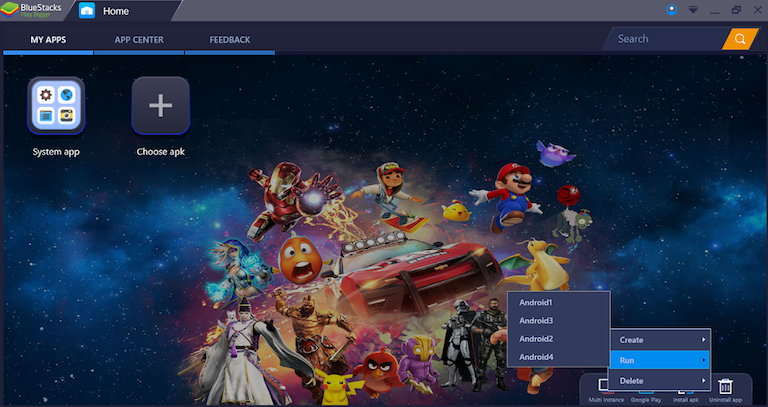 After choosing the desired instance it will launch as shown below. You can choose to close any instance any time from the cross from the top right corner and it does not affect the default(master) instance.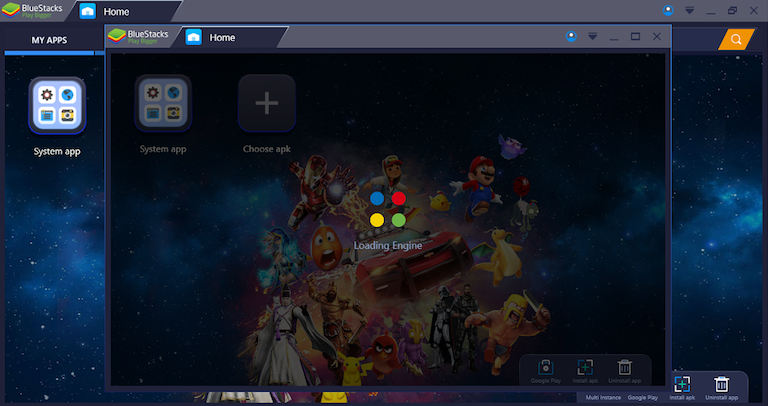 How can I delete a BlueStacks 3 instance?
If you have any further questions, please send email to support at bluestacks dot com.