Follow the steps mentioned below to change language for BlueStacks:
1. On "MY APPS" Click/Tap on 'System App' icon and click on 'Settings' icon as shown below: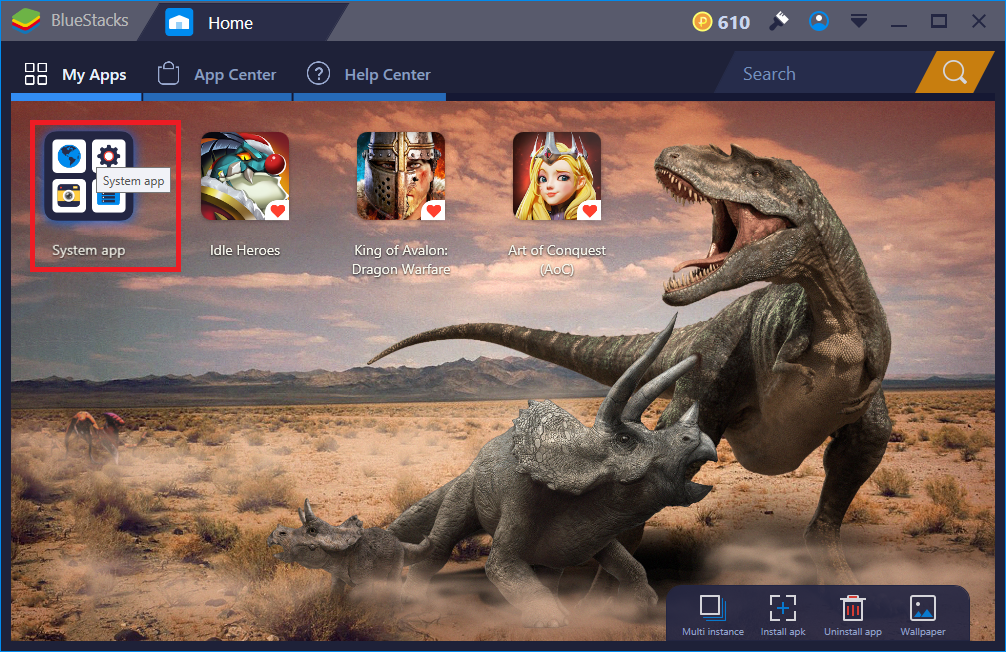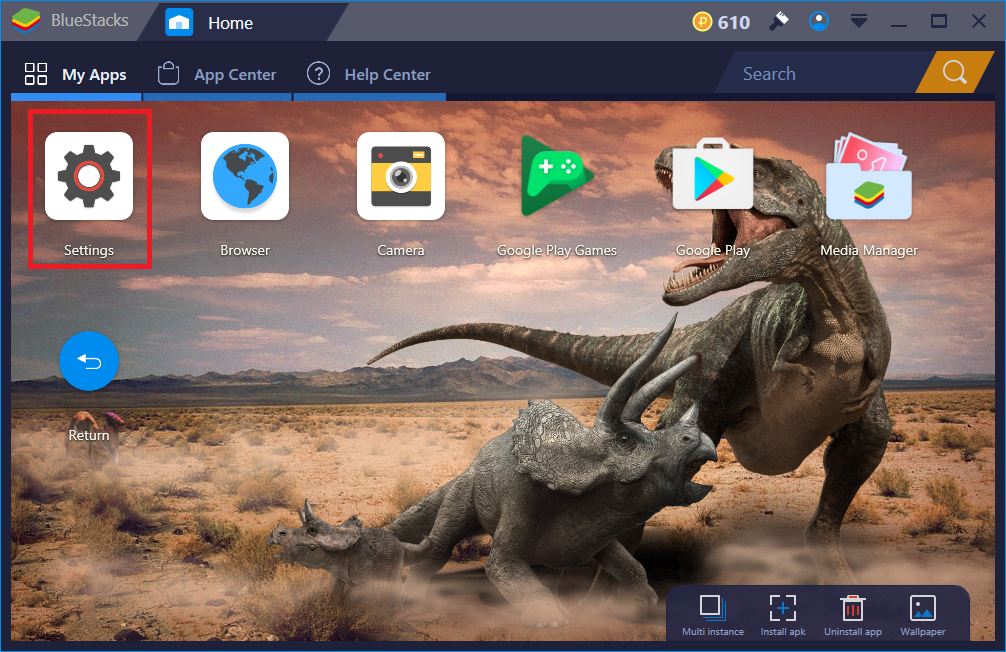 2. Now select on 'Change Language' option to change the language of the app player.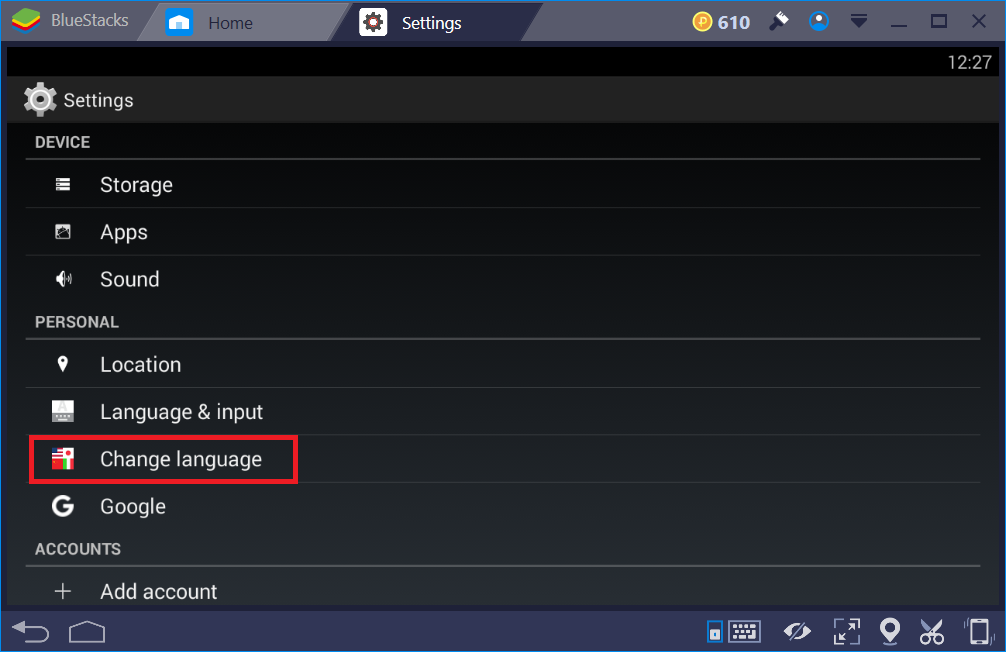 3. Scroll through the languages until you find the one you wish to use ,e.g., Cestina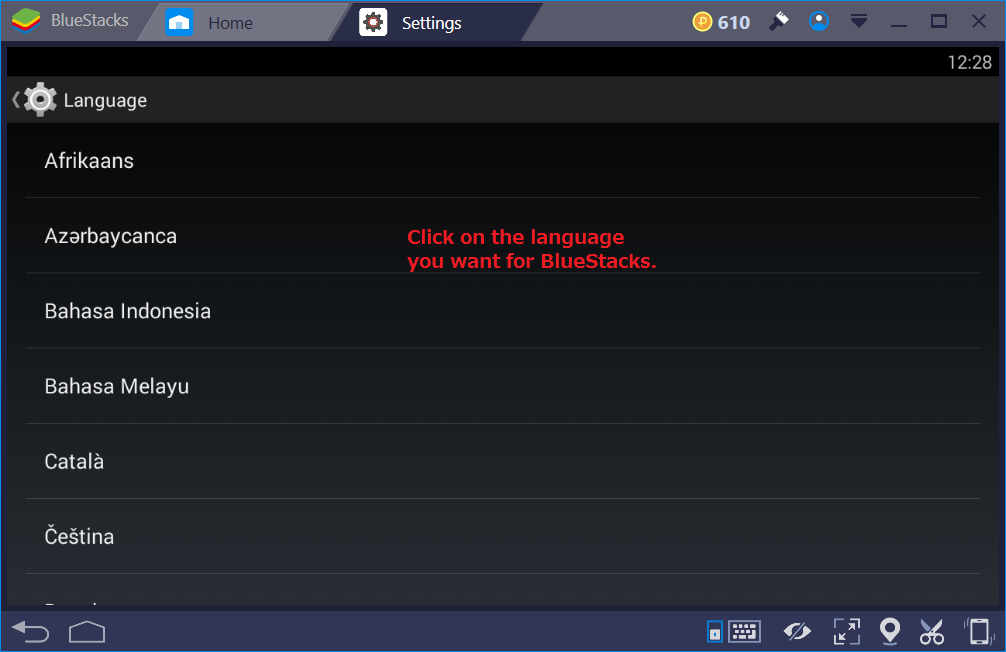 4. The selected language becomes the default language.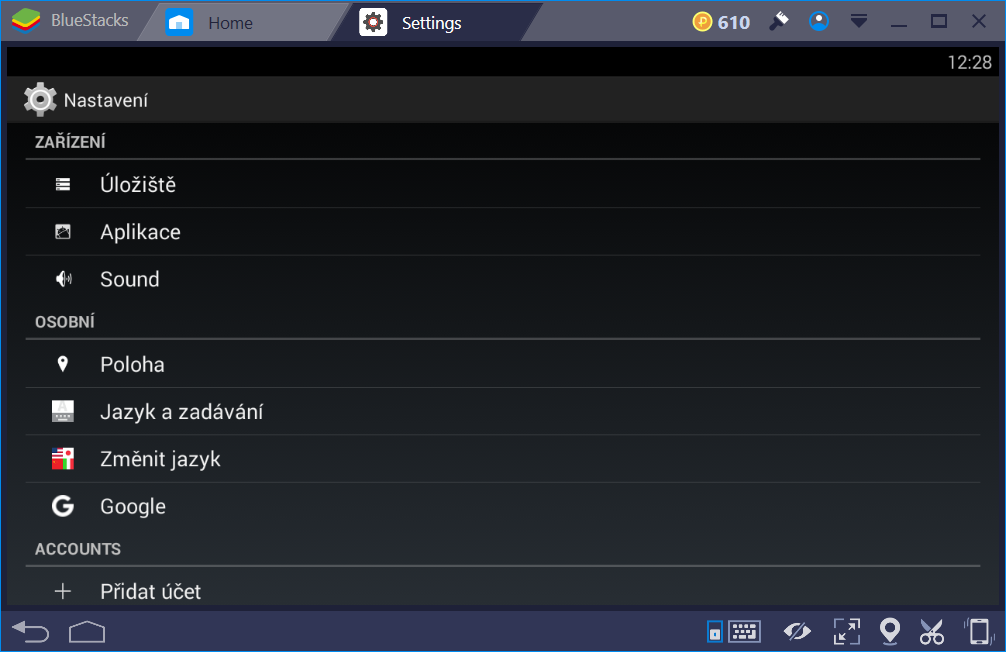 If you any further questions, please email support at bluestacks dot com.