Download Latest Version
This version of BlueStacks is obsolete and no longer supported. We recommend you to download the latest version. For any other queries please refer to
this link.
You can import files (images, media etc.) from your PC/system to BlueStacks App Player. These imported files can be send as media through different apps.
Please follow the instructions mentioned below to import files from your computer to BlueStacks:
1. Goto BlueStacks Home and click "System app".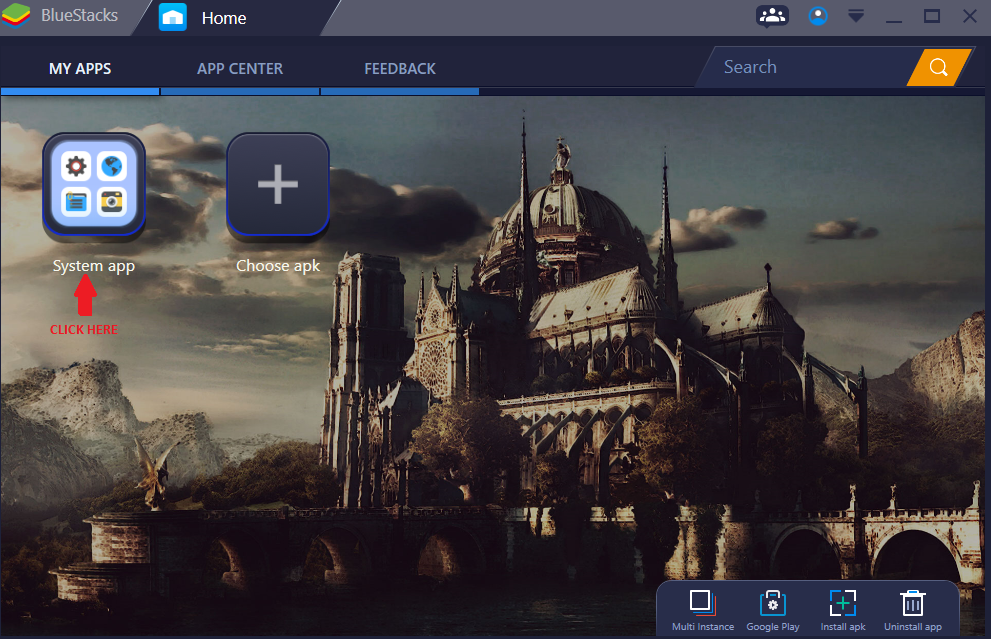 2. Click on "Settings".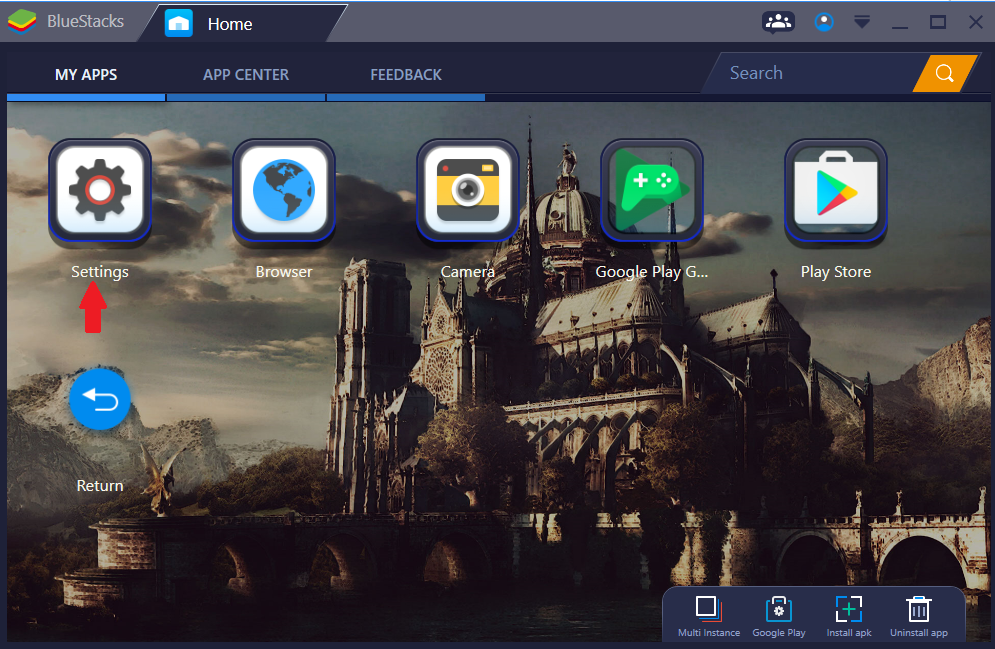 3. Click on "Import windows files".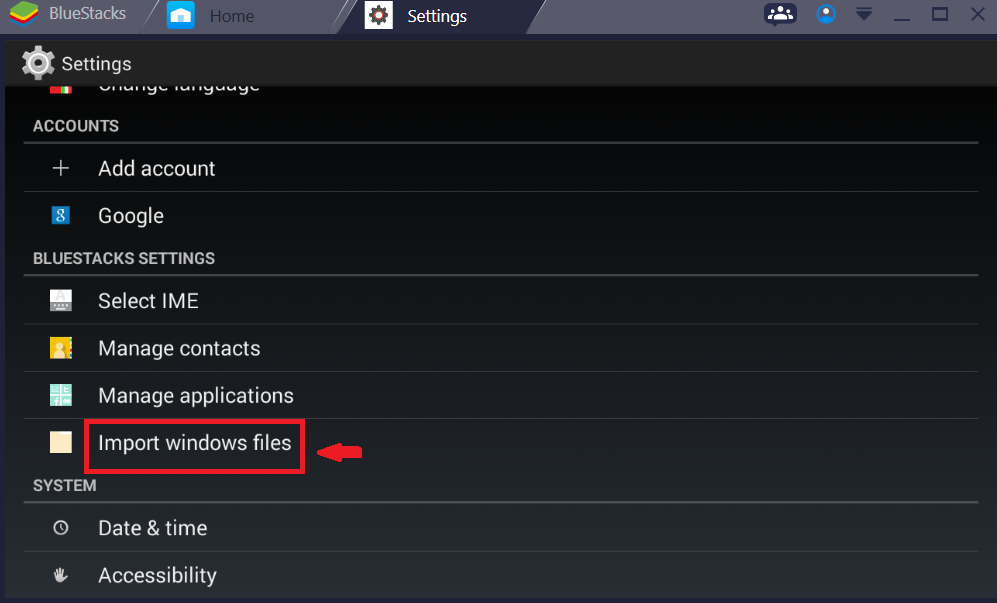 4. You will see pop up "Import Windows files to Android". Click "Proceed".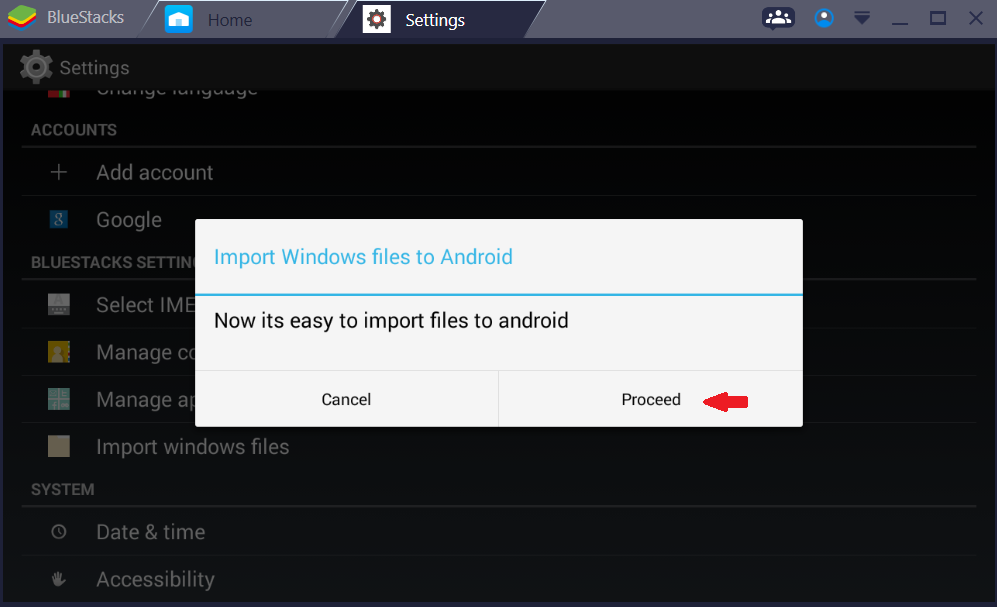 5. Now, you can select the files that you wish to import from any of the locations on your PC/system as shown below.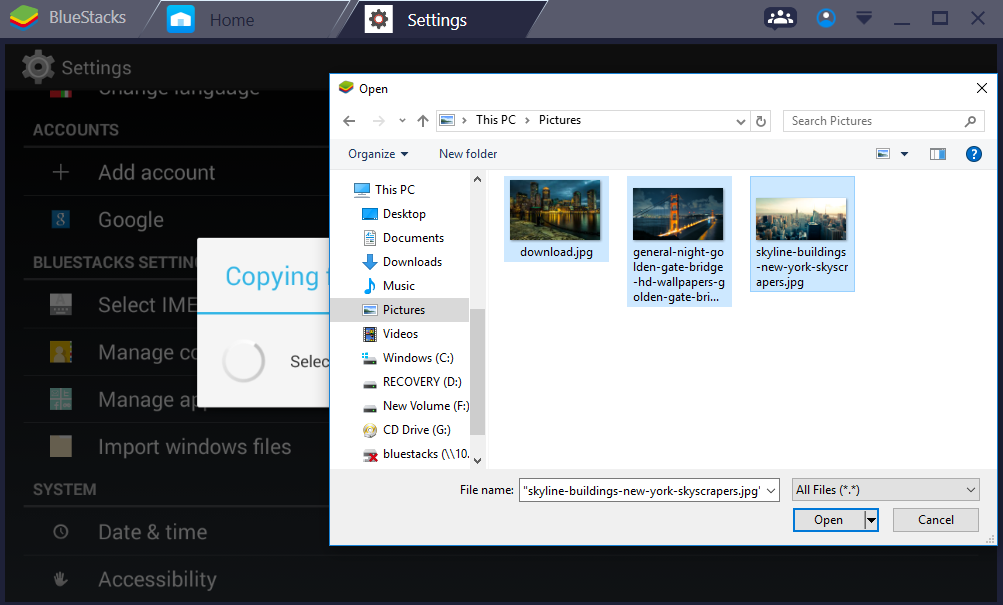 6. These files will be imported to BlueStacks which should reflect under Gallery within the app and you can directly upload it to.
If you experience any issues, please write to us at support@bluestacks.com .