Follow the steps mentioned below to backup apks to your PC:
1. Install an app ES File explorer from the play store 
2. Launch ES File Explorer app
3. Home screen of the app will be opened. Click on app icon as shown below.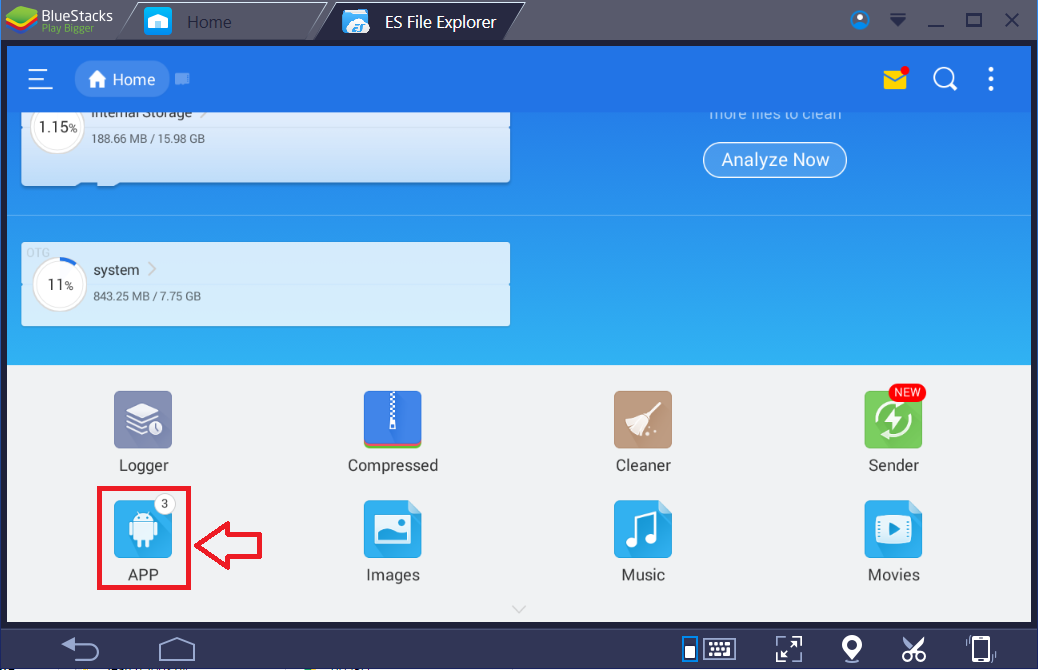 4. From the list of installed apps, long press on the app for which you want the apk.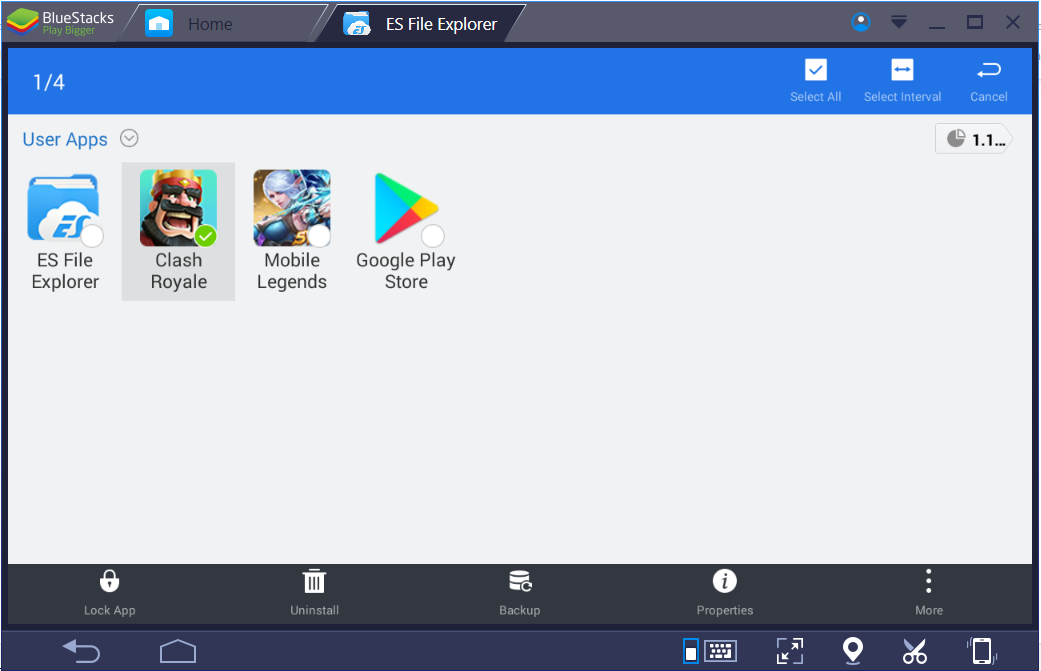 5. Now click on 'Backup' option present on the bottom toolbar of the app.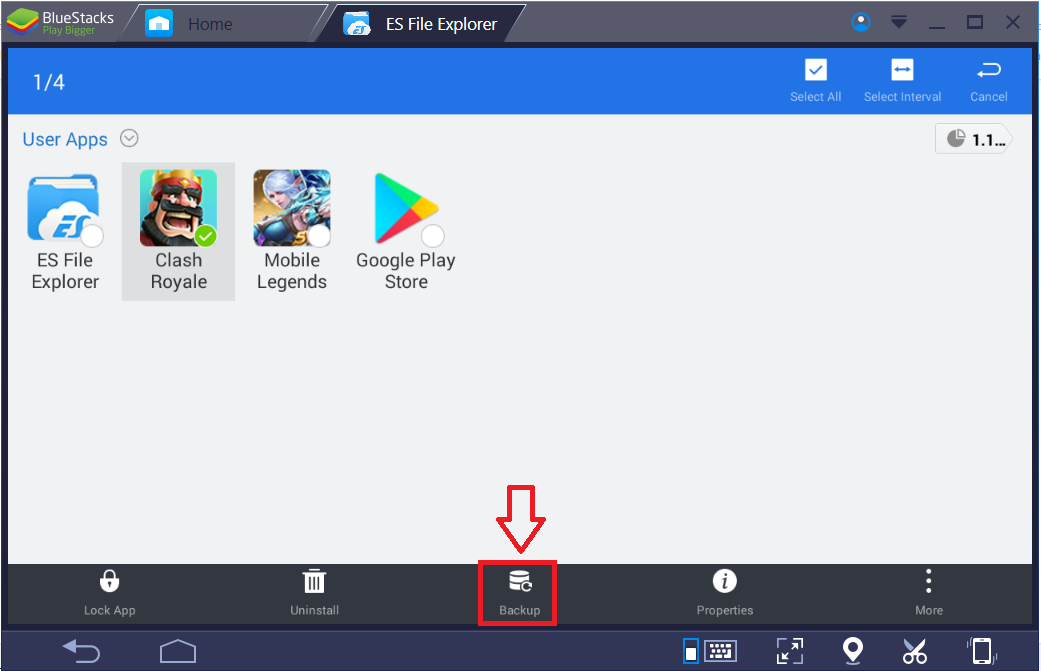 6. After clicking on Backup option, a path will be displayed where the apk is copied. Follow that path on the app.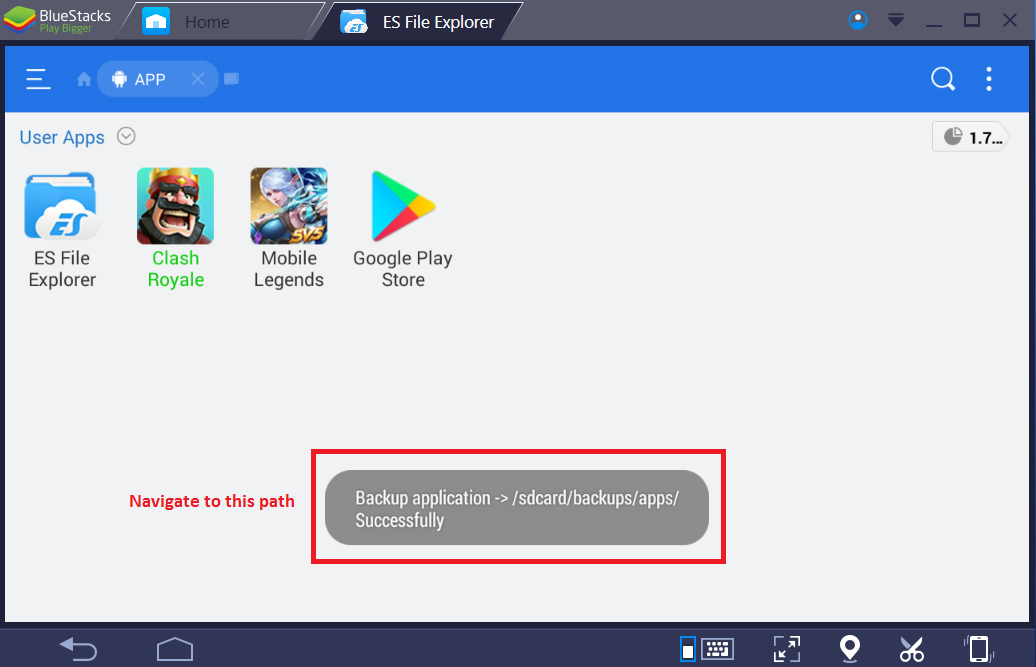 7. Click on back button of BlueStacks(present on bottom left corner). You will be back on home page of ES file explorer. 
8. Now click on 'Internal Storage' to open SD card screen (as mentioned in the path above)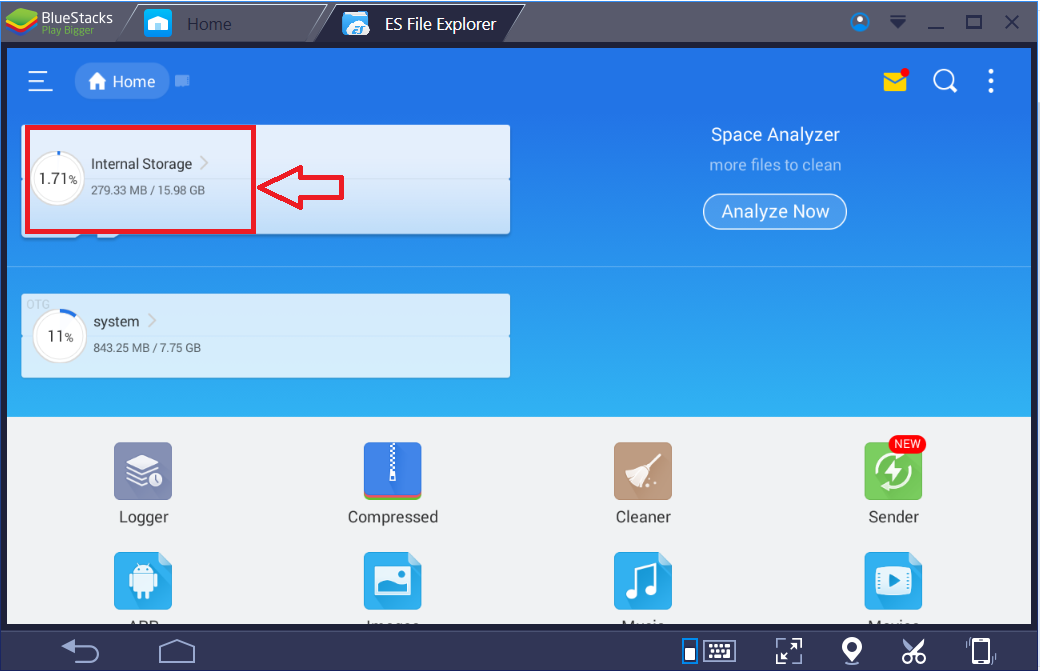 9. Click on 'Backups' folder.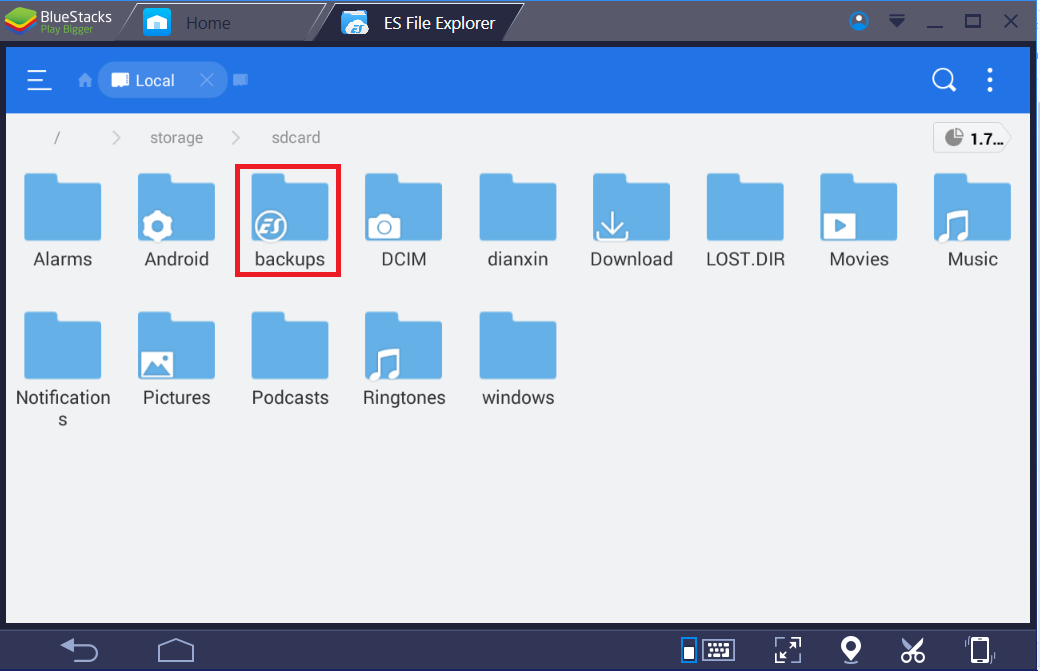 10. Open 'apps' folder and all your backed up apks will be copied here.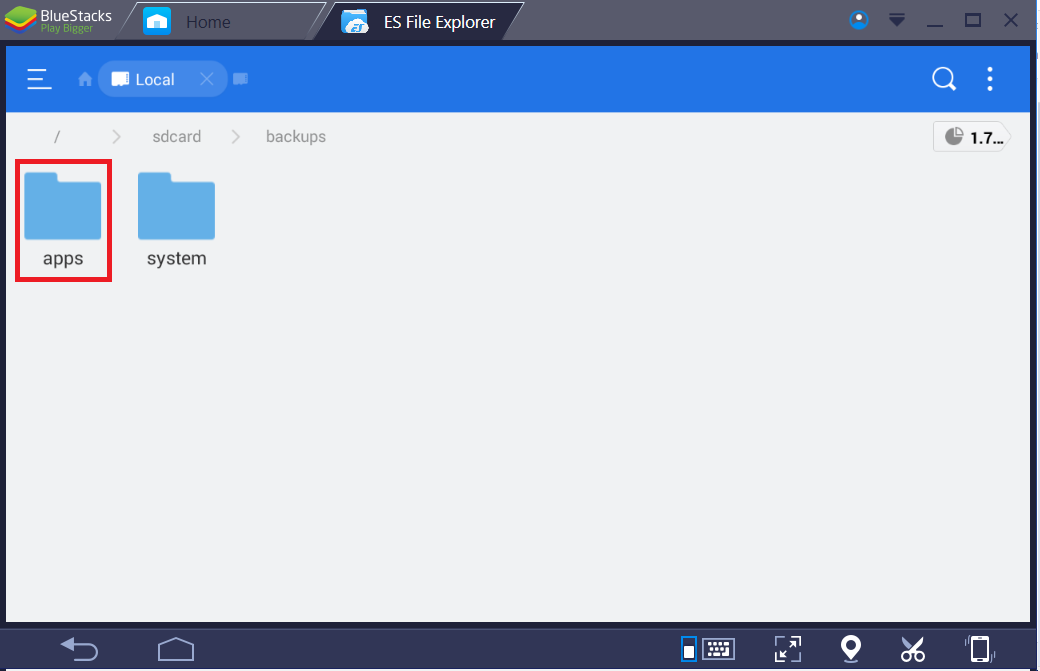 11. Long press on the apks(to select them) to move to your PC. After selecting, click on the "More" option at the bottom right corner and select 'Move to' option from the list.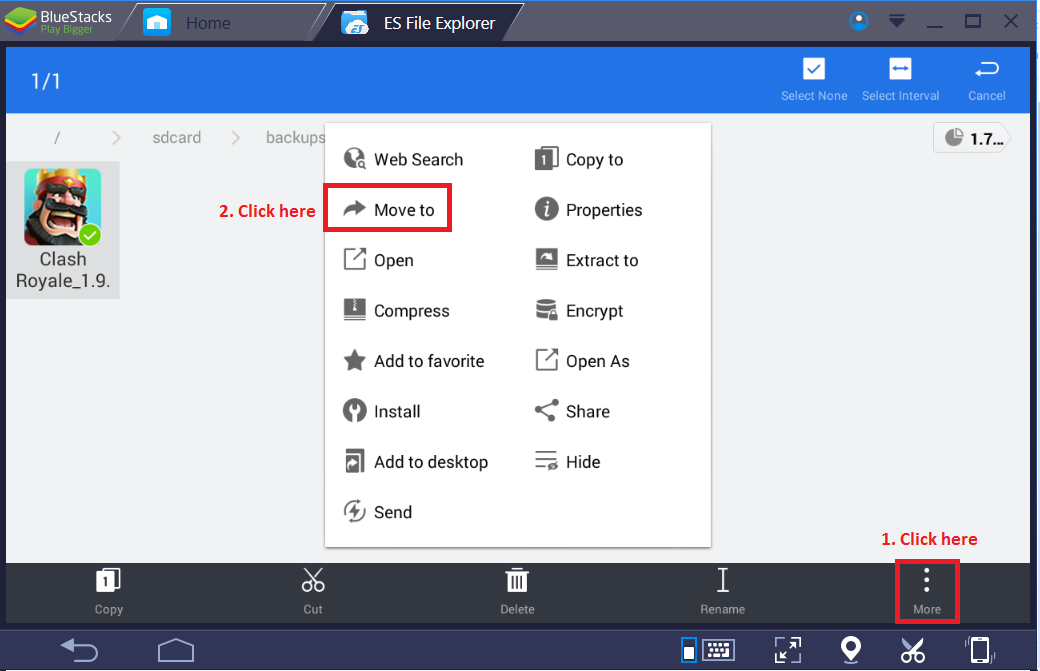 12. A list will appear, scroll down and select 'Windows' folder.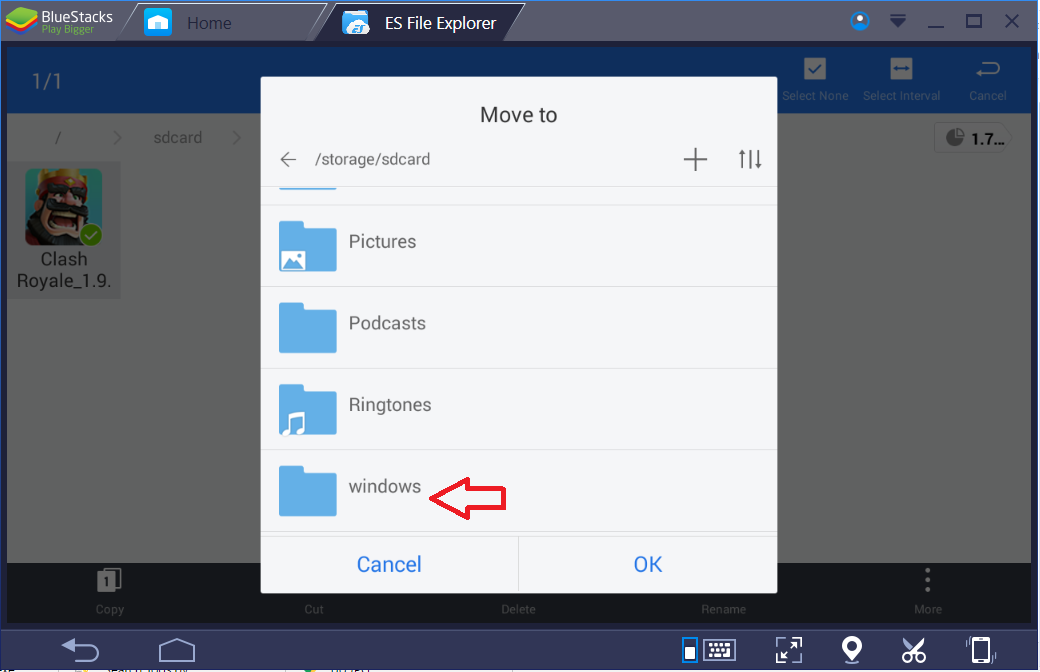 13. Now click on 'BstSharedFolder' to copy apks on your PC.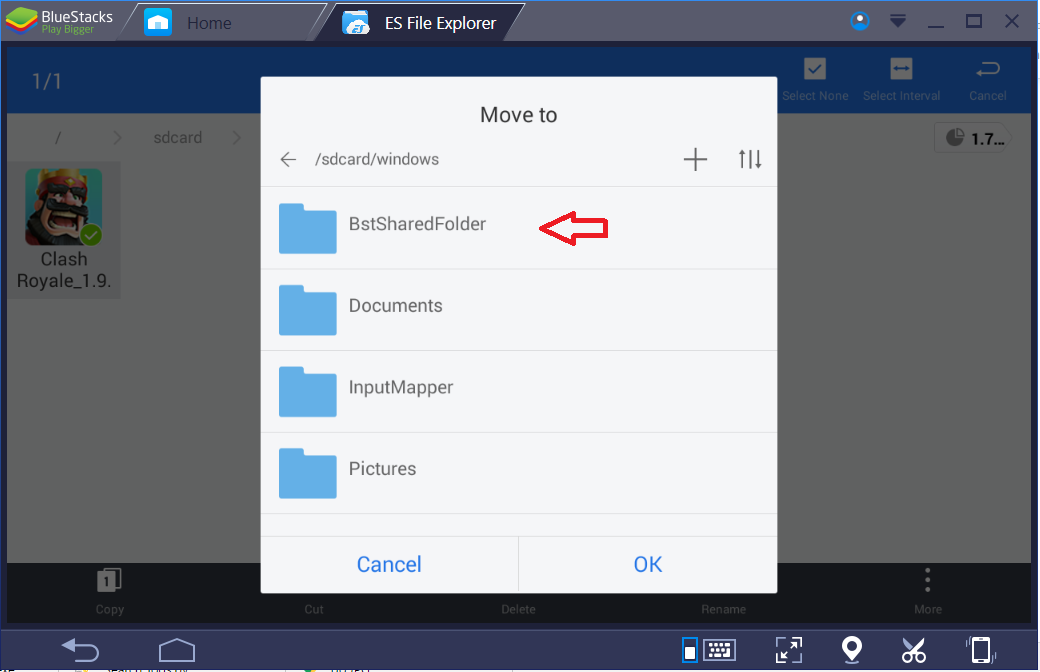 14. Navigate to the path "C:\ProgramData\Bluestacks\Engine\UserData\SharedFolder" on your PC.
If you have any questions, please write to us at support@bluestacks.com .