Download Latest Version
This version of BlueStacks is obsolete and no longer supported. We recommend you to download the latest version. For any other queries please refer to
this link.
You may also refer to the new article for Troubleshooting Google issues on BlueStacks. Please refer to
this link.
Purpose
This article suggests workarounds for different symptoms related to Google login on BlueStacks.
Benefits
You may surmount Google login issues to begin using BlueStacks.
Audience
Users experiencing Google login issues on BlueStacks.
BlueStacks versions affected
All versions 
Geo's affected
All Geo's.
Issues:
1. Freezing or unable to type issue on Google Login Screen.
You could be facing this due to reasons like Virtualization disabled on your machine or Virtualization being used by any other application like Avast antivirus on your machine. Please refer the links below to enable Virtualization and make sure it is not being used by Avast.
Enable Virtualization on your machine following this link.
Make sure hardware assisted Virtualization is unchecked in Avast settings referring this link.
Updating Graphics card drivers may also help. Refer this link for steps.
2. Blank Screen on "Login with your Google account to begin using BlueStacks" page.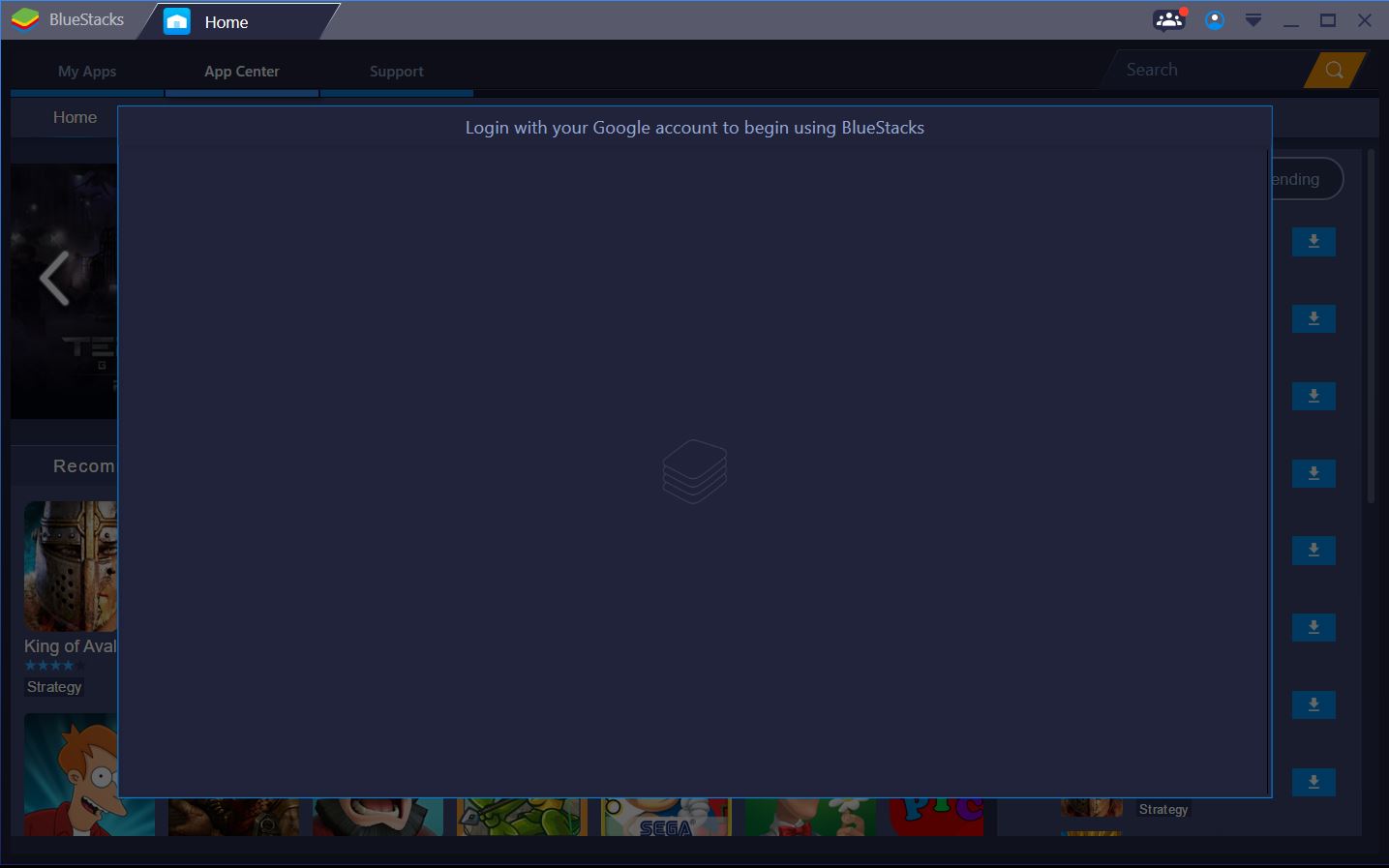 You may try restarting BlueStacks through closing it and launching it again. If this does not help, try reinstalling BlueStacks. You may refer to this link to uninstall BlueStacks and reinstall it from our website www.bluestacks.com
3. The login screen is miniaturized and does not accept clicks.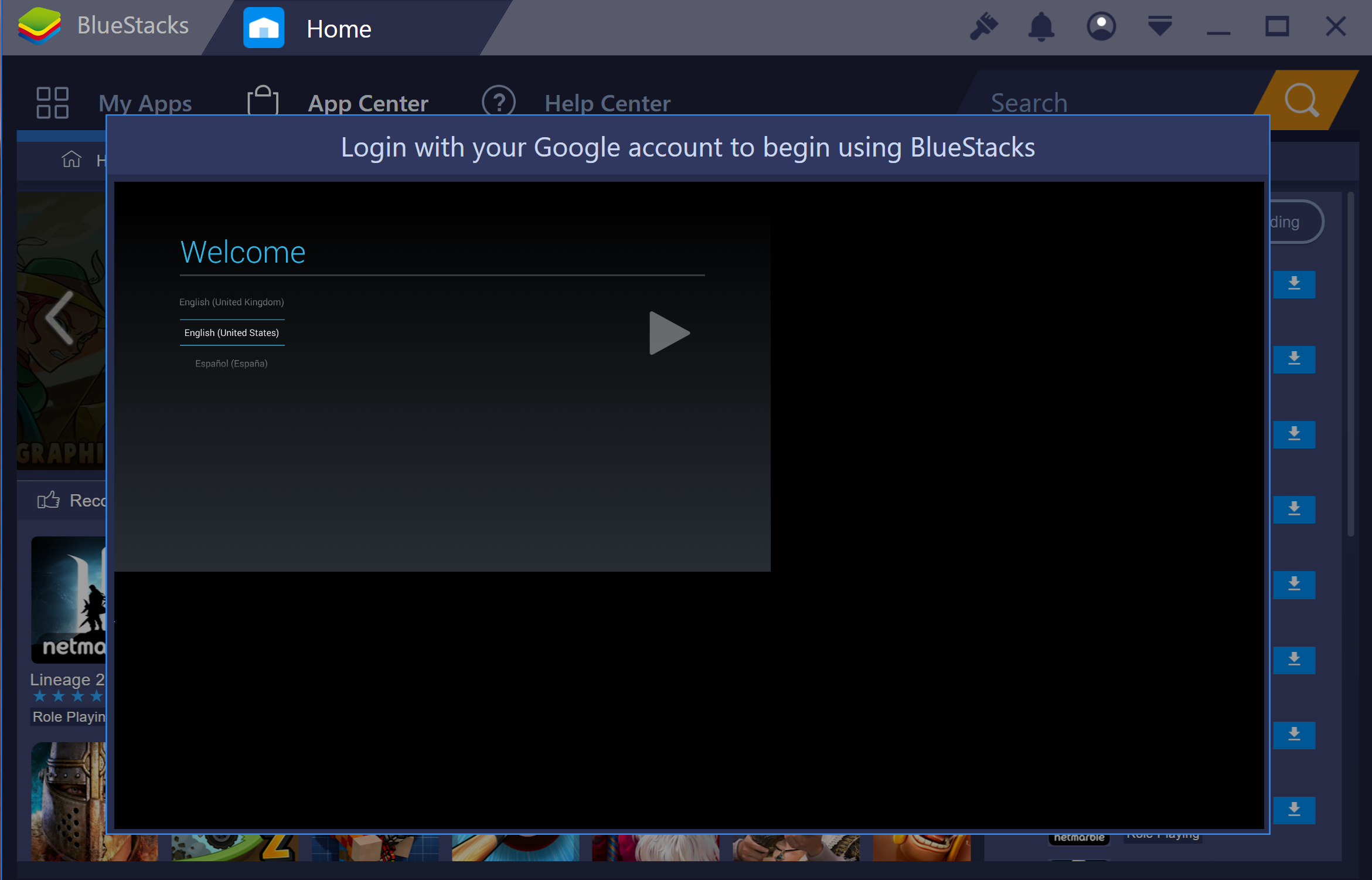 You may try resizing BlueStacks by dragging the corners of the main BlueStacks windows, which is in the background, and see if it expands the Google login screen to the correct dimensions. If this does not help, you may try restarting BlueStacks through closing it and launching it again.
4. Can't establish a reliable connection to the server.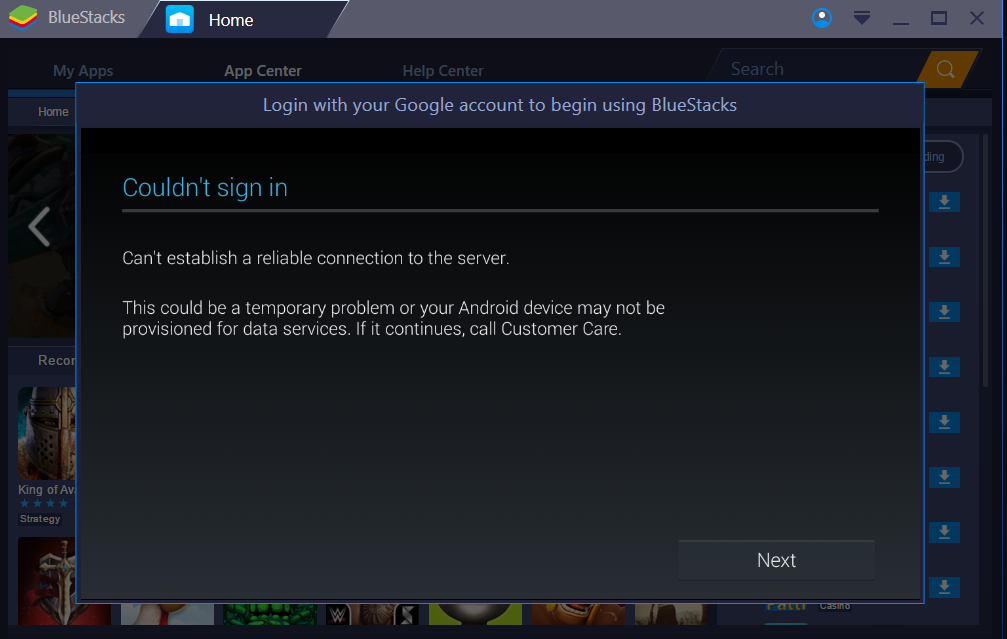 You may experience this due to poor internet connectivity. Try launching the default web browser on your PC and see if it is able to connect with common Internet websites. If it cannot, please resolve any wi-fi connectivity issues for your PC and then restart BlueStacks.
5. No authentication text or blank space.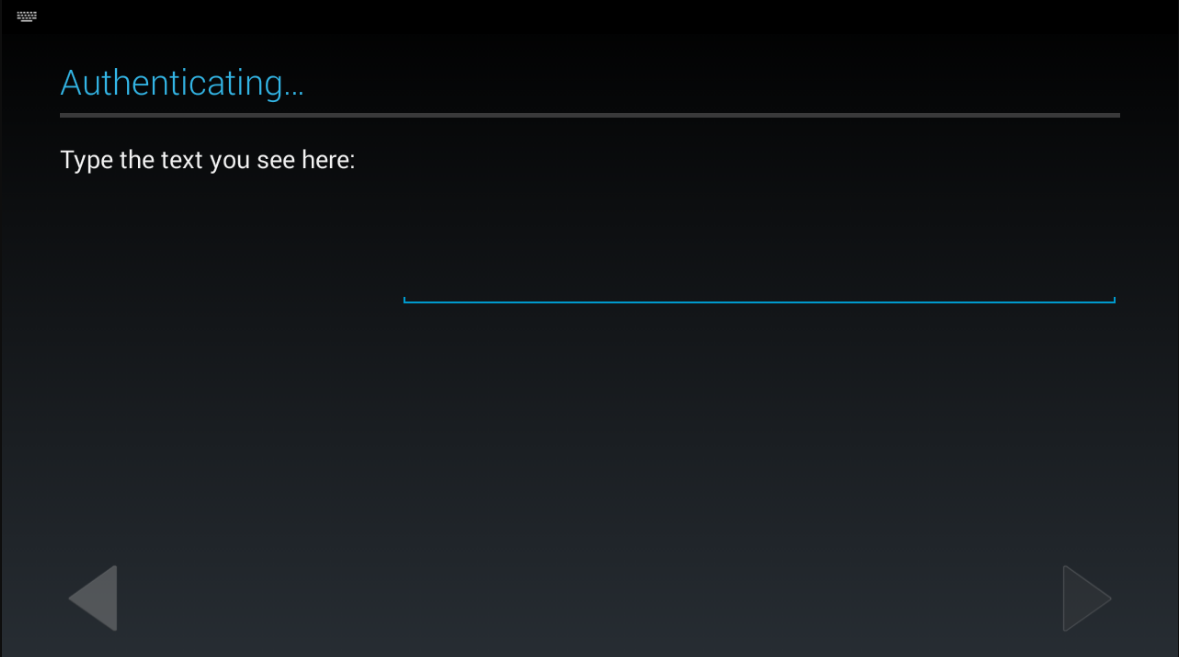 This issue is not generic to BlueStacks and is seen on Android devices as well. Restarting BlueStacks may help.
We genuinely appreciate your choosing BlueStacks. We hope you enjoy using it. If you have any further questions, please contact us at support at bluestacks dot com. Thank you very much.
Last updated on February 21st, 2018