Download Latest Version
This version of BlueStacks is obsolete and no longer supported. We recommend you to download the latest version. For any other queries please refer to
this link.
If you are unable to install BlueStacks on your PC, please follow the steps mentioned below to send us the install failure logs.
1. Press "Windows+ R" on your PC.
2. Type "%localappdata%" and press Ok.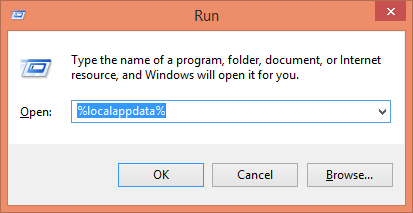 3. Navigate to the "BlueStacks" folder present here, sort the content in this folder by clicking on "date modified"and send us all the logs for the specific date or of the most recent date on which you faced the issue.

4. You can create an email attachment and send email to support at bluestacks dot com.
We will analyze the logs and and respond to you with a possible solution or a workaround.