Please refer the steps mentioned below to uninstall/remove BlueStacks completely from your PC.
1. Delete all the files and folders from the directory named temp as follows,
    a) Press Windows+R 
    b) Type %temp%, this will bring up a Windows Explorer window    
    c) Delete all the files and folders.
2. Download and execute the file from this URL.
3. Click "Yes" if asked for permissions and troubleshooter should start fixing the issue.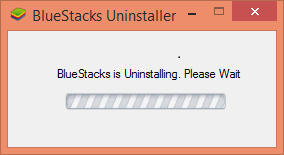 4. On completion of uninstall process, you will see a prompt saying "Process has been finished". Click OK to complete the process.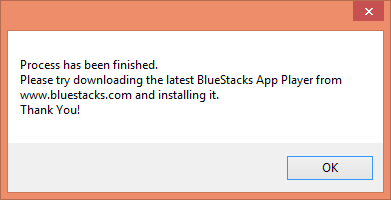 Reinstall BlueStacks from our website.