Download Latest Version
This version of BlueStacks is obsolete and no longer supported. We recommend you to download the latest version. For any other queries please refer to
this link.
Purpose
You can play First Person Shooter (FPS) and sniper games a lot more easily and efficiently with the help of a mouse by setting up the shooting mode on BlueStacks 3.
Benefits
You can improve your accuracy and response time using the shooting mode on BlueStacks 3.
Audience
Gamers who enjoy playing FPS and sniper games on BlueStacks 3.
BlueStacks Versions affected
Client Version: 3.7.3.1520, Engine Version: 2.10.10.8220 and above
Geo's affected
All geo's
Steps
1. Launch BlueStacks and install any shooting game of your choice and click on the keyboard control UI as shown below: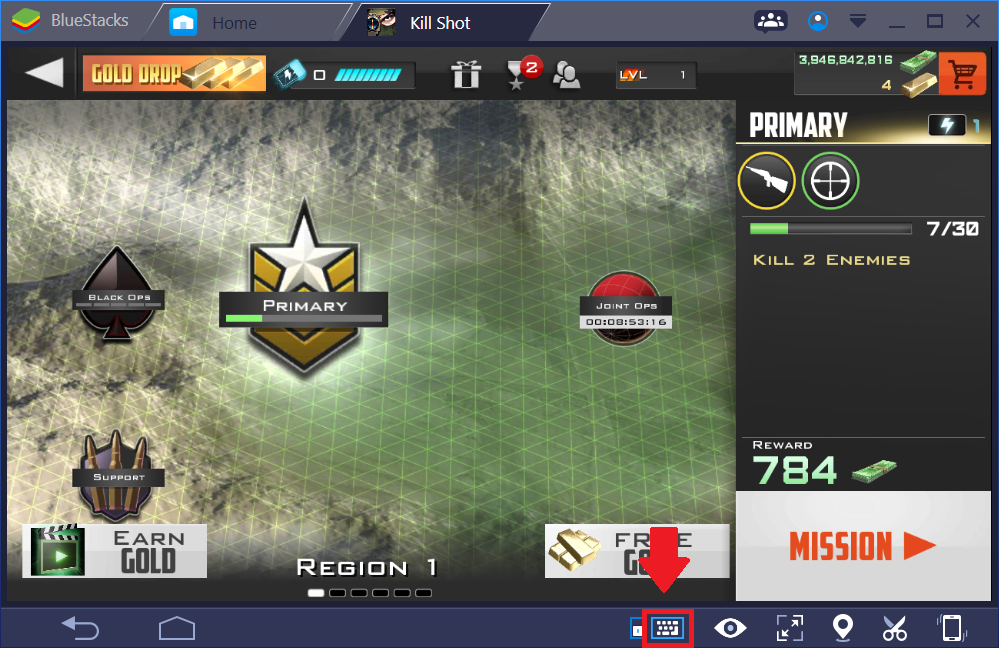 2. Here you will find Crosshair and Shoot key assignment icons as shown below.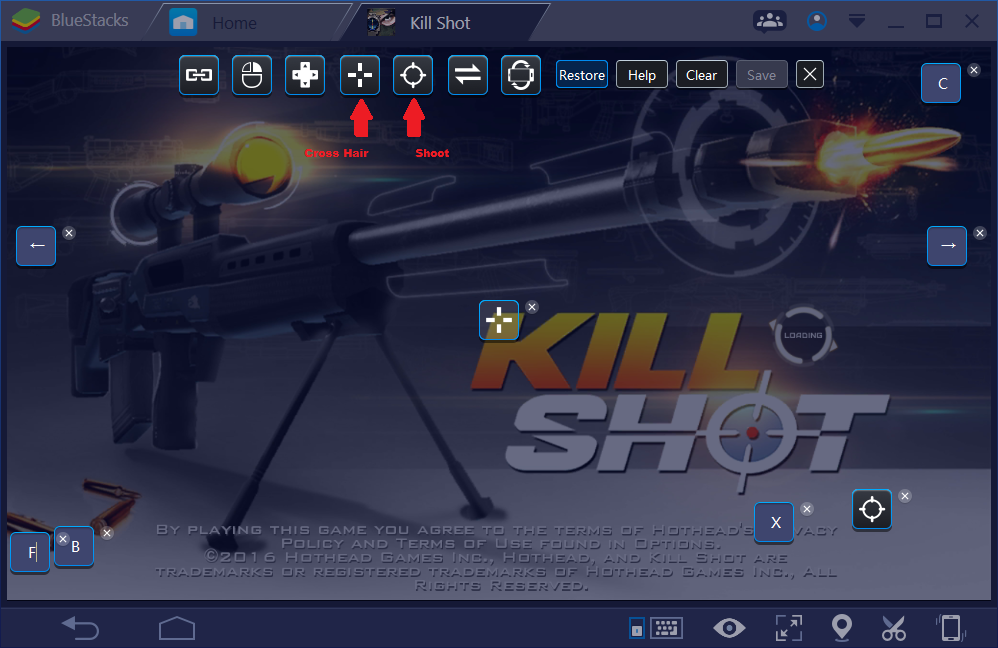 3. Drag the Crosshair key assignment icon onto the cross hair within the game in order to aim at the target, and Shoot key assignment icon onto the trigger of the gun or on the Shoot button within the game, then click on Save to exit from the keyboard control UI. Both the key assignments will be saved - the Crosshair will be assigned (mapped) to the left button of your mouse and Shoot will be assigned to the right button of your mouse.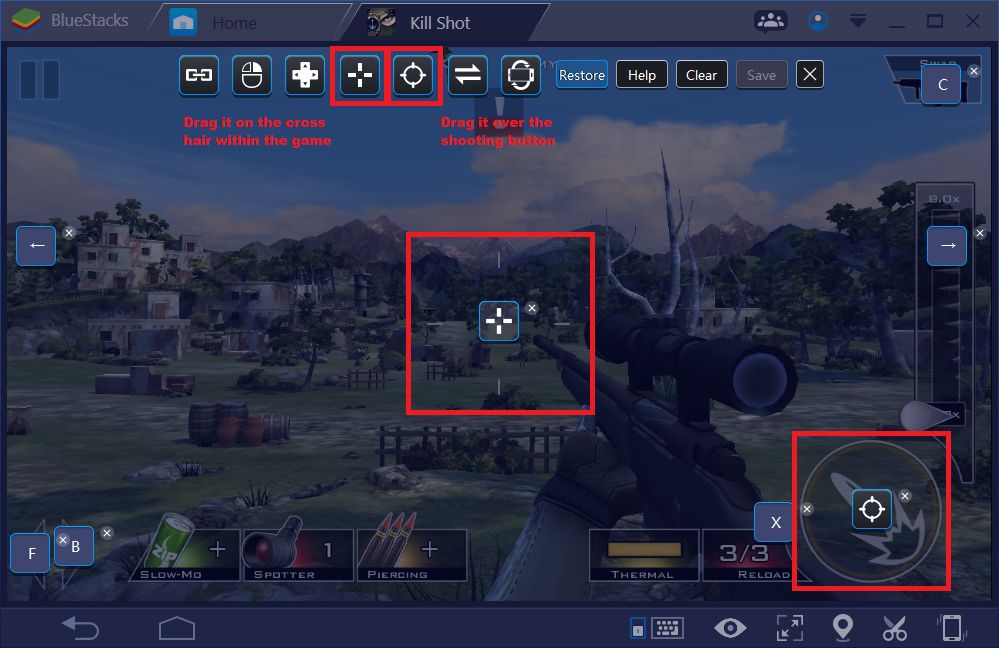 4. Now you're ready to play the game using the assigned mapping. In order to use them
Press "Right click" on the mouse to activate shooting mode, and aim freely by just moving the mouse around.
"Left Click" on the mouse to "shoot".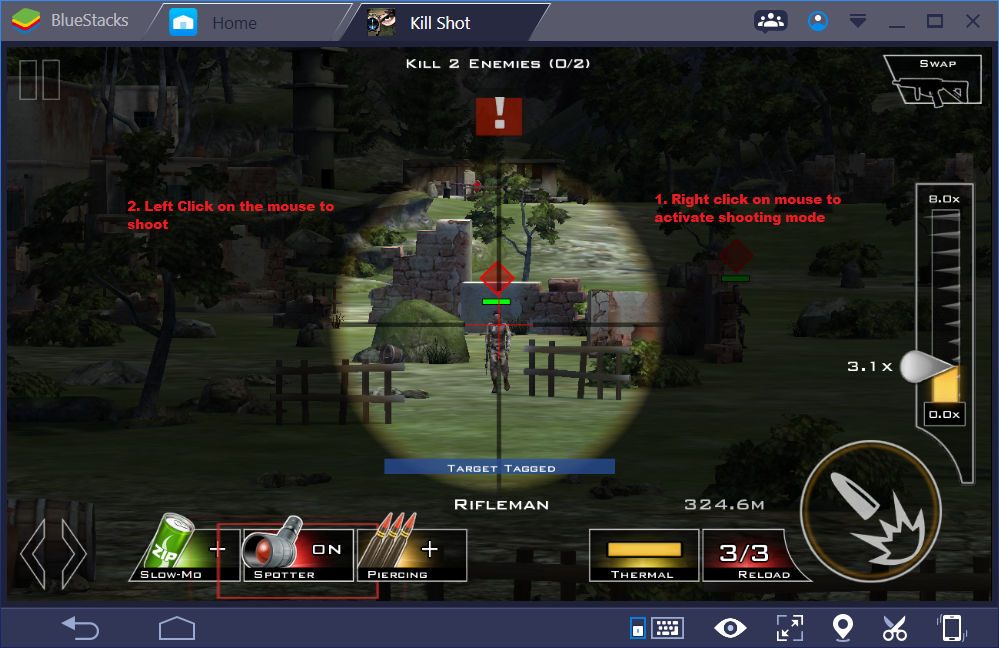 Link to YouTube video
We genuinely appreciate your choosing BlueStacks. We hope you enjoy using it. If you have any further questions, please contact us at support at bluestacks dot com. Thank you very much.
Last updated on August 1, 2017