Download Latest Version
This version of BlueStacks is obsolete and no longer supported. We recommend you to download the latest version. For any other queries please refer to
this link.
Purpose
While playing a sports game, e.g., boxing, or tennis, or soccer, or baseball, you may often need to swipe across a certain area of the screen. You may find that swiping with a mouse it at least inefficient, sometimes annoying and tedious. BlueStacks 3 introduces the swiping mode that lets you execute a swipe using a key combination of your choice.
Benefits
Efficient swiping with precise control.
Audience
Sports games fans on BlueStacks 3, in general, players of any game that involve swiping on the screen.
BlueStacks Versions affected
Client Version: 3.7.3.1520, Engine Version: 2.10.10.8220 and above
Geo's affected
All geo's
Steps:
1. Launch BlueStacks and install, e.g., a boxing game of your choice. Start the keyboard control UI as shown below: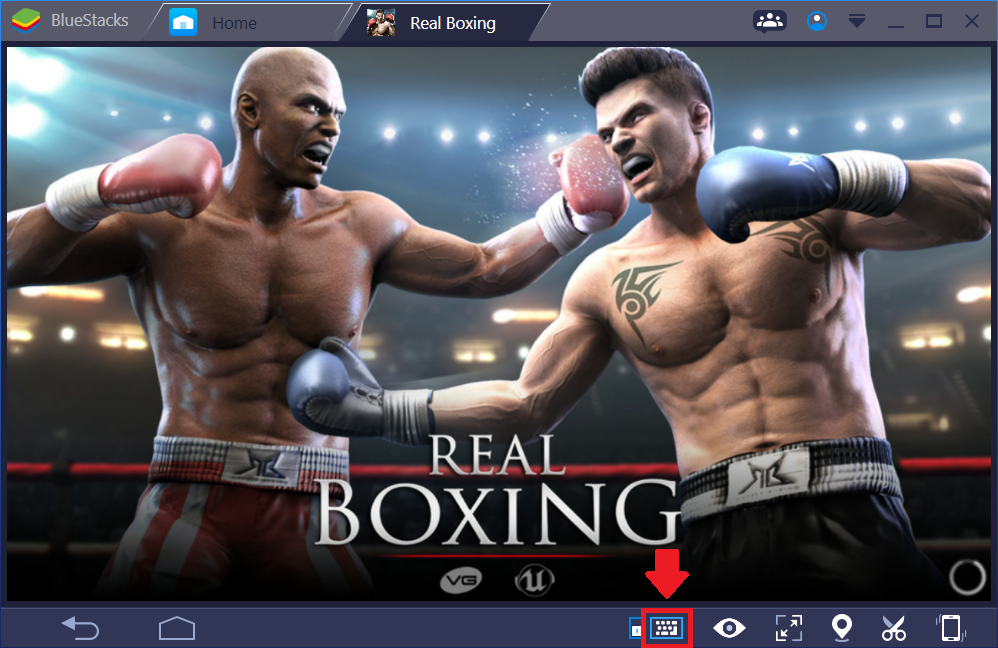 2. Click on "Swipe" icon and drag it.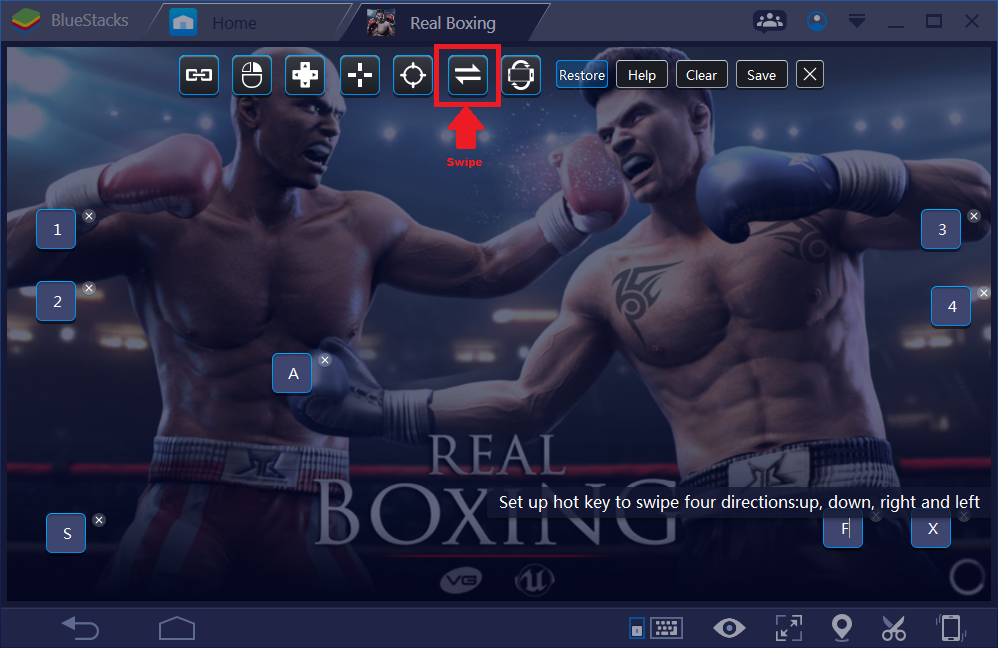 3. Assign the keys you're comfortable with and click on "Save" and exit out of the keyboard control UI. The key assignment (mapping) will be saved and can be used using the assigned keys. Here we have used "D", "E", "W" and "X"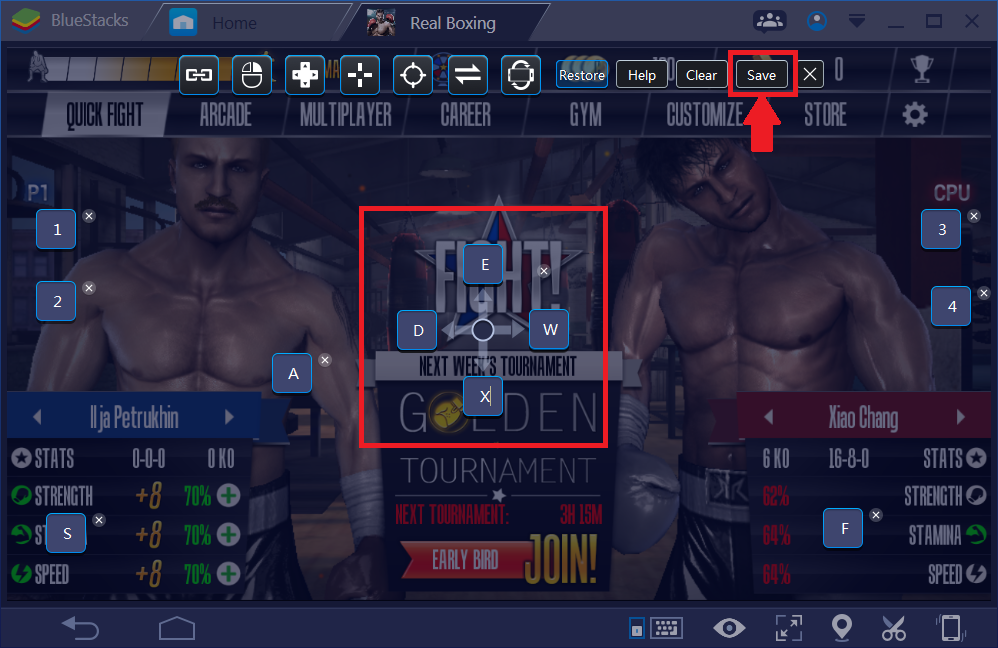 4. Now you're good to go, use the assigned keys when you need to have a look around your player during the game play.
Link to YouTube video
We genuinely appreciate your choosing BlueStacks. We hope you enjoy using it. If you have any further questions, please contact us at support at bluestacks dot com. Thank you very much.
Last updated on August 1, 2017