Download Latest Version
This version of BlueStacks is obsolete and no longer supported. We recommend you to download the latest version. For any other queries please refer to
this link.
Purpose
When you feel an app is running slow, or it freezes, or BlueStacks has become unresponsive you can restart BlueStacks and start with a clean state.
Benefits
A restart frees up your computer's resources consumed by apps, games and BlueStacks itself speeding up apps, game play and BlueStacks performance.
Audience
Users who want to start with a clean slate after playing apps/games for very long, or when an app stops responding, or BlueStacks stop responding.
BlueStacks Version Affected
Client version: 3.7.34.1574 and above
Engine version: 2.10.37.8272 and above
Geo's Affected
All
Steps:
1. Click on the drop down menu button as shown below.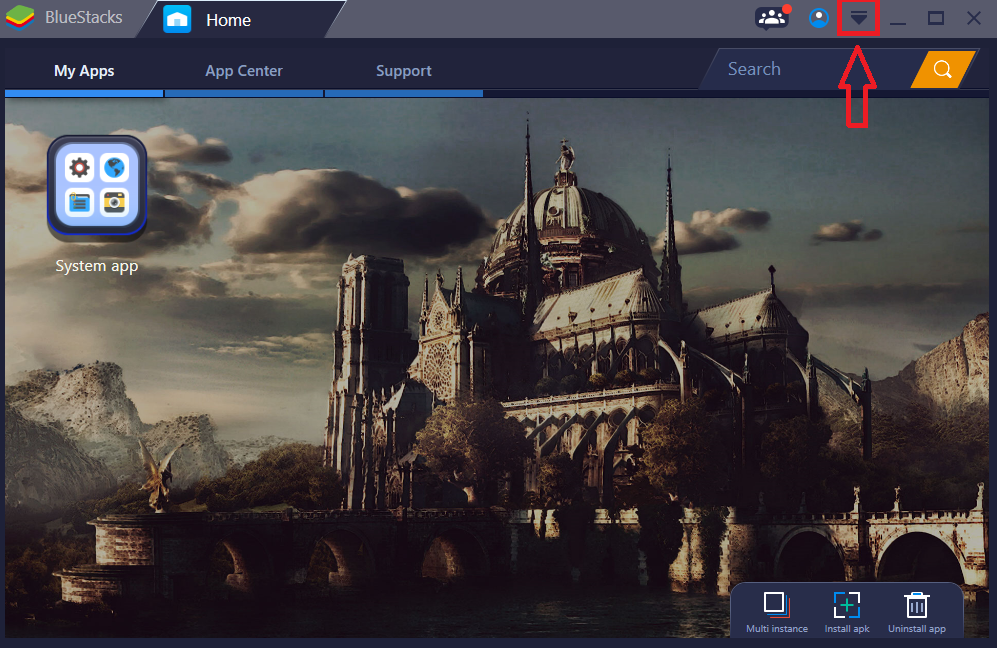 2. Now, click on "Restart the Engine" to restart BlueStacks.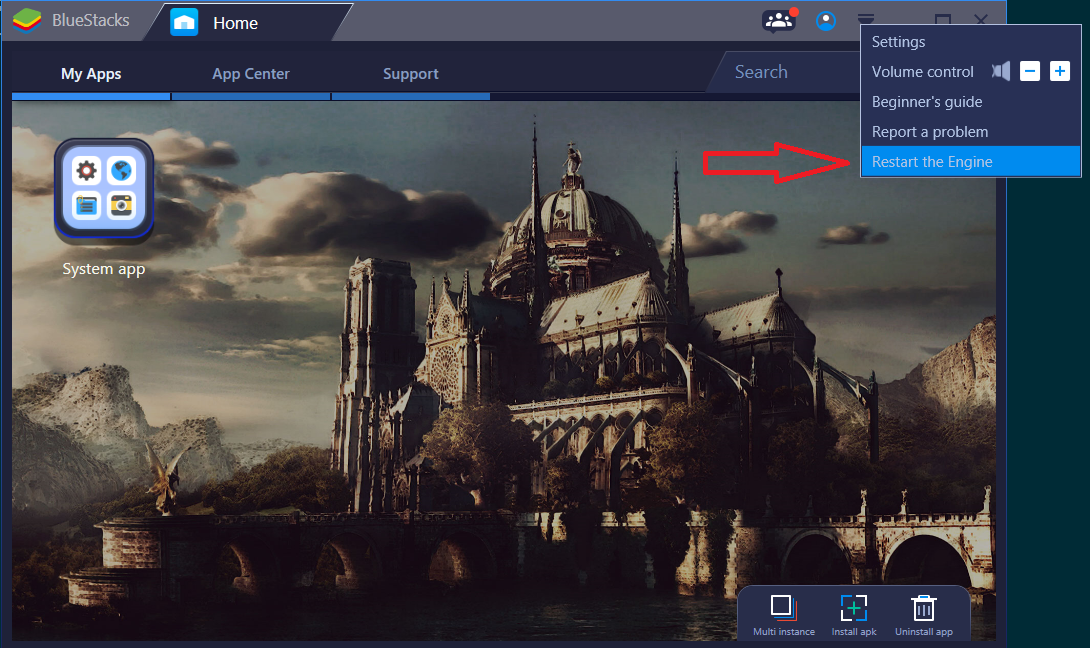 3. Click "Yes" to restart BlueStacks.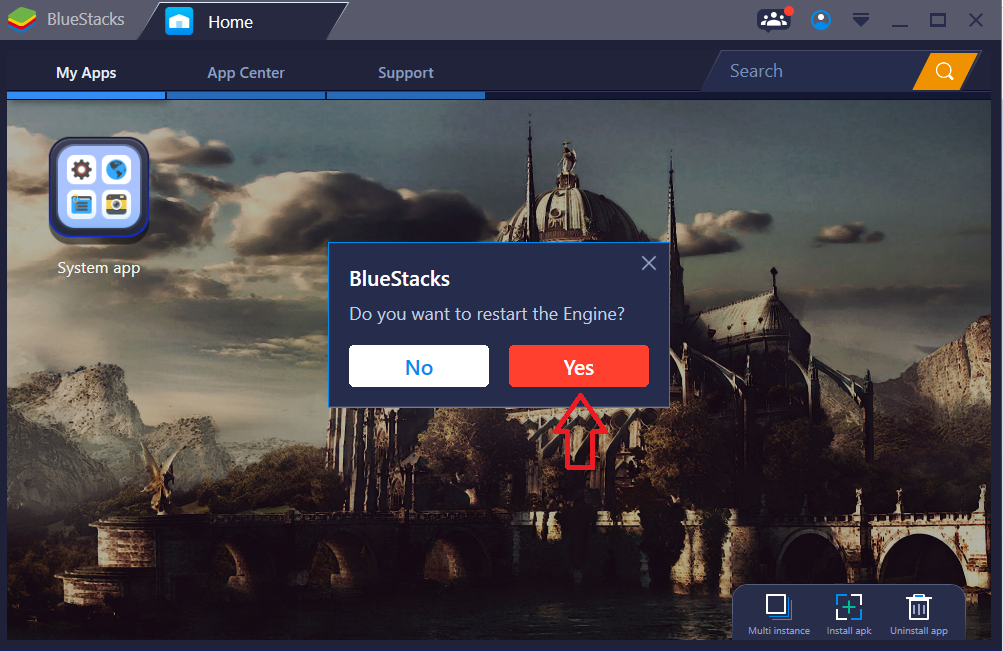 We genuinely appreciate your choosing BlueStacks. We hope you enjoy using it. If you have any further questions, please contact us at support at bluestacks dot com. Thank you very much.
Last updated on August 2, 2017.