Download Latest Version
This version of BlueStacks is obsolete and no longer supported. We recommend you to download the latest version. For any other queries please refer to
this link.
Purpose
This article will guide you on how to manage notifications on BlueStacks 3.
Benefits
You can be notified of events and activities while BlueStacks is active and even when it is minimized. Some examples are, an app installation completes, you are playing a turn-based game and it is now your turn, your troops have just returned to your castle, etc.
Audience
All
BlueStacks Version Affected
Client version: 3.7.34.1574 and above
Engine version: 2.10.37.8272 and above
Geo's Affected
All
Steps:
1. Click on the Settings drop down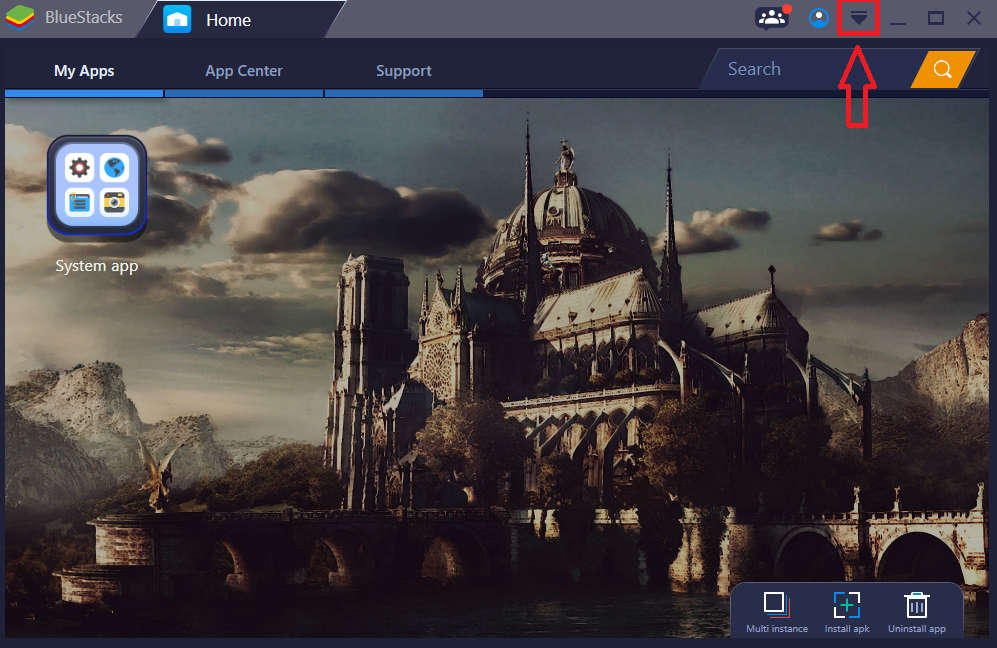 2. Now click on "Settings" button.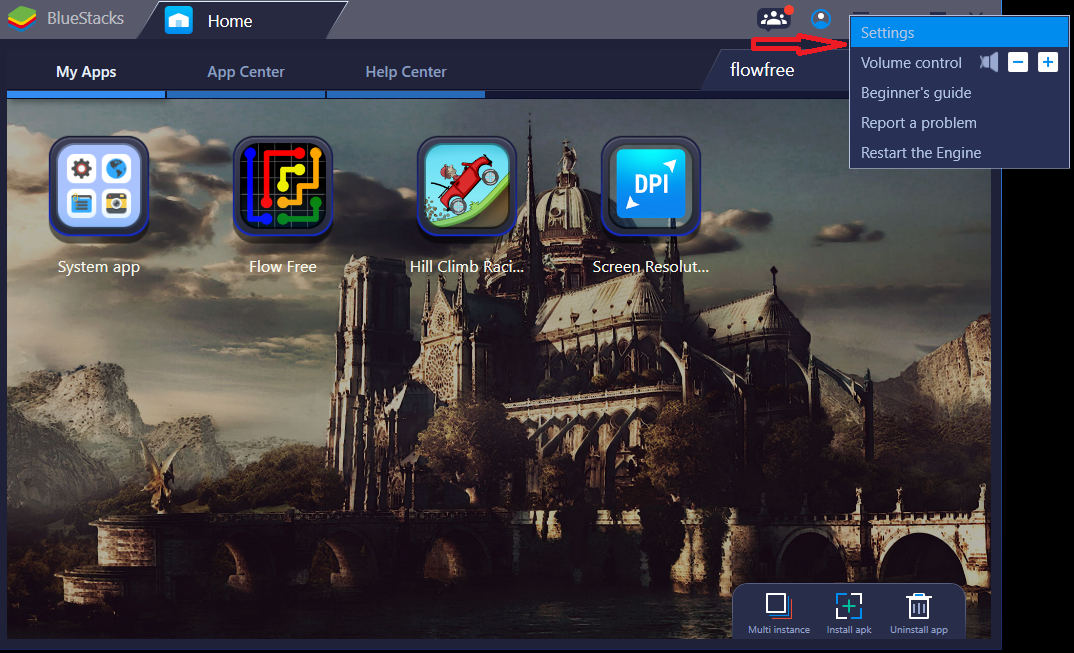 3. Click Notifications to show/hide app notifications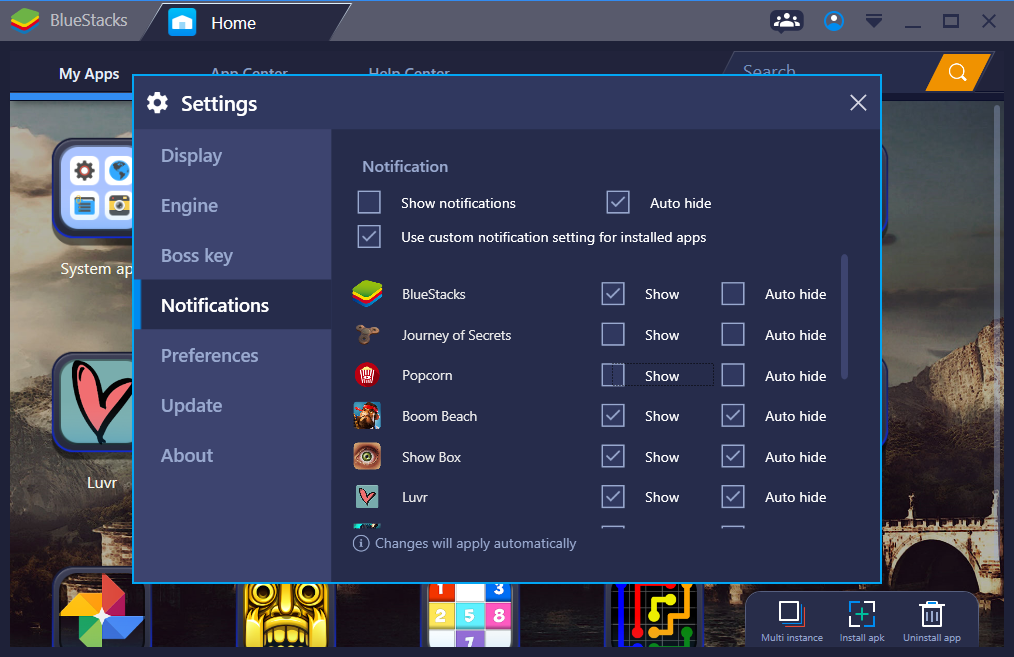 Show Notifications - Notifications will be visible if we select the "show notification".
Auto Hide - Notifications will disappear automatically after 10 sec if we select "Auto-hide".
Custom Notification -

A user can show/hide the notifications of the installed apps

according to their personal

preferences.
Notification Pop-Up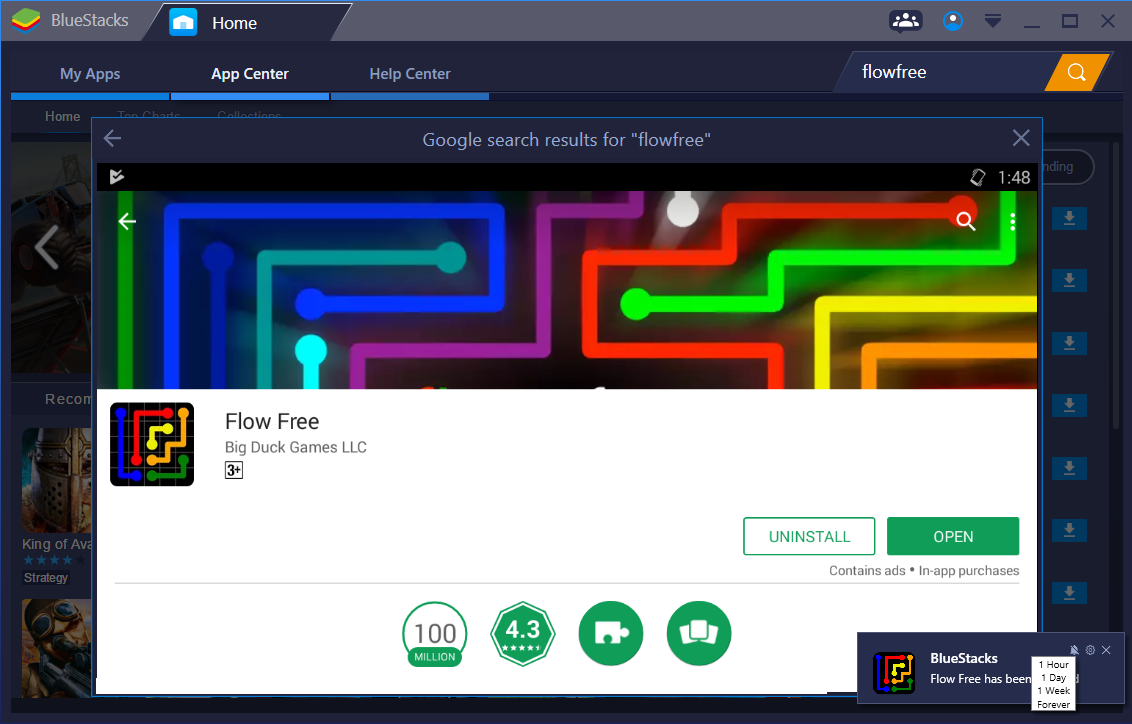 Mute - A user can mute the notifications for 1 hour, 1 day, 1 week or forever.
Settings - It will open Notification under Settings.
Cross Button - It will close the current notification.
We genuinely appreciate your choosing BlueStacks. We hope you enjoy using it. If you have any further questions, please contact us at support at bluestacks dot com. Thank you very much.
Last updated on August 2, 2017.