Download Latest Version
This version of BlueStacks is obsolete and no longer supported. We recommend you to download the latest version. For any other queries please refer to
this link.
Purpose
This article will guide you on how to add and remove an account on BlueStacks.
Benefits
You can easily use a different gmail account on BlueStacks.
Audience
Client version:- 3.50.56.2506 and above
Engine version:- 2.50.58.9807 and above
BlueStacks versions affected
All versions.
Geo's affected
All Geo's
Steps
1. Click on 'My Apps' tab as shown below:
2. Click on 'System app'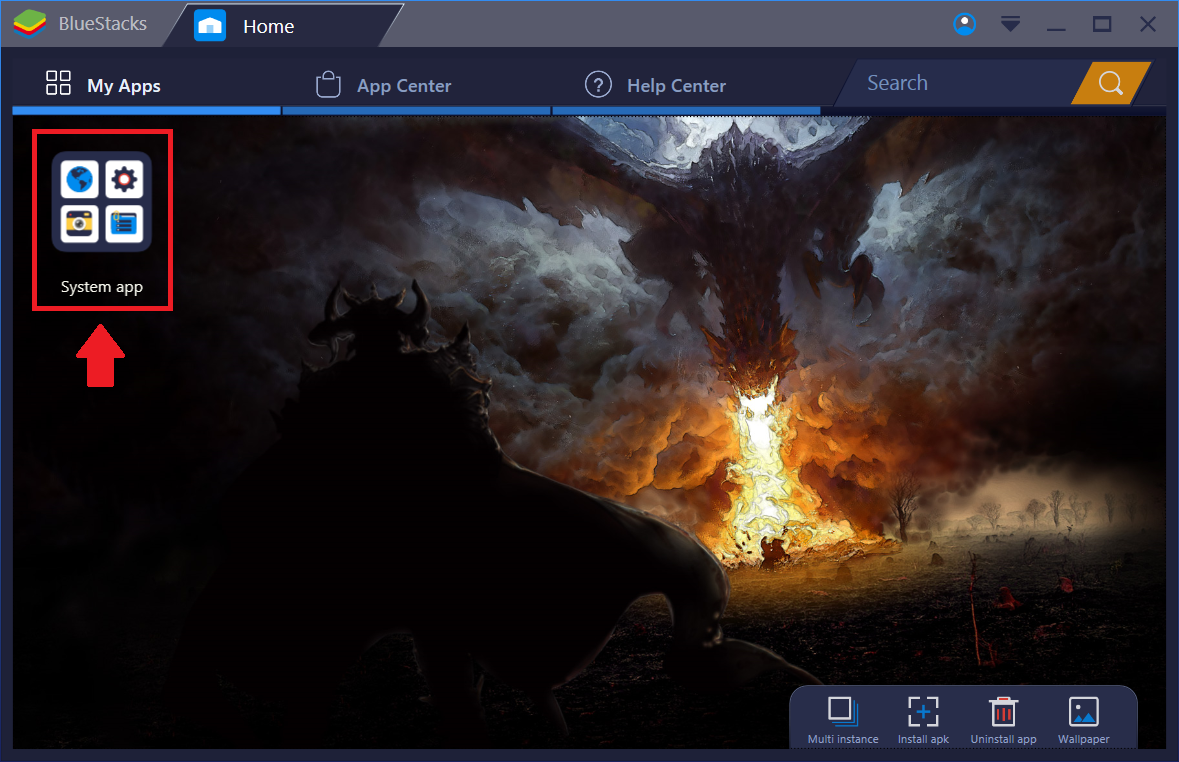 3. Now click on 'Settings'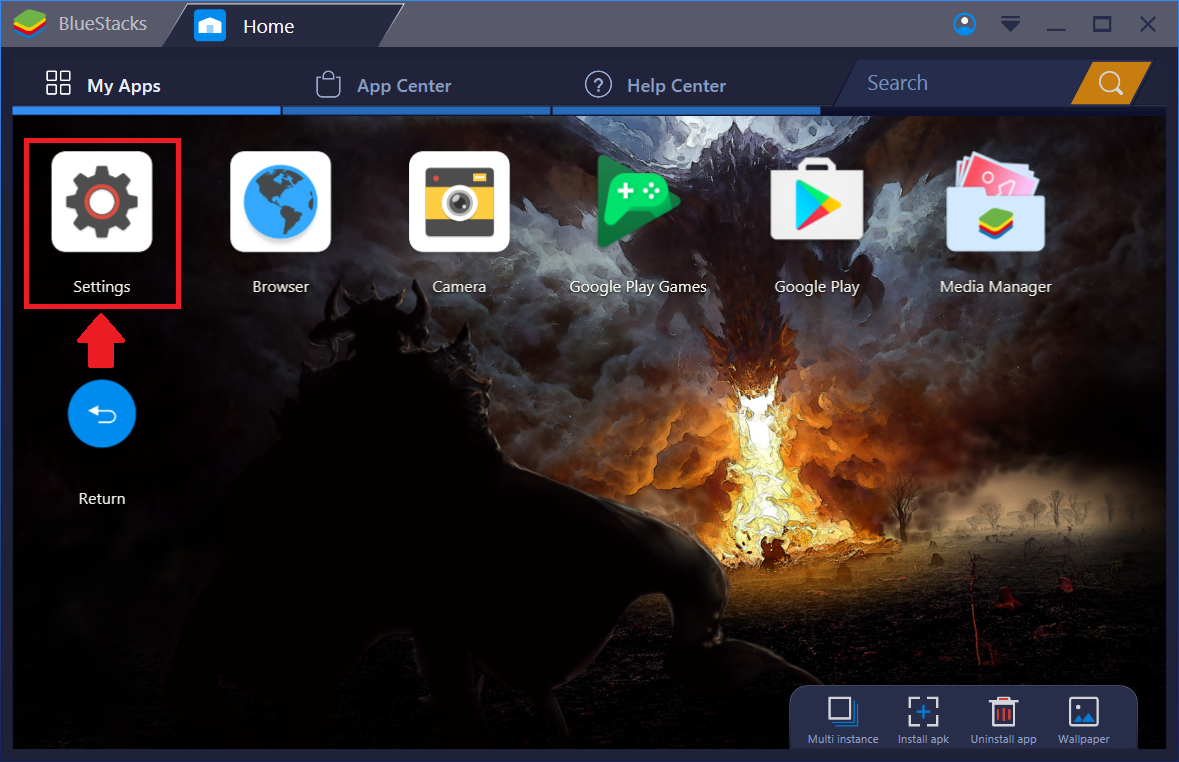 4. Click on 'Google' as shown below.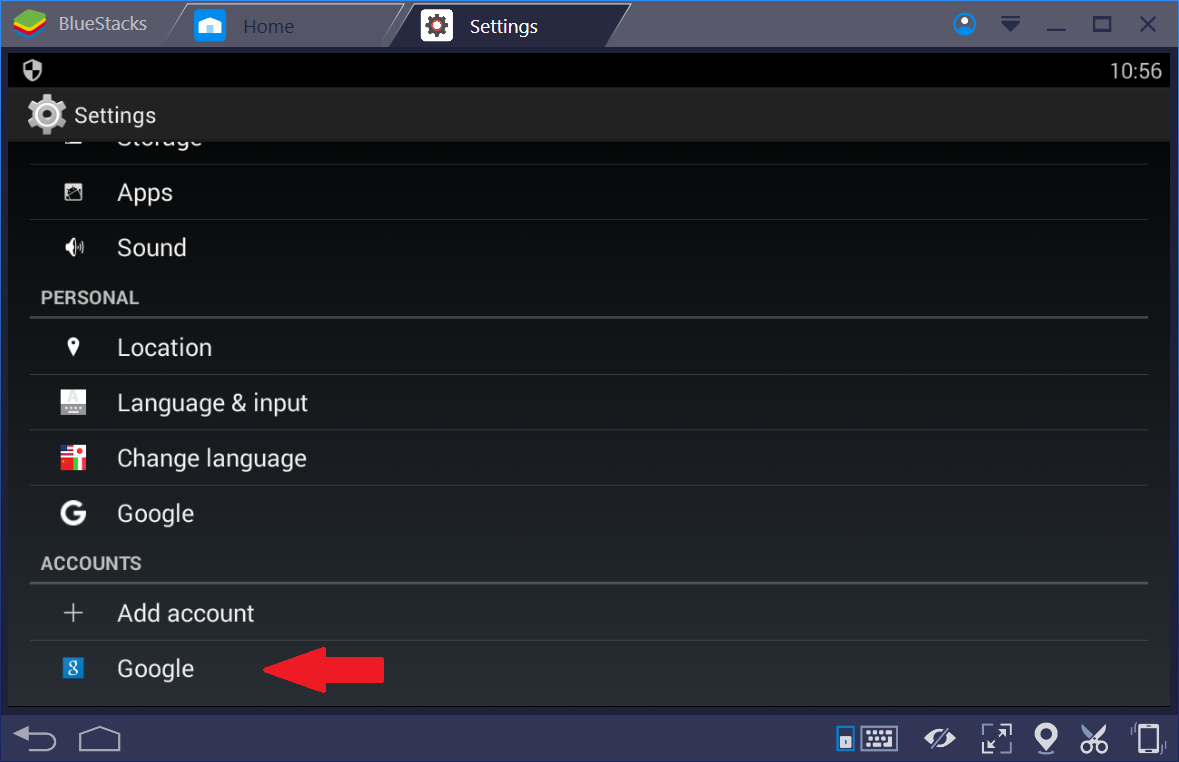 5. Click on the 'Menu' icon > 'Remove account'. You will get a confirmation pop up, click 'Remove account' to confirm the deletion.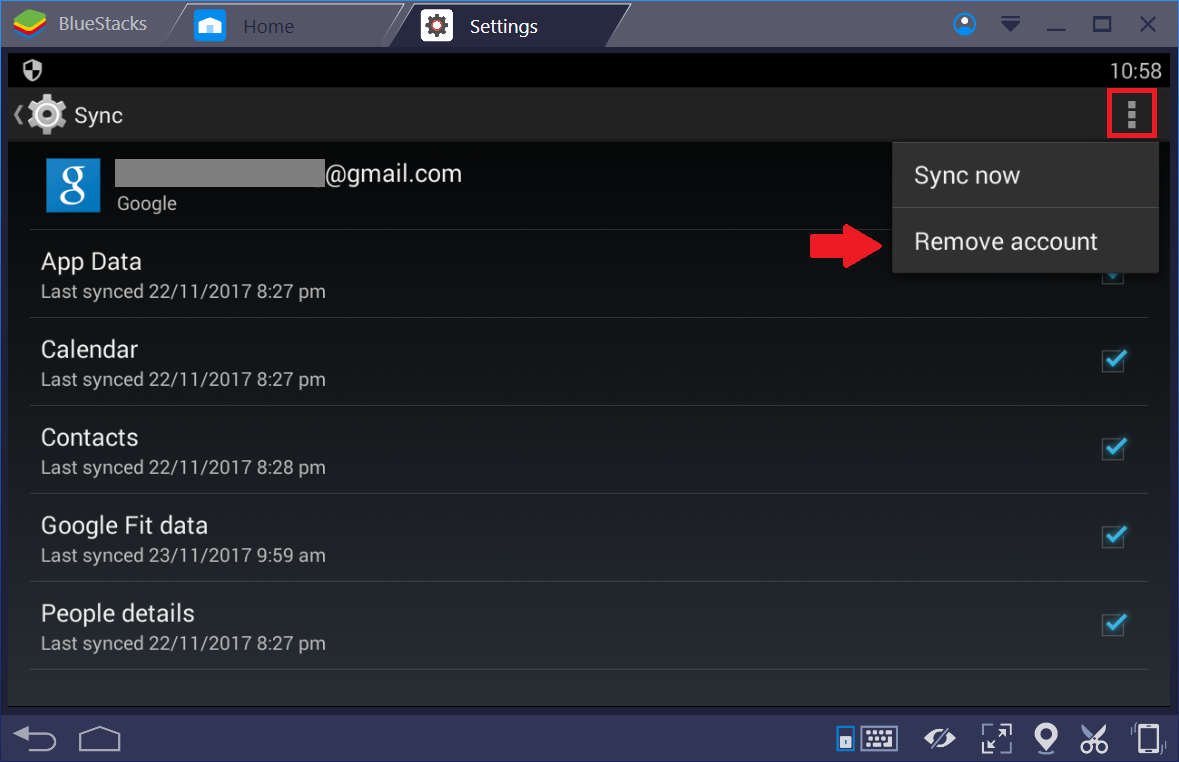 6. After deleting the email account, you will be redirected back to 'Settings'. Now scroll down and click on 'Add account' as shown in the screenshot.
7. Now you need to add the account by clicking on 'sign-in' and complete the sign-in process with your email ID and password.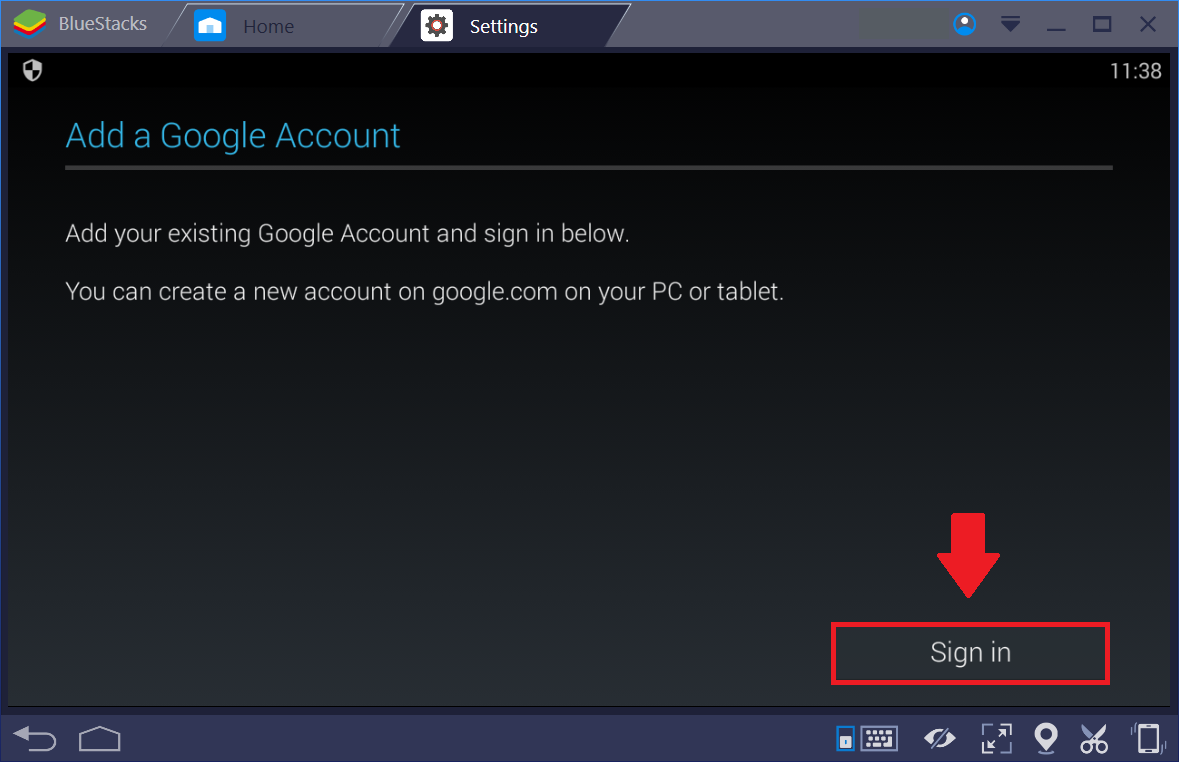 We genuinely appreciate your choosing BlueStacks. We hope you enjoy using it. If you have any further questions, please contact us at support at bluestacks dot com. Thank you very much.
Last updated on January 8th, 2018.