This tutorial will help you to purchase the premium subscription on BlueStacks 3N.
1. Click on the 'My Account' icon (can be found on the top right corner on BlueStacks toolbar) as shown below:
2.Here, click on "UPGRADE TO PREMIUM" button.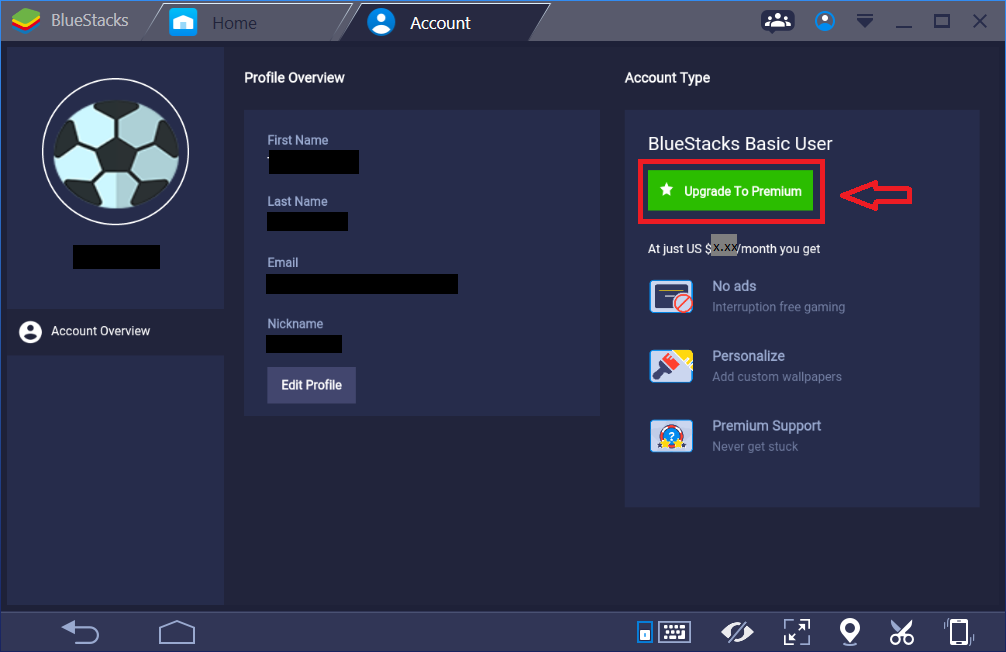 3. It will show you 'BLUESTACKS PREMIUM'. Here you will see one month plan and annual plan. Click on 'BUY NOW' button of any of these plans to purchase the subscription.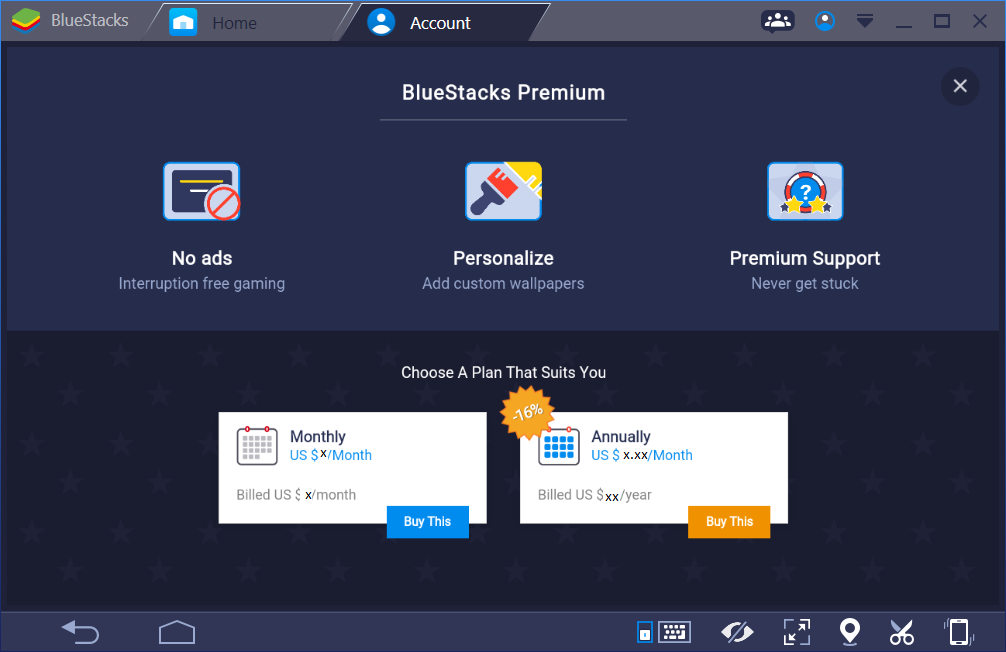 4. Fill your credit/ debit card details and click on 'Pay US $##' as shown below: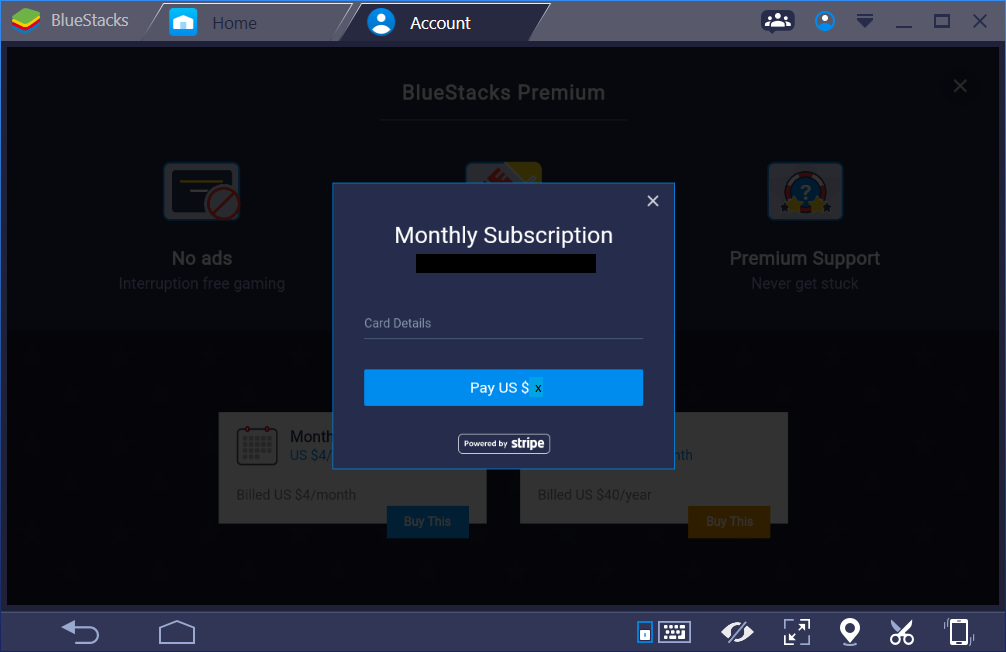 Please email support@bluestacks.com with your questions.