Purpose
This article will guide you on how to disable Hyper-V.
Benefits
Since BlueStacks uses virtualization technology, when other hypervisors like Hyper-V, VirtualBox or VMWare are running, it may impair our ability to run optimally. Disabling Hyper-V will help speed up BlueStacks' performance.
Audience
All users who are looking to boost BlueStacks performance. 
BlueStacks versions affected
All versions of BlueStacks
Geo's affected
All geo's
Steps to disable Hyper-V:
You can disable Hyper-V on your PC by following the steps shown below.
1. Go to Control Panel → Programs → Turn Windows features on or off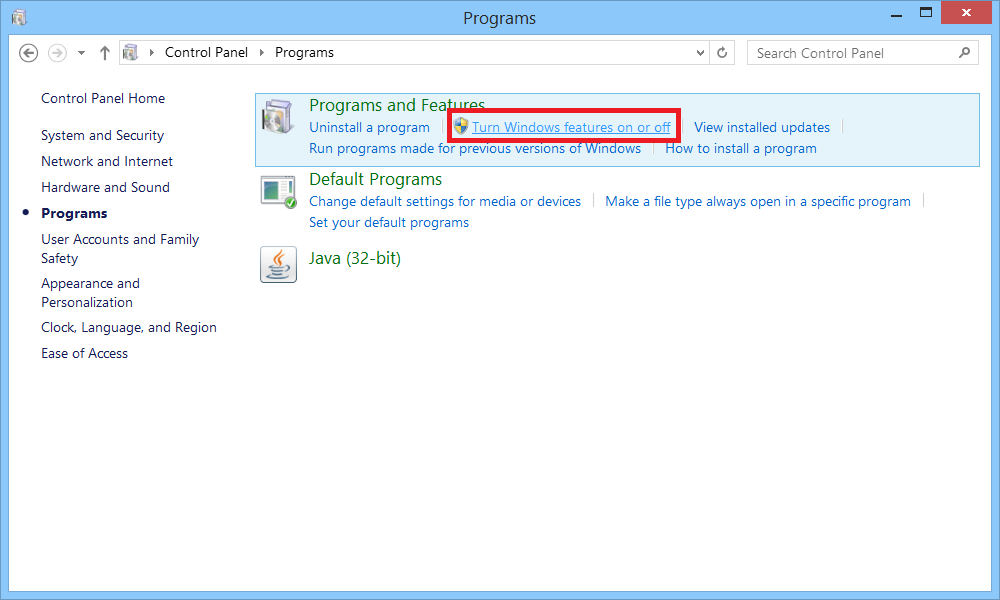 2. Uncheck Hyper-V in Windows features, and click OK.
Note: Windows features options are different depending on the editions and installed windows update.
For the following editions, refer to the screenshot of windows feature.

Windows 8 Pro 64-bit edition
Windows 8 Enterprise 64-bit edition
Windows 8.1 Pro 64-bit edition
Windows 8.1 Enterprise 64-bit edition
Windows 10 Enterprise 64-bit edition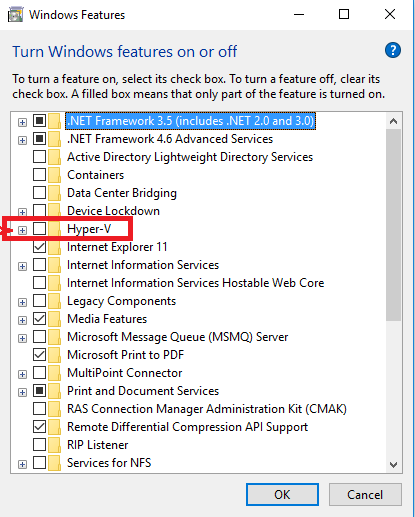 For Windows 10 Pro 64-bit edition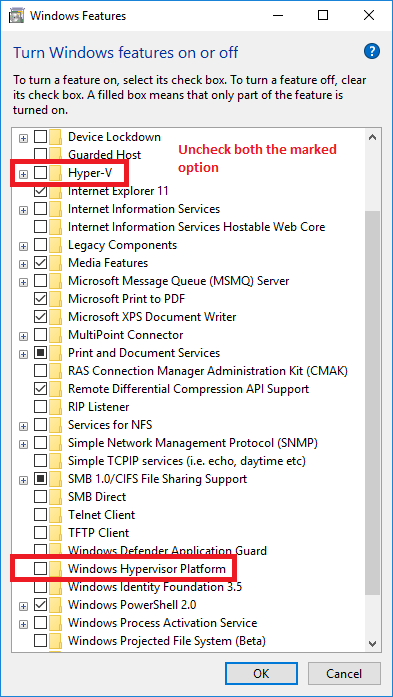 For Windows 10 Home (Version

1809

)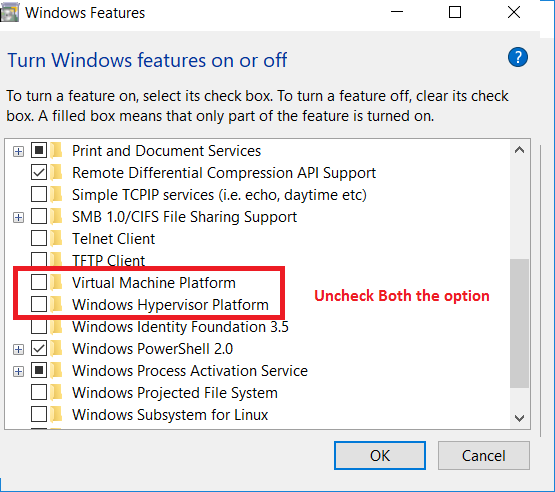 For Windows 10 Home (version

1803

)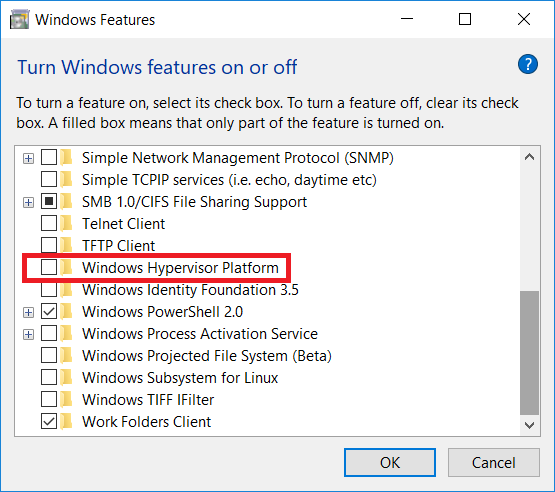 3. Windows Feature will apply the changes and ask you to restart. Please restart your system/PC to apply the requested changes.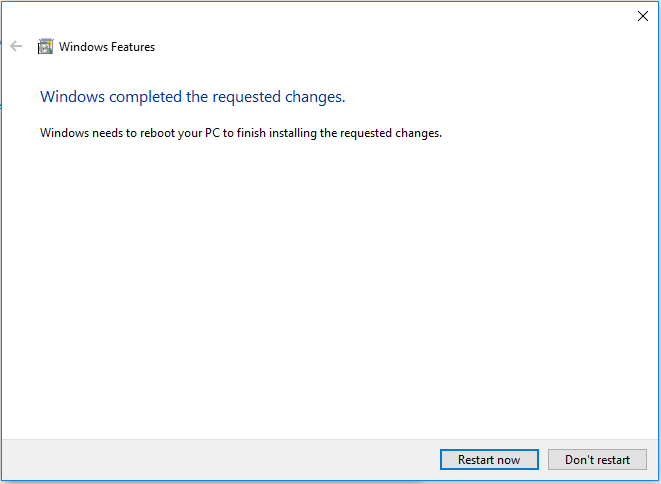 If none of the above alterations worked, please download this registry file and double click to run it. After running the registry, restart your computer and then try to run BlueStacks. It should work normally.
Please note that this registry will work on the Windows 10 (64 Bit) only.
You may also try the steps mentioned below.
Open Start Menu, type Command Prompt and using a right click, select "Run as administrator". Refer image below.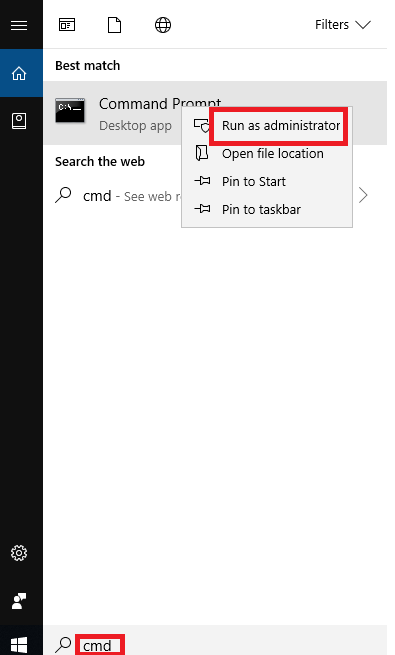 Type "bcdedit /set hypervisorlaunchtype off" in command prompt and hit "enter".
Restart your PC and launch BlueStacks.
Watch the tutorial video on how do I disable Hyper-V on Windows.
We genuinely appreciate your choosing BlueStacks. We hope you enjoy using it. If you have any further questions, please contact us at support at bluestacks dot com. Thank you very much.
Last updated on February 18, 2019.