Download Latest Version
This version of BlueStacks is obsolete and no longer supported. We recommend you to download the latest version. For any other queries please refer to
this link.
Purpose
To guide users, how to run Viber app on BlueStacks.
Benefits
Users who were earlier unable to use this app will now be able to use it on BlueStacks successfully.
BlueStacks versions affected
Client version: 3.7.44.1625 and above
Engine version: 2.10.46.8287 and above
Audience
All the users of Viber on BlueStacks 3.
Geo's affected
All Geo's
Steps
Please set BlueStacks to Low160 DPI using the steps in this link.
Install the latest version of Viber app on BlueStacks. On launching the app you will get a screen where you need to enter your mobile number and proceed. On proceeding further you will get a scan QR code screen as shown below.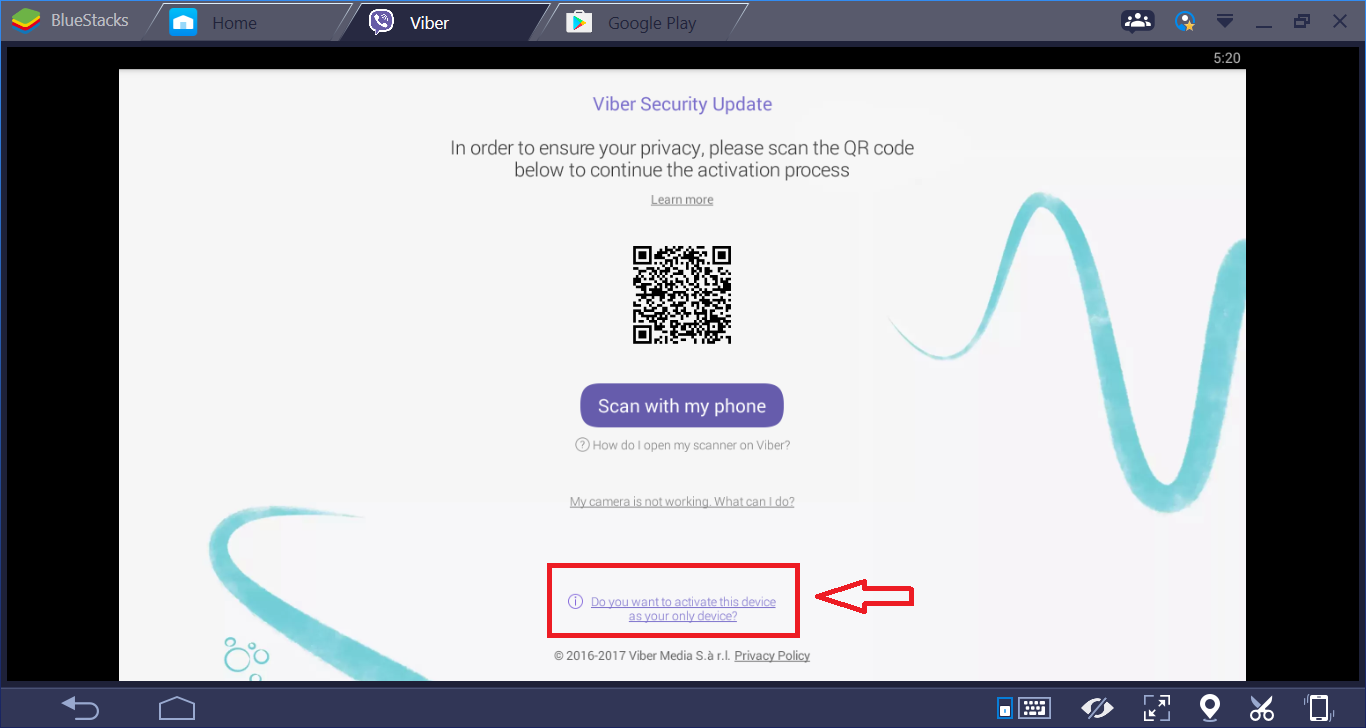 Choose the option "Do you want to activate this device as your only device" as shown in the above image and follow the onscreen guidance.
You will see the following page where you need to put in the activation code received on your mobile device.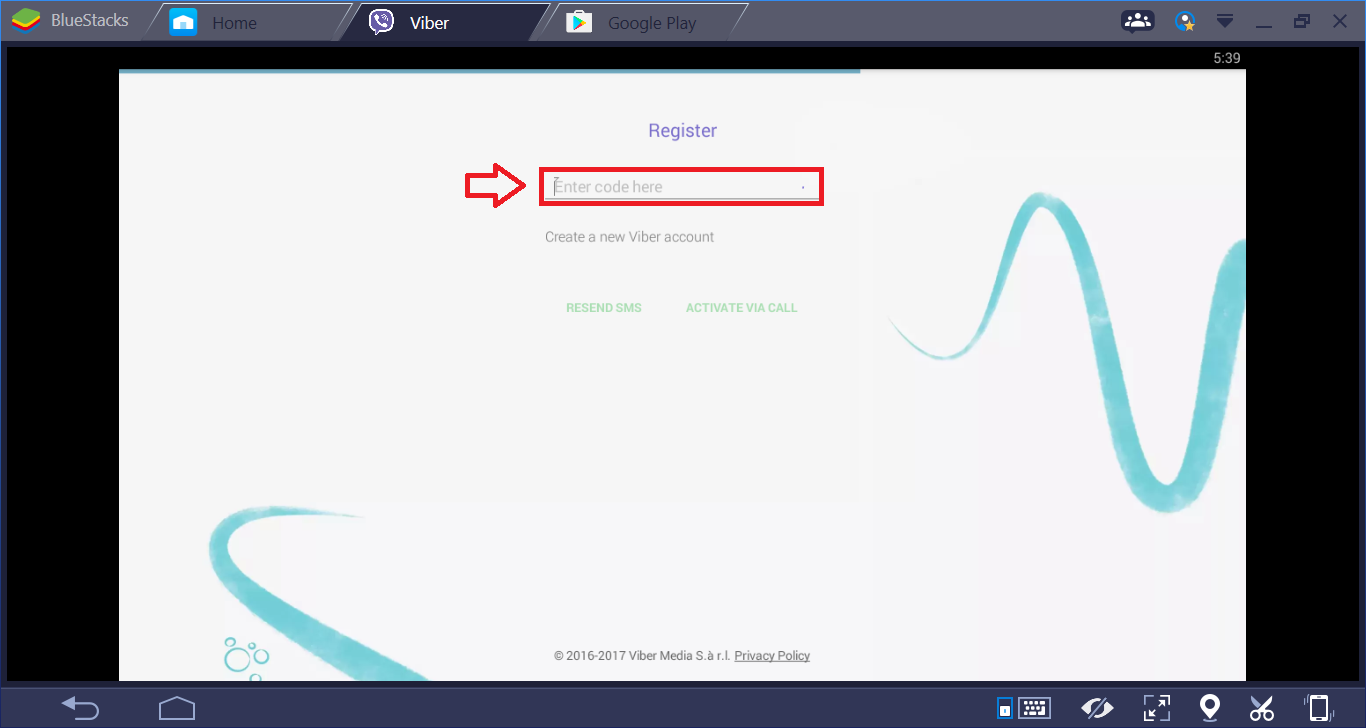 After entering the code the app will launch successfully.
Note: These changes are recommended for viber app only. It is recommended to use high DPI [240] for smooth gaming experience.
We genuinely appreciate your choosing BlueStacks. We hope you enjoy using it. If you have any further questions, please contact us at support at bluestacks dot com. Thank you very much.
Last updated on September 08, 2017.