Download Latest Version
This version of BlueStacks is obsolete and no longer supported. We recommend you to download the latest version. For any other queries please refer to
this link.
Purpose
This article will guide you on how to customize BlueStacks 3 through it's Settings menu.
Benefits
You can tailor the experience of using BlueStacks to suit your own needs.
Audience
All users.
BlueStacks Versions affected
Client version: 3.50.49.1641 and above
Engine version: 2.50.49.8303 and above
Geo's affected
All Geo's
Steps
Click on drop down menu
on top bar as shown below.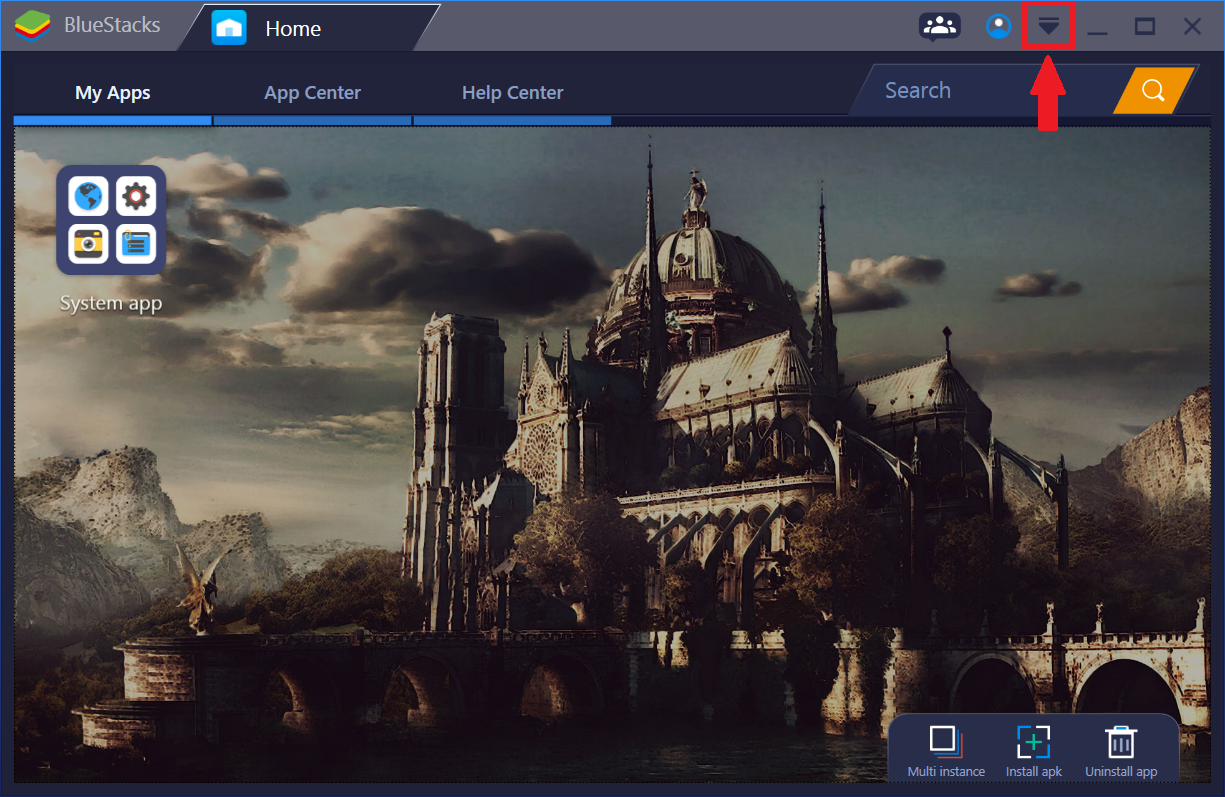 Click on "Settings".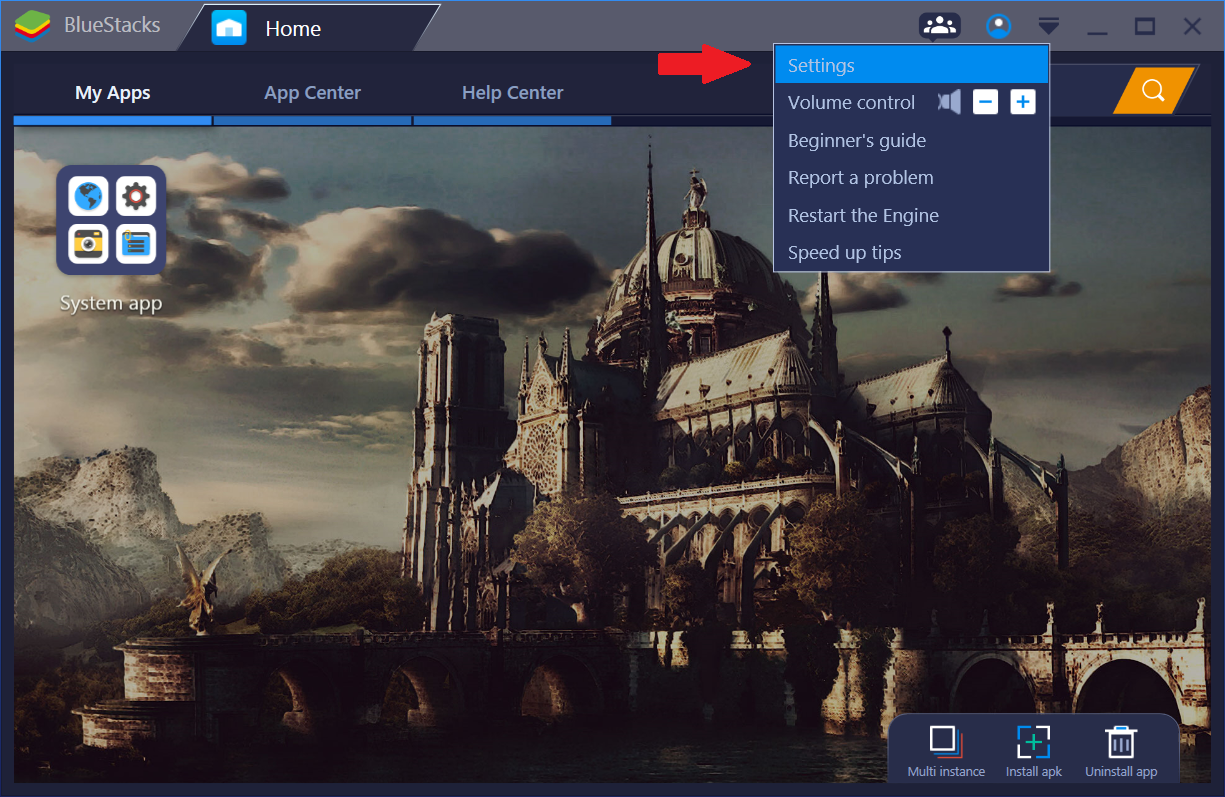 1. Display: You may customize the resolution and DPI through the "Display" settings menu, to enhance your viewing and playing experience on BlueStacks. Please do remember to "Restart the Engine" to make your resolution and DPI settings effective.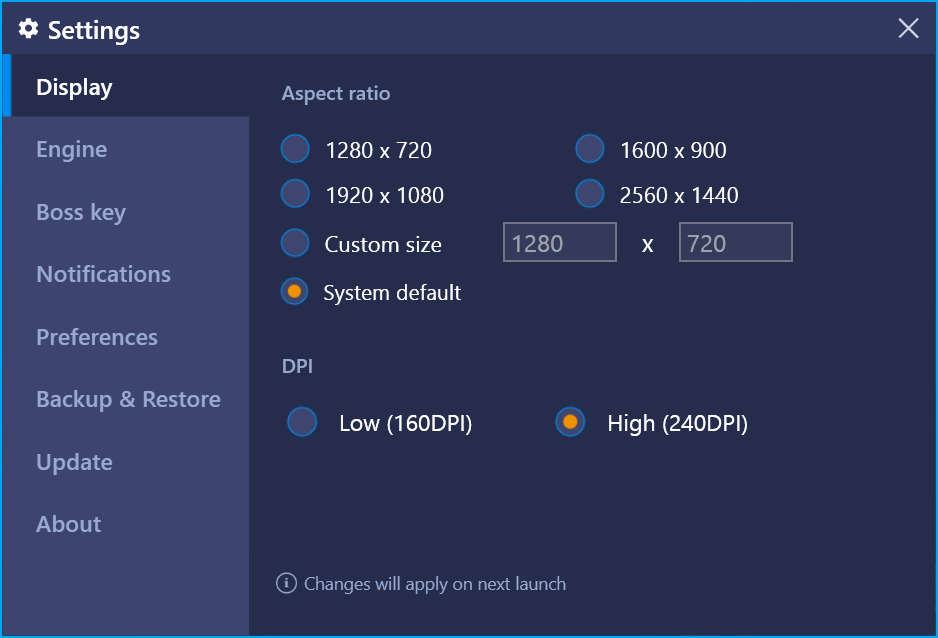 2. Engine: This will let you change Graphics mode on BlueStacks 3. Please refer to the article How can I change the graphics mode on BlueStacks 3?
3. Boss Key: You can hide/show BlueStacks instantaneously using "Boss Key". You may use any alphabetic with ctrl and alt keys to enable this feature.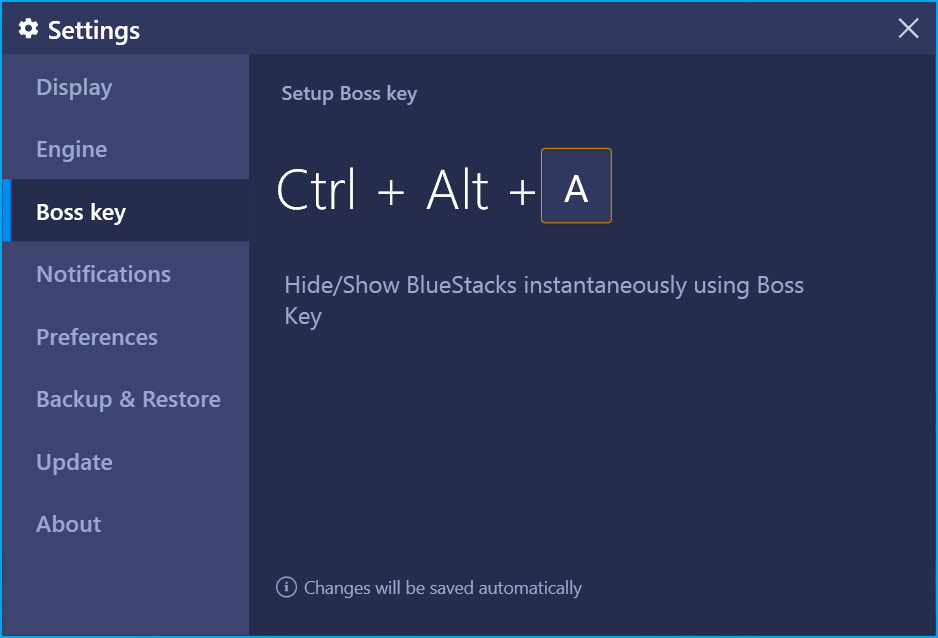 4. Notifications: This will let you manage notifications on BlueStacks 3. Please refer to the article How to manage Notifications on BlueStacks 3?
5. Preferences: This setting will let you change the language for BlueStacks and add desktop icons for installed apps. Also, you can choose "Always on top" option to show BlueStacks on top of all system applications.
Note: In order to reflect the language change, you'll have to restart your PC.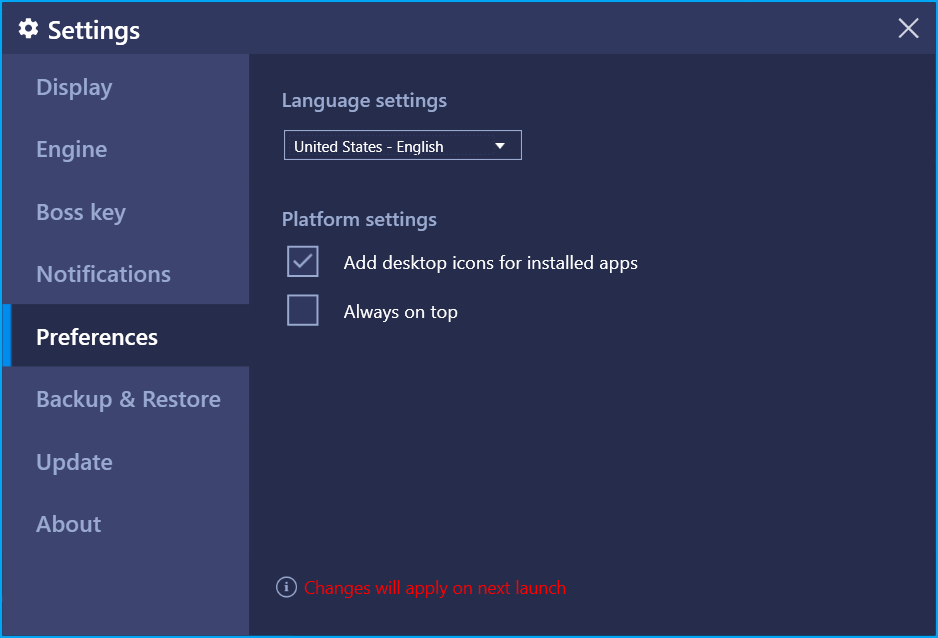 6. Backup and restore: This will let you backup all your BlueStacks instances, BlueStacks settings, keyboard controls, installed applications or games and their data, and also let you restore BlueStacks from a backup created earlier. How can I backup and restore in BlueStacks 3?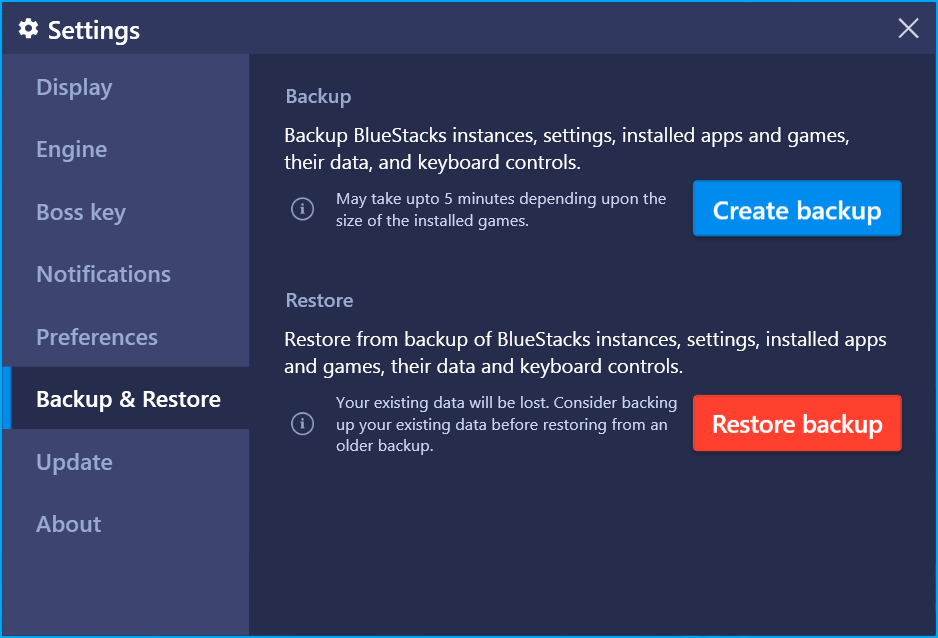 7. Update: You can check whether a newer version of BlueStacks is available. This will keep your BlueStacks up to date with the latest capabilities, performance, robustness and stability enhancements. Click "Check for updates" to see if any update available.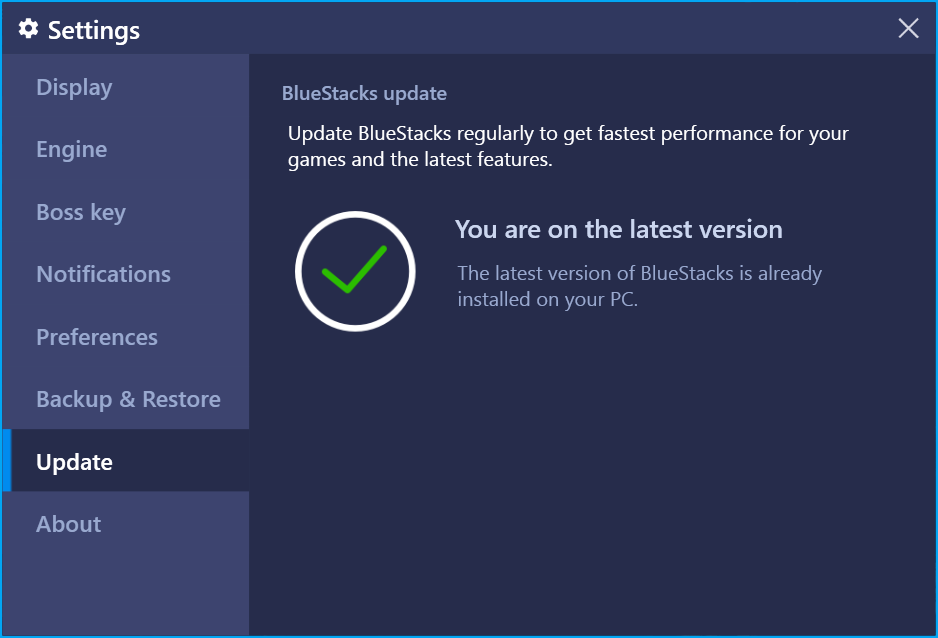 8. About: This setting provides specific details about the BlueStacks version installed on your PC.
We genuinely appreciate your choosing BlueStacks. We hope you enjoy using it. If you have any further questions, please contact us at support at bluestacks dot com. Thank you very much.
Last updated on September 20, 2017.