How will this help?
This article will help you run BlueStacks efficiently on your system if you are using AVG antivirus.
---
What can I do?
Please update your AVG antivirus settings as described below:
1. Go to 'Menu' > 'Settings' of AVG-Antivirus as shown below.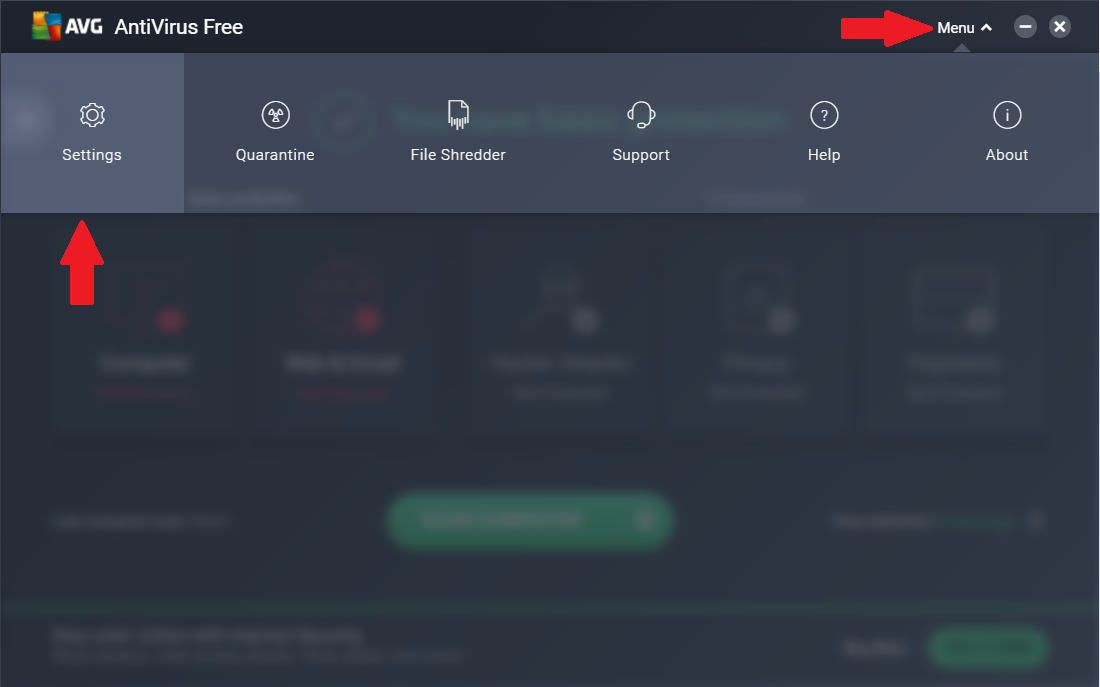 2. Click on 'Troubleshooting' on the left-hand side.
Uncheck the 'Enable hardware-assisted virtualization' option, then click on 'OK' to confirm and reboot your PC. You should experience BlueStacks feeling a lot more zippy after this.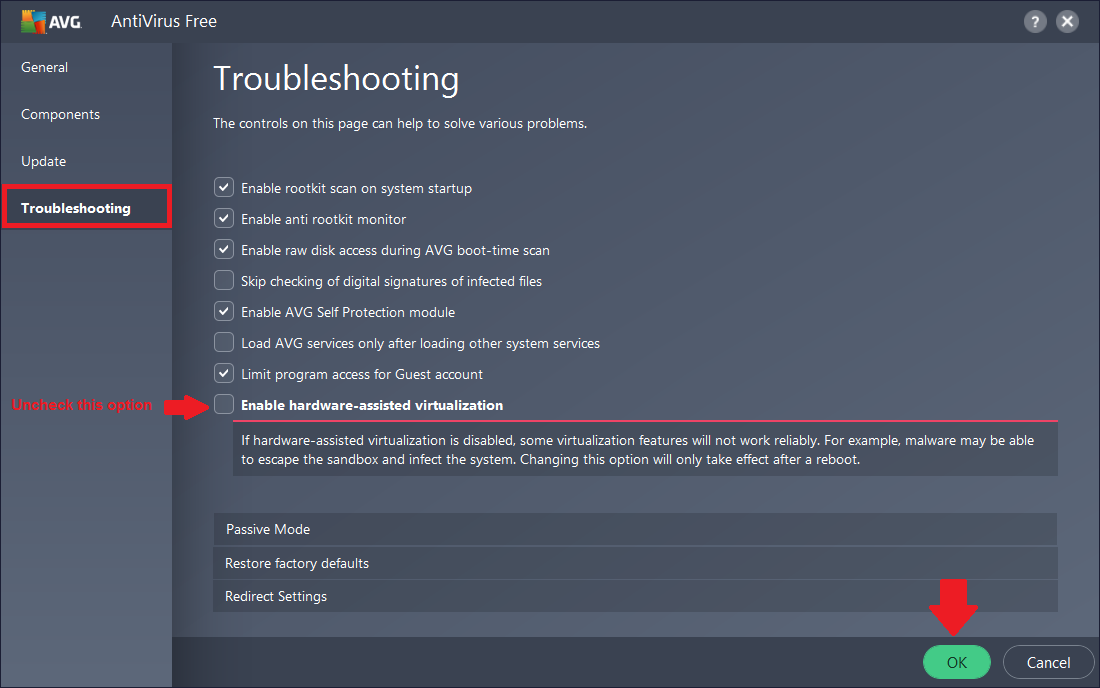 Depending on which version of AVG antivirus you are on, these settings may differ.
---
Thank you for choosing BlueStacks! We hope you enjoy using it. If you have any further questions, please contact us at support@bluestacks.com. Happy Gaming!
Last updated on June 15, 2020.