Download Latest Version
This version of BlueStacks is obsolete and no longer supported. We recommend you to download the latest version. For any other queries please refer to
this link.
Purpose
To guide you with workaround for issue "device not compatible" while trying to install Lineage 2 revolution app on BlueStacks.
Benefits - You will be able to install and play the app Lineage 2 revolution.
BlueStacks Versions affected - All versions of BlueStacks 3
Audience - Users of BlueStacks 3 experiencing this issue.
Countries affected - All
Steps
Users with recommended settings (4GB or more RAM on PC)
1) Uninstall your Current BlueStacks App Player
2) Install the latest BlueStacks App Player optimised for lineage 2 from www.bluestacks.com
Users with less than 4GB RAM on PC
1) Increase the memory allocated to BlueStacks.
The issue you are facing could be due to low memory and you should be able to install the app from Play Store after increasing the memory in settings. You need to increase the memory to atleast 1.8 GB (1800 Mb)
For smoother functioning we also recommend you to increase it to 2 GB (2000 MB) [This depends on the memory available on your machine].
To Increase memory allocated to BlueStacks, please follow the Steps below
Choose "Settings" from the drop down menu and select "Engine" tab.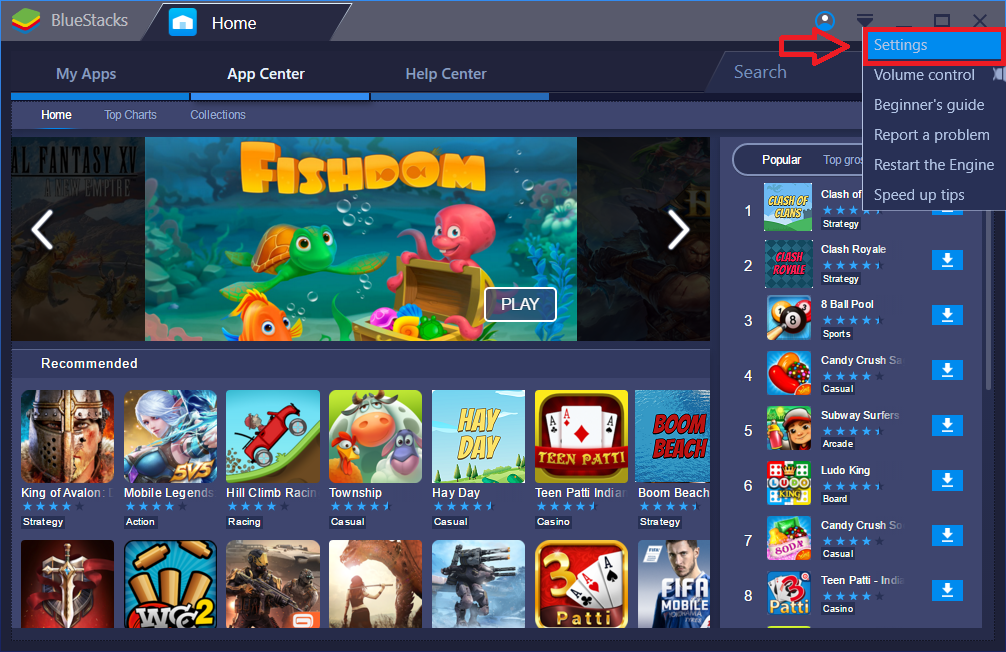 Now set the memory by adjusting the slider. Set it to 1800 MB.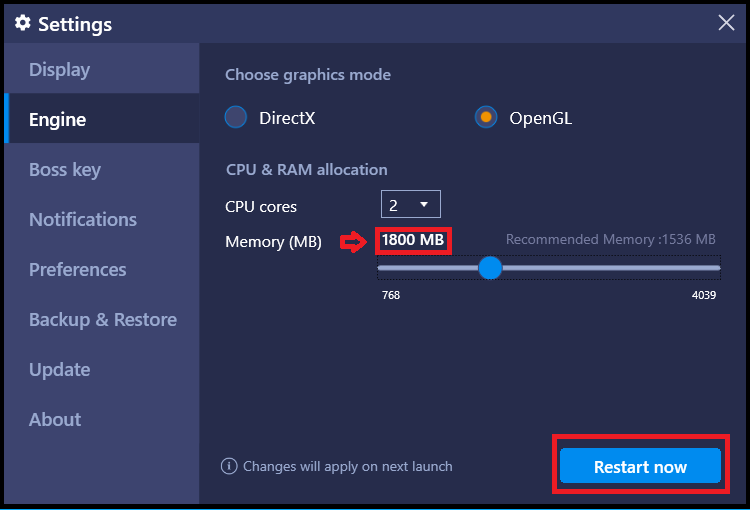 Click on "Restart now" button to save the changes you have made.
2) Delete the data and cache for the Google Play Store.
You would need to download > double click and execute this File (mandatory step) to clear the data of Google Play Store and Services.
Note: If it does not download please copy this link in the browser.
http://cdn3.bluestacks.com/public/support/HD-GuestCommandRunner_native.exe
OR
If the above steps (1 & 2) do not work, please try the steps mentioned below.
Please navigate to settings in "System app". Now click on "Apps" tab and then go to all apps. Clear the data by manually selecting "Google Play Store" and "Google Play Services" one by one.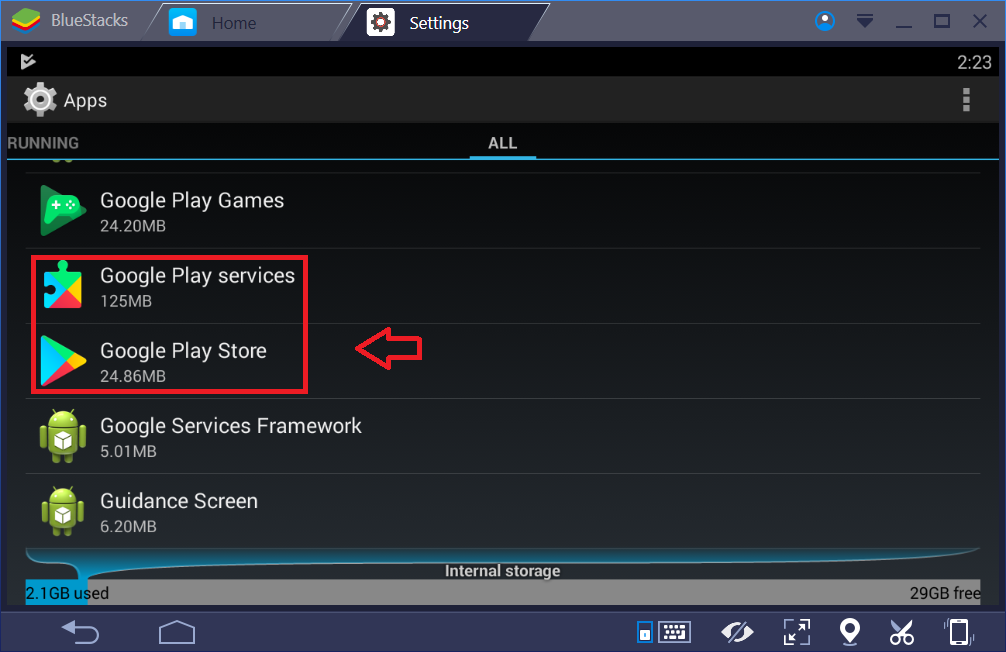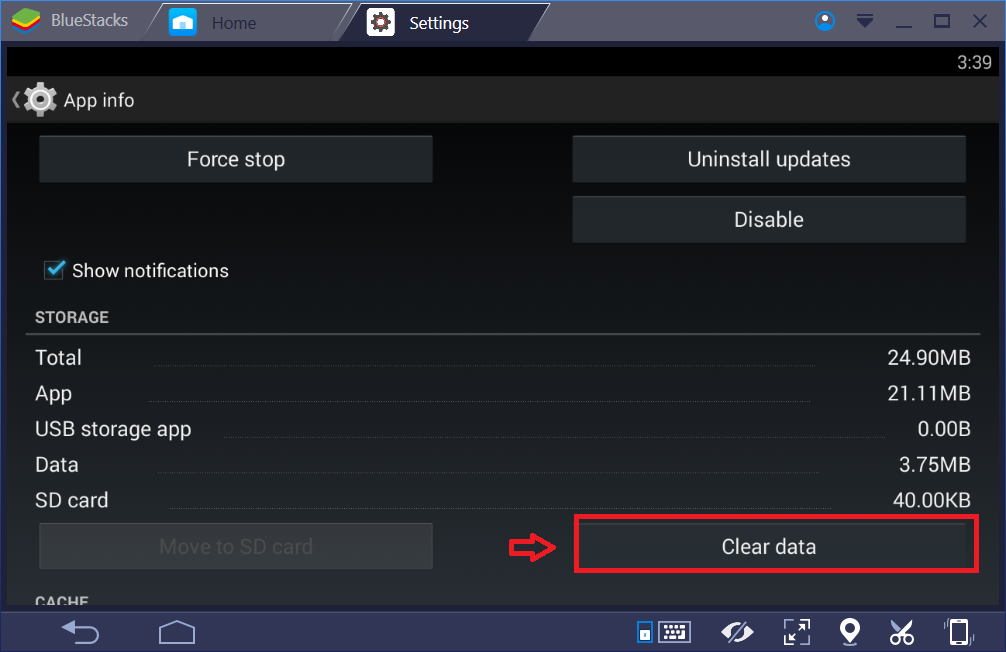 3) Restart BlueStacks and try installing the app. You should now be able to install the app successfully from Google Play Store.
We genuinely appreciate your choosing BlueStacks. We hope you enjoy using it. If you have any further questions, please contact us at support at bluestacks dot com. Thank you very much.