Download Latest Version
This version of BlueStacks is obsolete and no longer supported. We recommend you to download the latest version. For any other queries please refer to
this link.
Purpose
If your BlueStacks account details are not visible after restoring from your BlueStacks back-up, this article will help you to troubleshoot the issues.
Benefits
Your account details will be restored.
Audience
Any user whose account details are not reflected in their BlueStacks 3 account after restoring from backup.
BlueStacks versions affected
All versions.
Geo's affected
All Geo's
Steps
1. Click on 'My Apps' as shown below.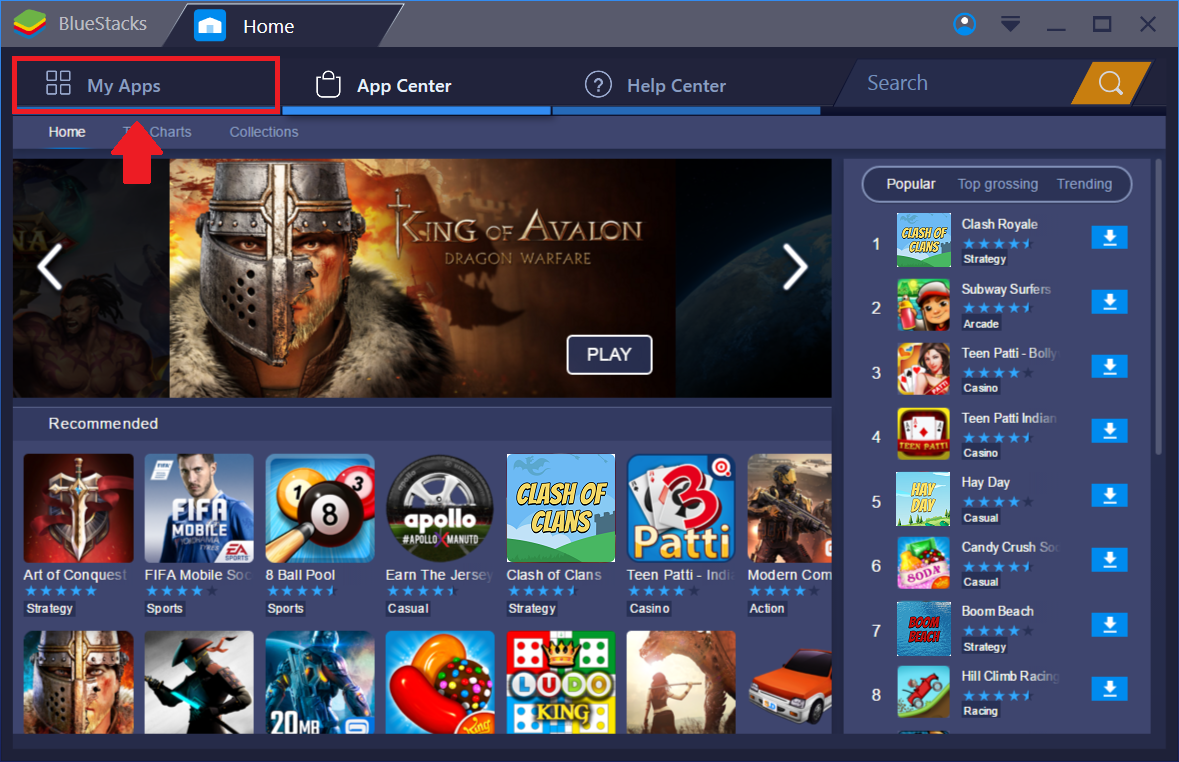 2. Click on 'System app'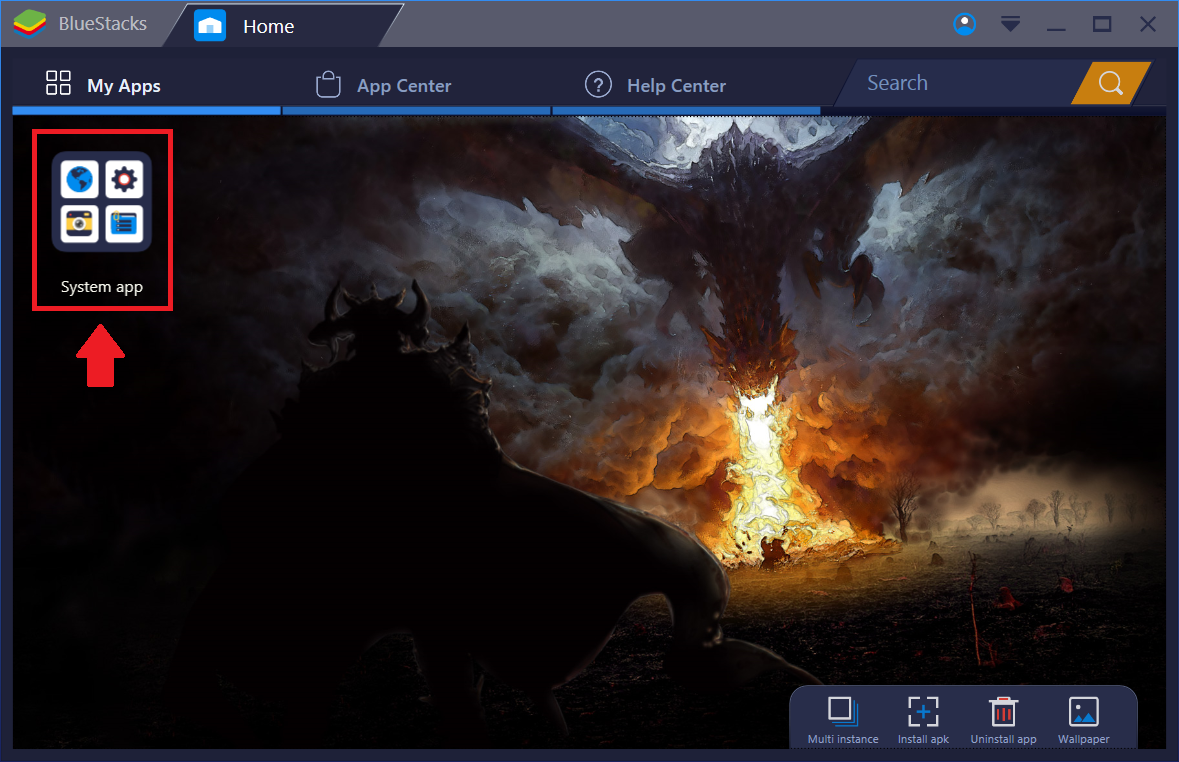 3. Now Click on 'Settings'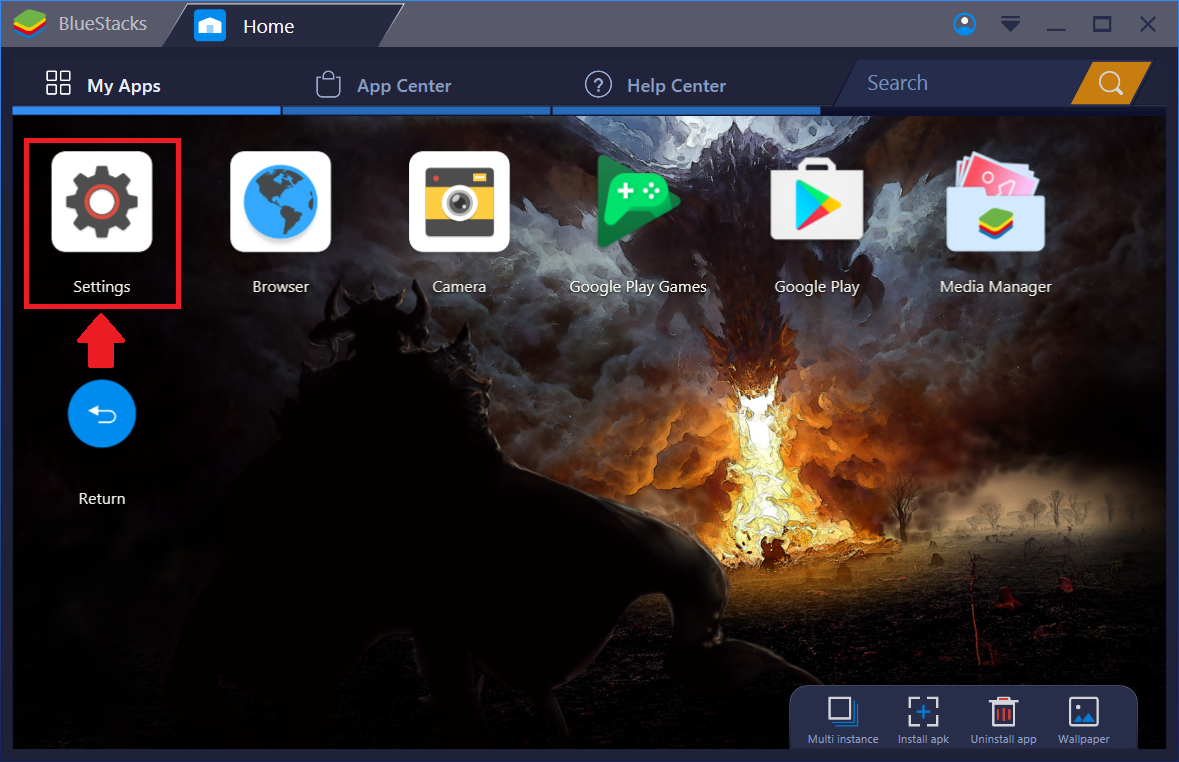 4. Click on 'Google' as shown below.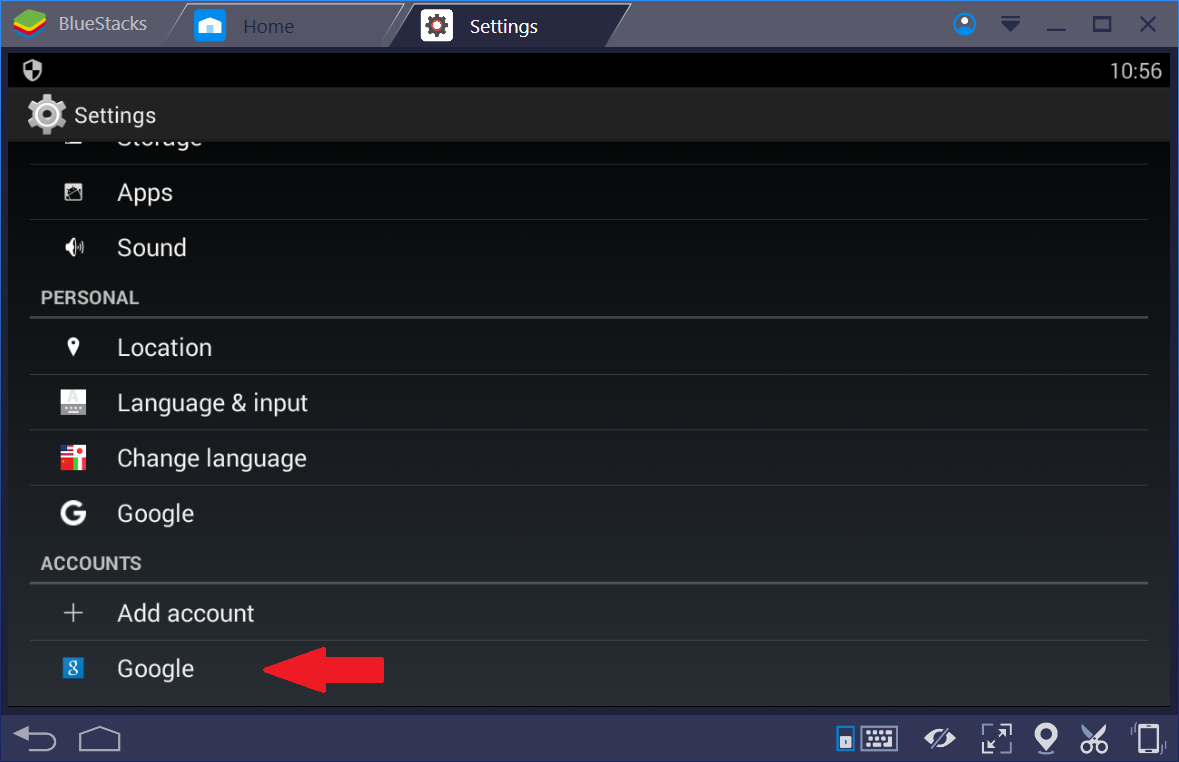 5. Here you will get your email address which has been retrieved during the 'Restore' process. Click on the 'Menu' icon > 'Remove account'. You will get a confirmation pop up, click 'Remove account' to confirm the deletion.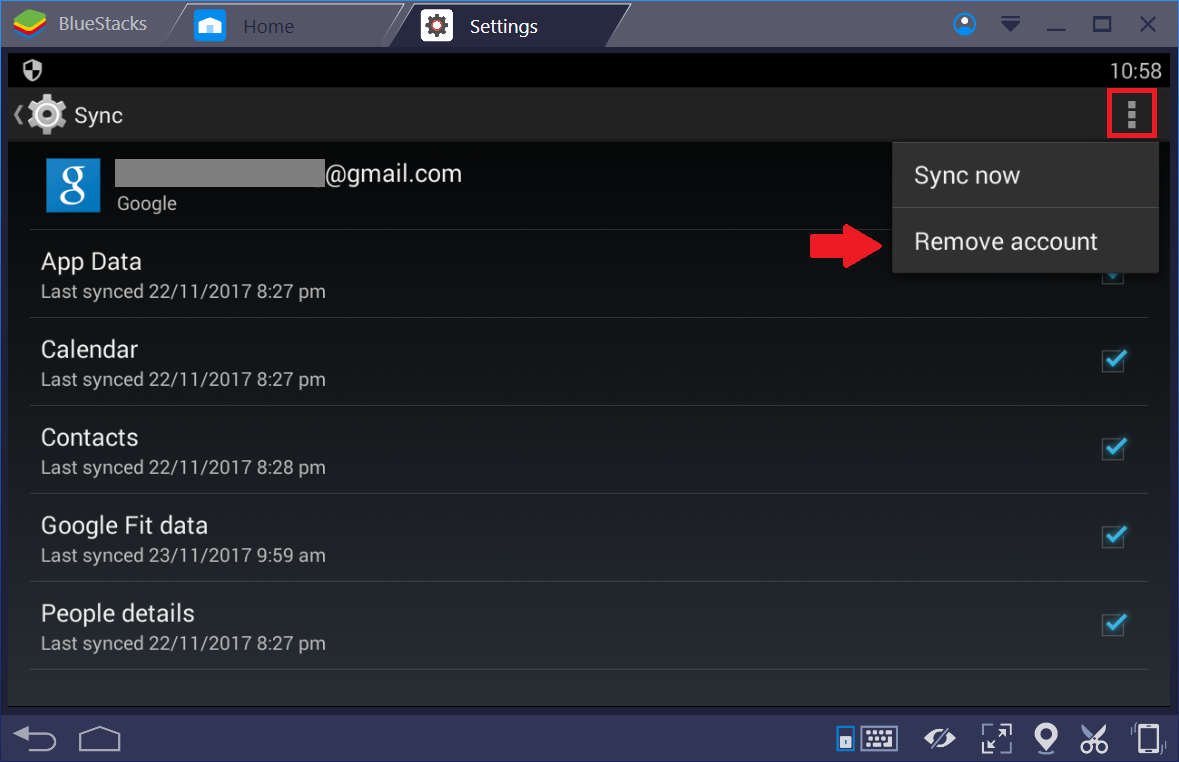 6. After deleting the email account, you will be redirected back to 'Settings'. Now scroll down and click on 'Add account' as shown in the screenshot
7. Now you need to add the account by clicking on 'sign-in' and complete the sign-in process with your email ID and password. Make sure you use the same credentials you had used earlier so that all the apps you had used earlier will get synced with the email and you will get the apps progress back. Now restart BlueStacks and you are good to go.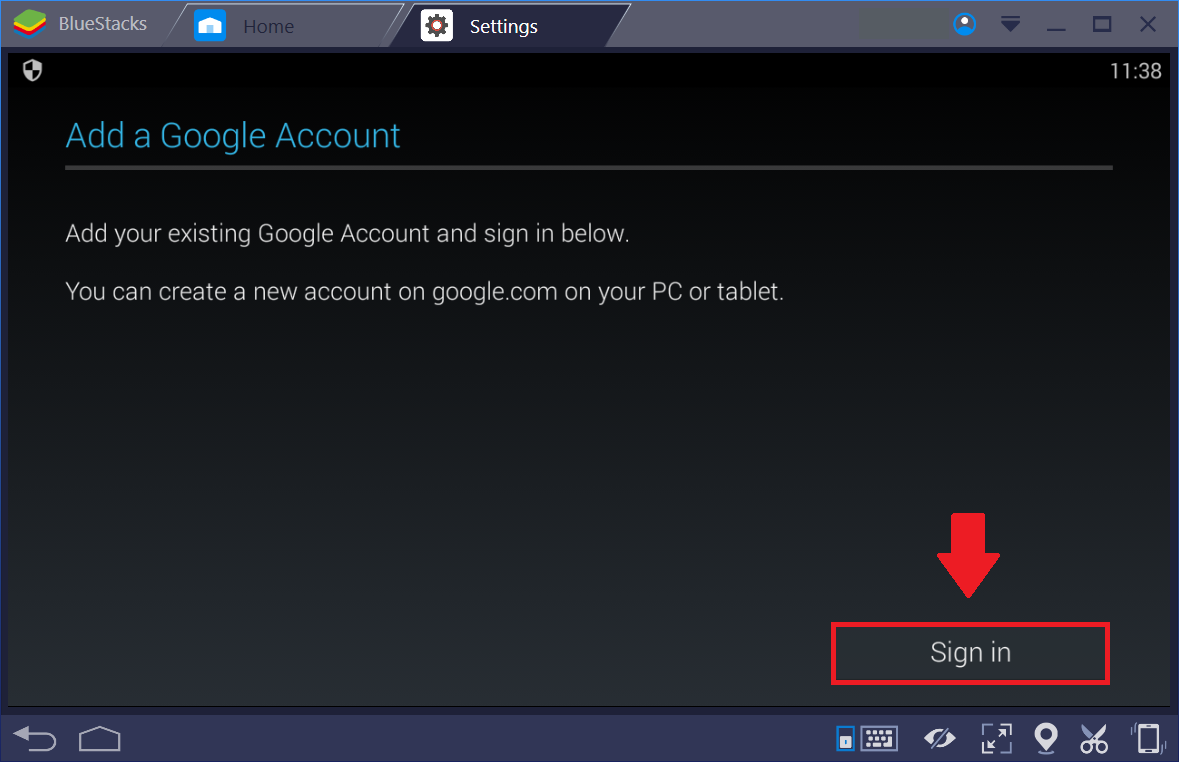 8. After restarting BlueStacks, you will find Pika Point details along with account details. Click any one of these icons and you will get back your account related information.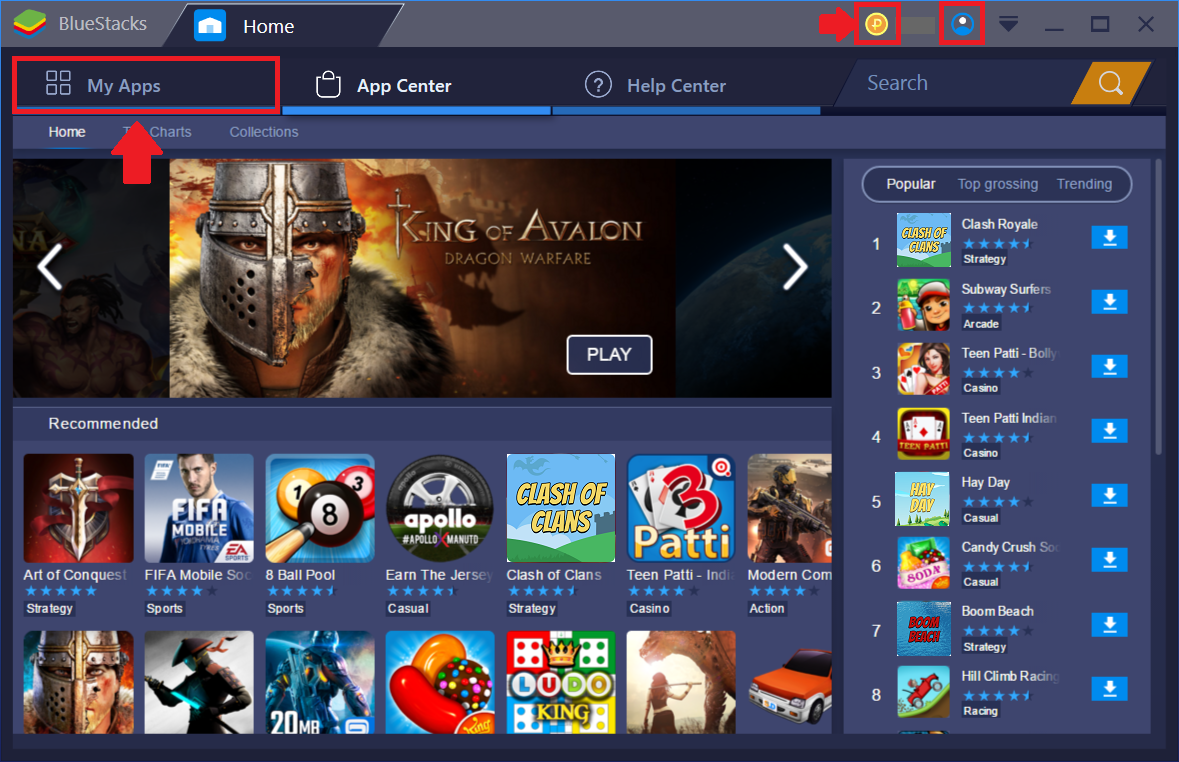 We genuinely appreciate your choosing BlueStacks. We hope you enjoy using it. If you have any further questions, please contact us at support at bluestacks dot com. Thank you very much.
Last updated on November 23, 2017.