Purpose
Provide clarity about support for Vulkan on BlueStacks 3.
Benefits
This article will provide clarity about support for Vulkan on BlueStacks.
Audience
All users  inquiring about Vulcan support.
BlueStacks versions affected 
All versions of BlueStacks 3
Geo's affected
All Geo's 
Analysis 
While trying to set graphics quality to maximum in apps like HIT, Lineage 2 Revolution, and some others, the message shown in the image below may be displayed,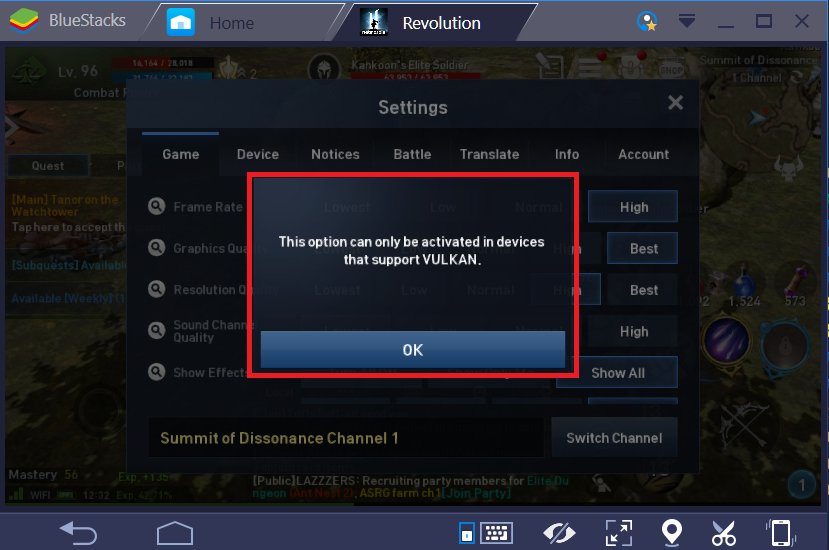 Currently, BlueStacks does not support the Vulkan API.  However, BlueStacks may consider extending support for Vulkan based on market demand and business priorities in the future. 
We genuinely appreciate your choosing BlueStacks. We hope you enjoy using it. If you have any further questions, please contact us at support at bluestacks dot com. Thank you very much.
Last updated on December 06, 2017