| Main Updates
1. Install the APK for any game from your desktop/laptop through the "My Games" tab and expand your game library further!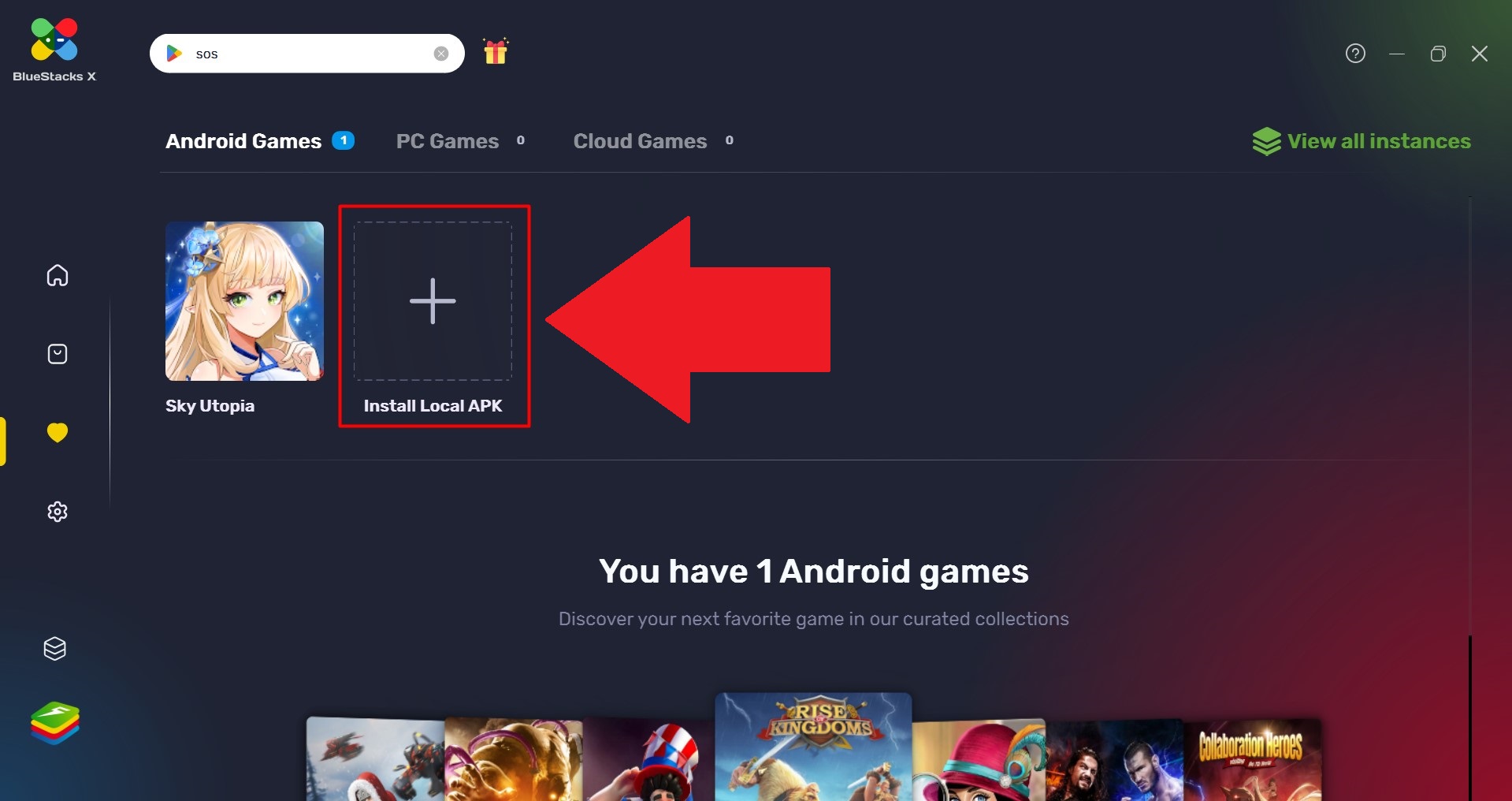 2. Play PC versions of games such as State of Survival: Zombie War, Raid: Shadow Legends and Honkai Impact 3rd as they are now available on BlueStacks X.
Simply enter the name of the game in the search bar and click on it to head over to the app detail page. Here, click on "Install PC Version" and get started!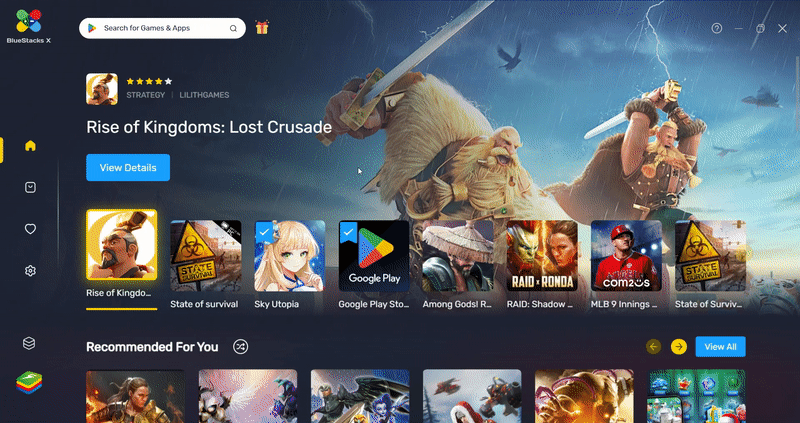 3. Get spoilt for choice with our curated collection of recommended Android and PC games under the "My Games" tab. A whole new world of games awaits your arrival.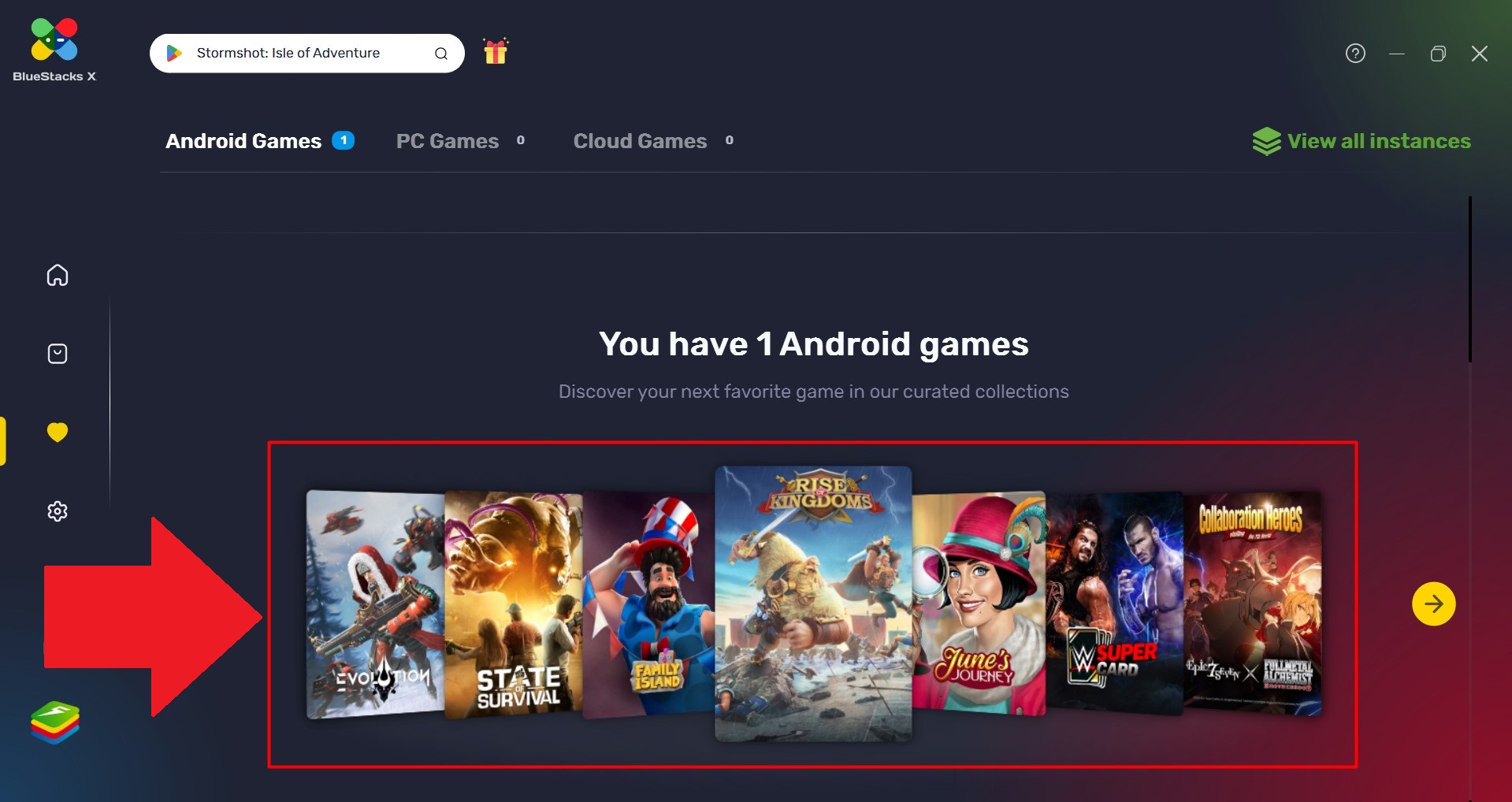 4. Manage all your App Player instances easily as you can now launch the Multi-instance Manager from within BlueStacks X by simply clicking on its icon, as illustrated below.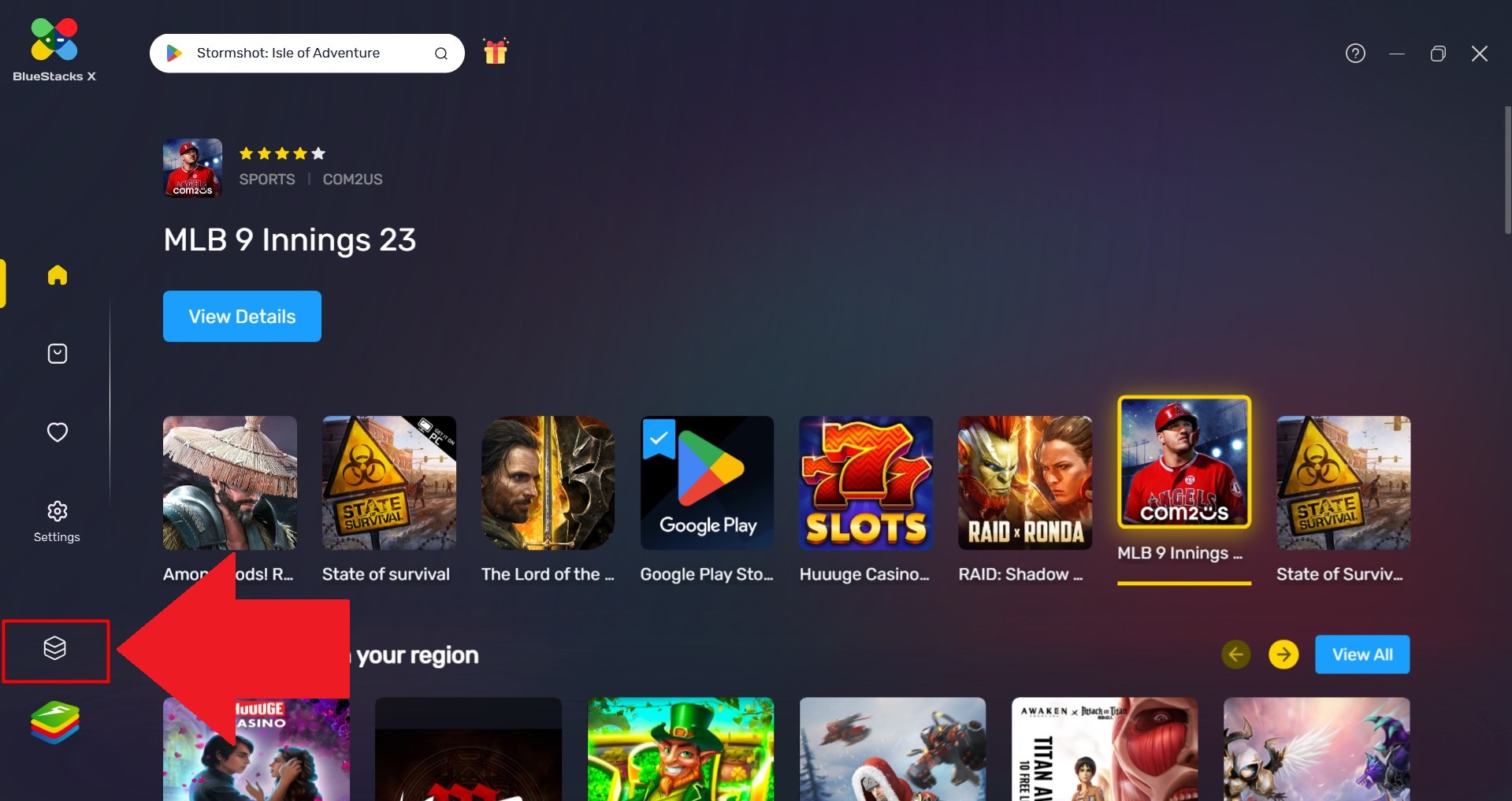 5. Get to the "Game Center" seamlessly by scrolling down on the "Home" screen without any additional clicks.
6. Say goodbye to unwanted crashes interrupting your gaming journey on BlueStacks X as we banished the pesky intruder causing this.
7. Install and play your favorite games on BlueStacks X without coming across any glitches while installing an app.
8. We took your advice to heart and have polished up BlueStacks X further along with making some UI changes, to ensure you get the most out of your gaming experience.
|
App Player Updates
1. Get ready for exciting adventures as we've smudged away some specks in Valiant Force 2 (com.xiibraves.valiantforce2) and Starfall Fantasy: Neverland (com.eyougame.starfall) to ensure that your gaming experience is spectacular!
Released on: February 27, 2023
---