What are Premium Games?
With BlueStacks X, you can now play "Premium Games" that are:
Paid games on the Google Play Store that you get for free such as Zombie Night Terror, Poppy Playtime, etc.
Games with unlocked levels that you otherwise would have to pay for such as Cut The Rope, CATS: Crash Arena Turbo Stars, etc.
Whether you crave the thrill of intense battles, strategic challenges or immersive storytelling, BlueStacks X offers a diverse selection of premium games you can play for free.
Read on to know more about:
---
How can I access Premium Games?
1. Launch BlueStacks X and click on the Premium Games icon on the left-hand side of your screen.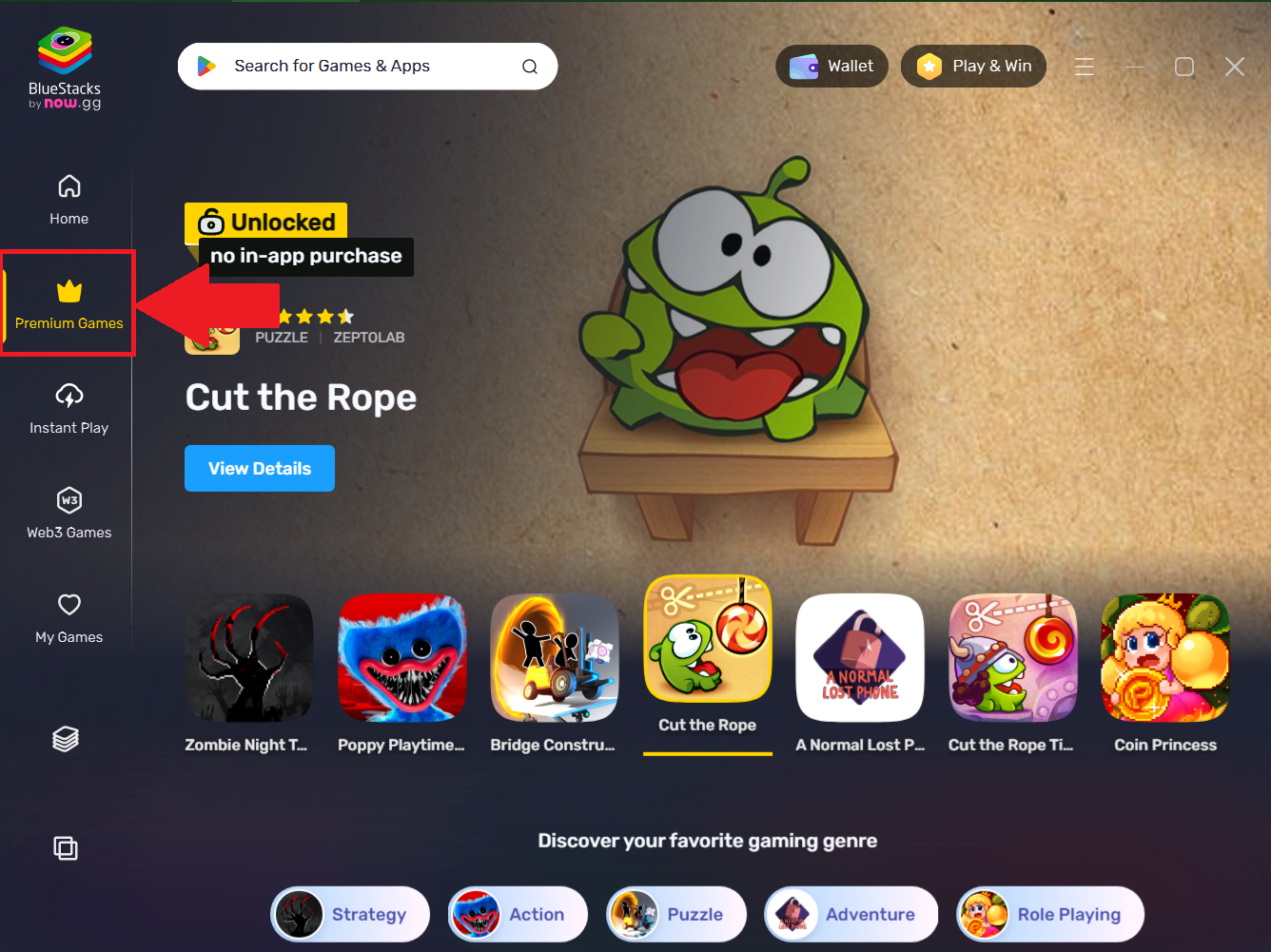 2. Within the Premium Games tab, you can scroll through the various games available or select your preferred genre of games!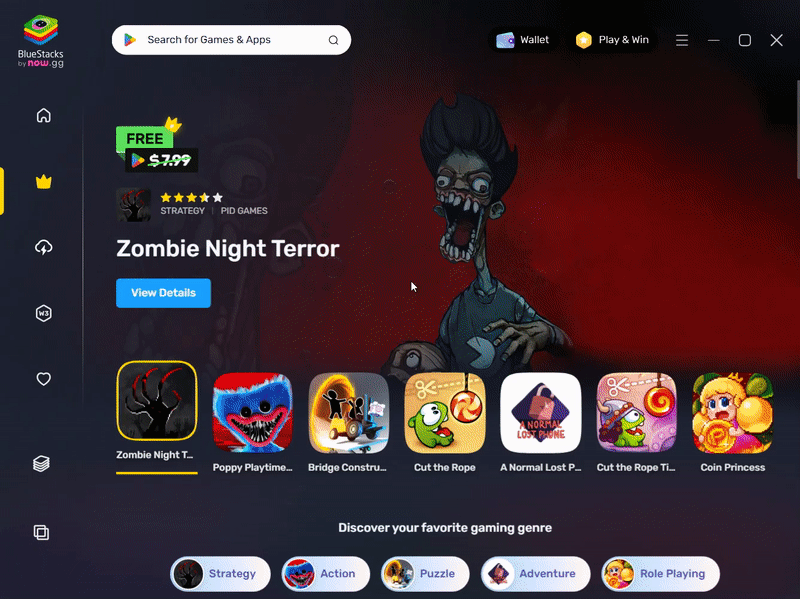 NOTE: The collection of games visible to you may vary depending on your region.
Additionally, at the top left of each game's tile, paid games that you can play for no charge will be marked as "Free" while games with unlocked levels will show "Unlocked".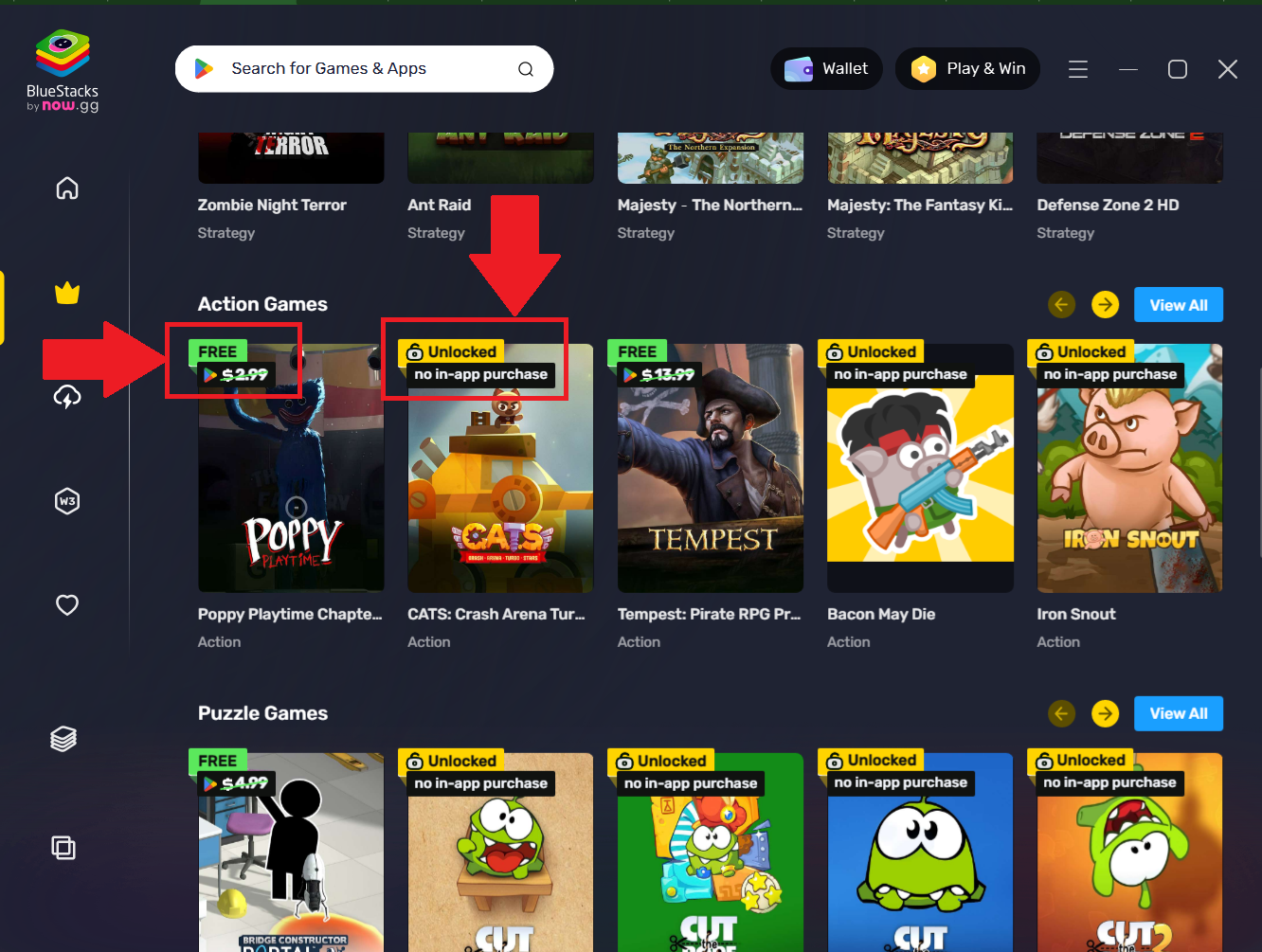 ---
How can I play Premium Games?
1. Open the Premium Games tab and select the game you'd like to play. For representation purposes, we'll be using Beholder.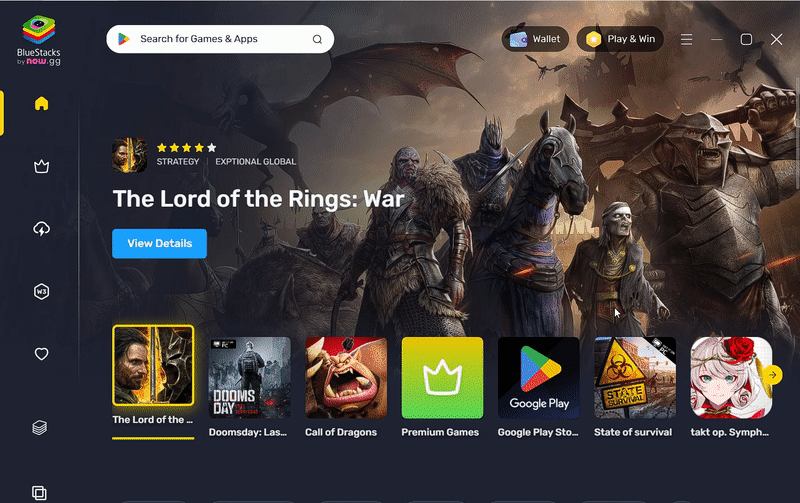 2. On the game's detailed page click on either:
Install in App Player: It will download and install the game directly on your desktop/laptop.
Instant Play in Browser: It will directly launch the game in your default browser from the Cloud where you can start playing instantly.
However, if the game is not available on the Cloud in your region, you will only see the "Install in App Player" button.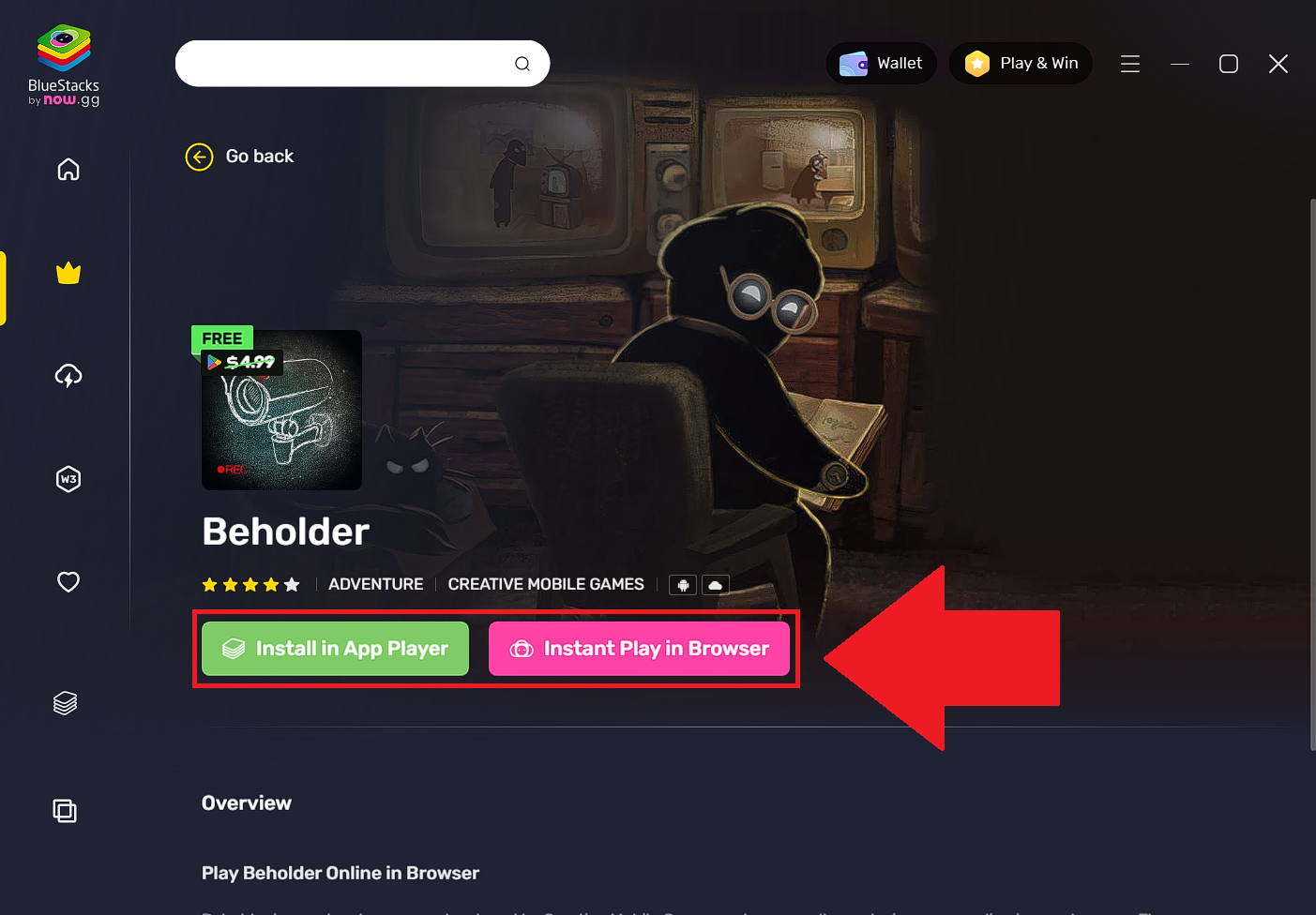 NOTE: There is no login required through any social media account when you play a Premium Game. As such, your in-game progress cannot be synced to another device e.g. your smartphone.
---
Thank you for choosing BlueStacks X. We hope you enjoy using it. Happy Gaming!