How will this help?
You can now ask questions, share suggestions and connect with our Support team directly from the Gaming Wallet.
Additionally, if you're encountering any challenges while using the Gaming Wallet, you can submit feedback to help us improve your experience. After investigating the matter, we will get in touch with you at your email address with possible solutions.
---
How can I share feedback?
1. Launch the Gaming Wallet by clicking on the "Wallet" icon in BlueStacks X or launch it from Windows Taskbar.
2. Sign in with your Google, Discord or Facebook account.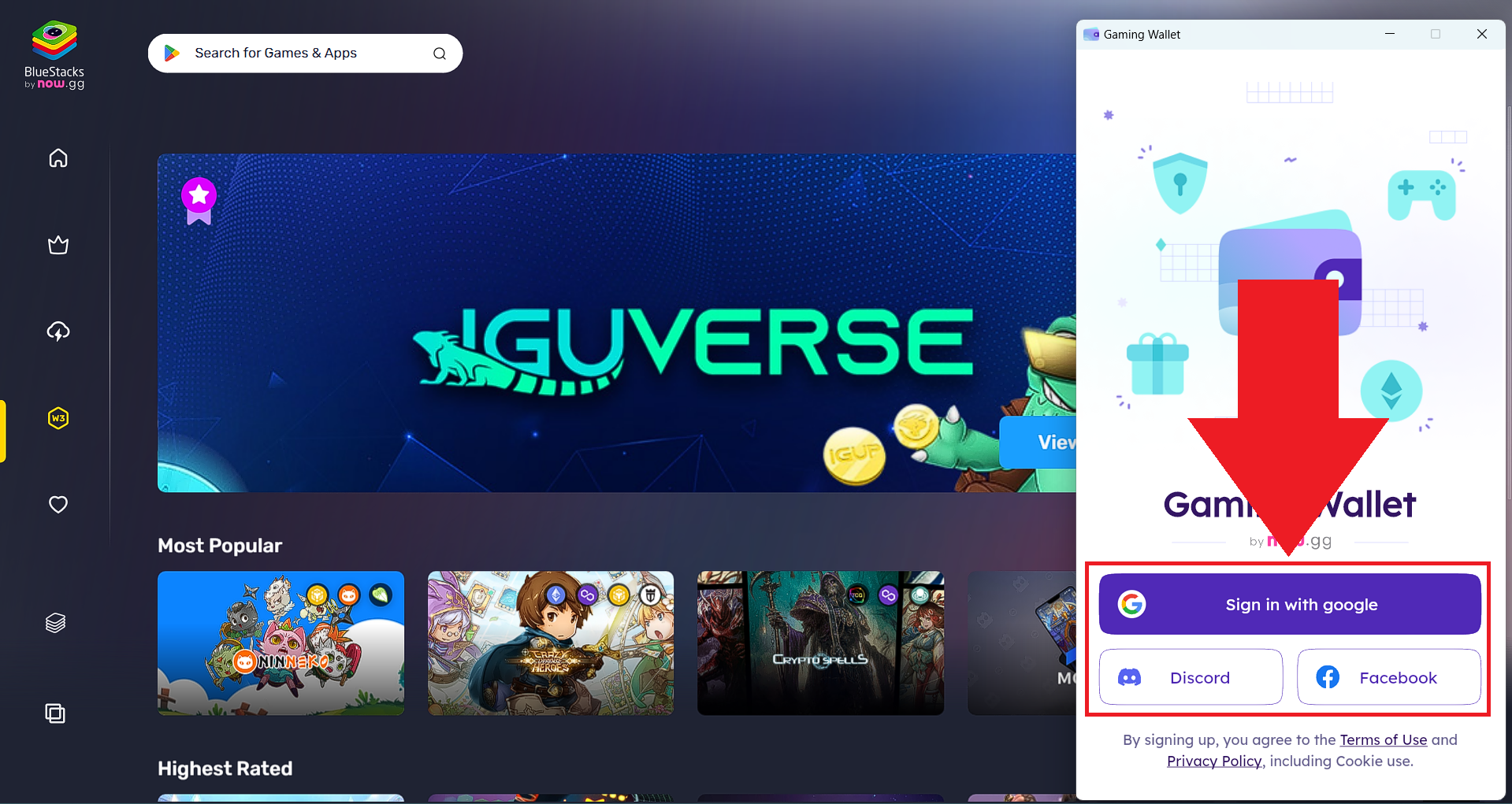 3. Click on the "Profile" icon at the top left corner.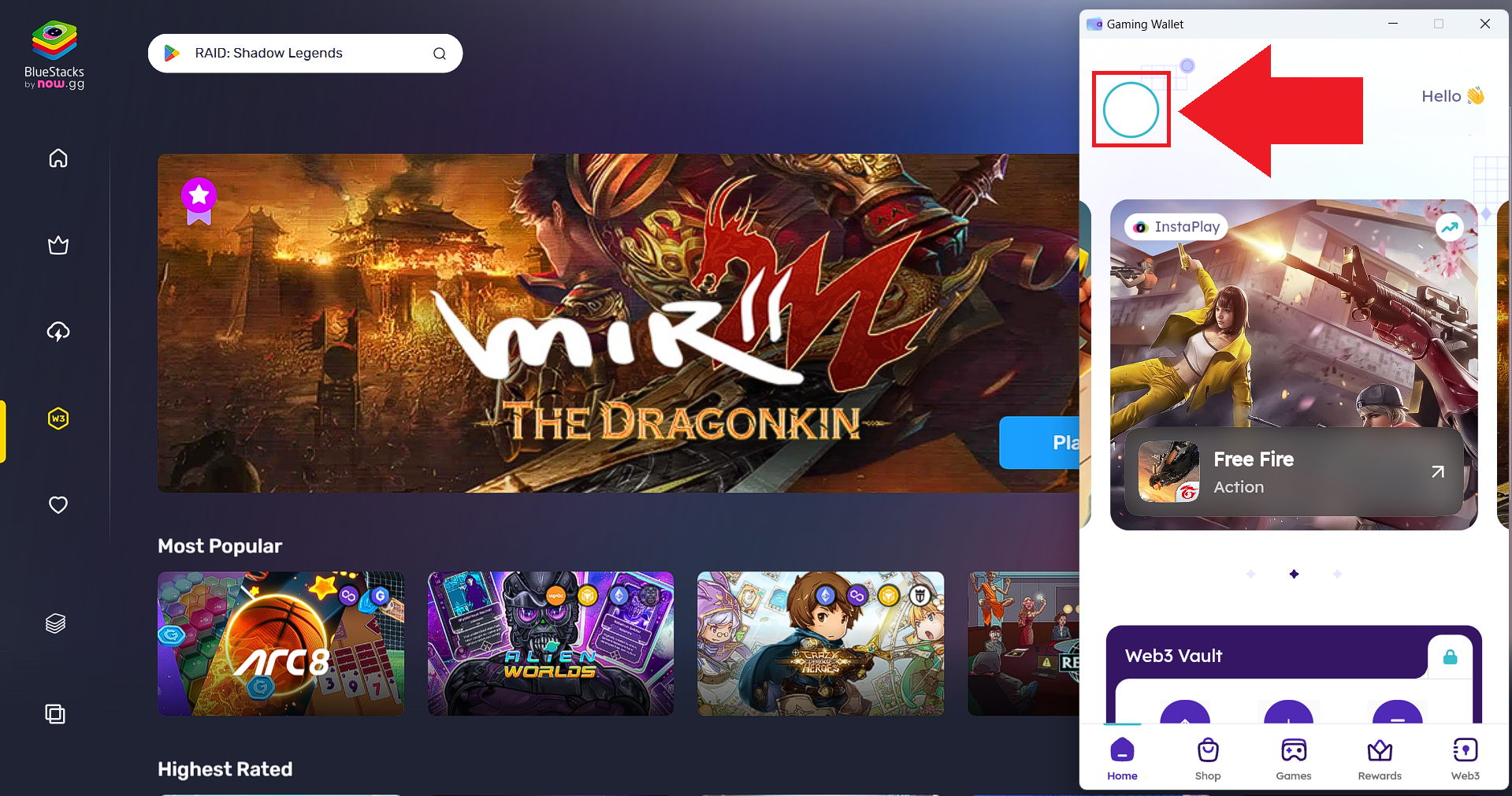 4. Then, click on "Support", as shown below.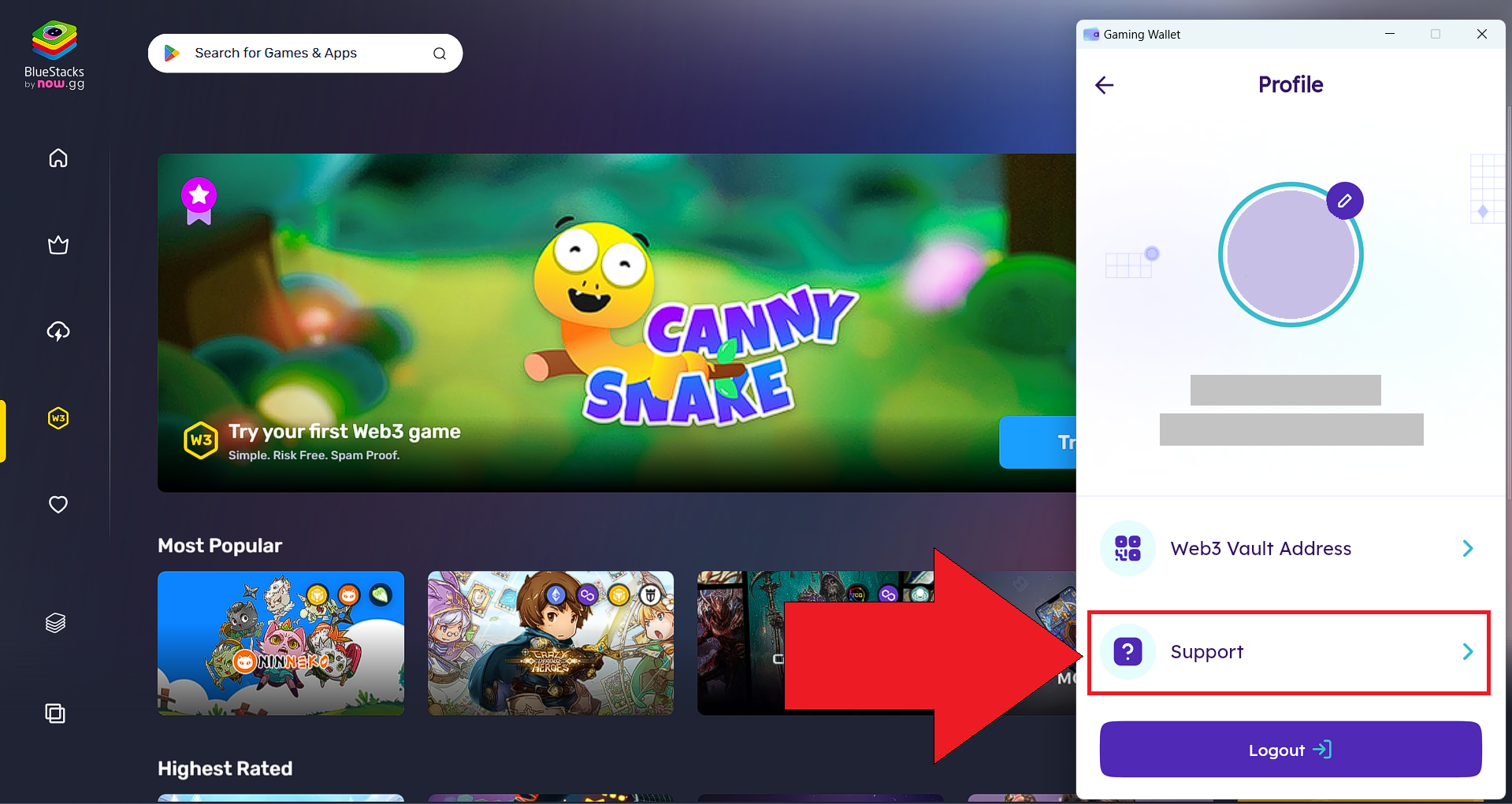 5. On the next screen, provide the following information.
Email address: Enter a valid email address that will be used by our Support Team to contact you.
Message: Explain your query, feedback, suggestion or issue you're facing in detail.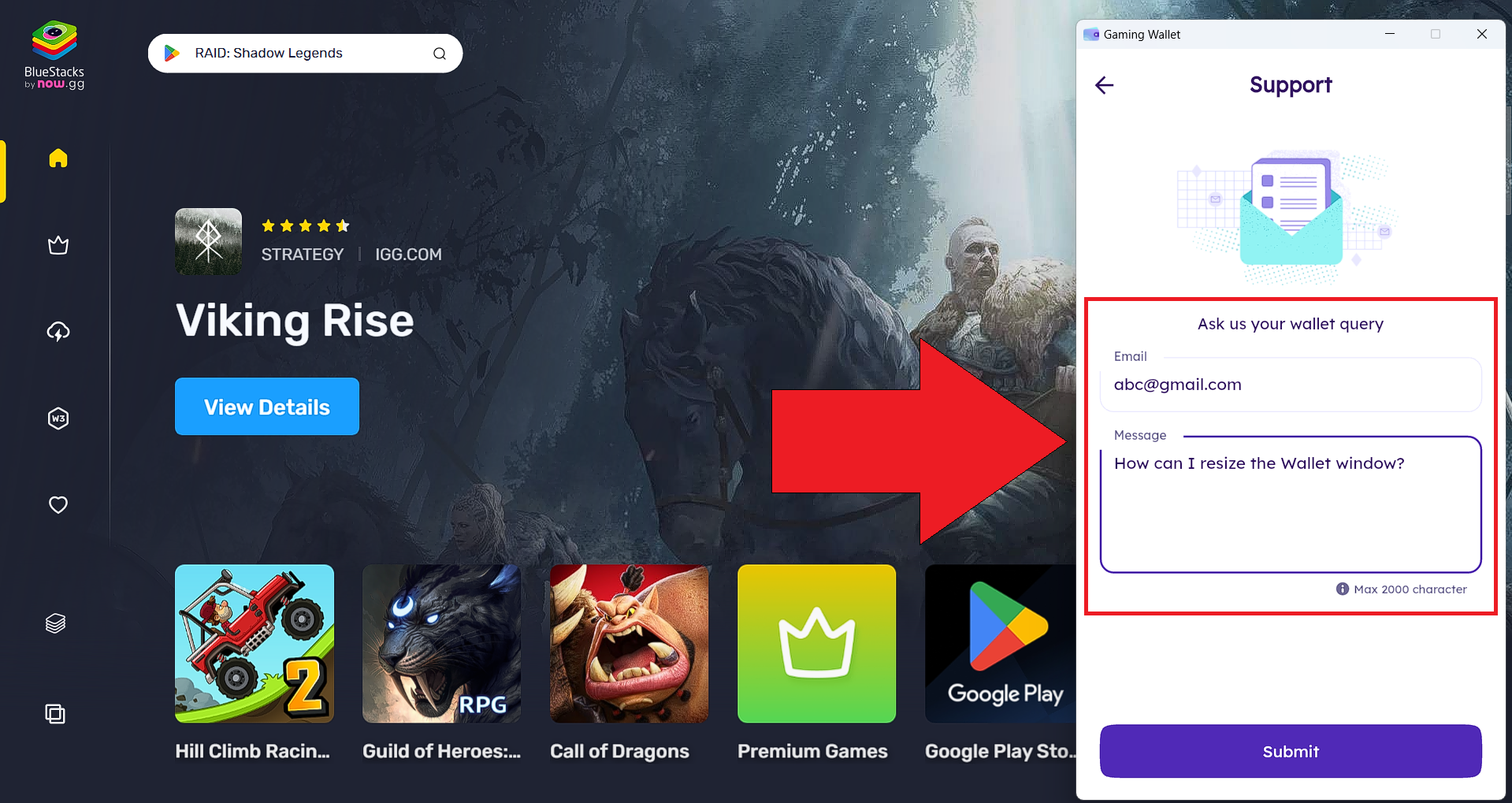 6. Once you've composed your message and included all the necessary information, click on the "Submit" button.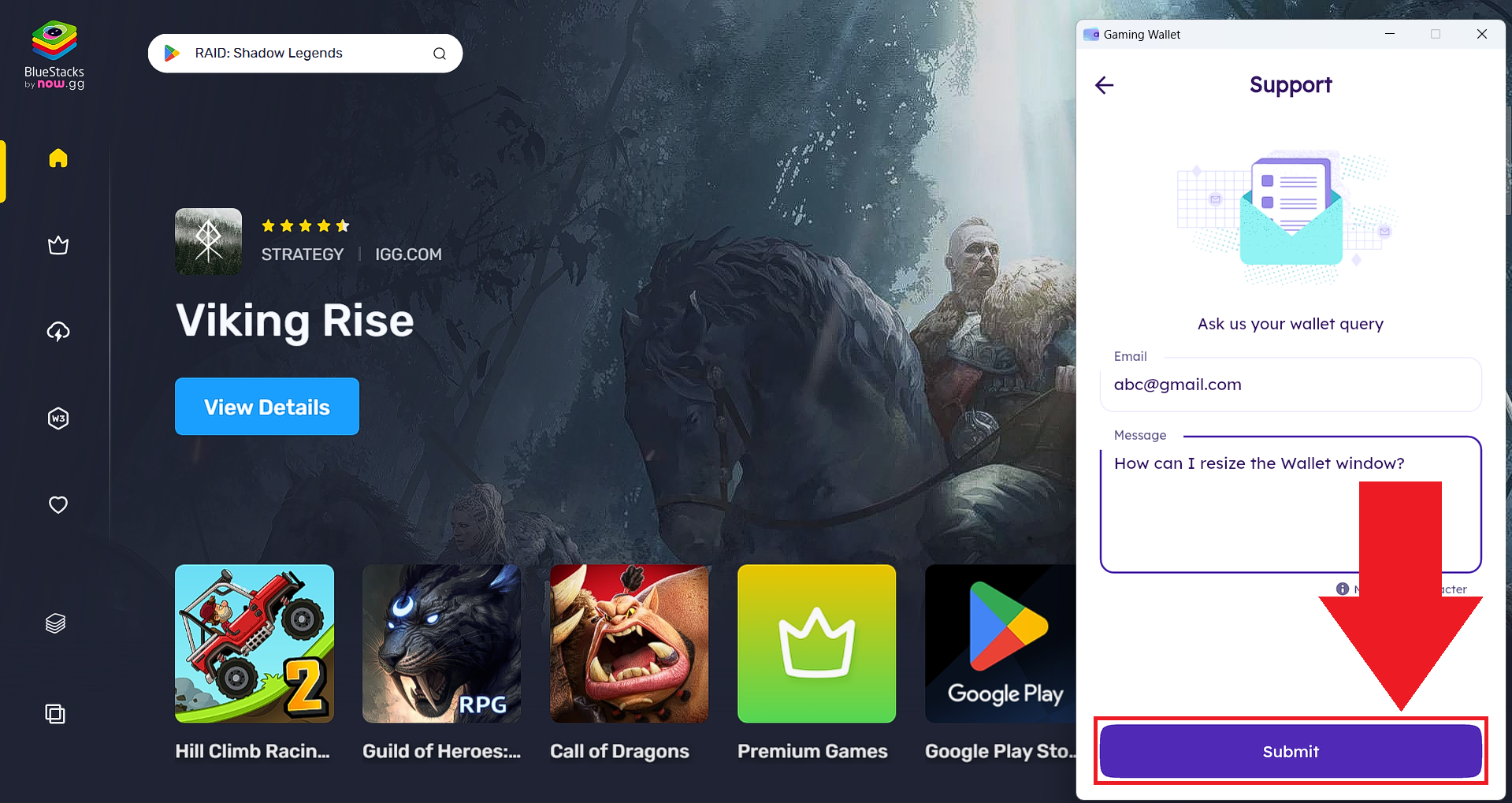 7. Your message will be sent to our Support Team and you will see a notification confirming that your message has been sent. Click on "OK".
Our Team will review your message and get back to you as soon as possible for further assistance.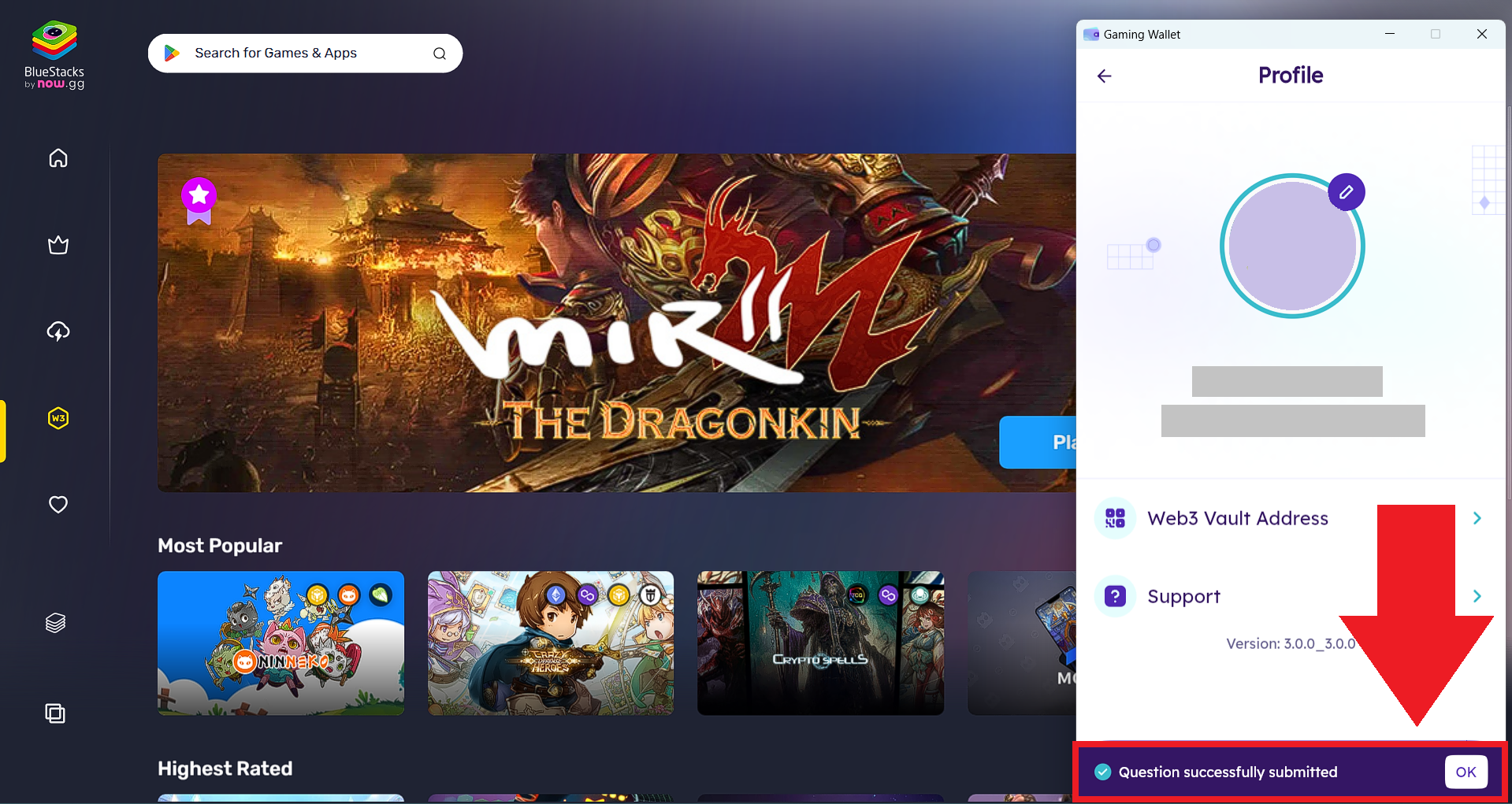 We're dedicated to enhancing your experience with the Gaming Wallet and your feedback is the fuel that will help us elevate your gaming journey to new heights. Your thoughts are our secret sauce, so please, share away and let's level up together!
---
Thank you for choosing BlueStacks. We hope you enjoy using it. Happy Gaming!