Download Latest Version
This version of BlueStacks is obsolete and no longer supported. We recommend you to download the latest version. For any other queries please refer to
this link.
Some times user might experience issue while downloading any app (Instagram/Facebook etc). "Error: Package file is invalid"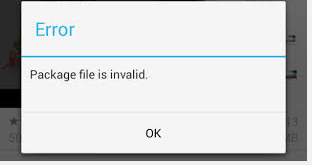 In order to resolve this, please download and install the apk file from the URL mentioned below.
http://cdn3.bluestacks.com/downloads/PackageFileInvalidIssueResolver.apk
Once the installation is completed, click and launch this file. After launching the file, a string will be displayed "Issue Resolved!". This should fix the issue. Now try installing the apps (Instagram/Facebook etc).
If you still experience the same issue, kindly send us a detailed problem report by following the steps mentioned in the URL below.
http://support.bluestacks.com/hc/en-us/articles/201574047-How-To-Report-a-Problem-