Download Latest Version
This version of BlueStacks is obsolete and no longer supported. We recommend you to download the latest version. For any other queries please refer to
this link.
Copying files from your PC to BlueStacks  has now become easier.
Option to copy from window is now available on the Side Toolbar of BlueStacks 2.
1. Click on folder button on side Toolbar to copy the files.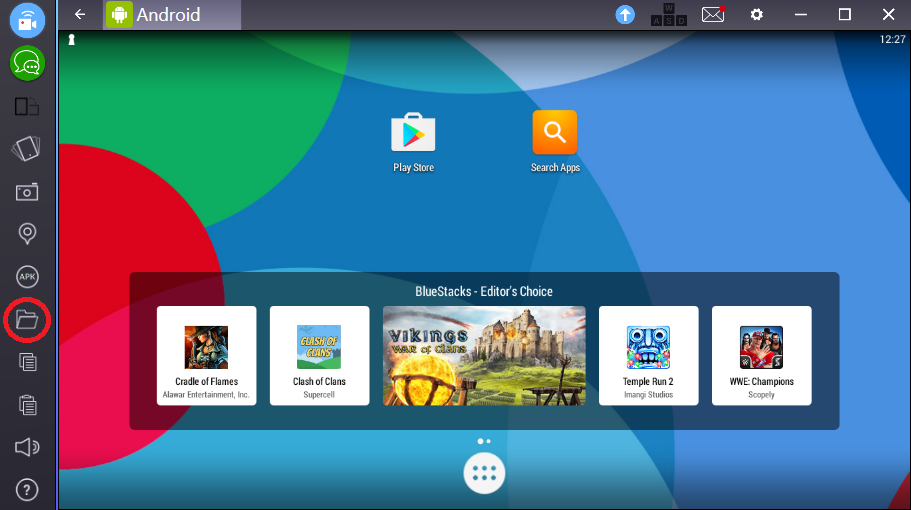 2. Now you can select the files that you wish to import from any location on your PC/system as shown below.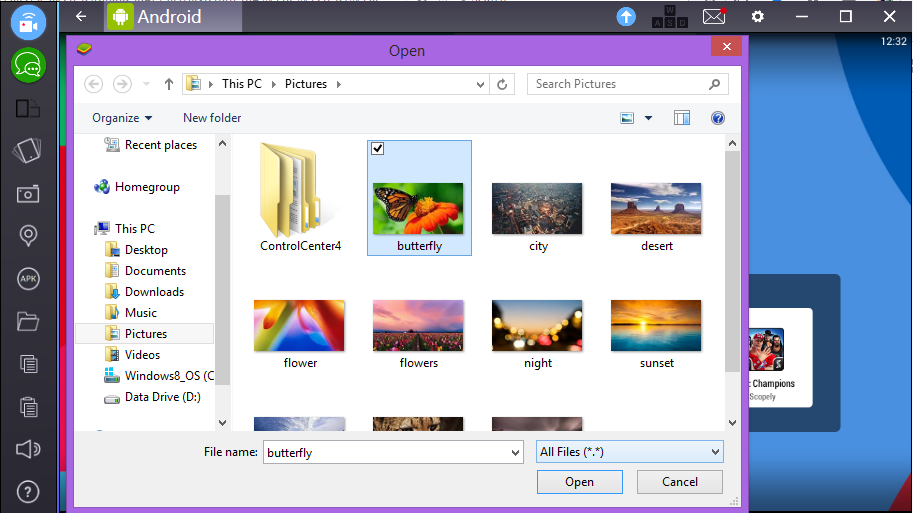 3. Select the app with which you wish to use these files.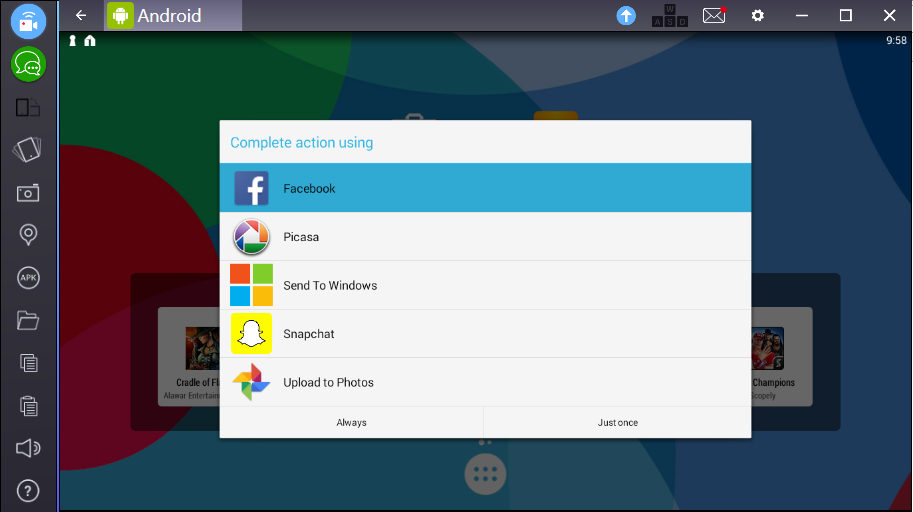 4. Files imported to BlueStacks will reflect under the app and you can directly upload it. Refer to the image below which shows uploading on Facebook.