Download Latest Version
This version of BlueStacks is obsolete and no longer supported. We recommend you to download the latest version. For any other queries please refer to
this link.
Sometimes users fail to uninstall BlueStacks app player from their systems due to one or more reasons. Follow the steps mentioned below for a clean uninstall of the app player:
Note: After executing the following steps all the data on app player will be lost and can not be recovered back
1. Restart your PC. 
2. Quit BlueStacks.
3. Download and execute troubleshooter from this URL.
4. Click "Yes" if asked for permissions and troubleshooter should start fixing the issue.
5. Once it removes all the traces of BlueStacks completely from your system, the below message should be visible on your screen.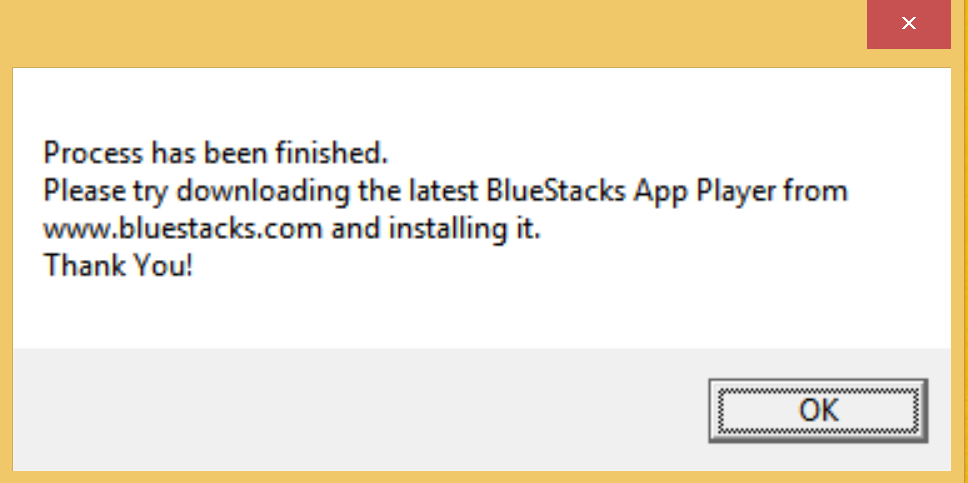 6. Click OK to complete the process.
Reinstall BlueStacks by downloading the latest version from our website.