Download Latest Version
This version of BlueStacks is obsolete and no longer supported. We recommend you to download the latest version. For any other queries please refer to
this link.
Sometimes user might experience login issue while using BlueStacks.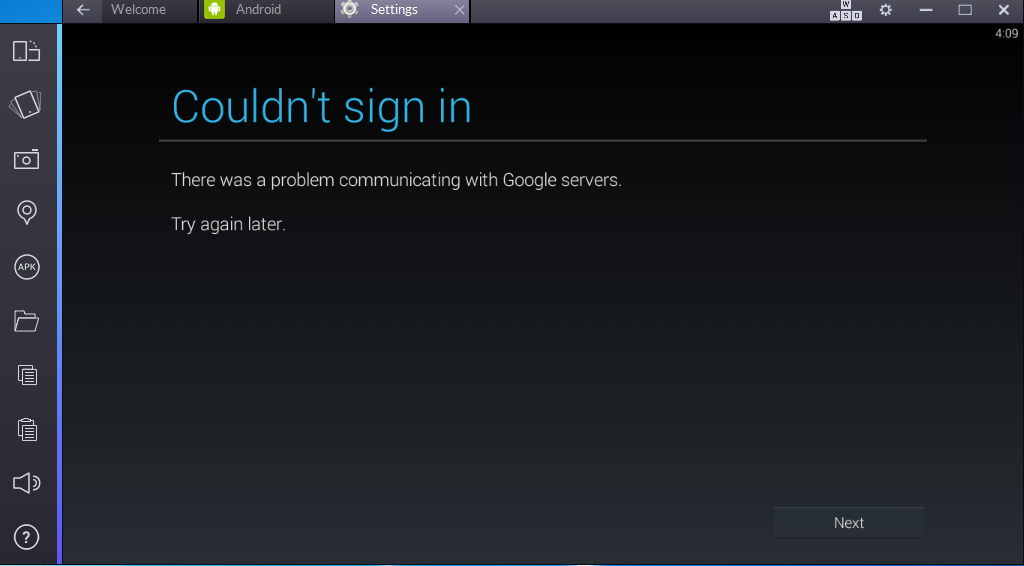 Kindly follow the steps mentioned below:
1) Quit the One time set up page and Navigate to "My BlueStacks" in "All Apps" section.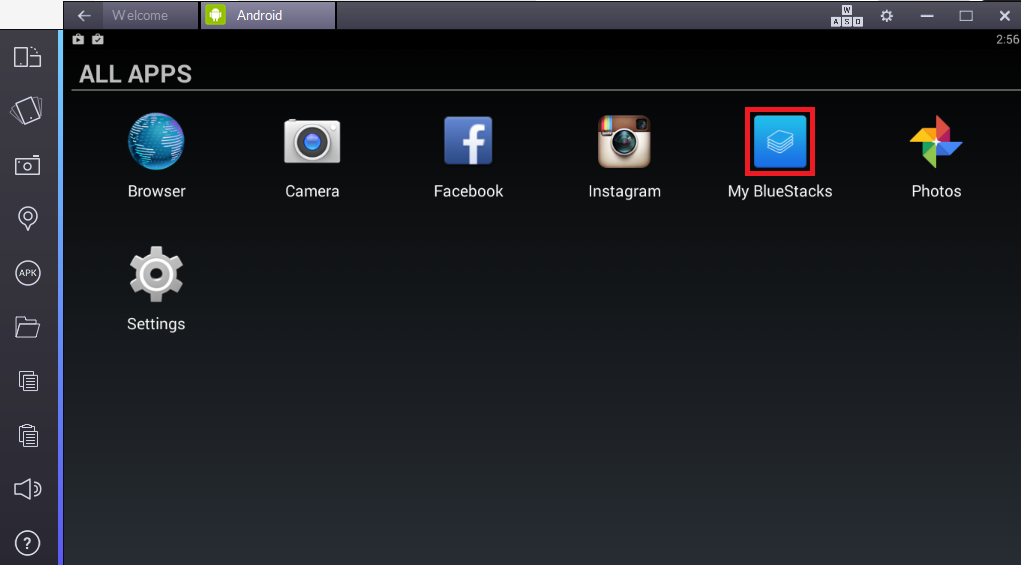 2) Click on "Add account" tab and select the account you wish to use.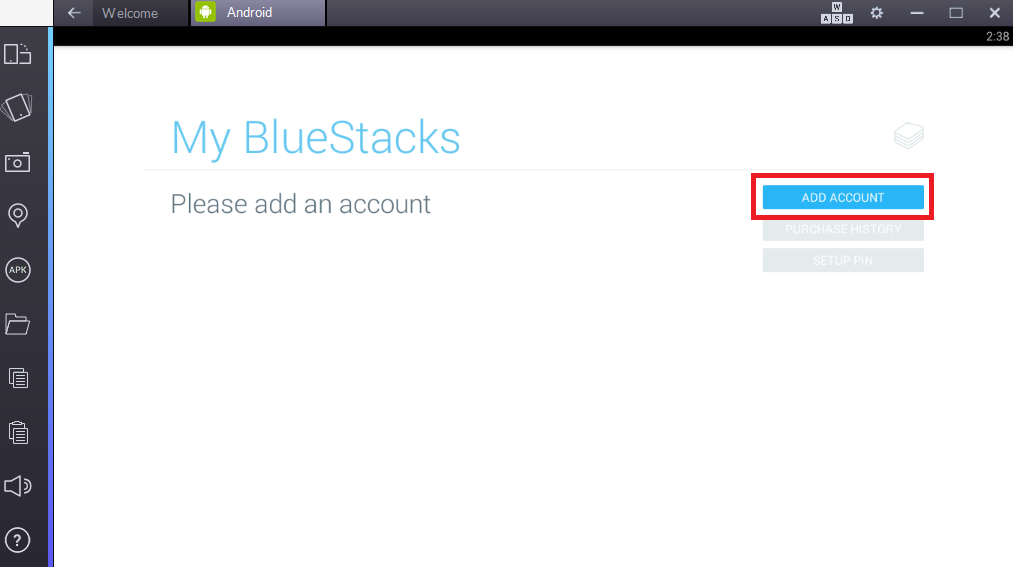 3) On clicking "Add account" a popup gives you option to choose account. Select account and click ok.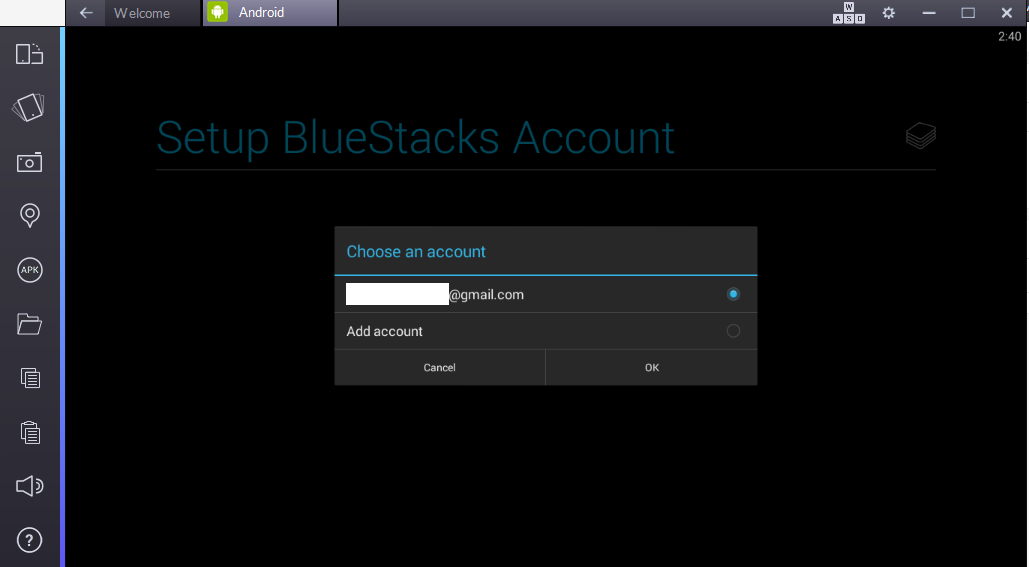 4) Follow on screen guidance to complete sign in process. You should be able to login successfully.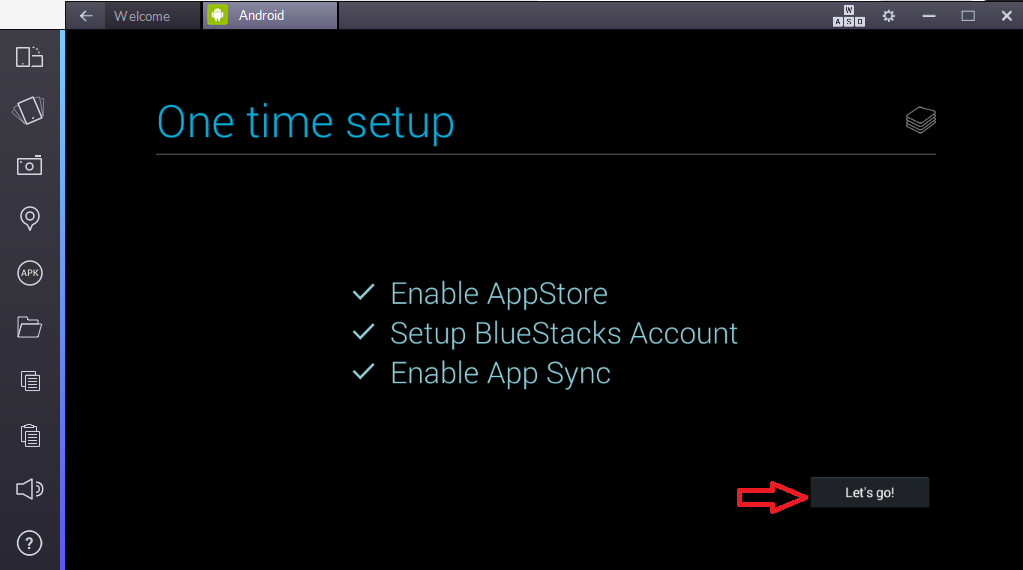 If you have any further questions, please email support at bluestacks dot com.