Download Latest Version
This version of BlueStacks is obsolete and no longer supported. We recommend you to download the latest version. For any other queries please refer to
this link.
We have resolved this issue and released a new version:
Kindly upgrade to the latest release from www.bluestacks.com. If the issue persists follow the steps mentioned below:
Sometimes BlueStacks freezes on a grey screen while loading Android tab and does not go any further as shown below.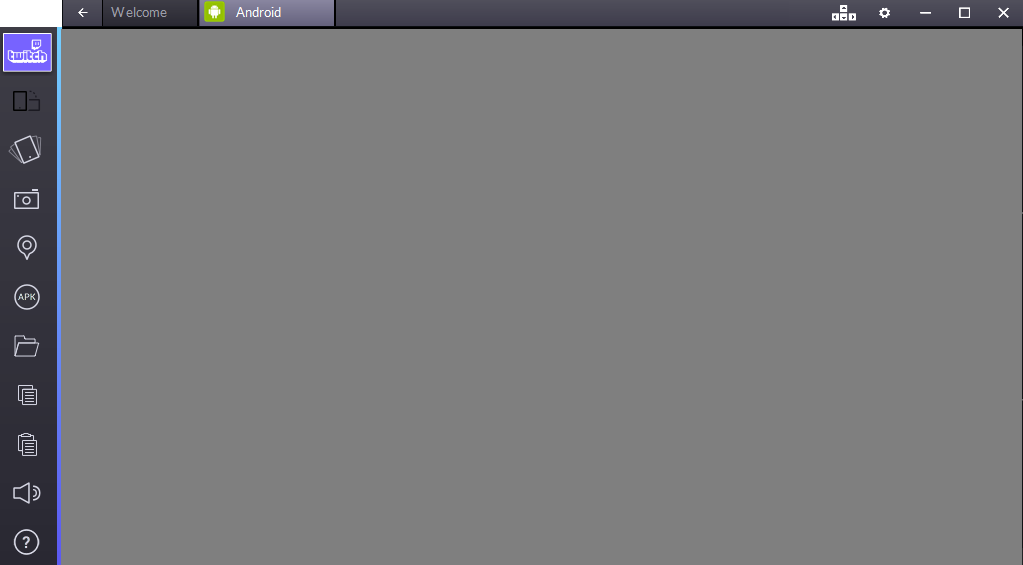 If you are facing the above issue, please right click on the BlueStacks icon in system tray -> Select "Quit" and re-launch BlueStacks.

This should fix the issue.
If you have any further questions, please email support at bluestacks dot com.