Download Latest Version
This version of BlueStacks is obsolete and no longer supported. We recommend you to download the latest version. For any other queries please refer to
this link.
Some times user might get the above issues while trying to install/download any app on BlueStacks or you might get the error "DF-DLA-15 error":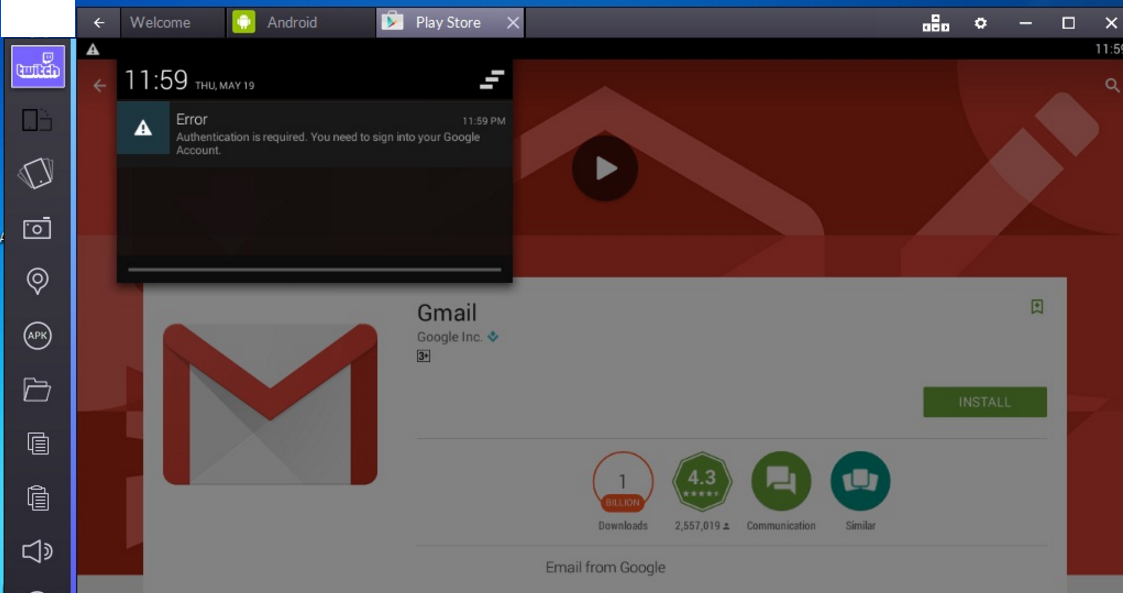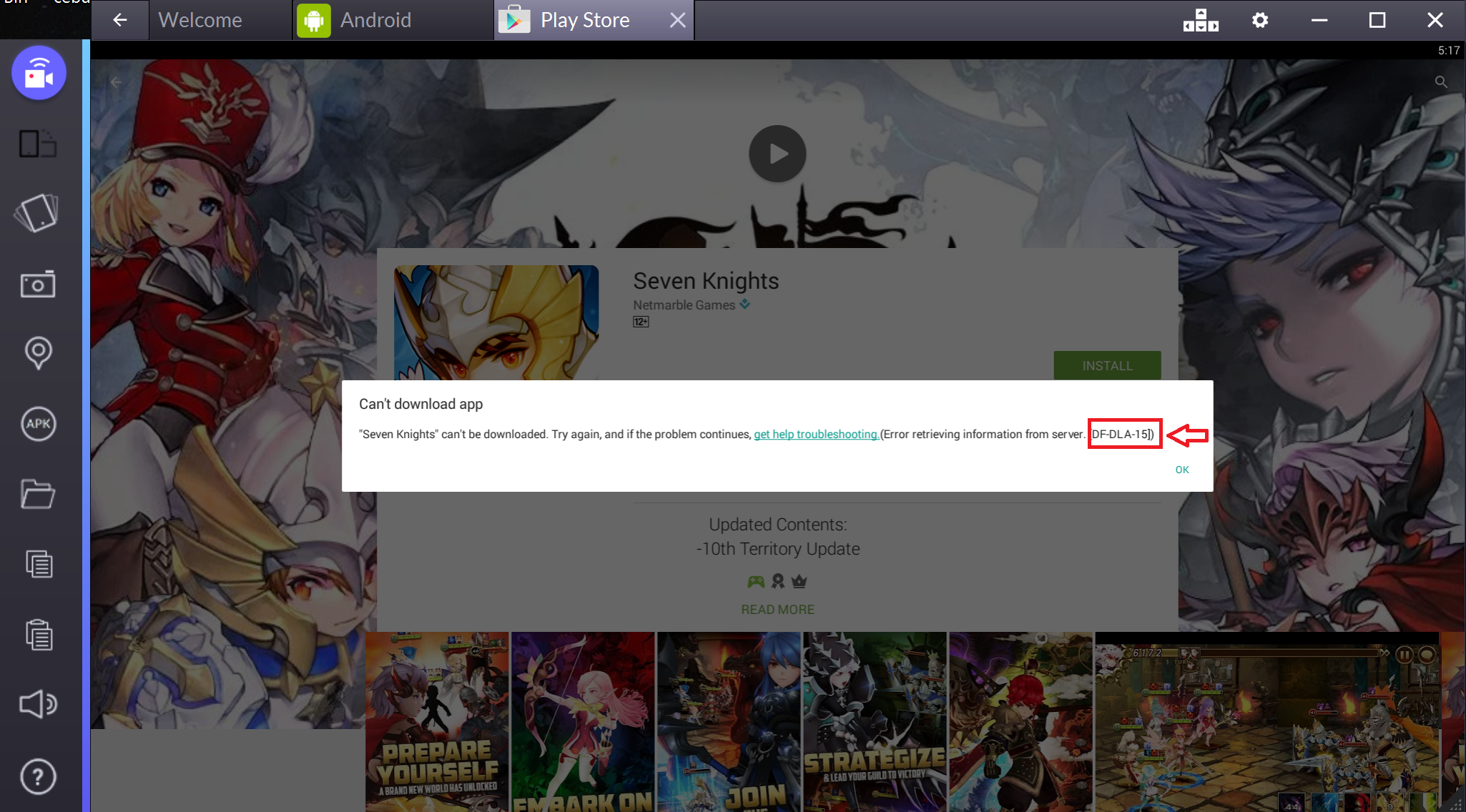 If you are facing any such issue, please follow the steps mentioned below.
1) Click on settings tab and select report problem as shown below.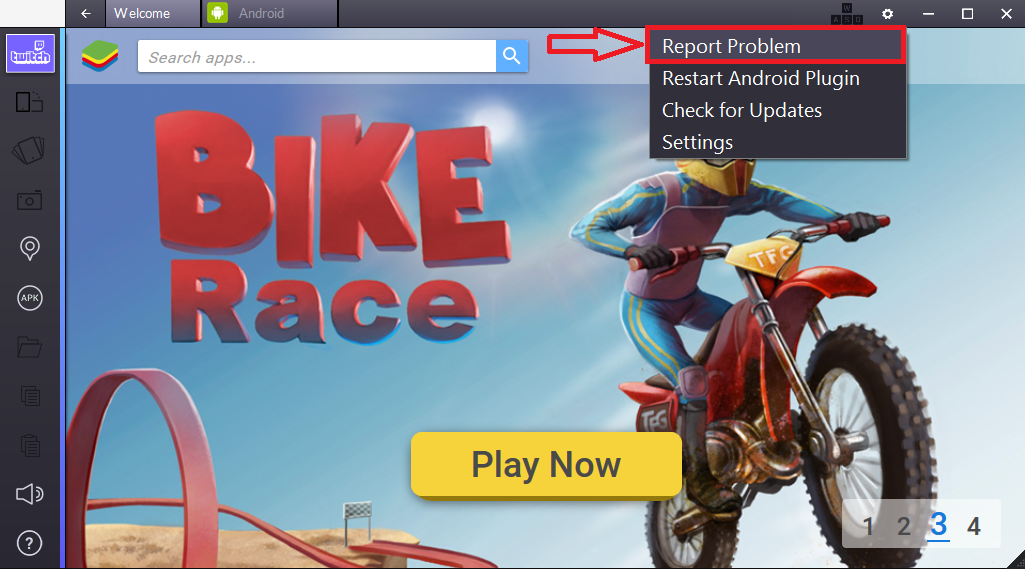 2) After clicking report problem select "issues with google play in categories"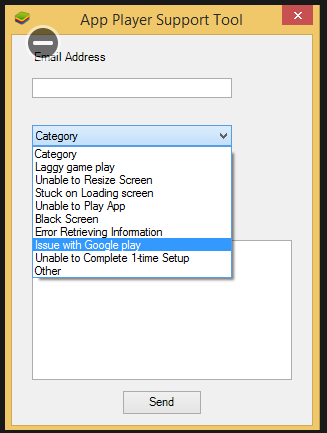 Troubleshooting would automatically fix the problem.
3) Restart BlueStacks using this URL
http://support.bluestacks.com/hc/en-us/articles/206775323-How-to-restart-BlueStacks-
You should not get the issue anymore and trying to install app will redirect you to app store as shown below , here once you click on retry you will be able to install the app.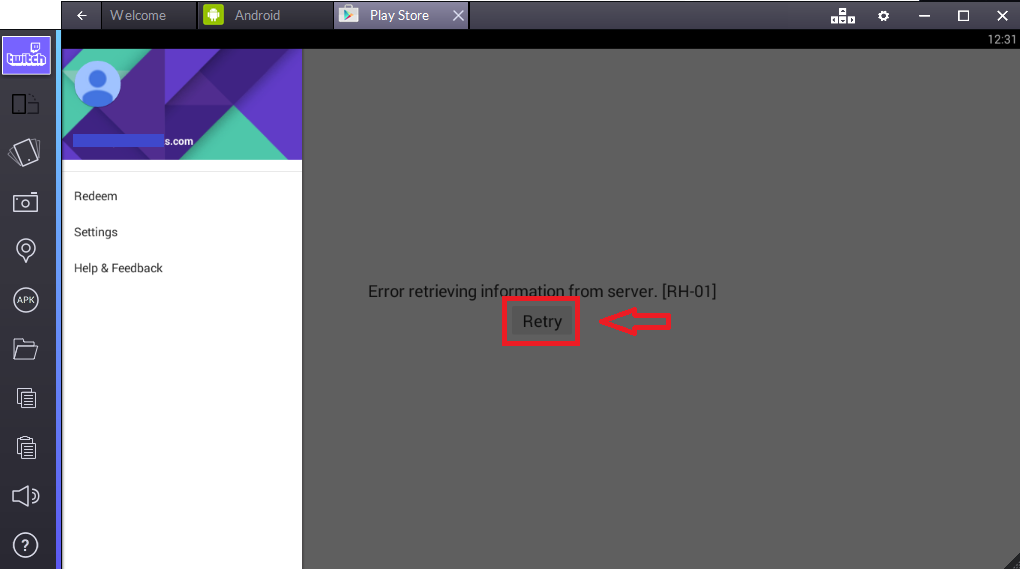 If same issue still persists please write to us at support@bluestacks.com