Download Latest Version
This version of BlueStacks is obsolete and no longer supported. We recommend you to download the latest version. For any other queries please refer to
this link.
Please follow the steps mentioned below to change language & keyboard settings:
1. Click on Settings option present on BlueStacks home screen and then tap on 'Preferences'.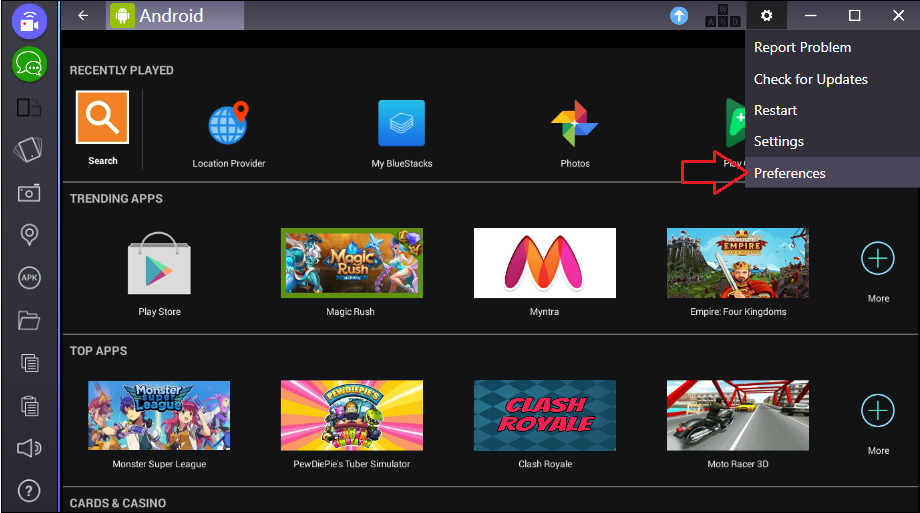 2. Click on '*Language' drop-down to change BlueStacks language (as shown below) & then 'Close' option.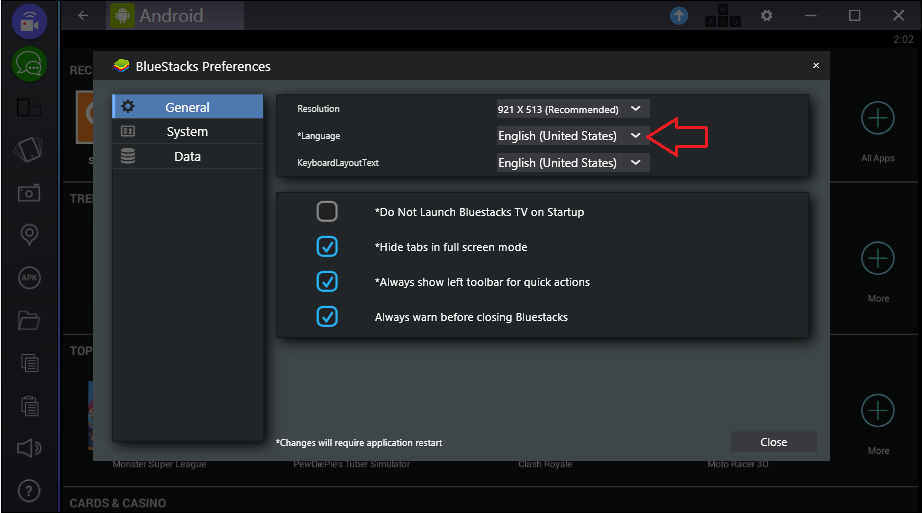 3. To change keyboard layout, click on third drop-down 'KeyboardLayoutText' (as shown below).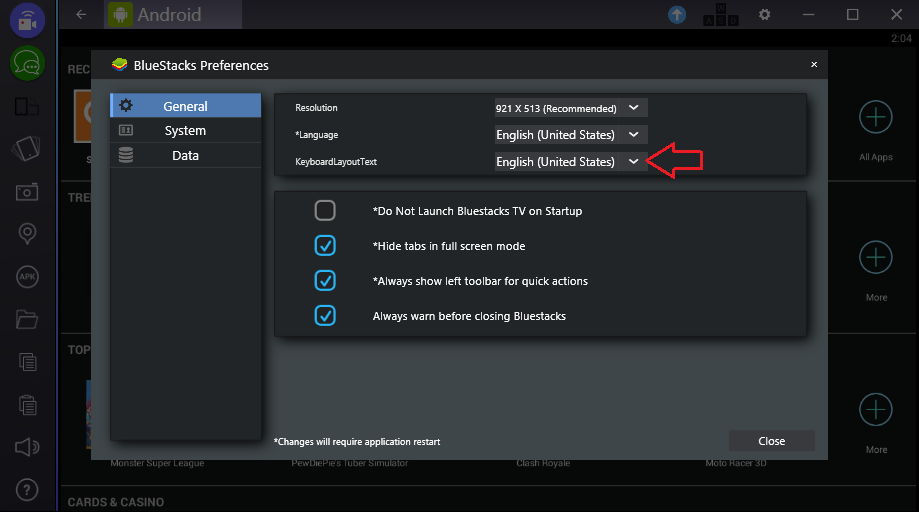 If you have any further questions, please send email to support at bluestacks dot com.