Download Latest Version
This version of BlueStacks is obsolete and no longer supported. We recommend you to download the latest version. For any other queries please refer to
this link.
Please backup your data and applications before performing a factory reset, so you can restore it post re-installing BlueStacks.
Article on Backup and Restore BlueStacks:
https://bluestacks.zendesk.com/hc/en-us/articles/214669663-How-to-backup-restore-data-on-BlueStacks-
Follow the steps mentioned below to factory reset BlueStacks (Resetting all settings & delete all data on BlueStacks):
1. Click on 'Settings' option and open 'Preferences'.

2. On BlueStacks Preferences, open 'Data' tab and click on 'Factory Reset' button as shown below: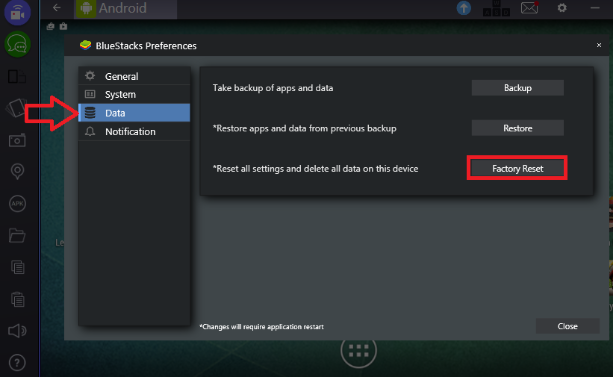 3. A pop-up will appear, click on 'Yes' to completely erase all your apps and data.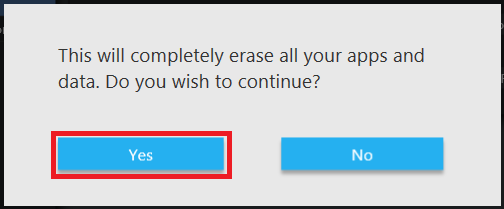 For more information, contact us at support@bluestacks.com.