Download Latest Version
This version of BlueStacks is obsolete and no longer supported. We recommend you to download the latest version. For any other queries please refer to
this link.
This tutorial will guide you to check your subscription status on BlueStacks.
Click on the star on navigation bar of BlueStacks.

You will be redirected to "My BlueStacks"  and if you are already a subscriber the validity of your account will be reflected under Premium subscription plan. You can also navigate to purchase history to check which card is added and confirm the date on which the subscription was purchased.
The email address used while purchasing your subscription will also be listed on "My BlueStacks".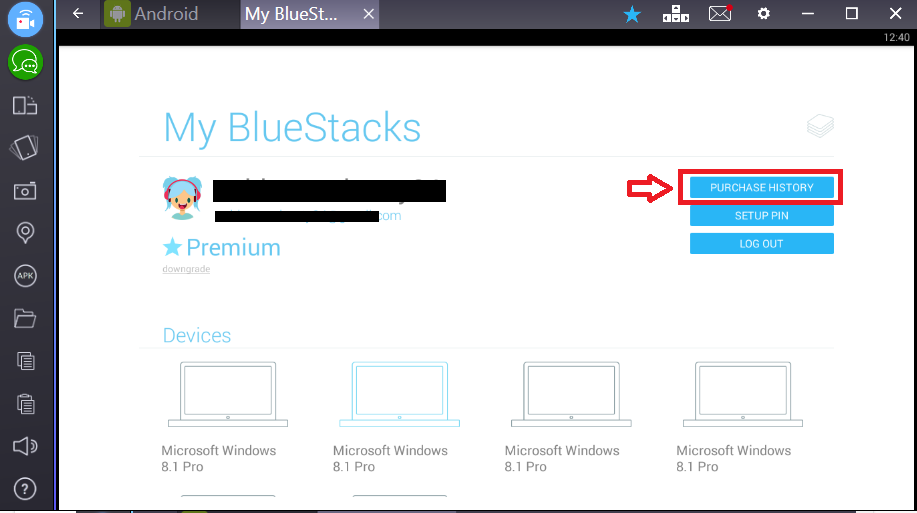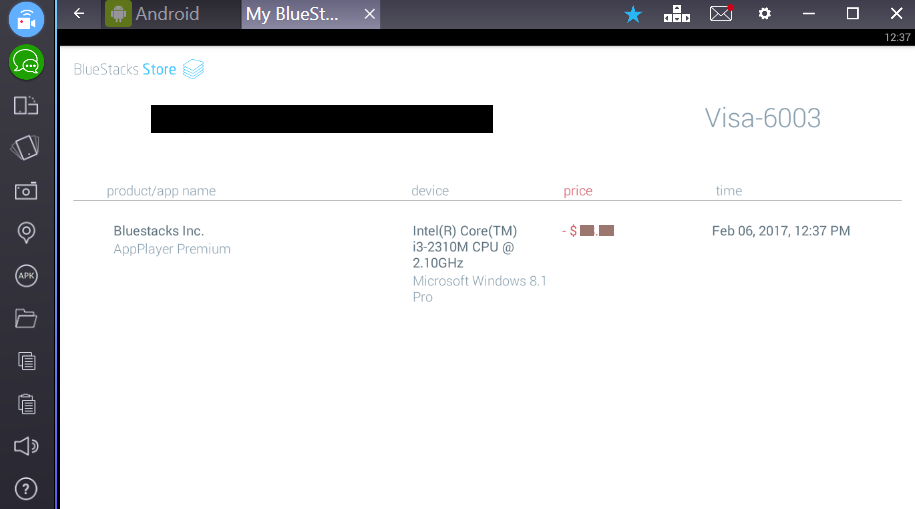 NOTE: Prices are not shown above as these are subject to change. 
If you have any further questions, please send email to support at bluestacks dot com.