Purpose
In case you're unable to see images after the upgrade, this article will guide you on how to resolve it. 

Benefits
You will be able to view images after the upgrade without any issues. 
Audience
All users who cannot view their images in File Manager after the upgrade.
BlueStacks Versions affected 
Client version: 4.0.1.90 and above. 
Engine version: 4.2.1.9717 and above.
Geo's affected
All Geo's
Steps:
1. Click on 'System apps' as shown in the screenshot below.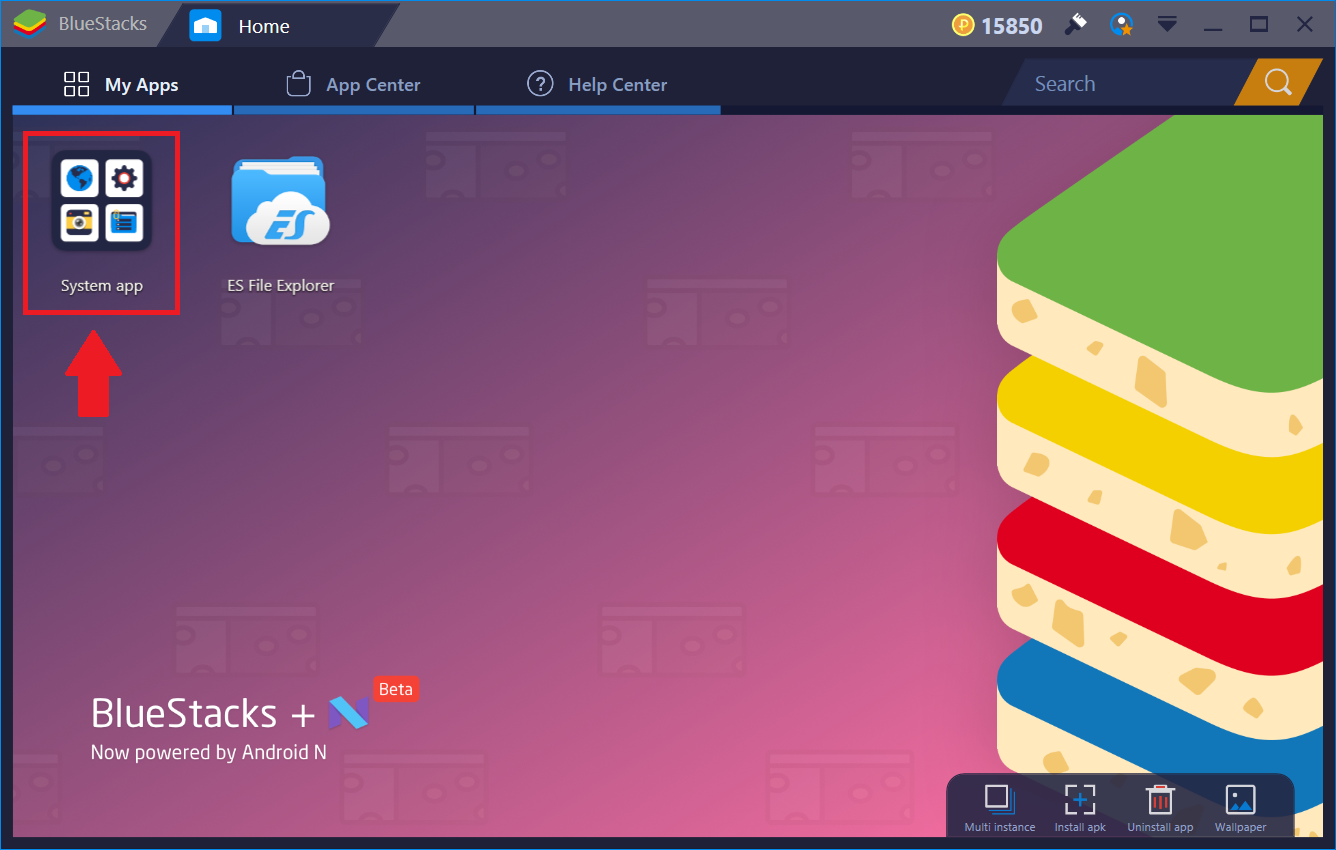 2. Click to launch 'Media manager'.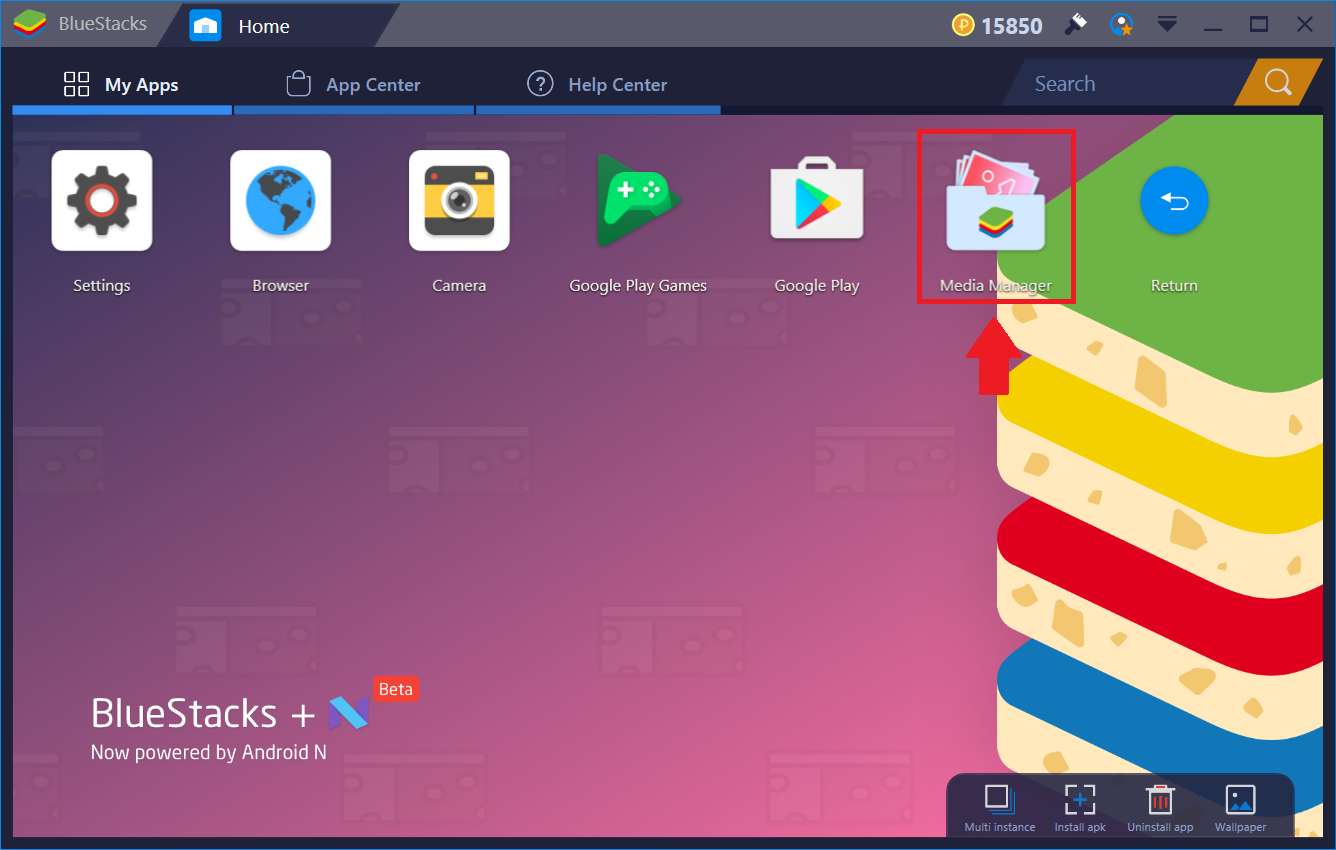 3. After launching 'Media manager', click on 'Import From Windows' as shown below in the screenshot.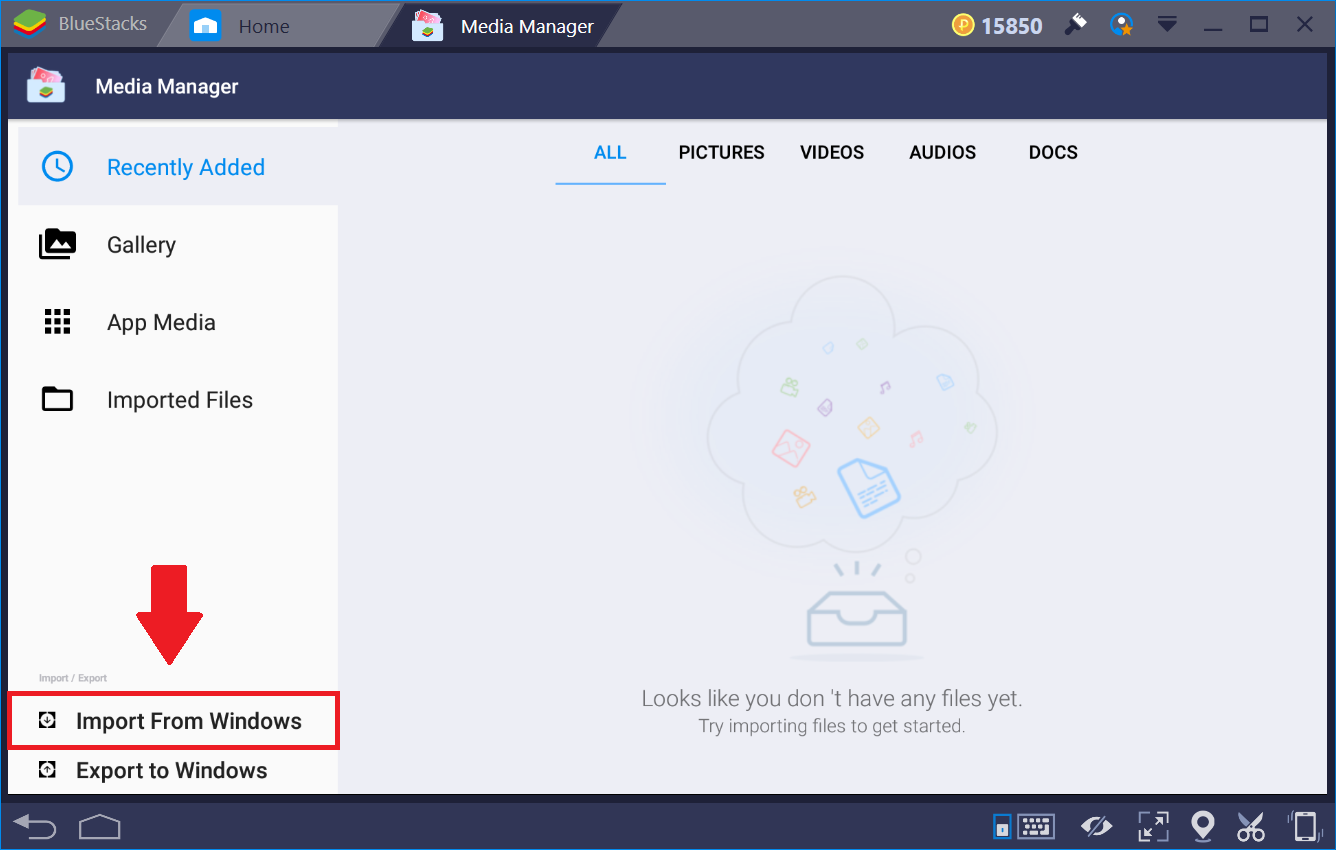 4. After clicking 'Import From Windows', it will ask you to navigate the path C:\ProgramData\BlueStacks\Engine\UserData\SharedFolder, select the images in the folder.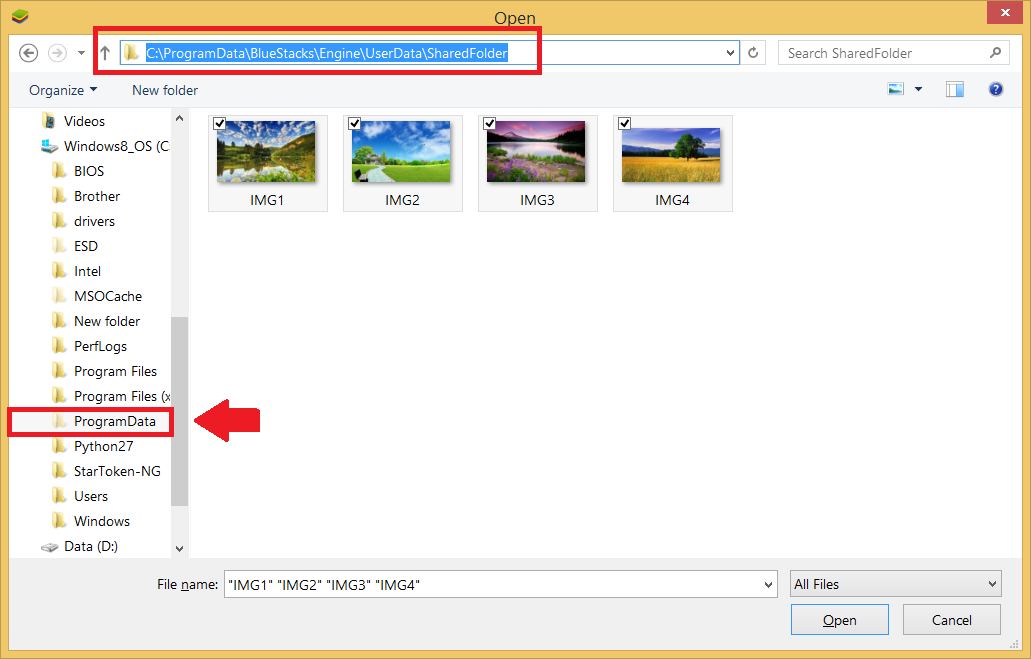 5. Click on 'Open' at the bottom as shown below and you are done.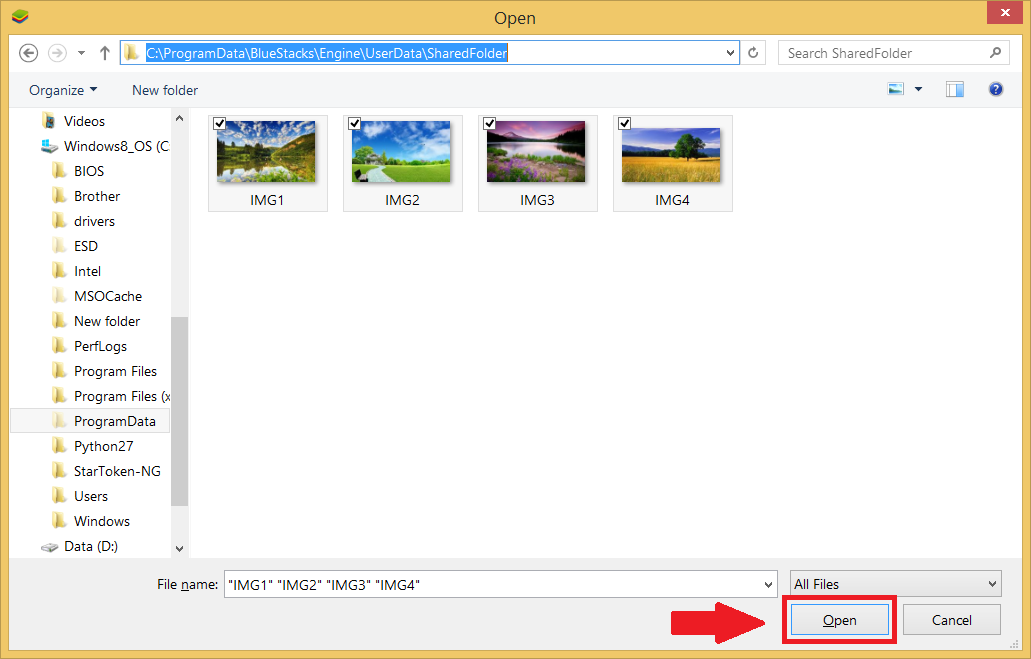 Selected images will start importing to Media Manager and the progress will be displayed.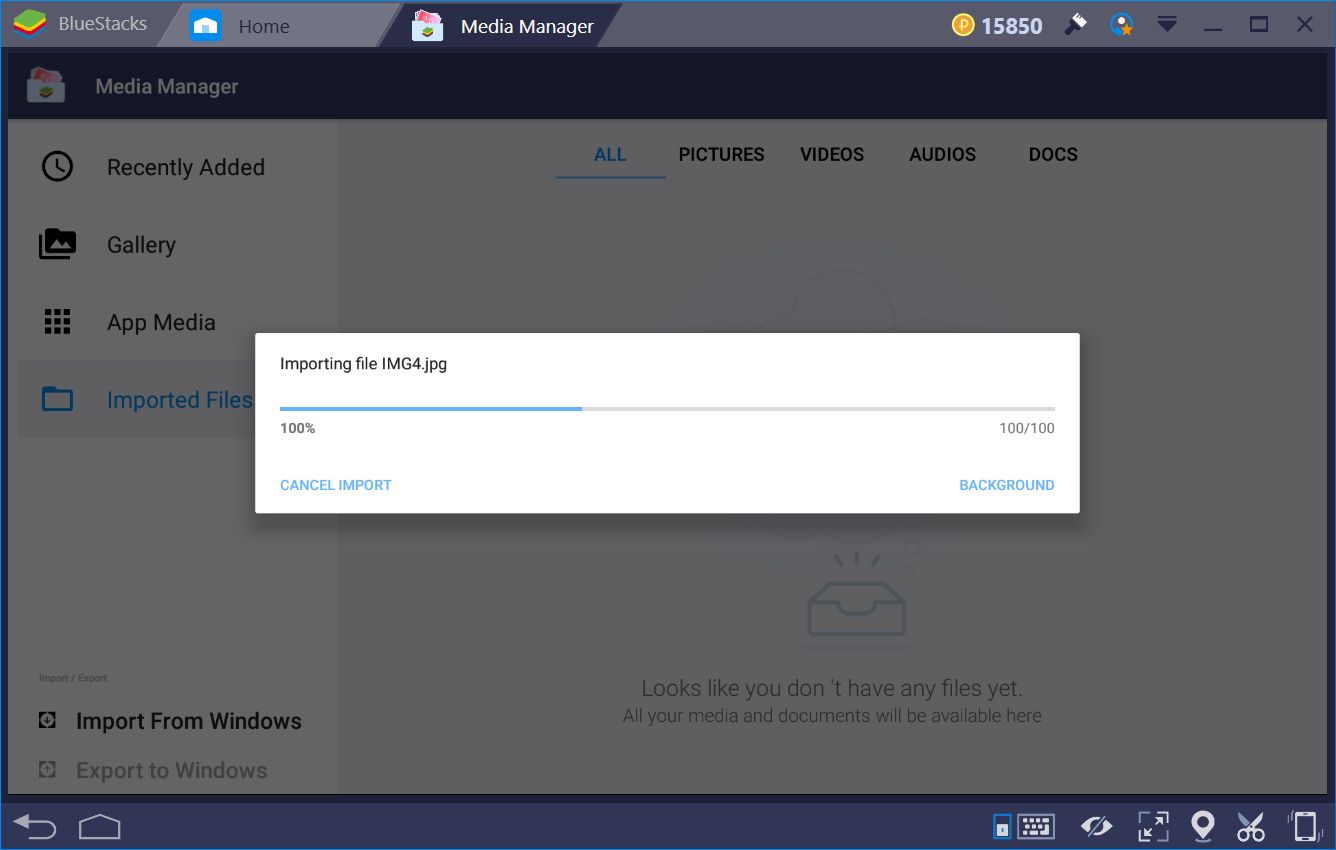 Now the imported images will be displayed as shown below.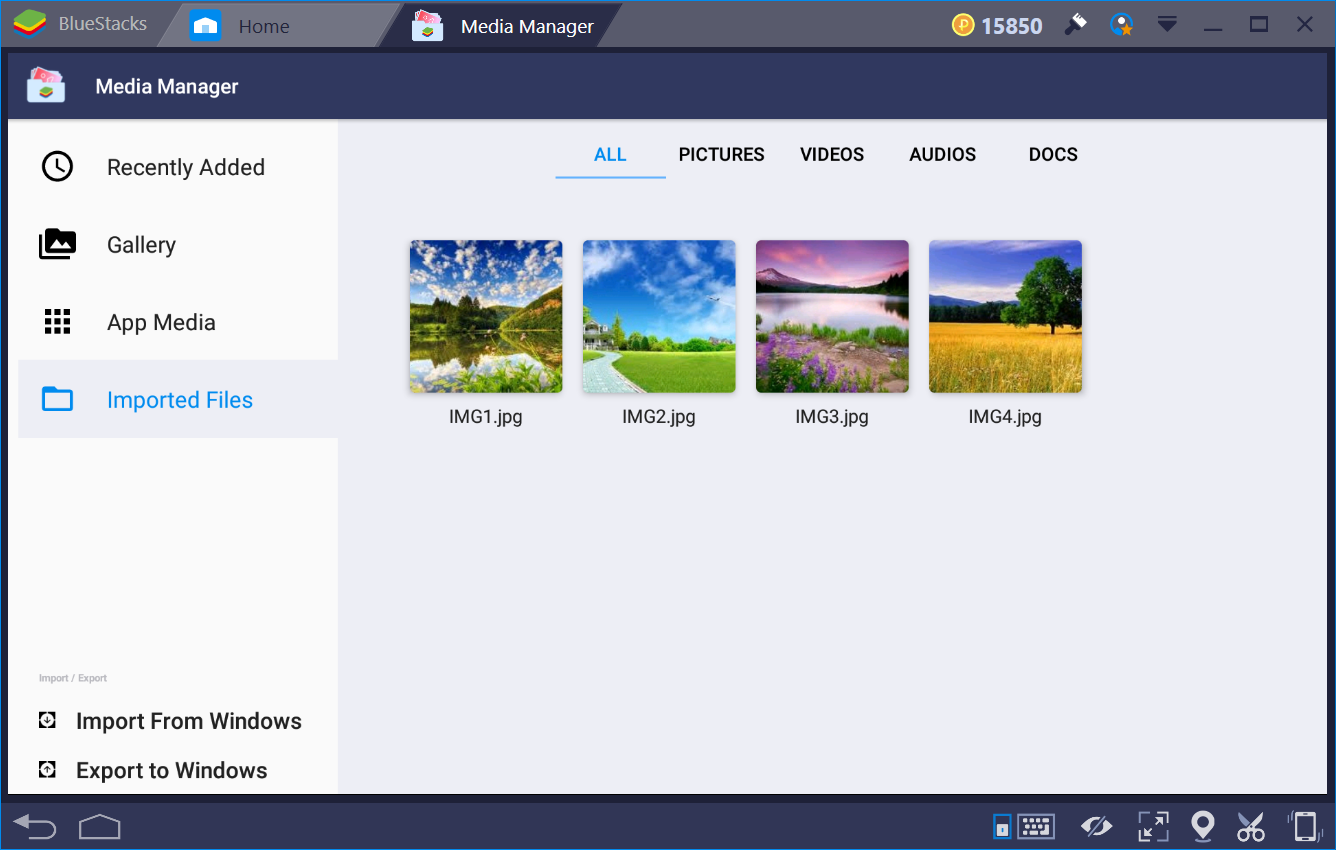 We genuinely appreciate your choosing BlueStacks. We hope you enjoy using it. If you have any further questions, please contact us at support at bluestacks dot com. Thank you very much.
Last updated on January 15th, 2018.