How will this help?
BlueStacks allows you to play your favorite Android games on your Mac. This article will acquaint you with all the steps you need to follow for downloading and installing BlueStacks for macOS.
NOTE: If you're unable to install BlueStacks on macOS 11 Big Sur using the steps given below, we suggest that you remove VirtualBox from your Mac and try installing BlueStacks again. To learn how to do this, refer to this article.
---
What steps do I need to follow?
Note: Please make sure that your Mac meets the minimum specifications for running BlueStacks.
1. Visit our official website and click on either of the "Download BlueStacks 4" buttons, as shown below.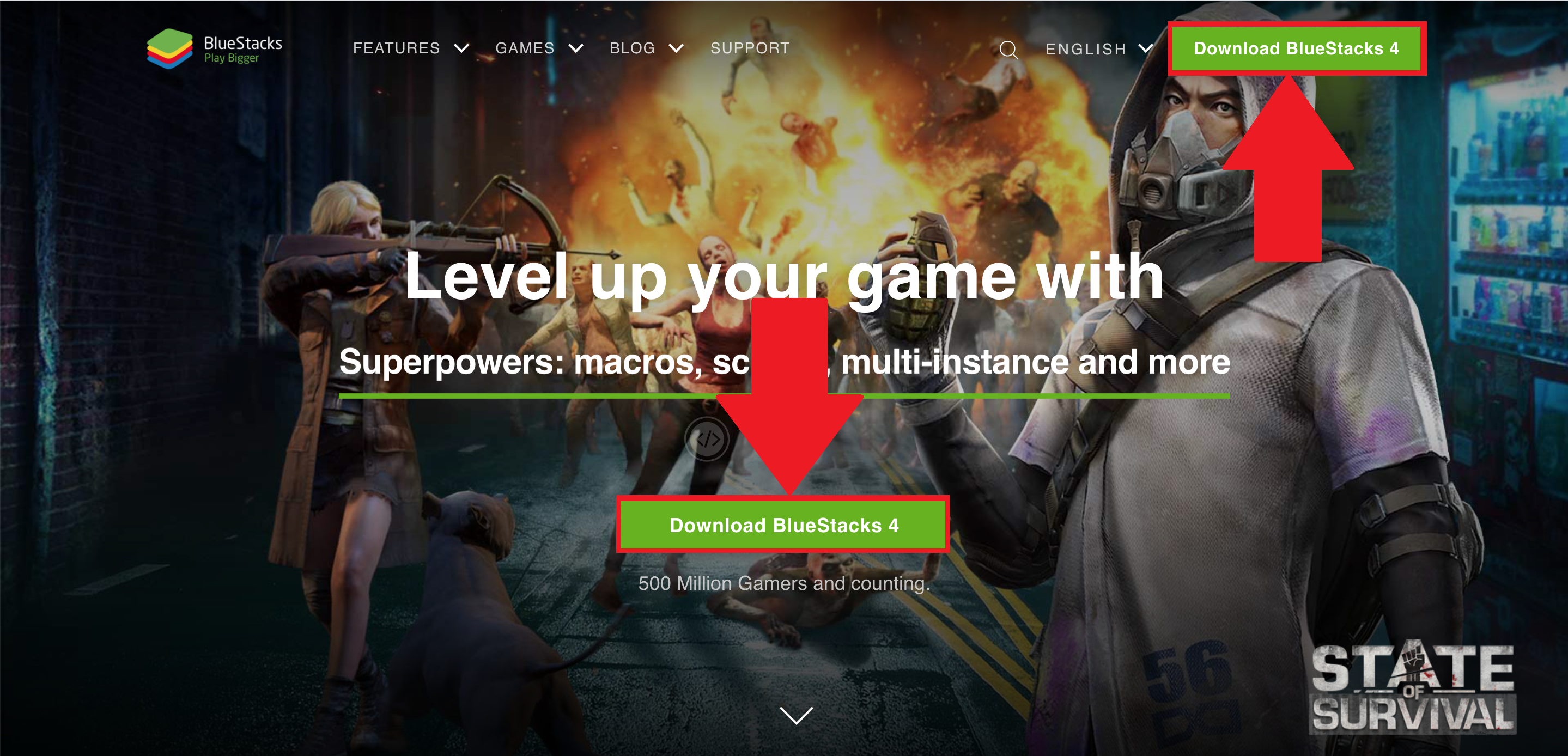 2. The BlueStacks Installer will now automatically begin to download. Once it gets downloaded onto your Mac, double-click on it.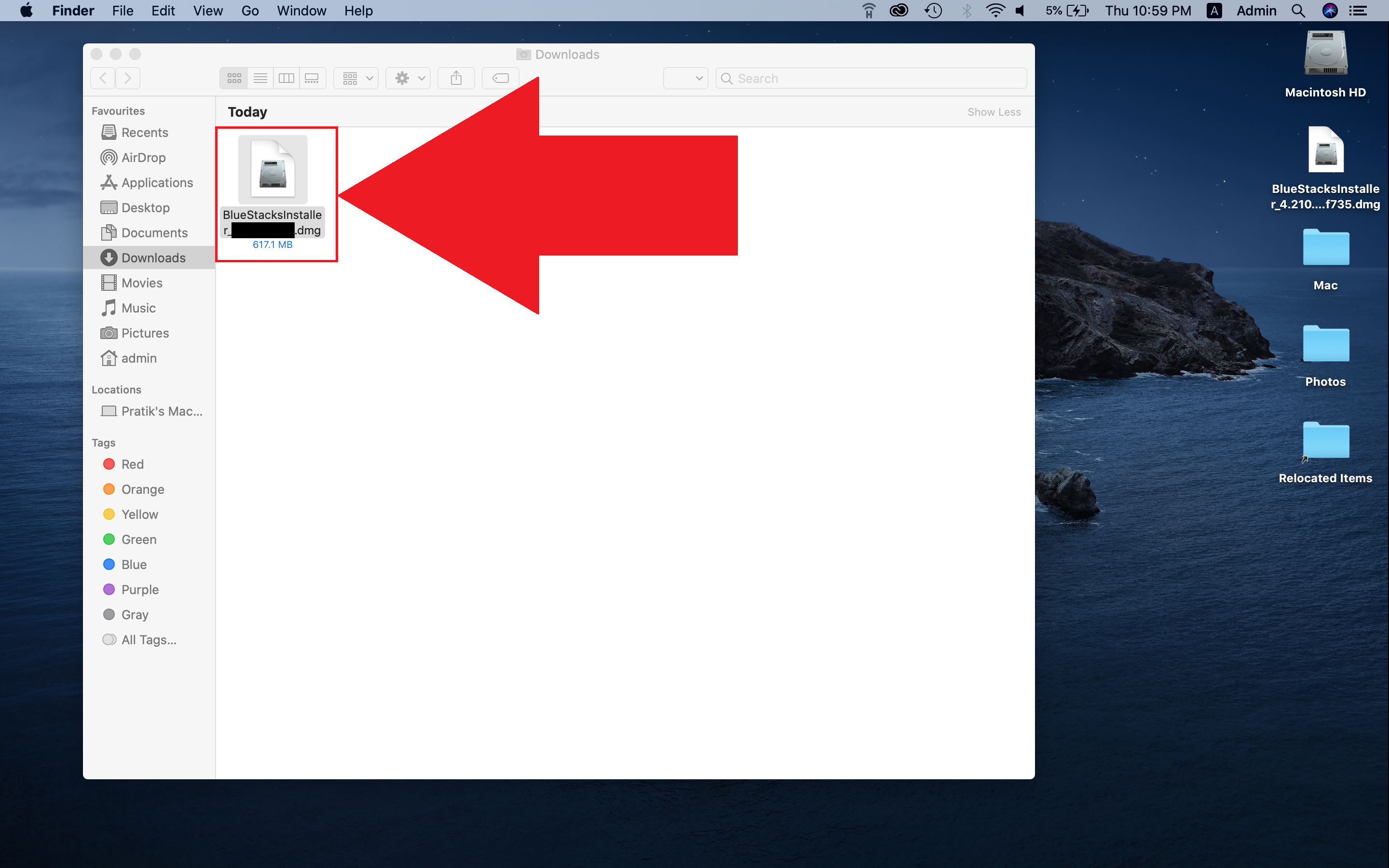 3. The BlueStacks Installer will now open. Here, double-click on the BlueStacks icon to begin the installation process.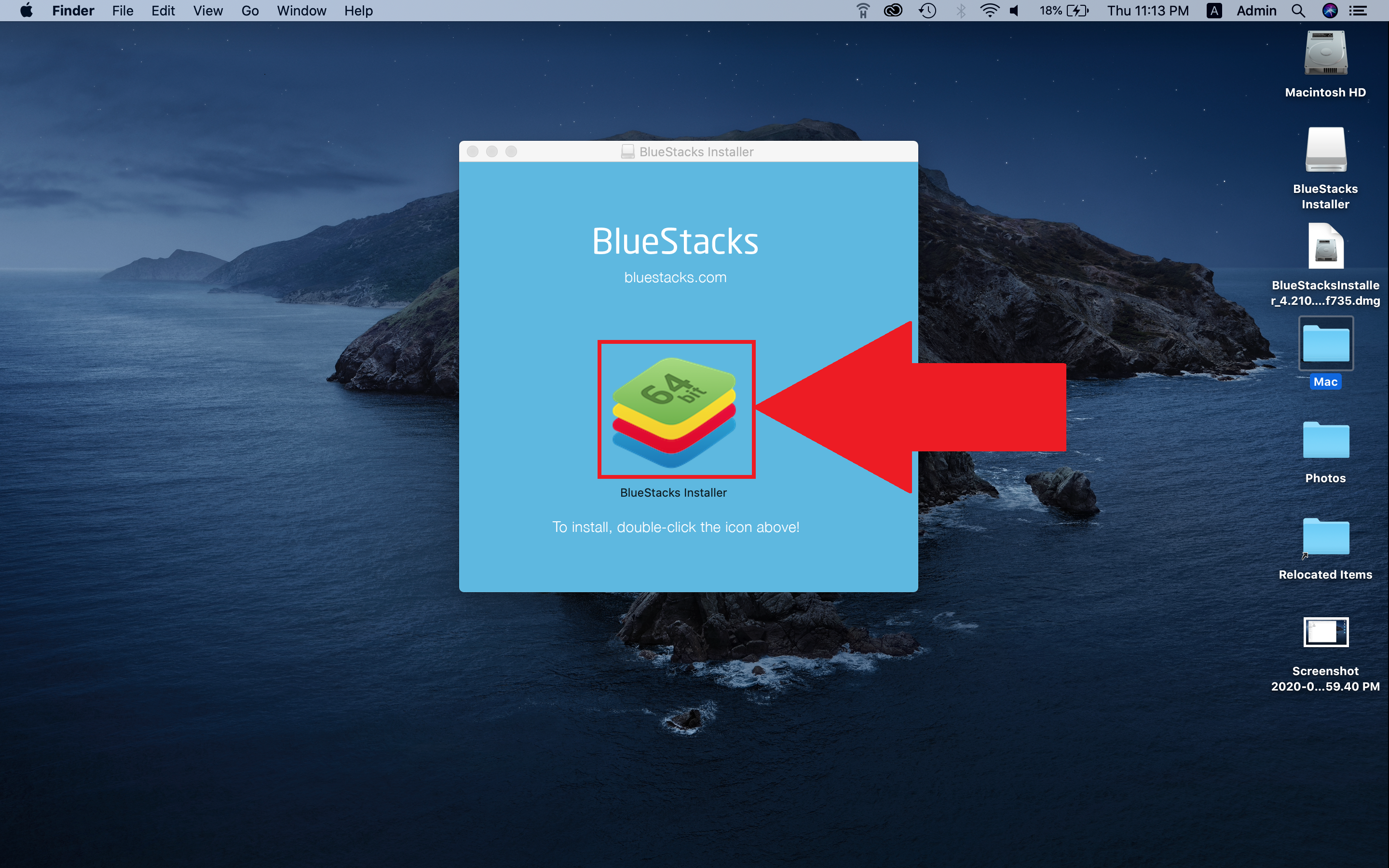 4. You will now be asked to confirm whether you want to use the BlueStacks Installer. Click on "Open" to proceed.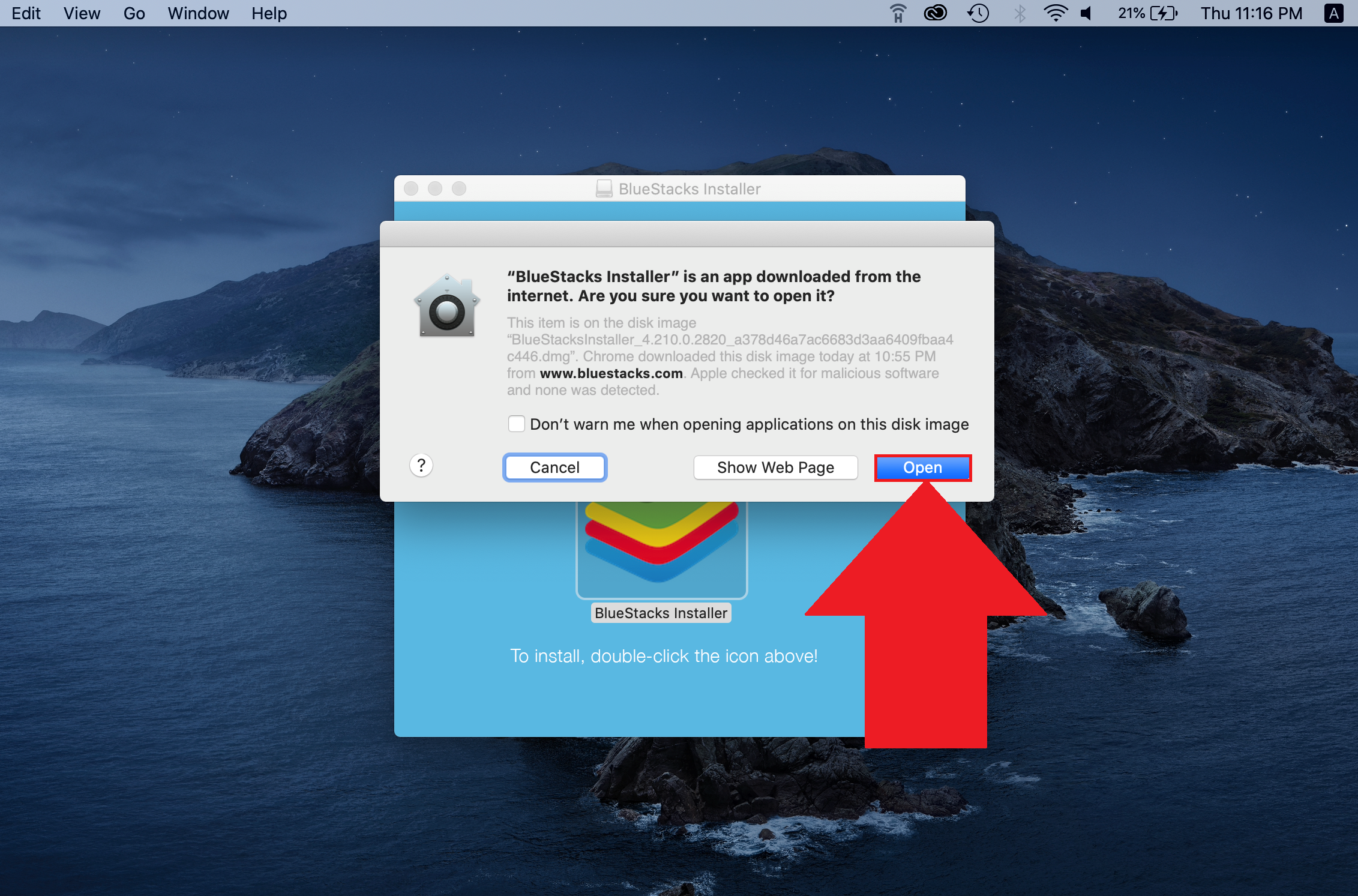 5. A new BlueStacks window will appear. Here, click on "Install Now".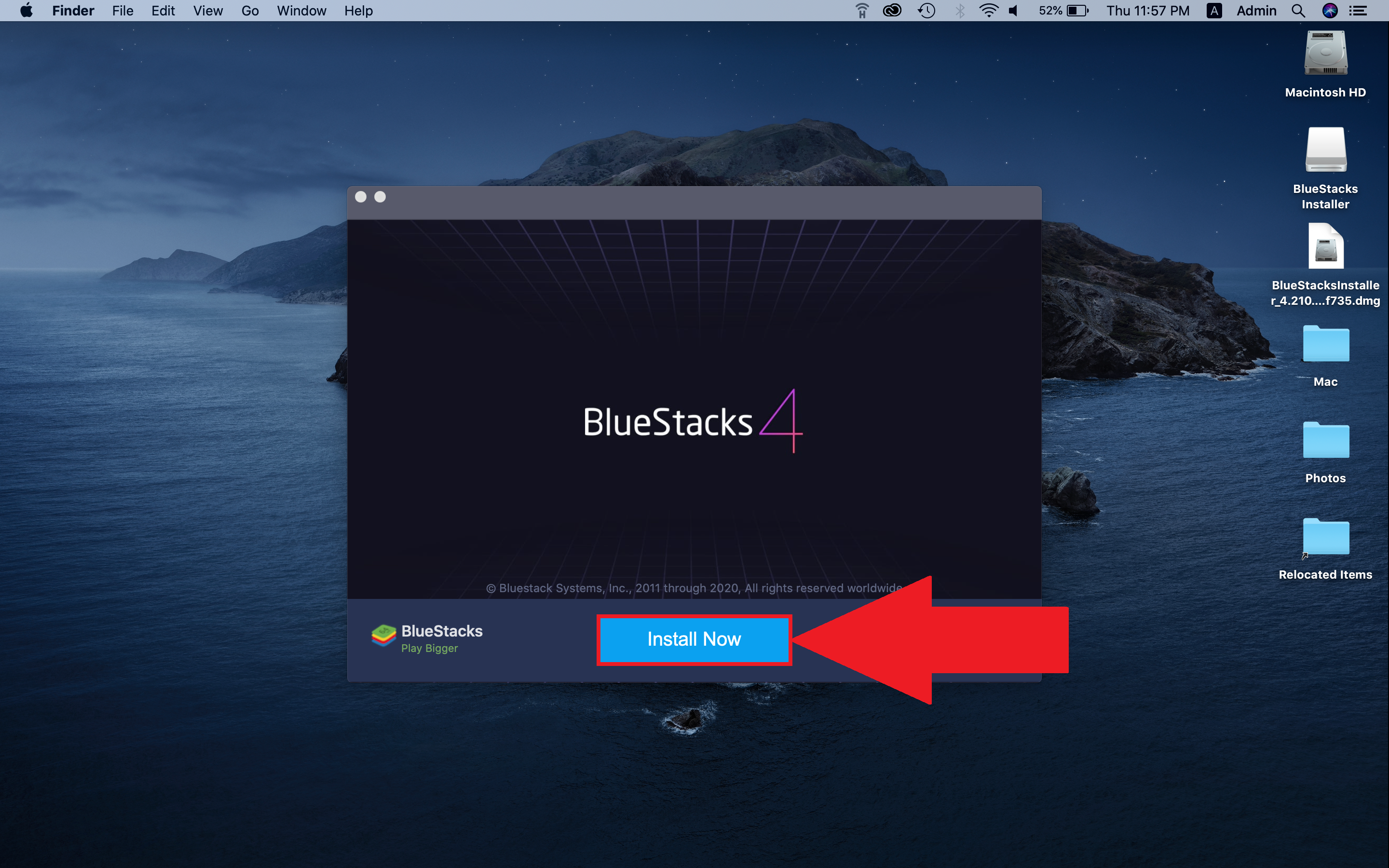 6. You will now be asked to confirm your username and password. Fill in the relevant information and click on "Install Helper".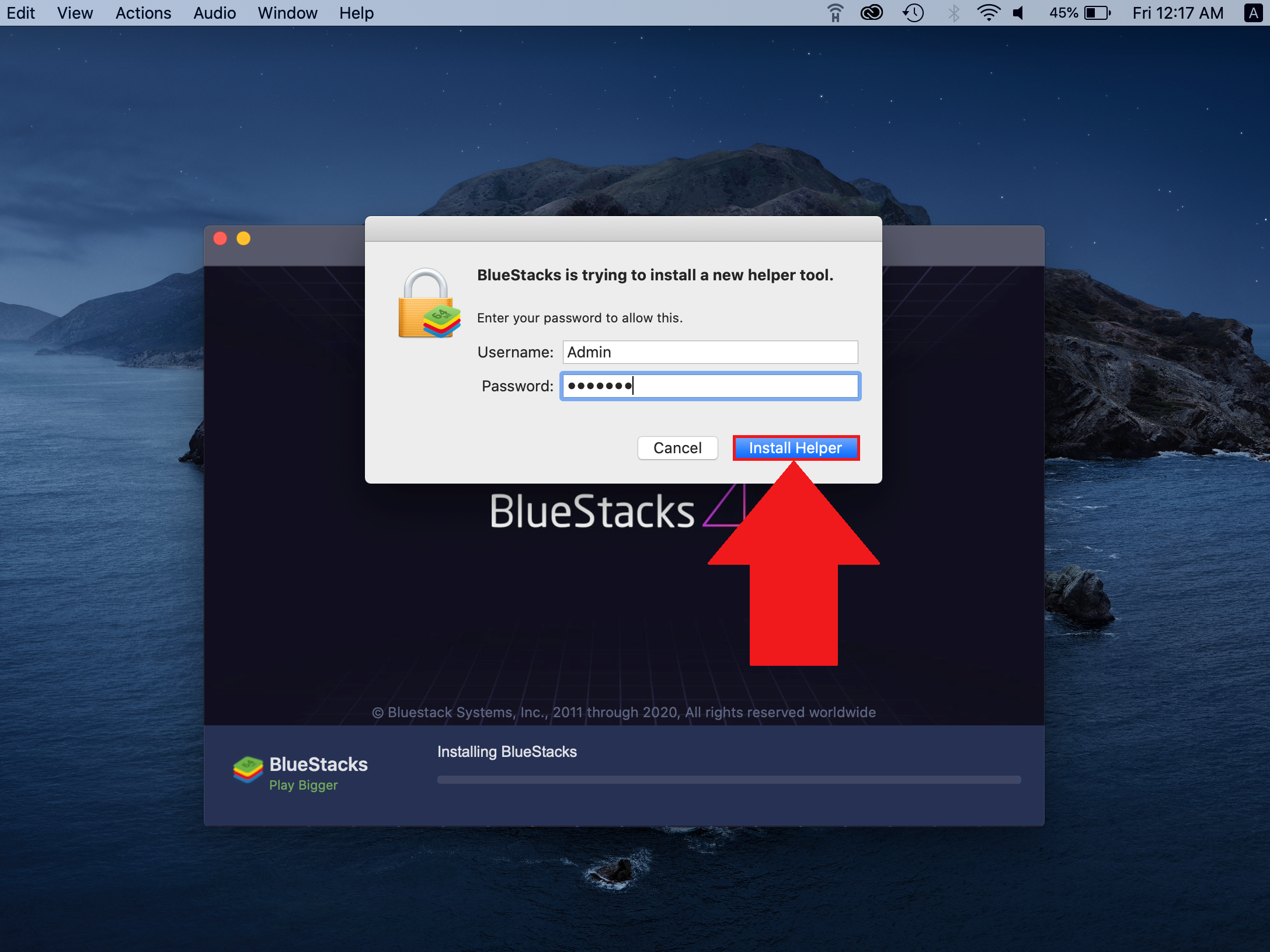 7. After entering your user information, a "System Extension Blocked" popup will appear. Here, click on "Open Security & Privacy".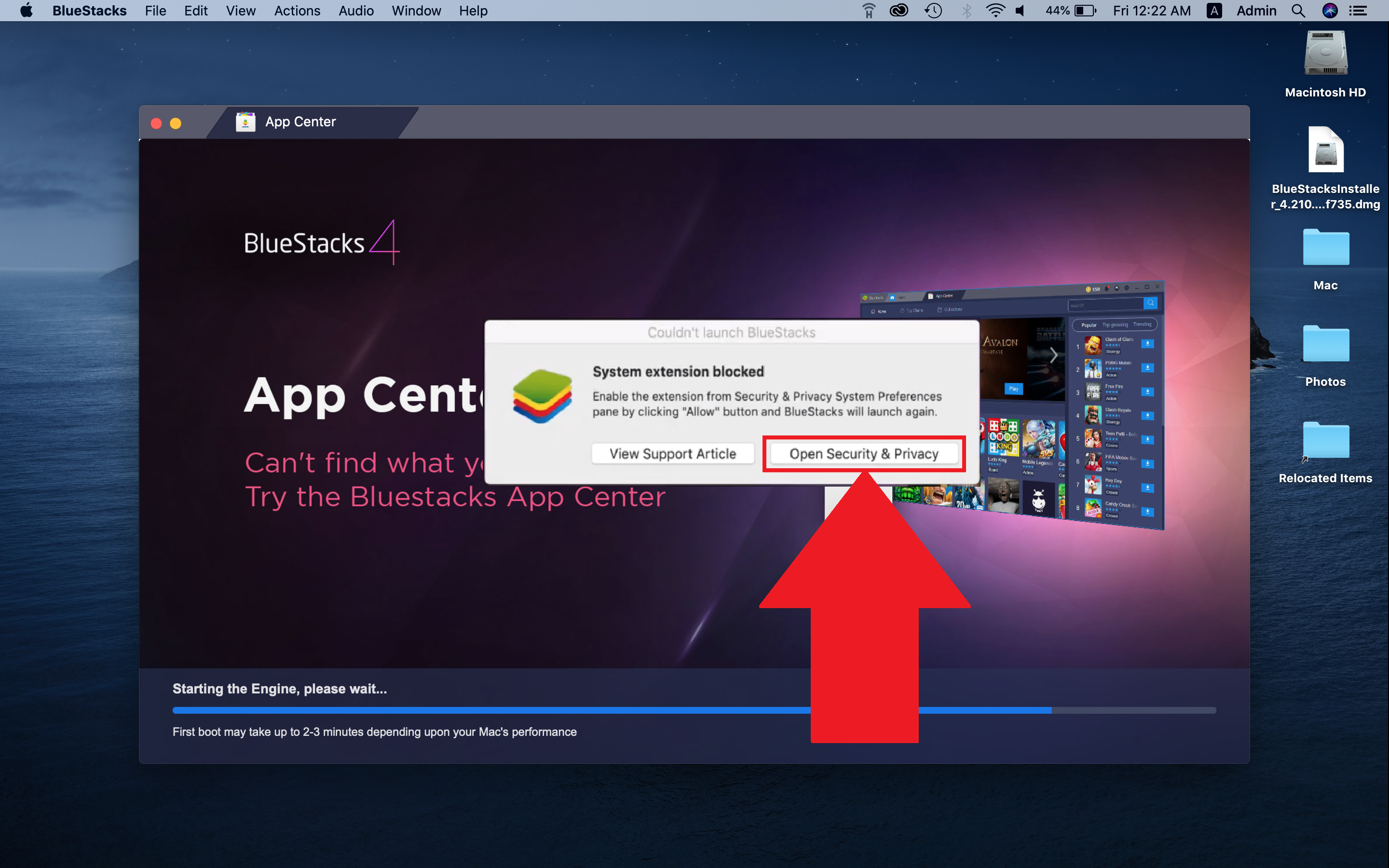 8. The Security & Privacy settings will open up. Here, click on the "Allow" button inside the General tab, as shown below.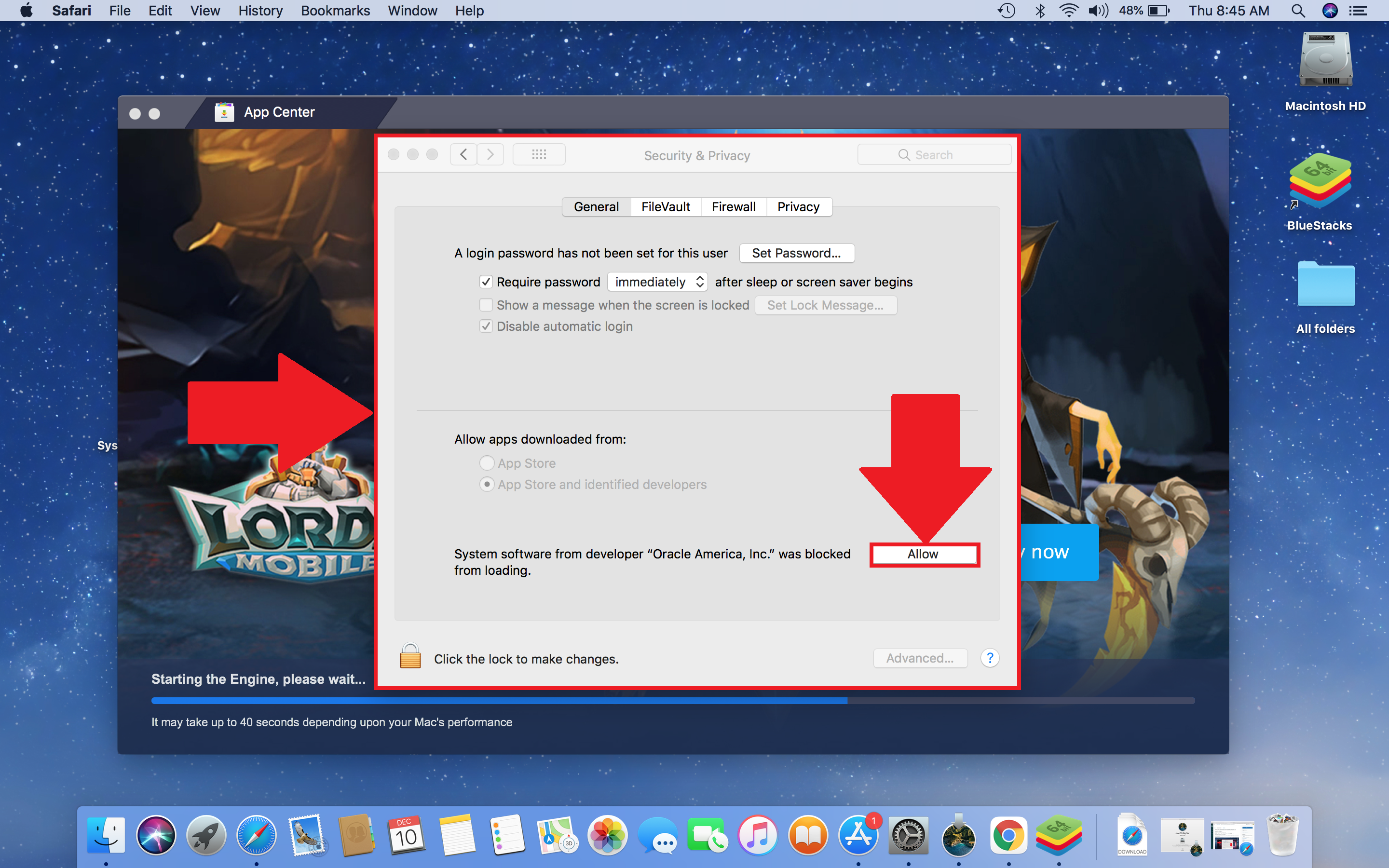 9. If you're on macOS 11 Big Sur, you will need to click on "Restart" and reboot your Mac. However, if you're on macOS 10.15 Catalina or below, you can skip ahead to step 12.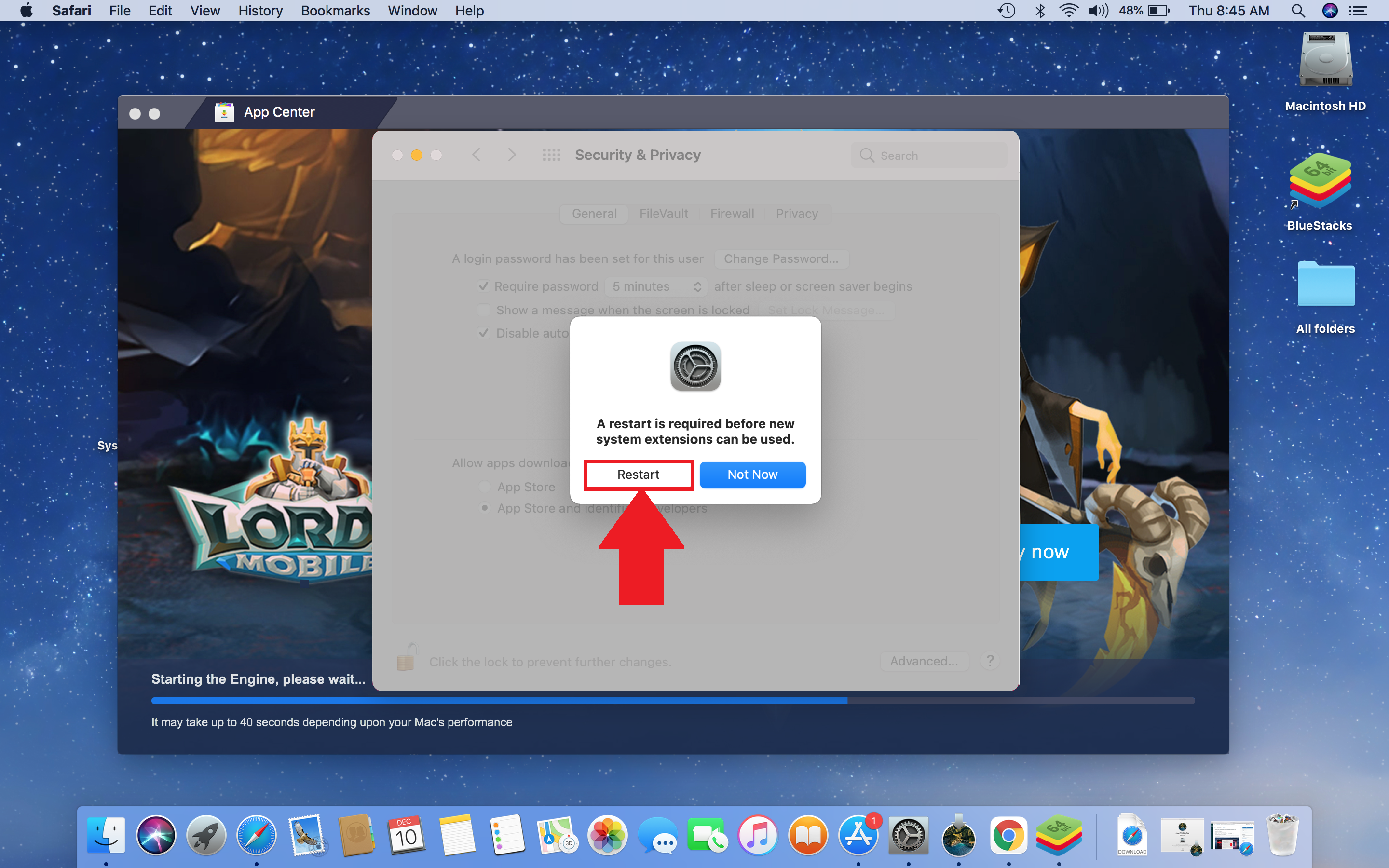 10. You may receive the message shown below, which will prevent you from restarting. In such a case, click on "Cancel" and close BlueStacks.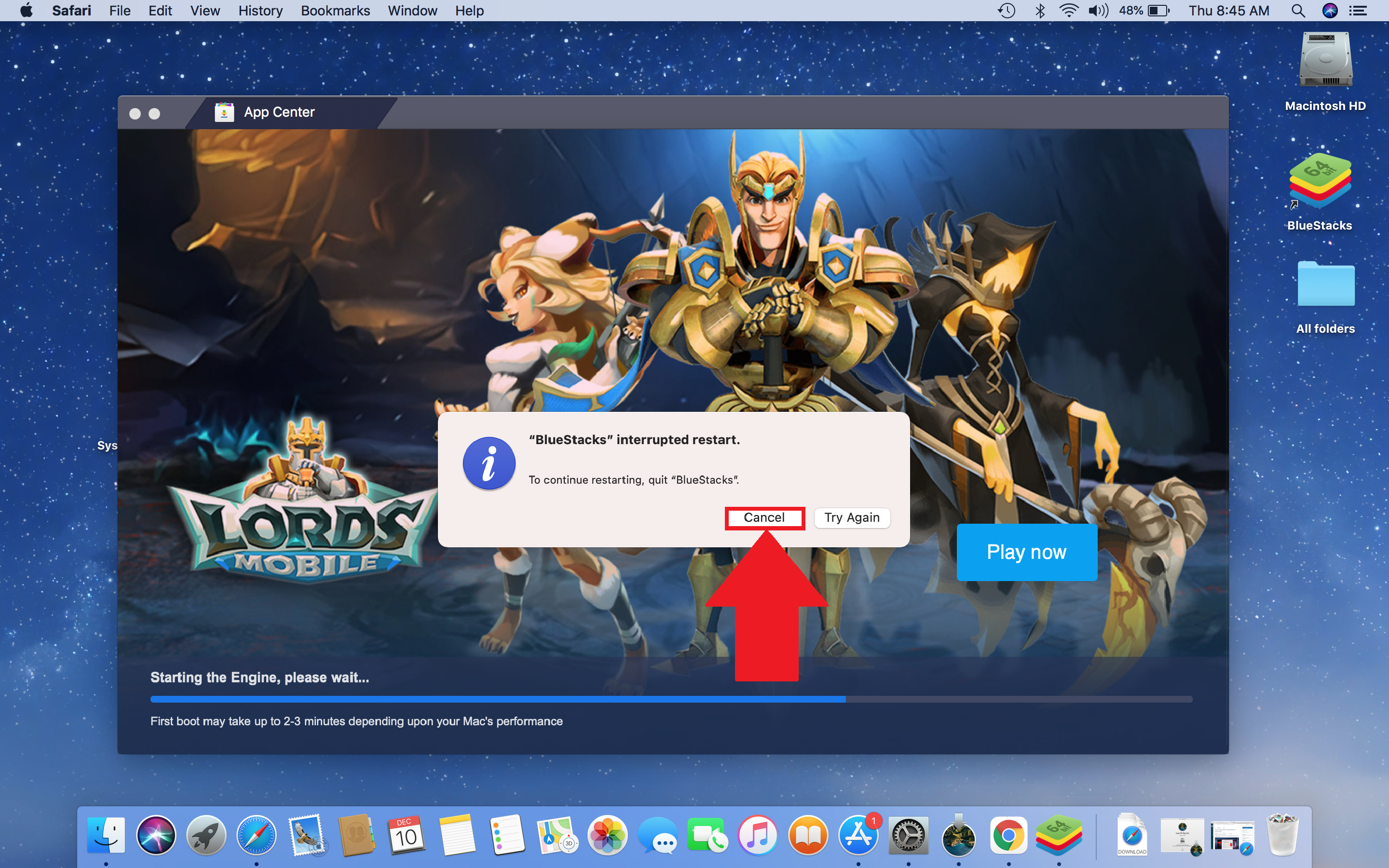 11. Now, go back to the Security & Privacy menu and click on the "Restart" button.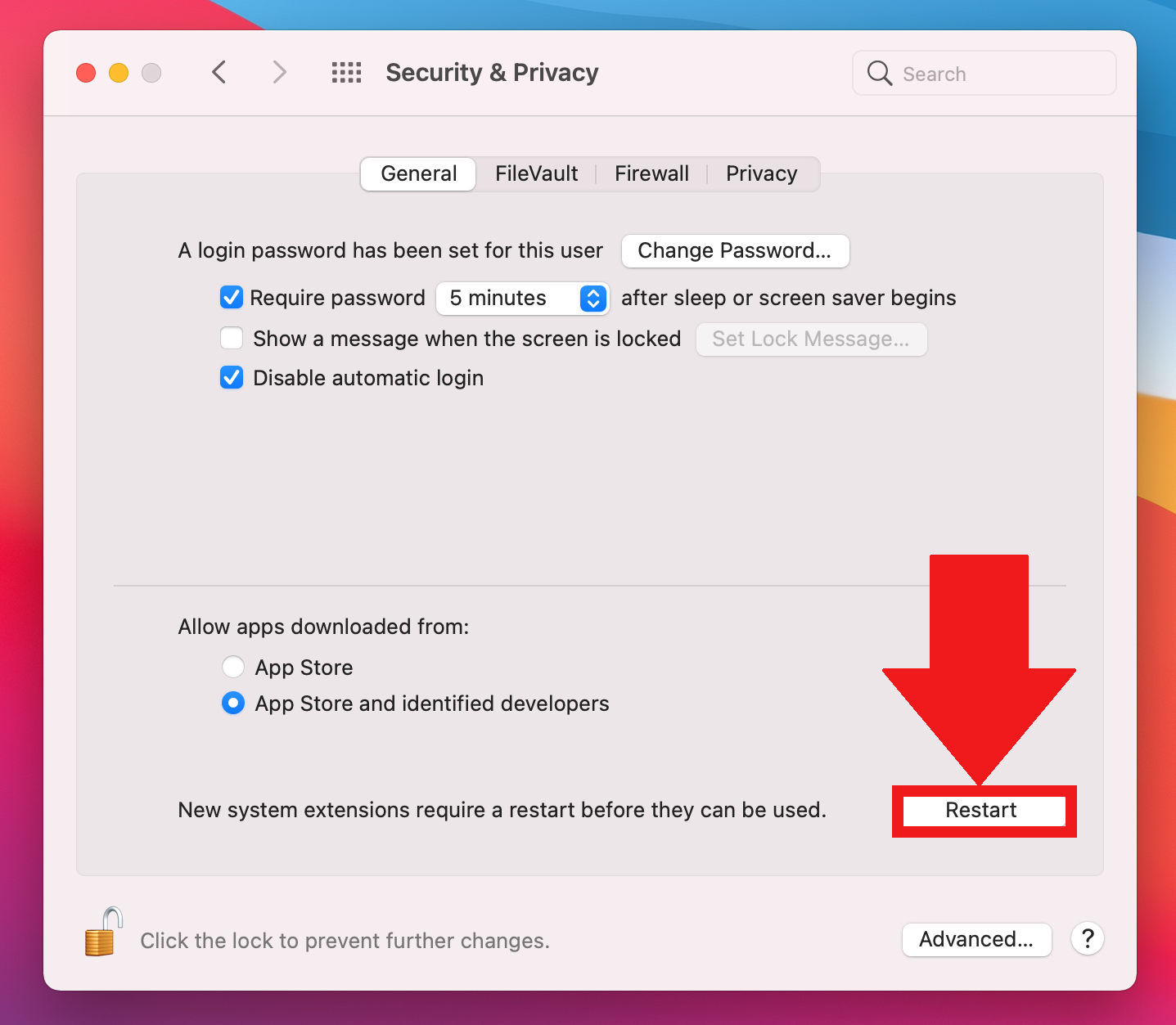 12. Lastly, simply launch BlueStacks and begin playing your favorite games on macOS.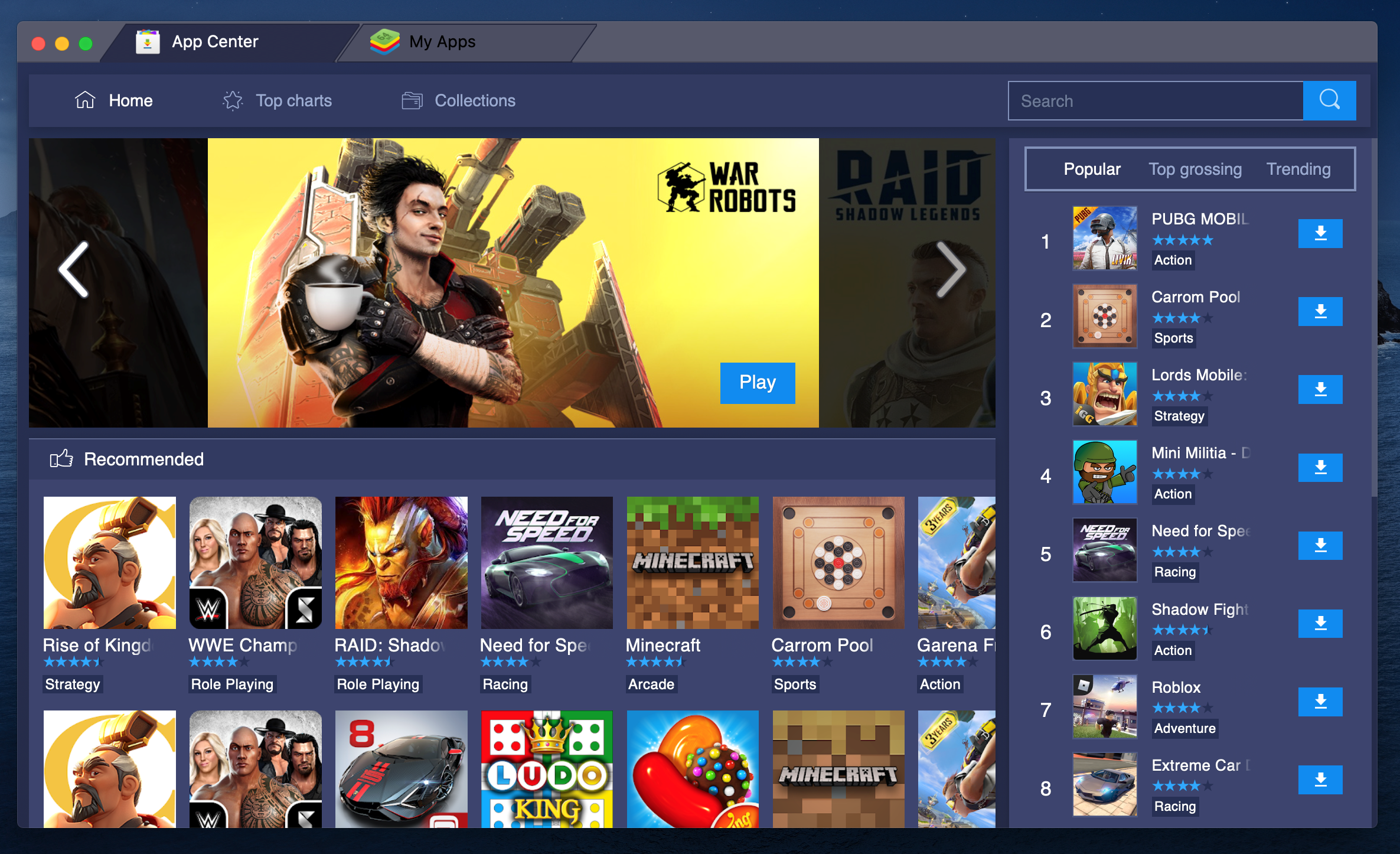 NOTE: If you're facing any issues with following the installation process above, then please send us a problem report so that our support team may help you resolve them.
---
Thank you for choosing BlueStacks, we hope you enjoy using it. If you have any further questions, please contact us at support@bluestacks.com. Happy Gaming!
Last updated on Dec 18, 2020.