Download Latest Version
This version of BlueStacks is obsolete and no longer supported. We recommend you to download the latest version. For any other queries please refer to
this link.
Purpose
To illustrate how to copy files from your Windows PC to BlueStacks using BlueStacks' new media manager app.
Benefits
Greatly simplifies and makes it significantly easy for you to share files from the Windows PC to BlueStacks. Once copied, these files are easily accessible within BlueStacks and can be shared further with different apps.
BlueStacks Versions affected
All versions of BlueStacks 3N.
Audience
All the users of BlueStacks3N.
Geo's affected
All Geo's
Steps
The video below demonstrates how to copy multiple files from your PC to BlueStacks. These files will be available in the shared folder in Gallery and will also be present in imported Files.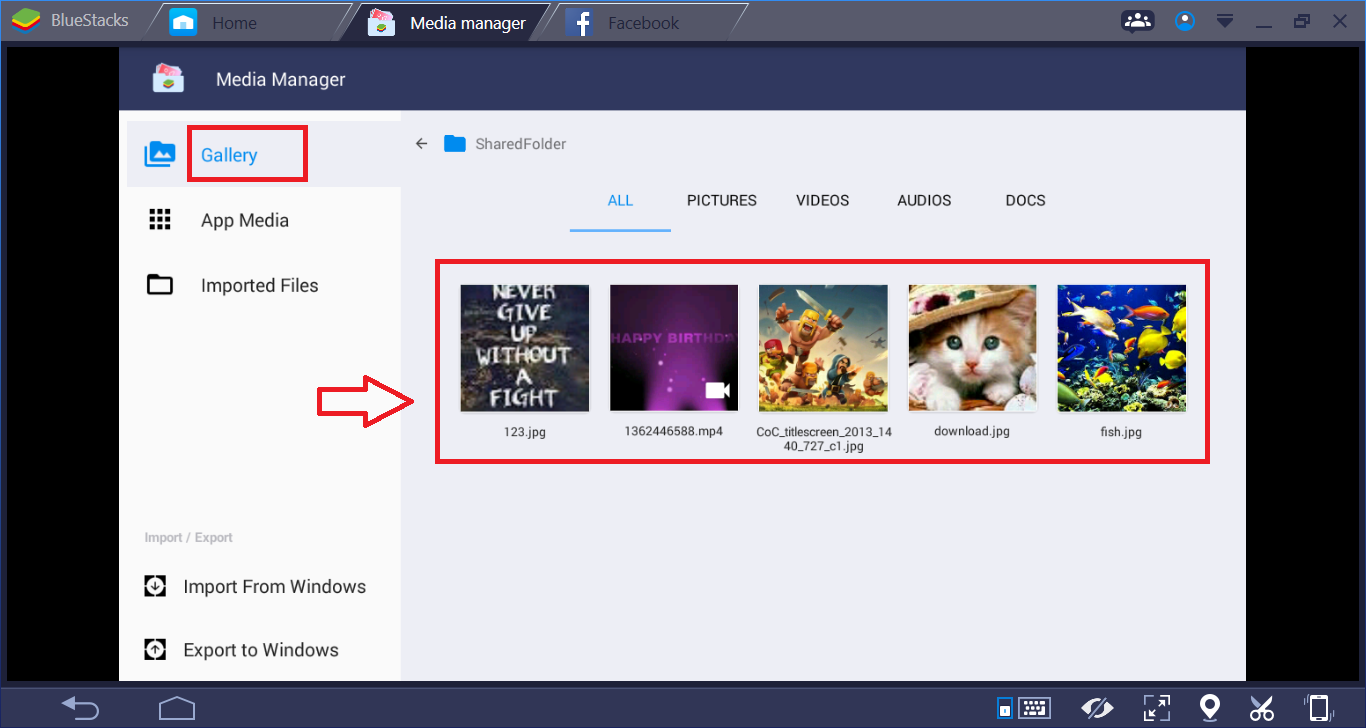 Once a file is successfully imported from the PC, it can be used in / share with any other app.
We genuinely appreciate your choosing BlueStacks. We hope you enjoy using it. If you have any further questions, please contact us at support at bluestacks dot com. Thank you very much.
Last updated on March 06, 2018.